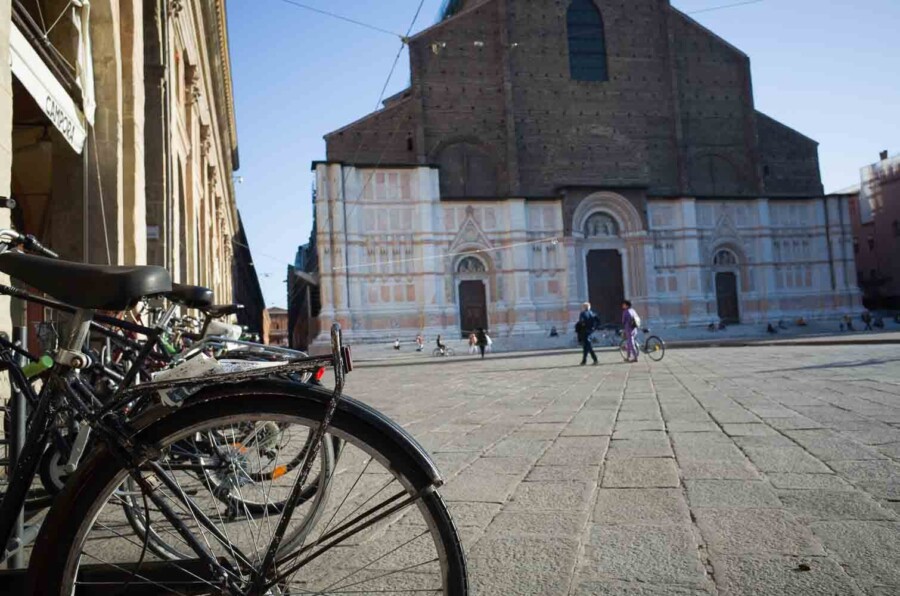 How to spend a Sunday in Bologna?
Many shops close but the weekend is short and you need to get the best from it.
Here are my suggestions for what to do and where to eat the best of Bologna, even on Sunday.
What To Do
1. Walk to San Luca Basilica
If there's one thing that Bolognesi do on a Sunday morning, this is walking up to San Luca Basilica.
Dress in a comfortable shirt, wear your walking shoes, have a rich breakfast.
Then start from the Meloncello arch or Porta Saragozza and climb all the steps to reach the top. Gossiping with your friend is allowed, everybody does that.
On the way back, you well deserve a stop at Billi Bar for cappuccino and brioche.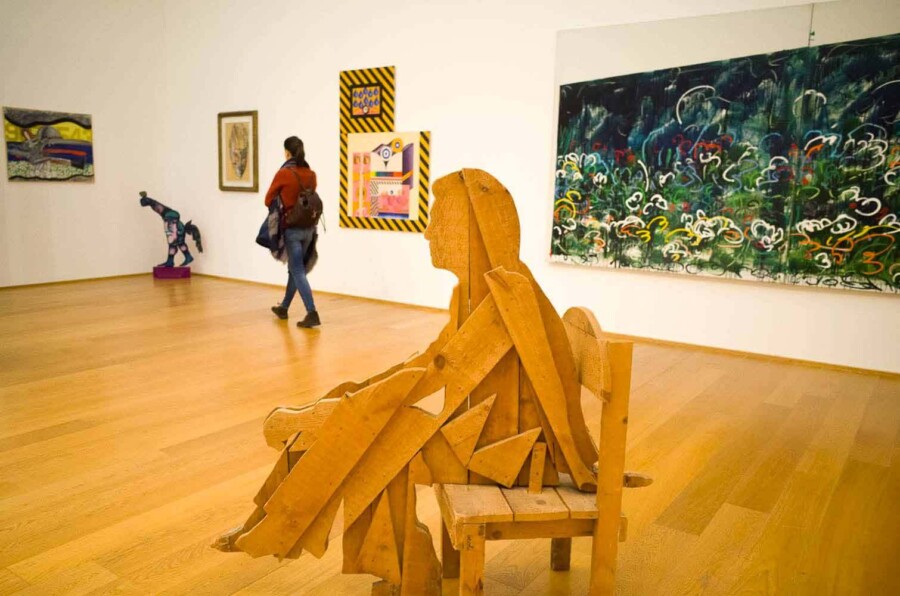 2. Meet the masterpieces of Nicolò dell'Arca
Artist Nicolò dell'Arca left his marks in many masterpieces around Bologna. And the good news is that they are all visible on Sunday.
Start in Piazza Maggiore.
On the facade of Palazzo D'Accursio you see his sculptured Virgin Mary. Below it, two eagles made by an unknown hand. People say it's Michelangelo's, we'll never know.
Then walk a few meters and enter the Basilica of Santa Maria della Vita, inside Quadrilatero market. The Compianto by Nicolò dell'Arca is on the right chapel. A group of statues screaming pain for the death of Christ.
The last stop is inside the church of San Domenico. That's where your eyes will completely marvel. The grave of San Domenico is stunning, here with the real help of Michelangelo who made 3 small statues.
3. Admire Bologna's modern art at MAMBO
Modern art museums tell a lot about a city.
Think about Moma in NY or Tate Gallery in London.
At MAMBO, Bologna modern art museum, you can read the story of the city in the last century through art.
At first, its location: the former municipal bakery opened in 1917 to cope with supply difficulties during the First World War.
Then its permanent collection, with works of local artists like Pirro Cuniberti, Concetto Pozzani, photographer Nino Migliori.
One last reason to visit Mambo is Museo Morandi, the largest and most relevant public collection dedicated to Bolognese painter Giorgio Morandi.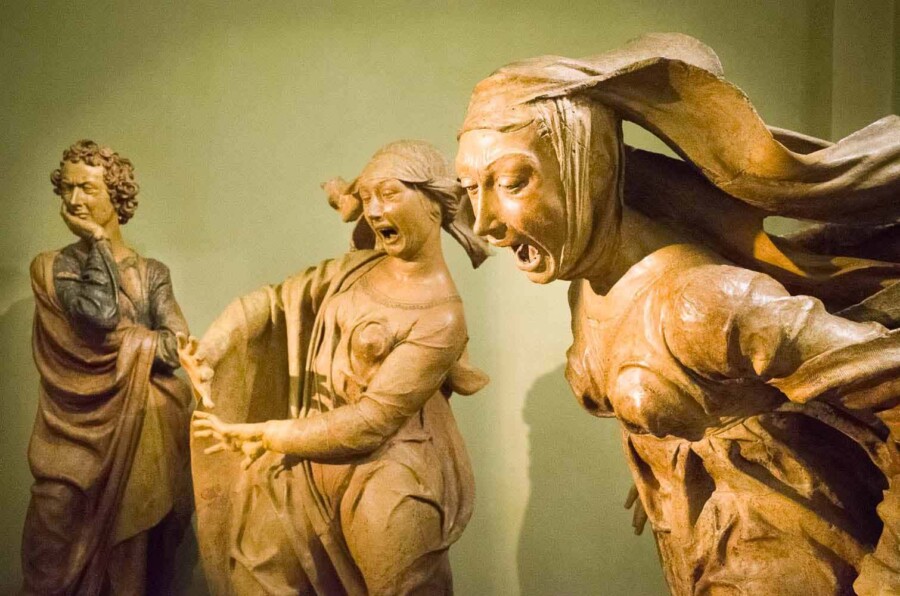 4. Hunt for treasures at Santo Stefano vintage market
Among the many souvenirs to take home from Bologna, a piece of our past has always a different taste.
It can be a black and white postcard, an old book, a movie poster or a vintage record of an Italian singer.
You can find this, and much more, at the Santo Stefano vintage market. It takes place on the second weekend of every month in Piazza Santo Stefano.

Any better ways to spend a Sunday?
5. Learn the history of Bologna in an interactive museum
A few steps away from the two towers, there's an amazing museum to save with a heart on your Google Maps.

It's Museo della Storia di Bologna (Musuem of the history on Bologna) inside Palazzo Pepoli.

A 3 floors interactive exhibition to learn about Bologna, from the beginning to the last century.
A trip in the trip, full of surprises and perfect also if you travel in Bologna with your kids.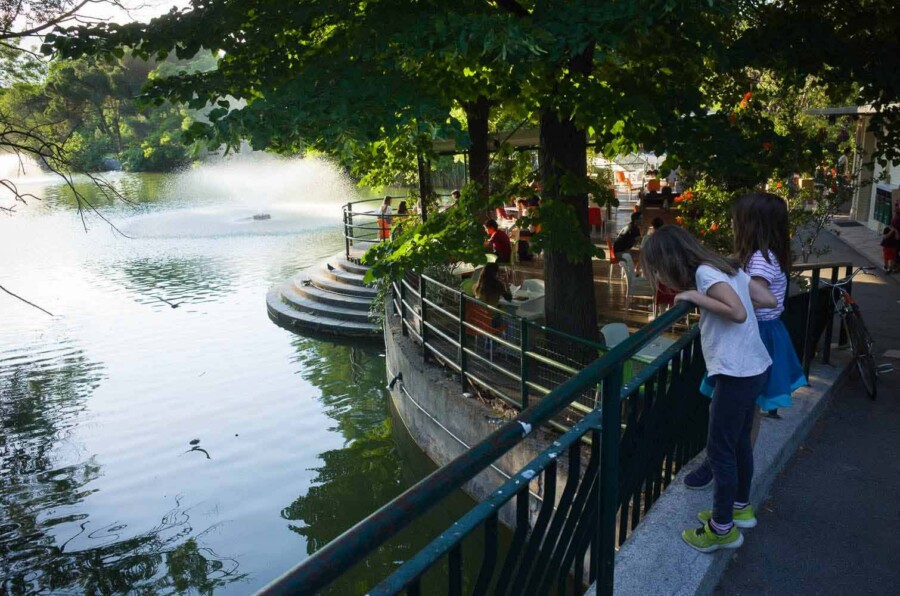 6. Climb a tower and look at Bologna from the top
After days of tortellini and pignoletto, you may need a Sunday walk to feel light (and start again).
You don't need to go to the gym to take steps in Bologna, we're the city of towers after all!
Torre degli Asinelli, Torre Prendiparte, San Pietro bell tower are open on Sundays and offer the best panoramic views of Bologna.
From the top of them, you will find out why Bologna is also called "The red".
7. Relax at Giardini Margherita park
Sunday can be your day of relax, even on holiday.
Let's find some peace in the nature inside Giardini Margherita, one of the best parks in Bologna.
Just outside the city walls, it's the largest and most popular park with many activities for all ages.
Playground for basketball, yoga classes, jogging, kids games and Le Serre: the former greenhouses used now as a place for aperitivo, dinner, coworking and more.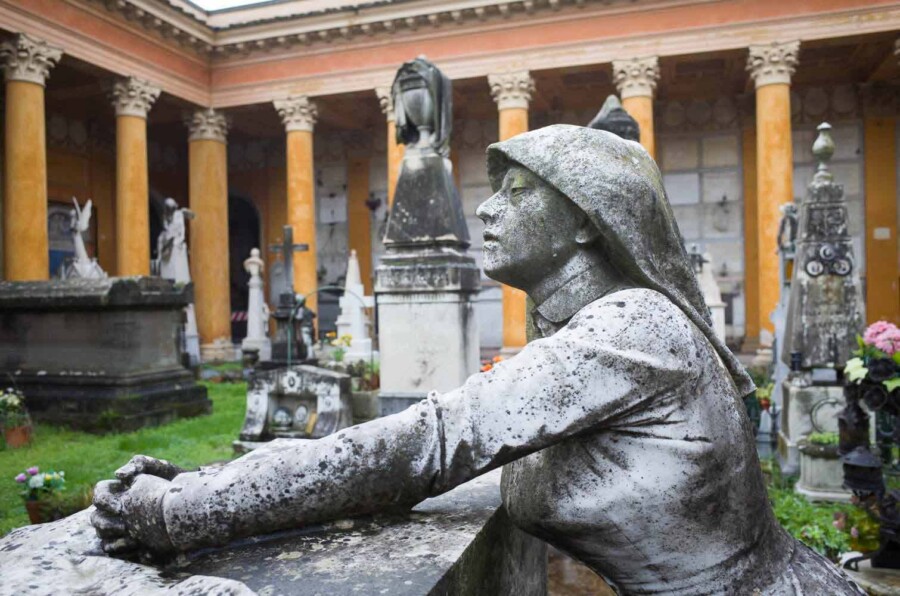 8. Admire the silent museum of Certosa Cemetery
A place that even locals know a little, but that has to be in your travel guide. This is Certosa cemetery in Bologna.
A city inside the city, an open-air museum, a labyrinth of art of different times and styles

Lose yourself inside its different cloisters and porticoes and read the stories on the stone of the people who rest there.
9. Watch a movie at Cineteca di Bologna
Winter Sundays in Bologna can take you off the joy to stay outside.

At Cineteca di Bologna you can watch all the last movies in the original language or renovated old gems.
Don't miss a walk inside their library and, on Saturday morning, at Mercato della Terra farmers market.

Where To Eat
1. Trattoria Da Me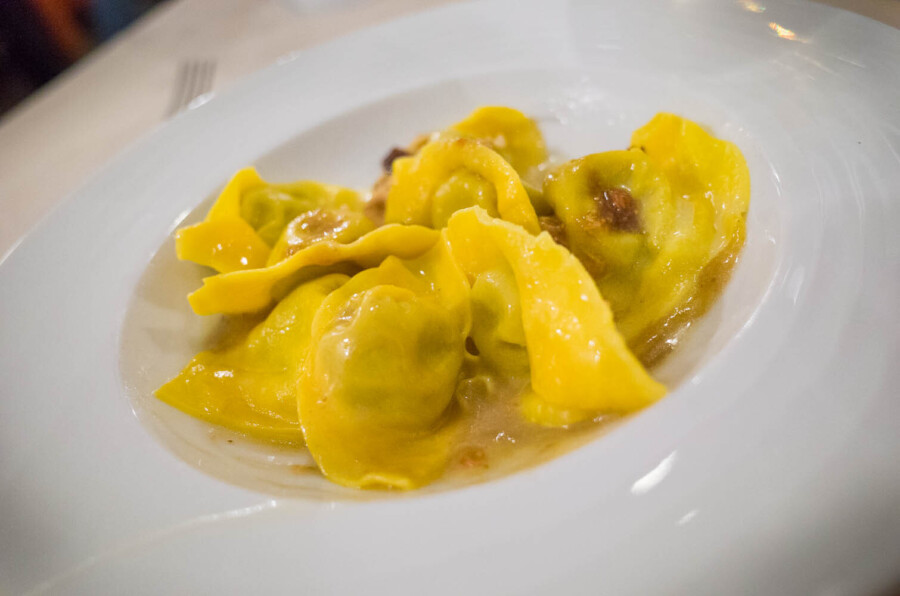 Trattoria da Me would be one of my first choices, even on weekdays.
Classic dishes, warm welcome, hard to pick wrong.
The only problem?
You need to book weeks in advance because it's quite popular.

Info
Via S. Felice, 50a, 40122 Bologna
Phone: +39 051 555486
2. Oltre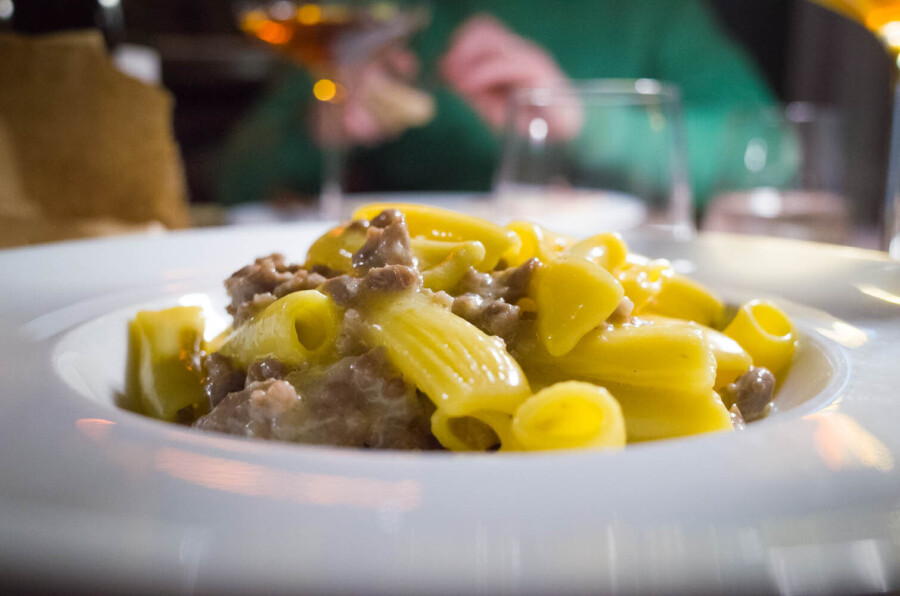 These young guys gave a huge twist to Bologna's restaurant scene a few years back.
The recipes are classic, the environment modern, and the quality superb.
And if you'd like to upgrade your Sunday night, Oltre is also one of the best cocktail bars in Bologna.
Info
Via Augusto Majani, 1/b, 40121 Bologna
Phone: +39 051 006 6049
3. Vicolo Colombina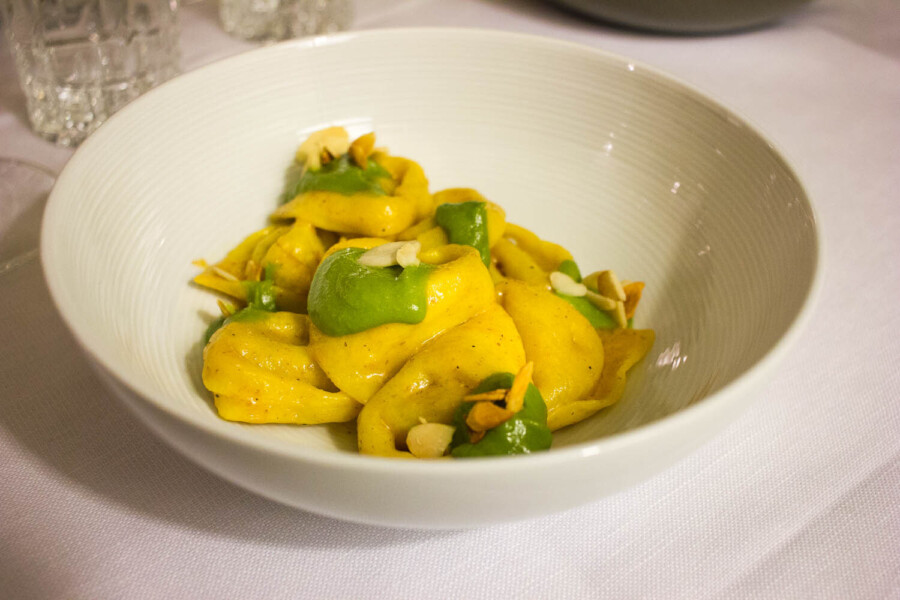 Another place where you can't go wrong.
Hidden in an intimate vicolo behind San Petronio Basilica, this is another classic place for romantic dinner in Bologna.
Order their tagliatelle al ragù and let the magic begin.
Info
Vicolo Colombina, 5, 40126 Bologna
Phone: +39 051 228 966
---
---