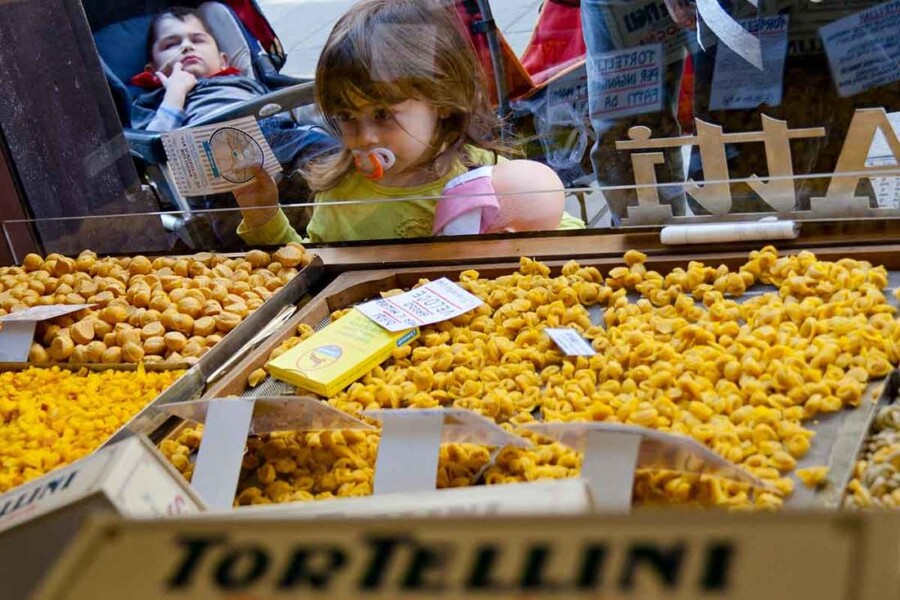 When I was a kid Bologna was my city of dreams.
​Dinosaurs in cinemas, dinosaurs in toy shops, real dinosaurs in a museum!

My Jurassic age has gone, but if you're planning a few days in Bologna with your family, here are my suggestions to make them WOOOOW as I did.
Learn all about Gelato at Carpigiani Museum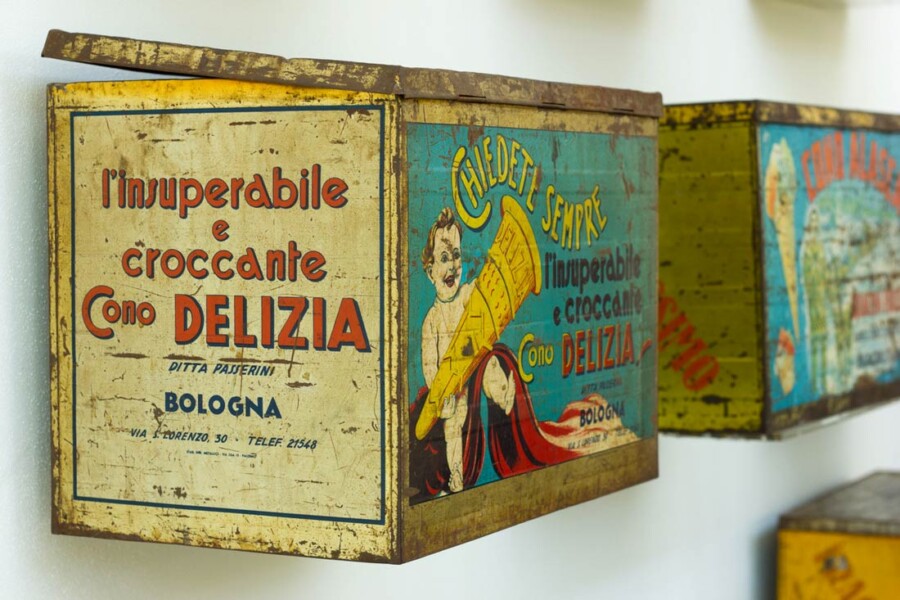 When I was a kid I used to spend summer holidays on the mountain with my grandparents.
I was quite a picky boy.
So picky that I only wanted hot gelato.
My granddad used to mock me about that, but times passes and flavours changes fortunately.
Now I can't live without gelato.

Not only Bologna has the best gelato I know, but a full museum dedicated to it.

Set inside Carpigiani, the world leader manufacturer of gelato machines, there's the heaven of gelato lovers.

At Carpigiani Gelato museum you first learn about the history of this unique food.
Then you put your hands on workshops for kids and adults to practice the art of making gelato.
​
But if your kids are wannabe chefs, why don't complete their training with our pasta cooking class in Bologna?

Info
Gelato Museum Carpigiani
Via Emilia, 45, 40011 Anzola dell'Emilia BO
Tel. 051 650 5306
www.gelatomuseum.com

Ideal for kids of 6 - 18
Walk into nature at Dulcamara farm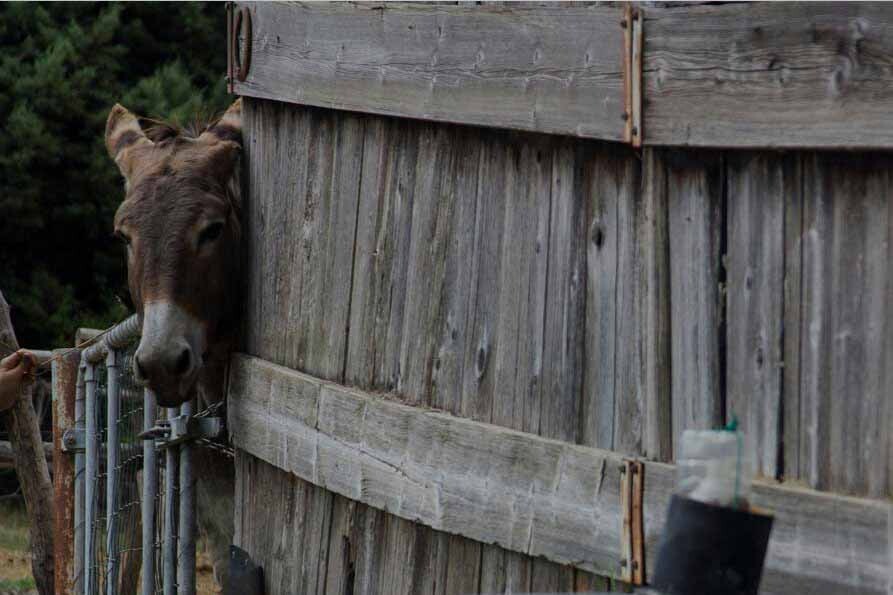 Titullo, Pallino, Ramona, Platero.
No, they're not hidden characters of Midsummer night's dream.
Those are the names of pigs and donkeys that you can meet at Dulcamara.

Up on the hills, just 20 min from Bologna city centre you find an amazing farm for kids and adults.

Dulcamara is a petting zoo, a restaurant and a place to just relax in the nature, with a wonderful view on Bologna.

Kids can learn to recognize aromatic herbs and forgotten fruits. They can approach horses and saddle up, press with their feet during harvest, or just relax and play in a quiet park.

​You can also start from Dulcamara for trekking and visit caves, fields and rivers.
​Dulcamara is also an agriturismo with 5 rooms and a camping area.

Info
Cooperativa Dulcamara
Via Tolara di Sopra, 78, 40064 Ozzano dell'Emilia BO
Tel. +39 051 796643
www.coopdulcamara.it

Ideal for kids of 2 - 14
Get lost into books at Biblioteca Sala Borsa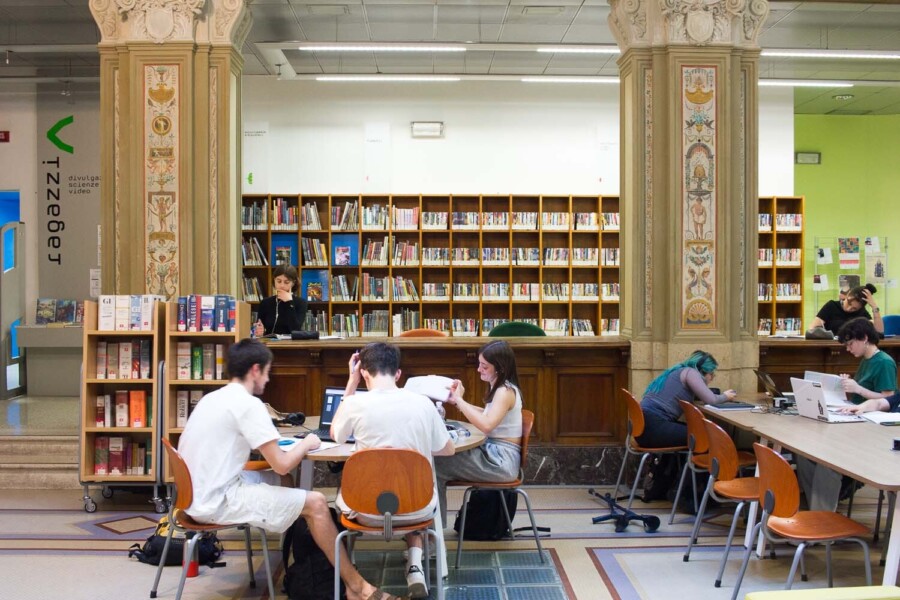 My secret oasis to relax.
Just near the vibrant life of Piazza Maggiore, you find Bologna's most important public library.

It's my mandatory stop after a Bologna food tour, to get a coffee, some silence and a quick look at music magazines.

But it can be amazing for kids too.
A full section is dedicated to them, from 0 to 99 years old.

If you have a baby there's a room for you with rugs and cushions and a corner where mothers can breastfeed.

Books of fear, friendship, food, nature can be found amongst the shelves. And with the 'Born to read' project, pediatricians and librarians help parents and children to develop a love for reading.

The library also has a terrace with a small vegetable garden.
Before the summer harvest, kids can read books about courgettes, aubergines and tomatoes.

Info
Biblioteca Sala Borsa
Piazza del Nettuno, 3, 40124 Bologna BO
Tel. 051 219 4400
www.bibliotecasalaborsa.it/ragazzi/
Free entrance

Ideal for kids of 0 - 18
Learn the history of Bologna with fun at Museo della Storia di Bologna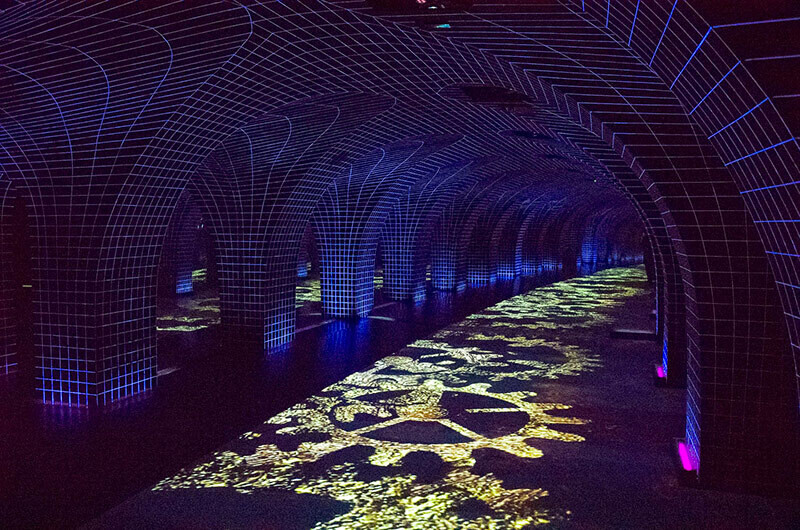 Historical museums sound boring just from the name.
And how hard is it for a kid to walk through rooms full of bow and arrows, mummies and swords and follow the only rule of NOT TOUCH ANYTHING?

Fortunately, Museo della Storia di Bologna is different.
An old map of Bologna welcomes you at the entrance and it's probably one of the few things you can't touch.

From the origins of Felsina, the Etruscan name of Bologna, to the development of portici and towers, from the underground canals to the piano that Mozart played: Bologna is narrated in an unconventional and interactive way.

Consider a visit, not only if it rains or it's too hot for a bowl of tortellini.

Info
Museo della Storia di Bologna - Palazzo Pepoli
Via Castiglione, 7, 40124 Bologna BO
Tel. 051 420 9411
genusbononiae.it/palazzi/palazzo-pepoli/
Tickets: 10€ Adults, 5€ from 5 to 18 years old.

Ideal for kids of 4 - 18
Recover from the noise of the city at the Botanic Garden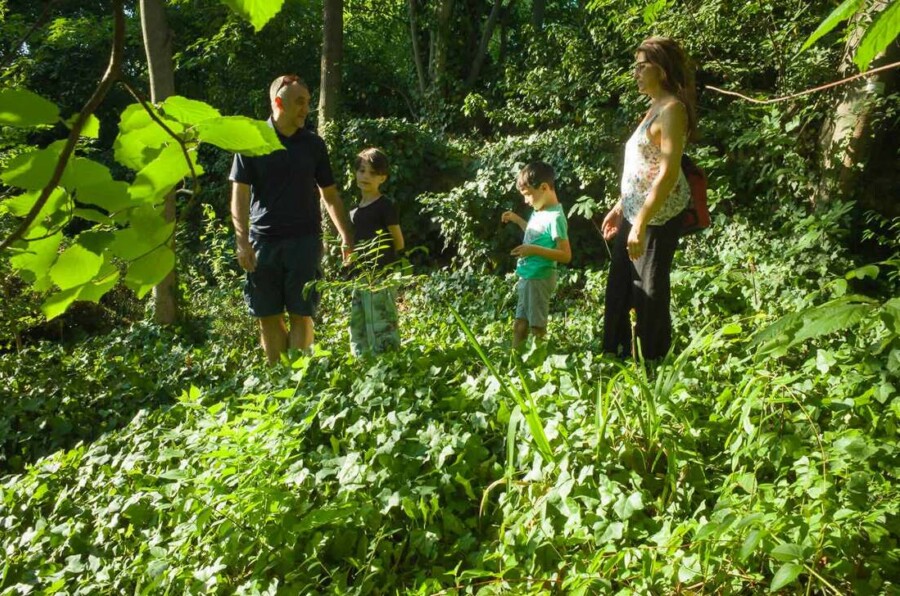 The University area has a beating heart at night and a breathing lung during the day.
Visit Bologna's Botanic Garden to relax and recover from the crowd and noise of the city centre.

Walk around the garden with secular trees, a pond and a rock garden.
Look for tropical food plants like tamarind, pepper, cocoa, ginger and visit the old herbarium.

Bring your kids by hand in the small greenhouse with carnivorous plants: you want to eat in Bologna, not to be eaten.

Info
Orto Botanico di Bologna
Via Irnerio, 42 - 40126 Bologna
Tel. +39 051 2091325
https://sma.unibo.it/ortoerbario

Opening times:
April 1st - Sept. 30th 10 am - 6 pm
Oct.1st - March 31th 9 am - 3 pm
Closed on January 1st, May 1st, August 15th, December 24th and 25th.

​Free entrance

Ideal for kids 0 - 99
Meet Fagiolino and Sganapino puppets at Margherita's theatre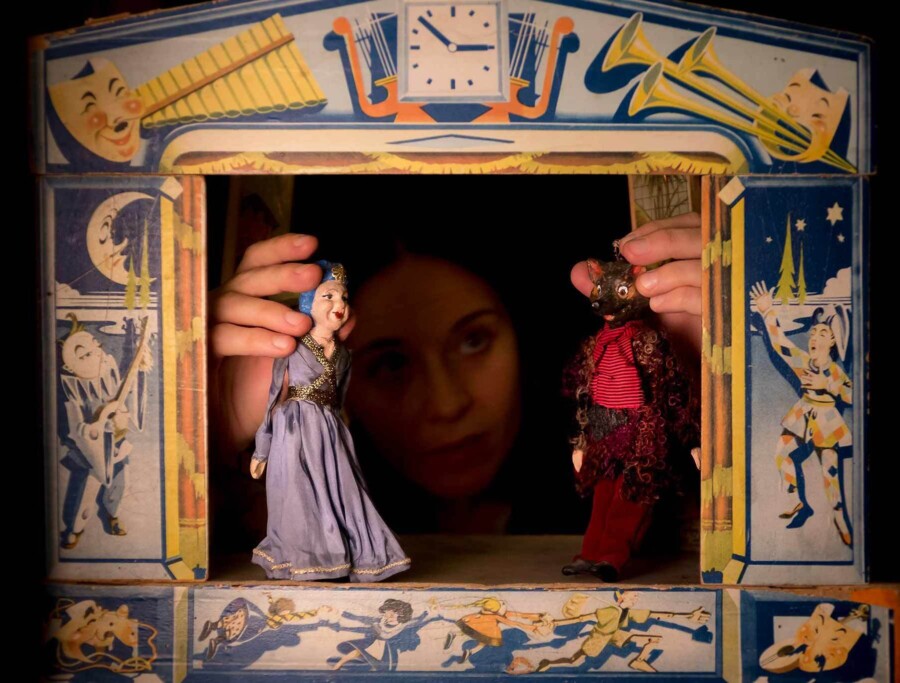 When I was a University student I used to work at a small theatre.
Every Sunday afternoon it was Burattini (puppets) time.
The first puppets show in Bologna appeared in the 17th century and became pretty popular.
You can see some old examples of wood-made burattini at Museo Davia Bargellini in Strada Maggiore.
But if you want to amaze your kids bring them to Burattinificio Mangiafoco: in this small theatre, Margherita brings to life old fascinating stories.
Info
Via Giovanni Paolo Martini, 26, 40134 Bologna
Tel. +39 3465871003
burattinificio.it
In the Dinosaur's Mouth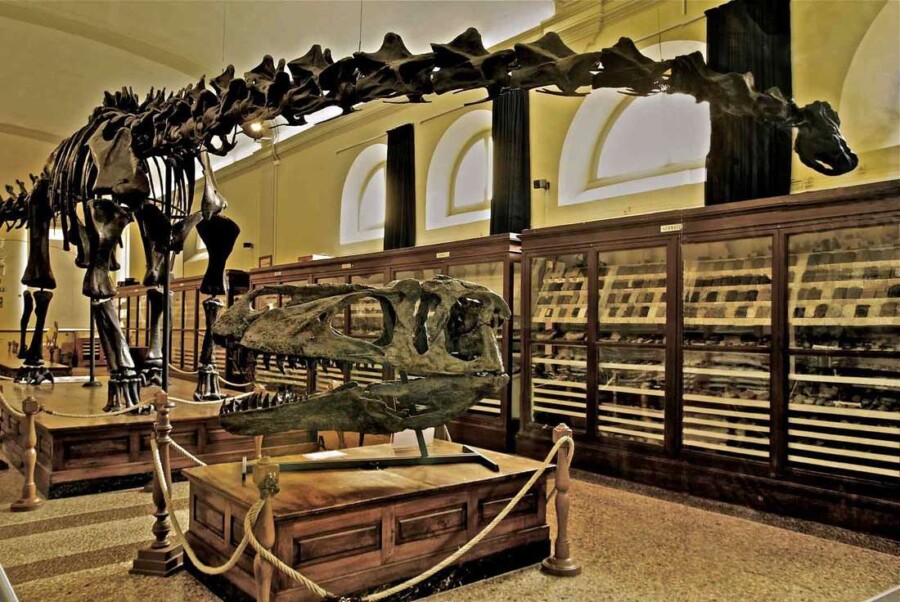 You're right. I promised a dinosaur.

At
Museo Geologico Cappellini
there's a complete skeleton of a Diplodocus.
It's 26m long, 4m tall and your kid will remember it forever.
Info
Museo Geologico Cappellini
Via Zamboni, 63, 40126 Bologna
Tel. 051 209 4555
www.museocapellini.it
Ideal for kids and adults who still love Jurassic Park.
Make tortellini together!
Do you want your kids to remember forever their first time under the towers?
Why don't make them prepare their own pasta?

Our cooking class in Bologna is perfect for family and run by a real sfoglina (and mamma!)
---
---