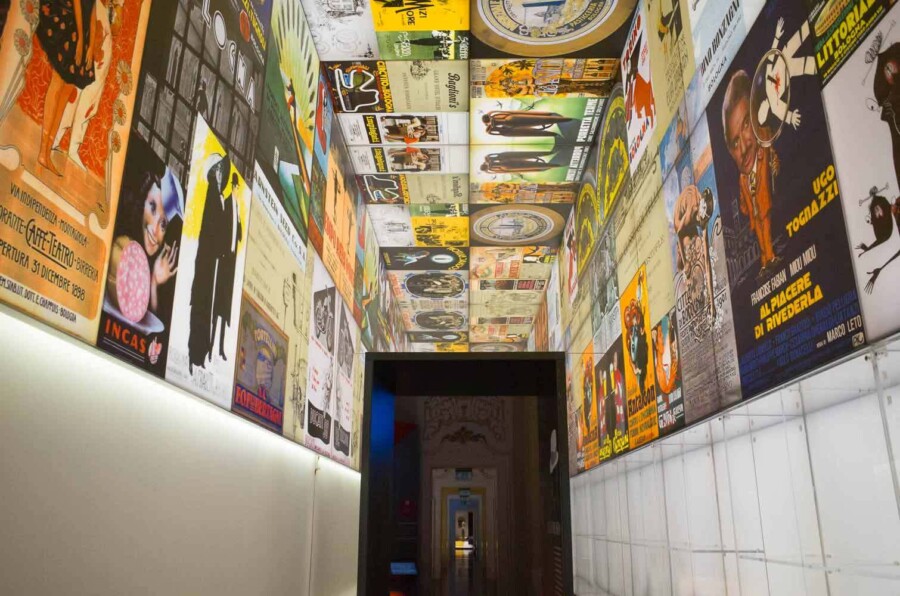 How to tell the story of a thousand-year-old city and condense it in the rooms of a museum?
Usually, it ends up in a boring series of artifacts with long descriptions that nobody reads till the end.
Museo della Storia di Bologna reaches this aim and makes something more.

Not just another boring history museum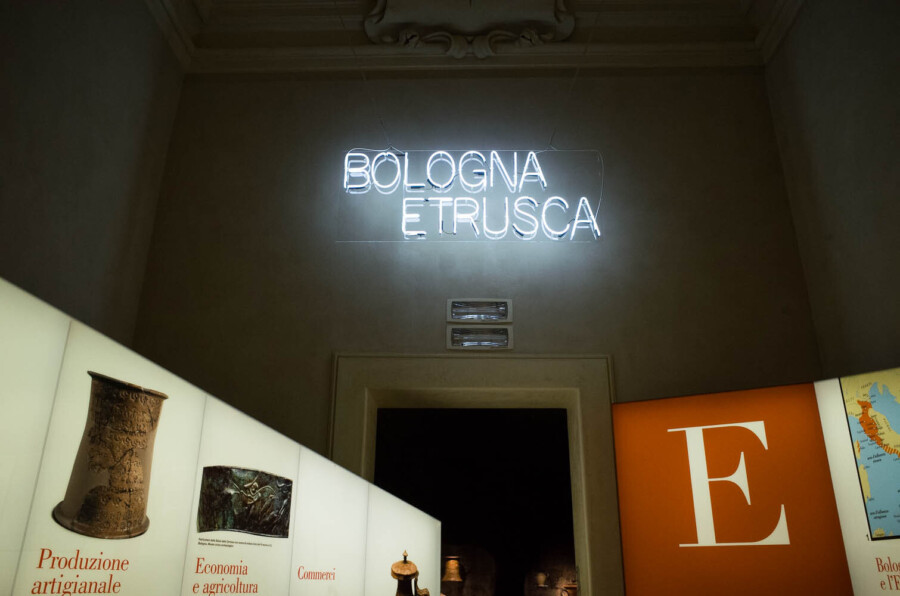 Walking around the 14th-century rooms of Palazzo Pepoli, you feel the history of Bologna.
You walk over the stones of a Roman street.
You go downstairs and enter an underground canal.
You fight between the knights to get the Stolen Bucket.
Museo della Storia di Bologna isn't just one of Bologna's best museums, even for those who already know its history.
A time tower to travel through the centuries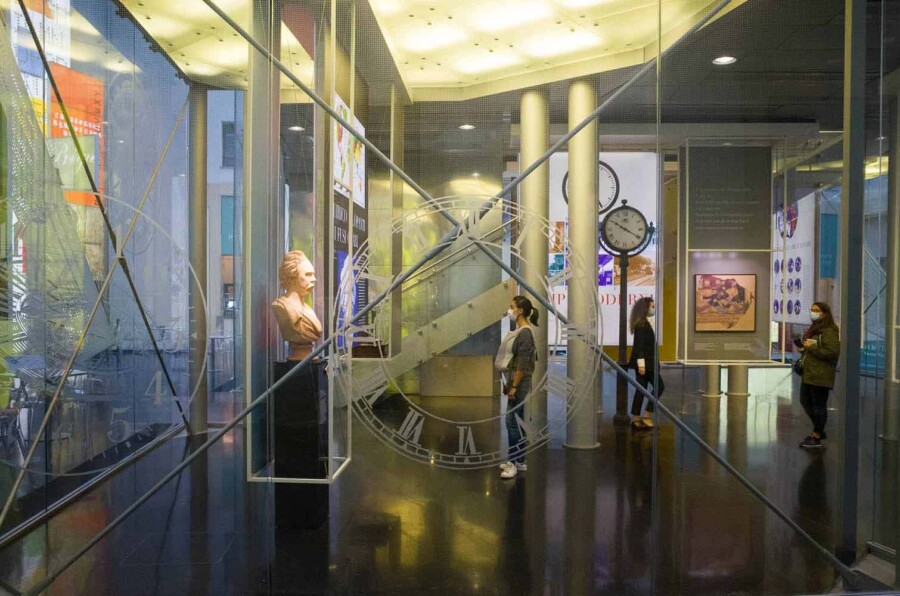 The heart of the museum is the Tower of Time.
A glass and steel structure designed by Mario Bellini: yes, the one whose works are exhibited at MOMA.

Like limbs of a tree, all the itineraries to visit the museum start and arrive there.

From the Etruscan roots of Felsina (the ancient name of Bologna), you walk to meet the people, the episodes and the places that made the history of Bologna.
Bologna is not Venice, but still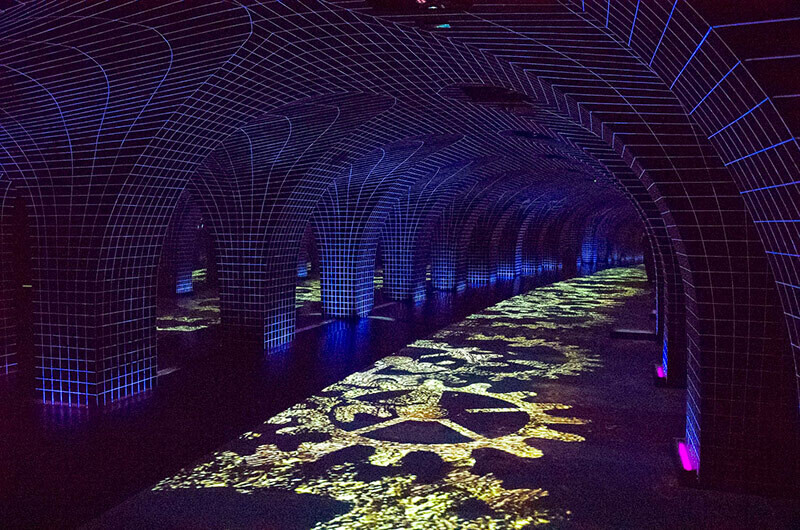 You will remember many things about this museum, I'm sure about it.
But if there's a room that will be sculptured in your mind, this is the one about water.
Until the 1940s', water has played a crucial role in the development of Bologna. Floodgates, canals, water wheels were all around the city center and even gave the name to some streets.

This room brings you inside a dark underground canal, made with large mirror surfaces and a fiber optic lighting system.

Even the floor becomes interactive and a series of videos tell the story of the Bologna hydraulic system.
Apa: the oldest tour guide you'll ever meet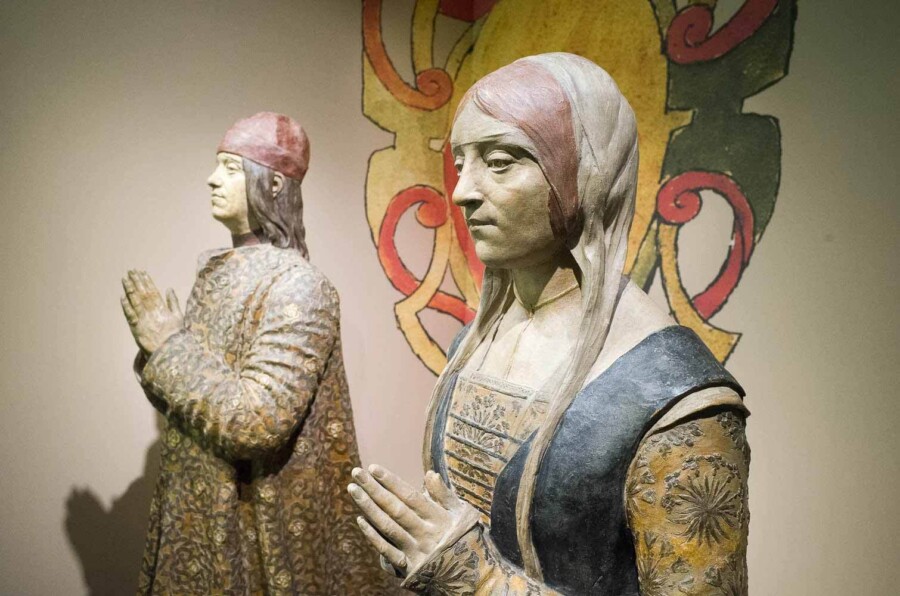 If you visit Bologna with kids you'll surely want to show them the 2 towers or the window on Via Piella.
But after the visit to this museum, they'll remember the history through Apa.
Who's Apa?
He's the Etruscan tour guide in the cartoon you watch in the museum. His voice is by local songwriter Lucio Dalla.

Watch a preview of the cartoon:
A look into the future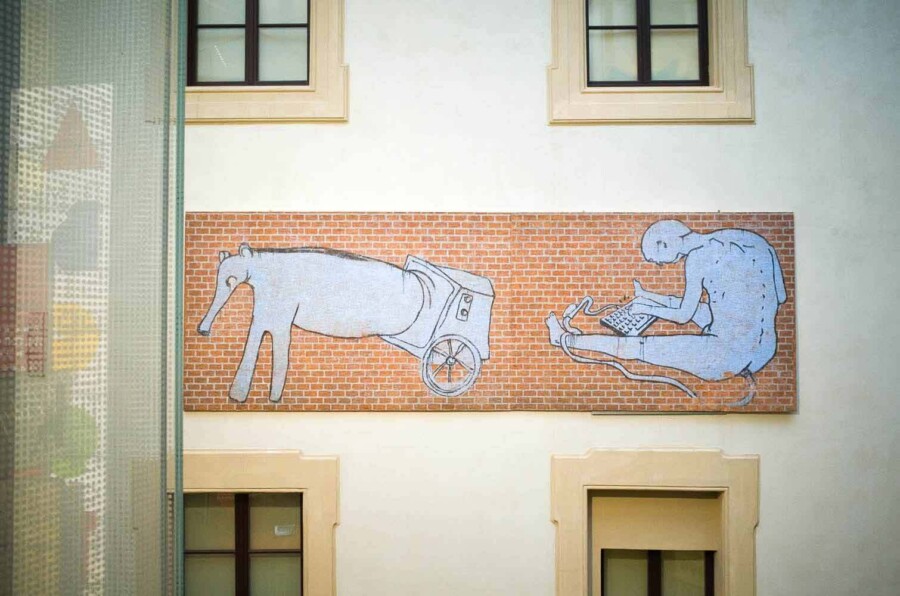 At Palazzo Pepoli you don't go only to learn the history of Bologna.
The Museum organizes live concerts, book presentations and temporary exhibitions.
One of the most famous and controversial exhibition was about street art: on the walls, you can still see the work of artist Blu.
Last but not least, at the history museum you have one of the best breakfast in Bologna.
What's better than a perfect cappuccino and brioche to start your visit?
Info
Museo della Storia di Bologna - Palazzo Pepoli

Via Castiglione, 8, 40124 Bologna
Tel. +39 051 1993 6370
Ticket: 13€
---
---