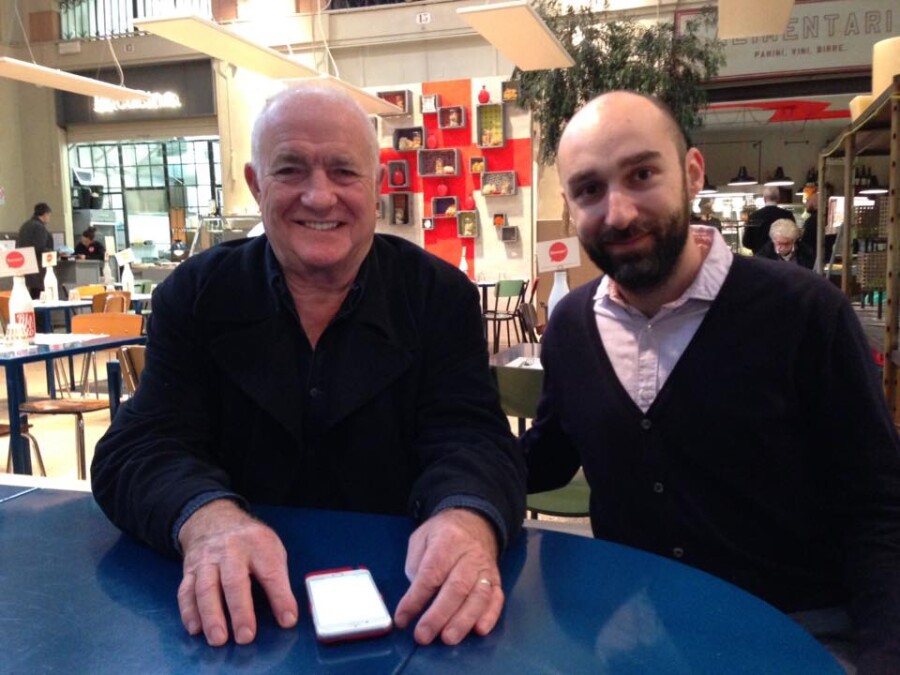 I didn't know Rick Stein before November 2015.
"Hi, I'm Elizabeth of BBC are we are planning to film an episode of Rick Stein's Long Weekend in Bologna and I'm looking for a local food expert.
Can you help Rick to find the most traditional food of Bologna, its legends and the best shops and restaurants to taste it?"
I searched on Google.
Wow.
Sneak behind the scenes and see what happened.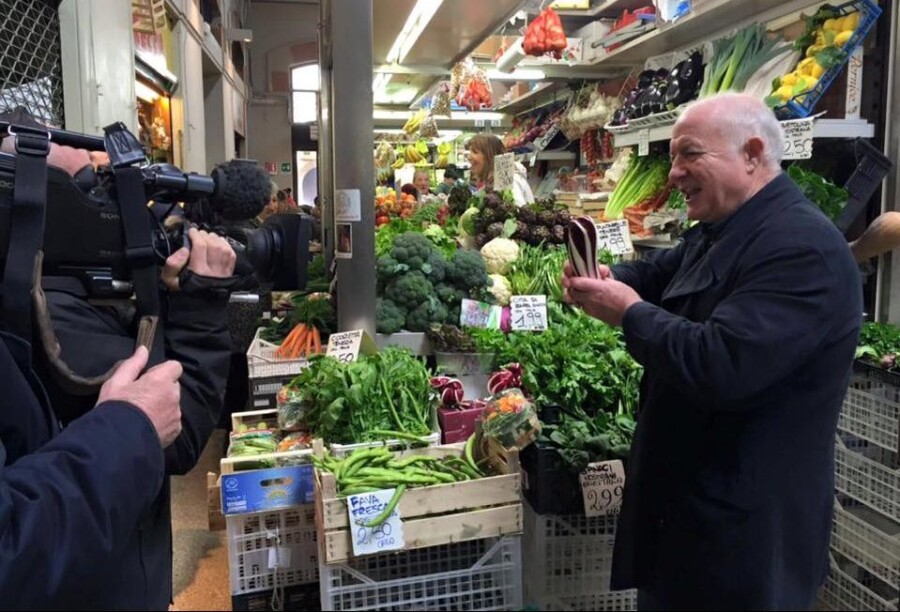 Setting the stage for Rick

After this first call, I met Arezoo and Grace, producers of the show, in the early morning of a cold Saturday in January 2016. We spent a full day together, between coffee and smiles, tagliatelle and questions.
They were looking not only for the best food of Bologna, but for the right characters that could partner with Rick during the show.
Bloggers and baristas, pasta artisans and university students, chefs and grandmas: I opened my agenda and shared all my knowledge to set the table for the real filming.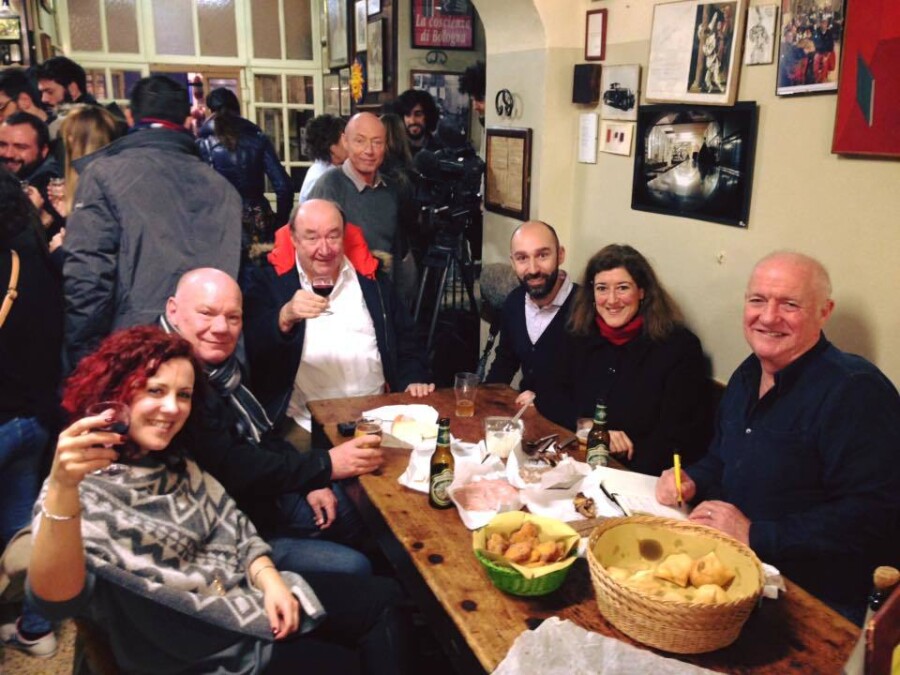 Rick Stein in Bologna

The filming took place on a rainy week of March 2016. It was such hard work, but the word 'BBC' opened all the secrets doors of Bologna usually locked. Restaurant kitchens, towers, pasta makers homes.
They even hired a quartet to play violin just under the window of Hotel Corona D'Oro, where the full troupe stayed.
The shooting was intense but at night we had the time with Rick and all the crew to cheer with a glass of Pignoletto wine and share suggestions not only about food.

One funny fact?

​Most of the guys were unprepared for Bologna's winter weather and they ended up sick pretty soon. The bus we traveled around Bologna was delivering not only microphones and cameras but bacteria and sneezes.
Follow Rick's steps in Bologna
Would you like to follow Rick's steps in Bologna? Meet some of the people of his recommended places? Watch the full episode on BBC and book now our Rick's approved food tour in Bologna :)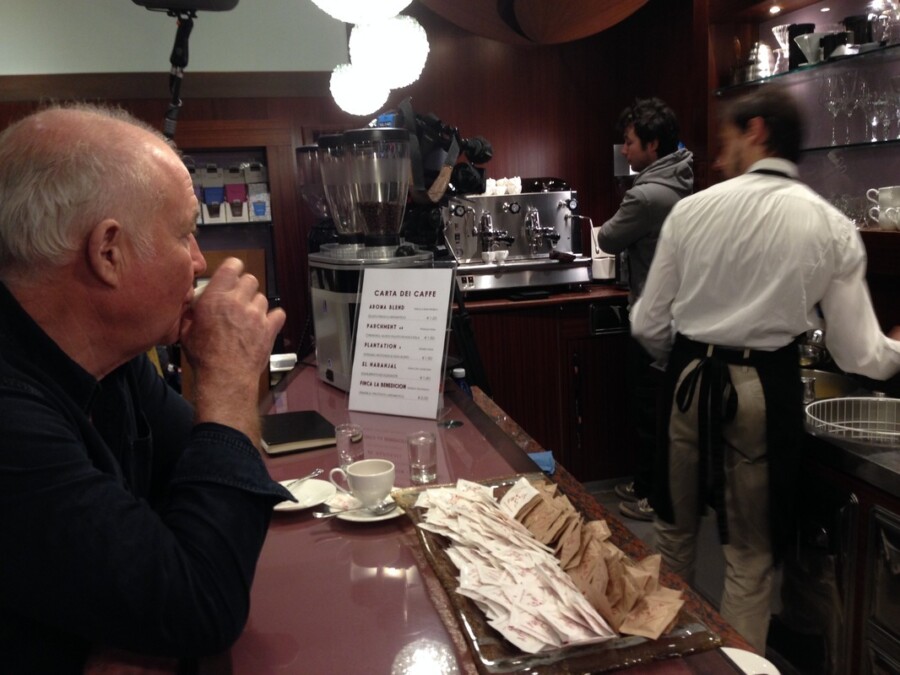 Would you like to follow Rick's steps and meet Cristina, Daniela and more local family food shop owners?
Read our +400 5 stars reviews on Tripadvisor and book your limited spot in our Bologna food tour (max 8 per group).
---
---
---
Comments
martin j brown

Just saw the Rick Stein programme .......cant wait to be in Bologna in one months time

Andrea

Looking forward to have you Martin, I'm sure you will love Bologna. June is one of the best months to live the city, such a lot of things to do

Mr. Martin Brown

Two more weeks to go ...wish I could take a cooking class ........

Best

Martin

Helen Chatterjee

Am coming to Bologna next week for. My 50th birthday celebrations and would very much like to arrange a pasta making course. Is this something you can help me with please?

Andrea – Taste Bologna

Hi Helen,

First of all...happy birthday! I'm glad you'd like to celebrate with us. Send me a mail at [email protected] with your desired dates and time and I'll arrange the class :)

All the very best,

Andrea

Gabrielson