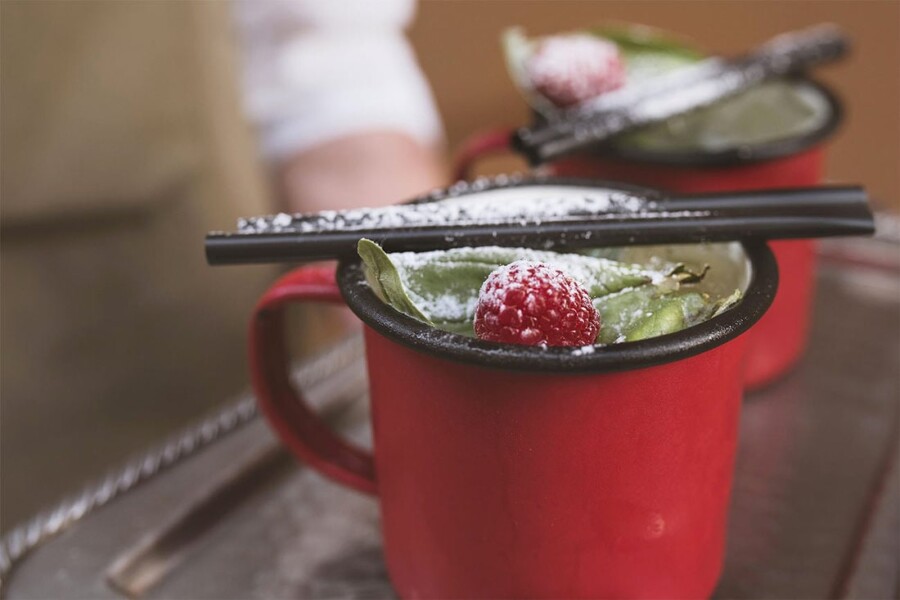 Bologna is spoiled with new bars and great young bartenders eager to show their finest cocktails.

​Whether you're looking for somewhere to stop off for a pre-party cocktail, or wanting the perfect spot for an evening, here's the list of the best cocktail bar in Bologna.

Camera con Vista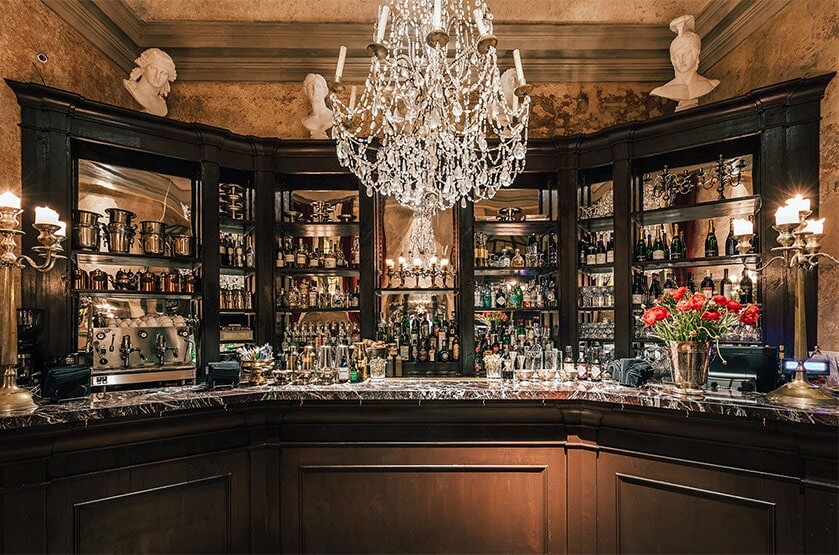 Sipping a Manhattan on a marble counter lit by an 1800s glass chandelier?
In this former antique shop, inside the historical Palazzo Isolani in Piazza Santo Stefano, you can.

Camera con Vista is a refined bistrot and cocktail bar with gourmet cuisine. The interior design is a melting pot of antiques from all around Europe and from different ages and styles.

Davide's sublime cocktail skills make this the perfect place to go if you want to enjoy contemporary and exotic drinks in the most beautiful square in Bologna.

​Suggested cocktail
La grande bellezza: Champagne, Cognac and Chambord, inspired by the namesake movie by Paolo Sorrentino

Info
Via Santo Stefano, 14/2a, 40125 Bologna BO
Tel: +39 051 224268
cameraconvista.it
Casa Minghetti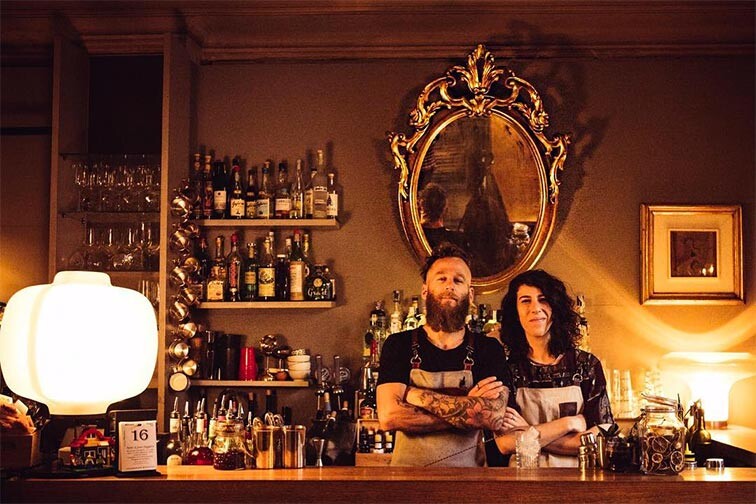 Everybody calls him Pano, a creative, funny and experimenter mixologist who loves challenges.

The green sofa under the window is the perfect place to admire his juggler since he's the main attraction of this mellow, cosy and intimate cocktail bar which from the outside looks like a house.

A great selection of classics and inventive revisits along with some finger food or local dishes such as tigelle, cold cuts or piadina.
In summer you can enjoy your drink in the elegant Piazza Minghetti.

Suggested cocktail
Italian Job: chinotto, passion fruit, bitter digestive, Martini

Info
Piazza Minghetti, 1A, 40124 Bologna
​Tel: +39 051 587 6685
I Conoscenti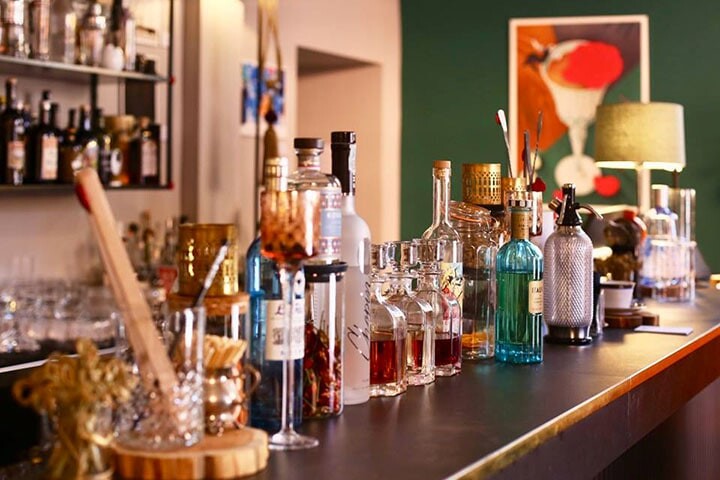 Bologna is the city of towers. You can tell it from the long queue in front of Asinelli's tower.
But like a kid looking at the flying balloons, you have to look up to find the beauty.
The ancient fourteenth-century Palazzo Conoscenti is a hidden tower included in a building.

Just at its base, you find I Conoscenti, a new classy place that offers excellent cocktails created with uncommon and homemade ingredients.

Try the odd Peperoni botanici, an infusion of peppers with Japanese yuzu and Chinese green tea along with calendula.

At I Conoscenti you'd feel inside a movie scene: green walls, velvet armchairs and mood lighting.
You can also taste tiny portions of delicious finger food or a full dinner with fresh pasta like passatelli.

Suggested cocktail
Spicy Gimlet: different warm spices and gin brewed in orange peel and bitter jam

Info
Address: Via Manzoni, 6, 40122 Bologna BO
Tel: +39 051 232071
Le Stanze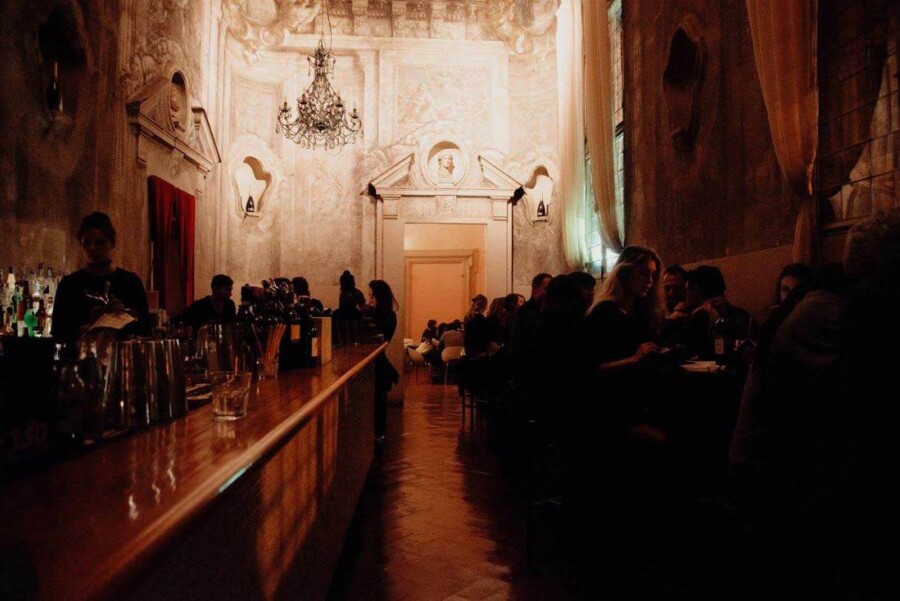 Ordering a cocktail under the frescos of this suggestive hall in the former chapel of Palazzo Bentivoglio, a historical building near the University area, is a unique experience.

Sometimes you can find DJ sets, very often degree parties with young students ready to attack the rich buffet.
If you're looking for a theatrical setting to astound your friends, this is it.

Suggested cocktail
Limoncello Spritz: Limocello and Prosecco

Info
Via del Borgo di S. Pietro, 1, 40126 Bologna
Tel: +39 051 228767
www.lestanzecafe.it
Fourghetti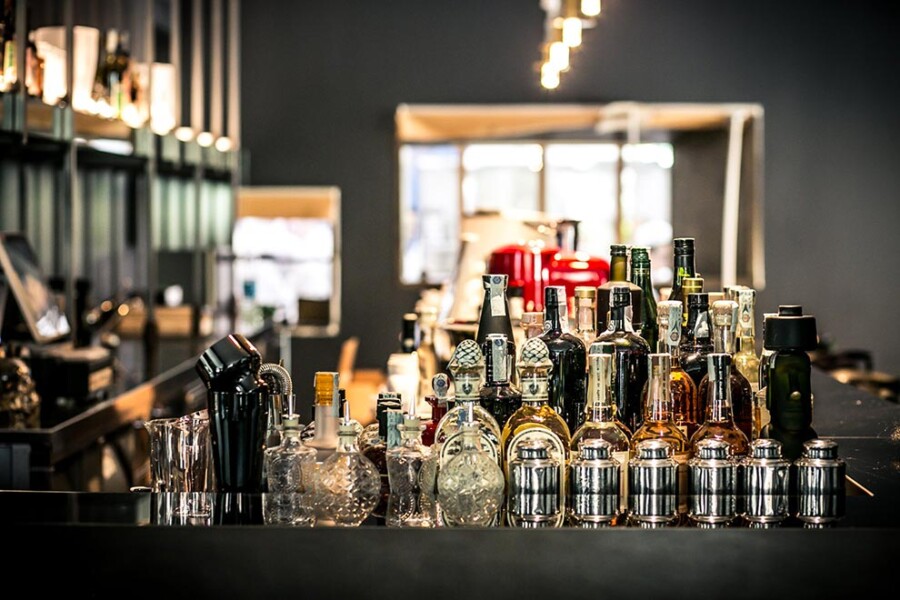 Bruno Barbieri
is a popular name in Bologna.
Maybe for the 7 Michelin stars he keeps around the world, maybe for being a severe judge in the Italian edition of Masterchef, maybe for the cosmopolitan restaurant that he opened in Bologna in 2016.
Fourghetti is both a restaurant and a lounge bar with a large and particular range of cocktails and wine along with finger food prepared by chefs you can see at work through a crystal glass.
The
young bar lady
Francesca Lolli can suggest to you the best cocktails for your dishes or just for sipping them at the counter. Forget everything and enjoy the ordinary and refined relax with top-quality.
Suggested cocktail
Merenda: Marendry Fabbri, vanilla syrup, gin, lime juice and tangerine's foam
Info
Via Augusto Murri, 71, 40137 Bologna
Tel: +39 051 391847
www.fourghetti.com/bologna
Emporio 1920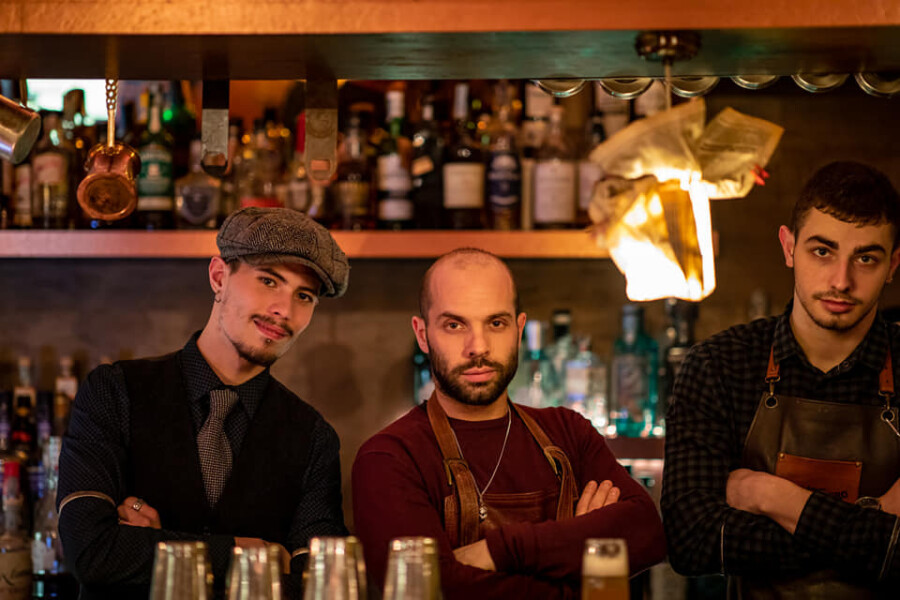 It took centuries to recognize Caravaggio as a great artist.
It took just a couple of years for Francesco Trimigno's Emporio1920 to become one of the best cocktail bars in Italy.

Take a seat in the 3 rooms in Via dei Poeti between a jukebox, old Olivetti typewriters and vintage signs.

Then the party begins.
35 different kinds of whiskies. Yes, 35.
Or an Old Star with bitter vermouth aged in oak barrels and finished in cherry wood barrels, served with Parmigiano Reggiano wafer.

Oh, I almost forgot, they got food too.
So you can pair your drink with culatello and tigelle or smoked goose speck.
Suggested cocktail
Gatsby: bourbon with cocoa butter, salted vermouth reduction, chocolate bitter
Info
Via de' Poeti, 2/E, 40124 Bologna
emporio1920.it

Bamboo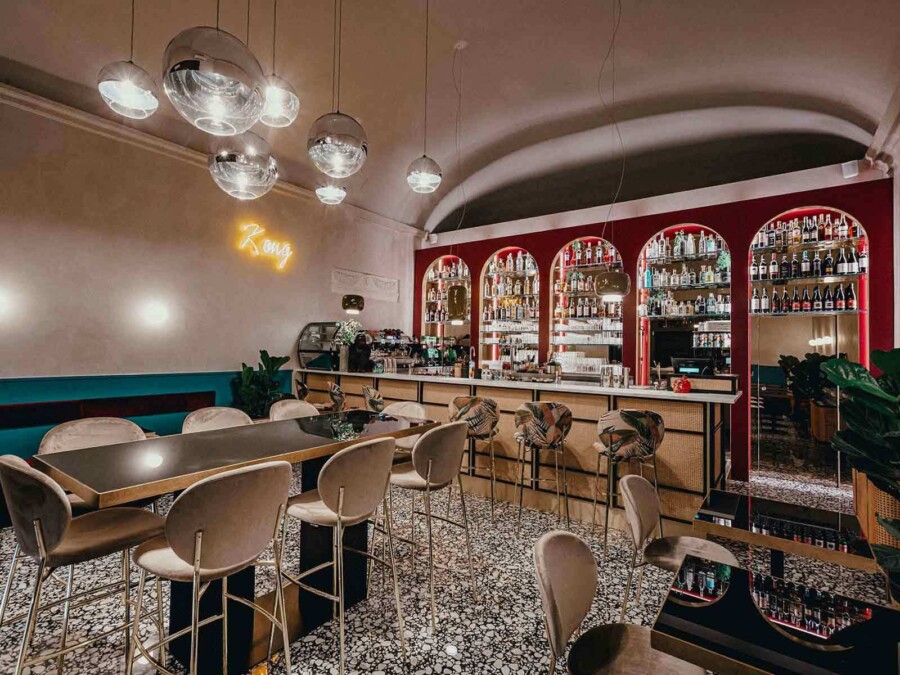 Who said that a good cocktail is not art?
At Bamboo, under the elegant portico of Strada Maggiore, you can shout it out loud.

Each cocktail in fact is inspired by a street artwork you can find on the wall of Bologna.

So you have to start with Luis Gutierrez's artwork in Via Zamboni that translates into a drink with rum and yerba mate, served in a terracotta bowl.

Or Sage against the machine with Espolon tequila, chestnut honey and sage that recalls a large street art you can find at DumBo.
Suggested cocktail
Red Fuji, with Miyako sake, kombucha and rosolio liquor.
Info
Str. Maggiore, 23/C, 40125 Bologna
Tel. +39 051 041 0496
bamboobologna.com
Ok, Cocktails are great but
You're in Bologna and you can't go home saying that you've only drunk spritz and prosecco, c'mon.
Join our Bologna Wine Tasting and meet our charming sommelier Davide.
He will take you by hand to taste the wines that let you tell: "I've been to Bologna!"
---
---