Tamburini
If Bologna's food has a sacred temple, this is Tamburini. An old salsamenteria, meat shop, that serves generations of Bolognesi in the heart of Quadrilatero food market.

Via Caprarie, 1, 40124 Bologna
Tel. +39 051 234726
www.tamburini.com

Cantina Bentivoglio
Food + music is my magic potion. In this restaurant and jazz club you find both really well made. And if you fancy a drink with a snack after dinner, go to Palazzo Re Enzo for Round Midnight.

Via Mascarella, 4/b, 40126 Bologna
Tel. +39 051 265416
www.cantinabentivoglio.it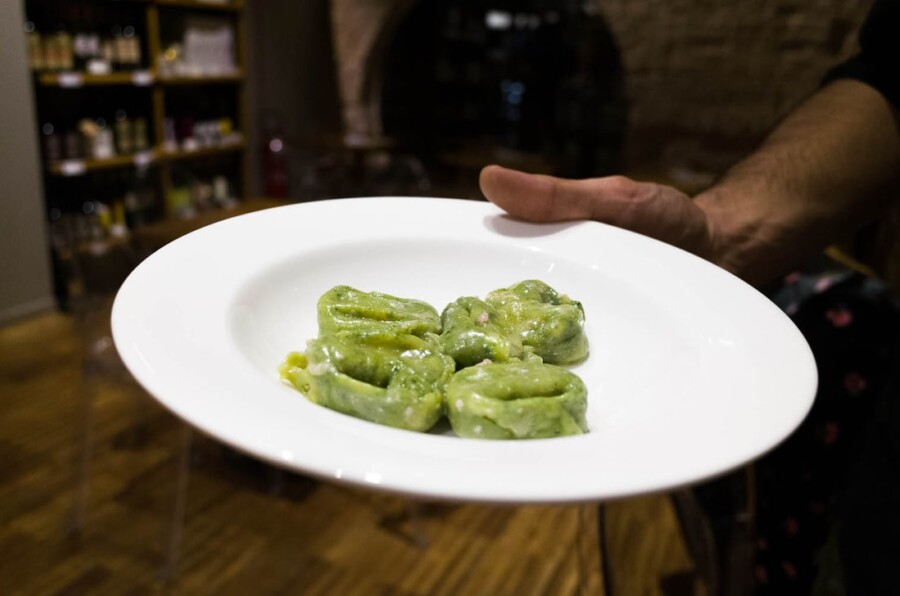 Bottega Portici
Looking for tortellini in brodo even in August?
You can prepare it with your own hands-on our Cooking Class in Bologna, or you can have it on a terrace with a view of the 2 towers here.

Piazza di Porta Ravegnana, 2, 40126 Bologna
Tel. +39 051 296 4231
www.bottegaportici.it

Eataly Ambasciatori
Ok, you know Eataly.
It's not the small family tavern with a nonna in the kitchen. But you can't blame them for quality.
Eataly Bologna is half a library and a food store with a restaurant in a beautiful location.

Even FICO, the food park outside Bologna, can be a good option to escape the warmth of the city (but now there's a ticket entrance to pay).

Via degli Orefici, 19, 40126 Bologna
Tel. +39 051 095 2820
www.eataly.net/it_en/shops/bologna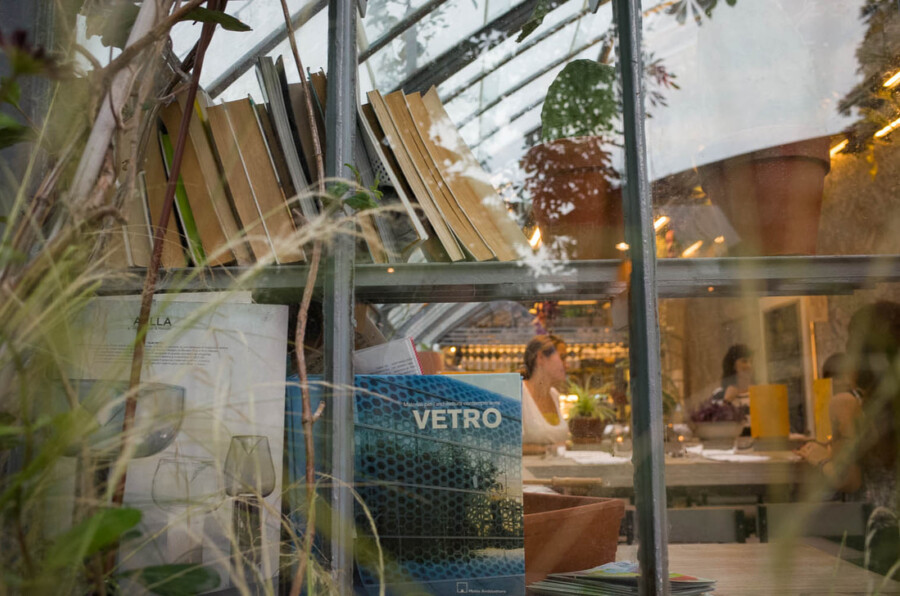 Trattoria Da Me
Trattoria Da Me is one of my favorite classic restaurants in Bologna and the fact it's open in August is an unexpected gift.
Go there for tagliatelle, tortellini and all the traditional food. They're all made with care and knowledge
Via S. Felice, 50a, 40122 Bologna
Tel. +39 051 555486
trattoriadame.it
Berberè
Born a few years ago in Bologna's suburbs, now the gourmet pizza of Berberè spreads around Italy and even in London.
​It's still one the best pizza in Bologna, so why don't have a slice in its cradle?

Via Giuseppe Petroni, 9, 40126 Bologna
Tel. +39 051 275 9196
www.berberepizza.it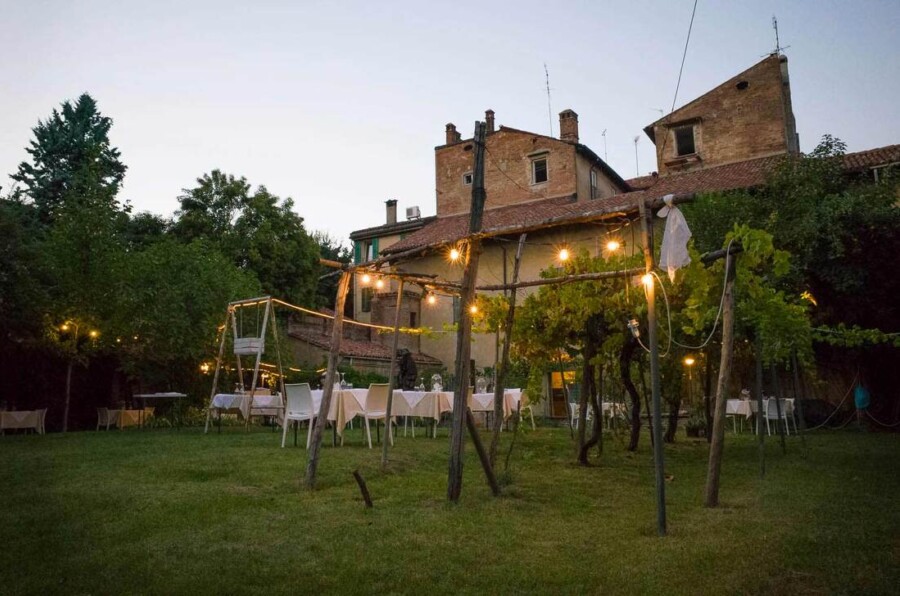 Battirame 11
If you're in Bologna and read the name of Max Poggi you can relax. The food will be great. In summer 2021 he moves to Battirame 11, a garden in the suburbs. Full dinner for 50€ and drinks by Camera con Vista, one of the best cocktail bar in Bologna. Ask for more?

Via del Battirame 11
Tel. 327 1080887
Facebook page
Scaccomatto agli orti
The last one. My favourite.
I've already written about Scaccomatto agli Orti and I suggest it to everyone I meet.
An oasis of green behind secular walls near Via Orfeo.
The fish cuisine of Mario Ferrara.
If you're looking for the most romantic restaurant in Bologna, this is the place.
Via della Braina 7, Bologna
Tel. +39 333 467 8086
ristorantescaccomatto.com
Another good news
Ok so now you know where to eat in Bologna, even in August.
But to get the best from your trip I have another good news.
Our food tours in Bologna are running as well!
Not every day, with some slight changes for the holiday, but we'll be there to bring you around the porticoes and fill your stomach.
---
---