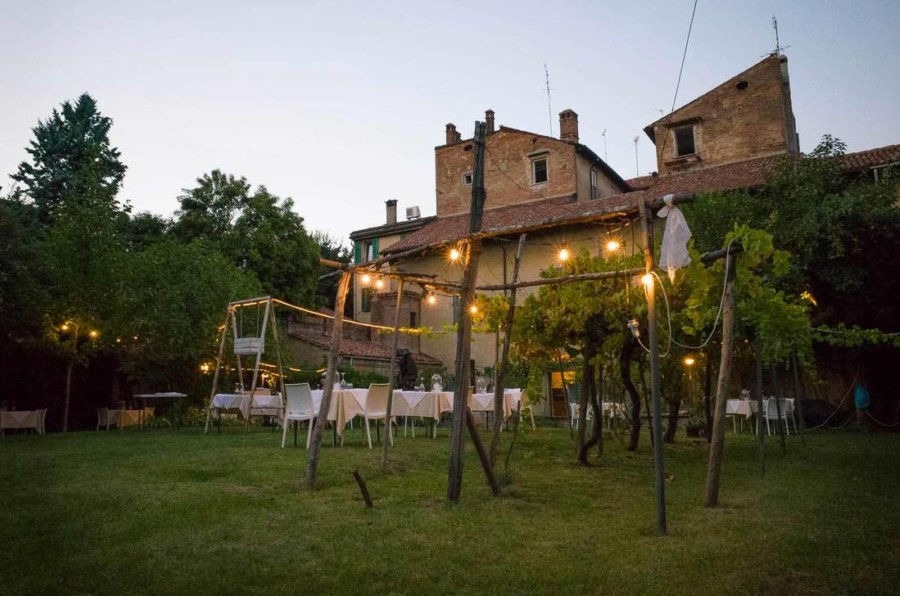 I met Scaccomatto when Rick Stein was in Bologna.
The British chef was looking for cuisine with ideas, quality ingredients and passion for great food (especially fish).

Mario Ferrara's restaurant in Via Broccaindosso is not only one of my best fish restaurants in Bologna, but from late spring to fall, on some lucky nights, it becomes something special.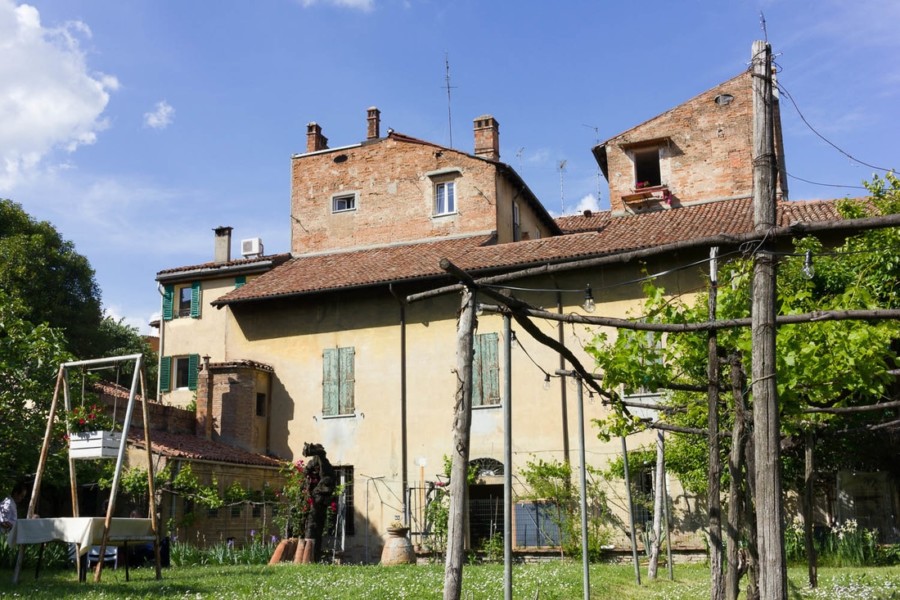 Where Scacco Matto agli Orti is set
A small door at Via della Braina 7 unveils a place out of time.
Closed for more than 10 years, this VII century's vegetable garden, where in the past a monastic community cultivated the land and gave asylum and education to deaf kids, is now back to Bolognesi.

Orti di Via Orfeo is an unexpected oasis of peace between the red walls of the city centre, where you can spend an amazing dinner near an old well and an almond-shaped fish basin.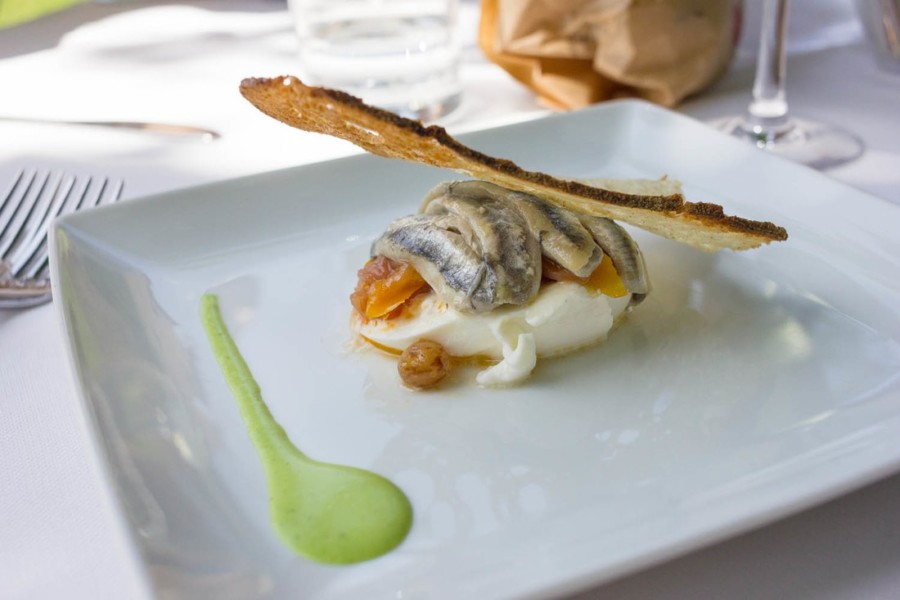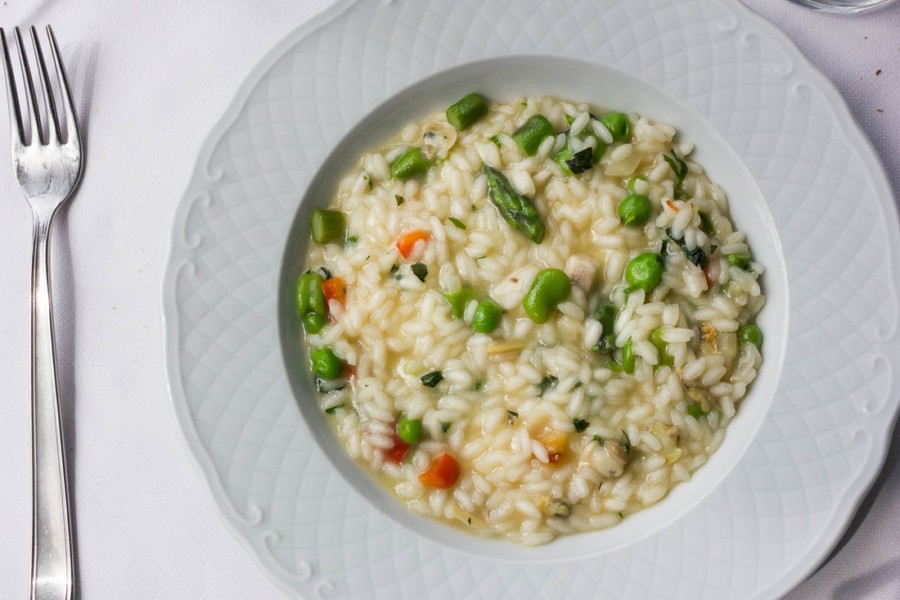 How's the food at Scacco Matto agli Orti
Scaccomatto became worldwide famous for the 'plin' ravioli with Parmigiano Reggiano and sweet onion made for Rick Stein, but Ferrara's cuisine is much more than that.

The chef traveled from Brazil to Japan and in its cuisine he combines his roots from the South of Italy with bolognese tradition.

At gli Orti you find a fixed menu that changes every night, mostly based on fish and seasonal ingredients.

The shrimps with cauliflower mayonnaise and vanilla oil are a must.
I was lucky to have a perfectly cooked tub gurnard with grilled onion and turnip.
A bavarese dessert with strawberries and passion fruit and an infused coffee by Leonardo Lelli closed the game.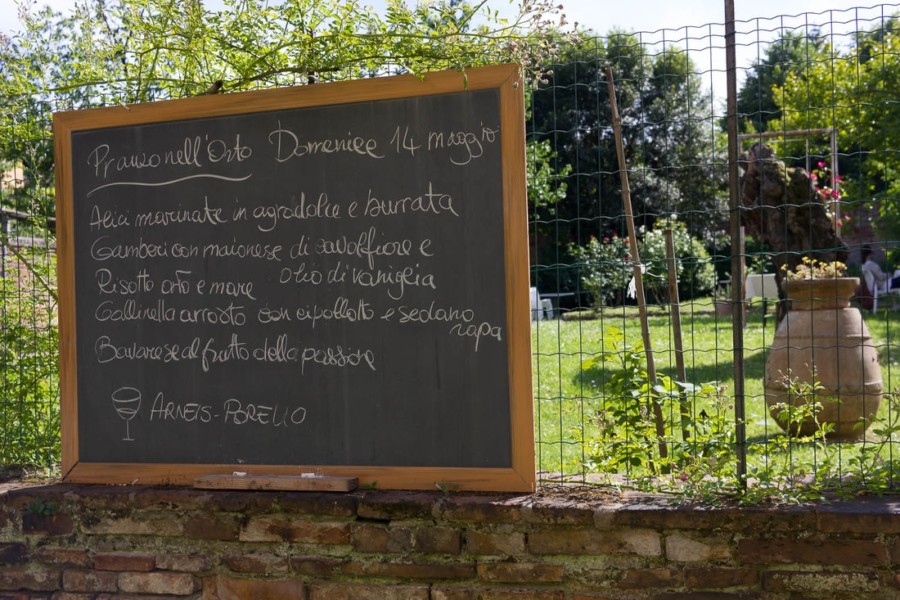 Why eat there
It's one of the most romantic places to dine in Bologna.
A few tables, the silence of the vegetable gardens, soft lights create a special atmosphere you can immediately feel at the entrance.

It's also still a secret place that a lot of bolognese don't know, but it will be surely on everyone's lips soon.
Why don't
It's hard to give reasons not to go.

But if you are on a low-budget trip, 50€ can be too much for one dinner.
​Also if you have just a long weekend in town, maybe you prefer to discover everything about Bolognese cuisine.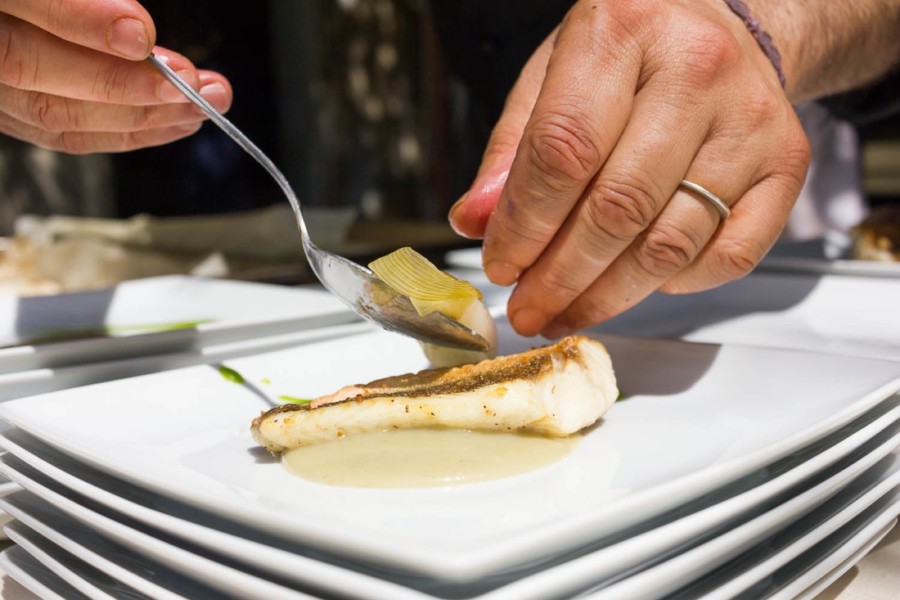 Info
---
---
---
Comments