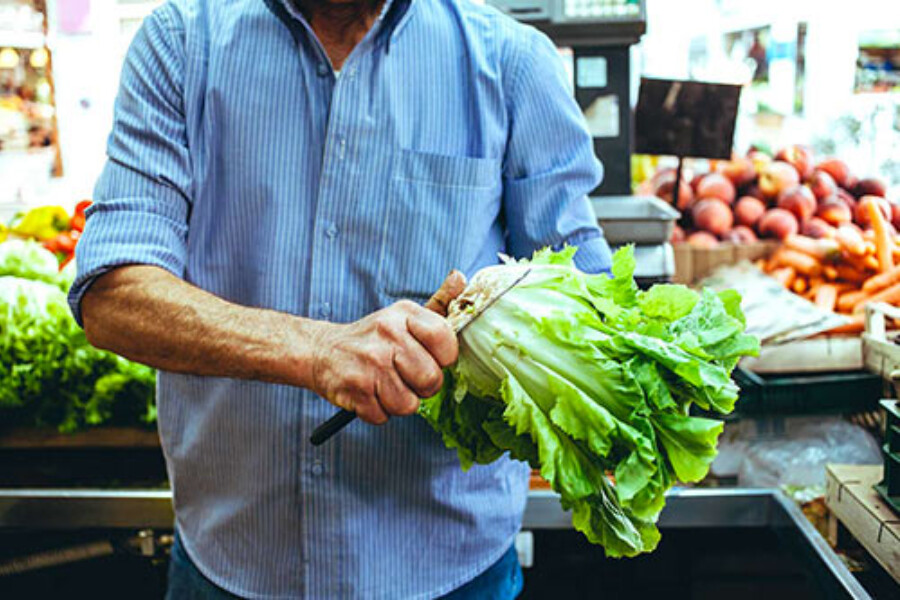 From North to South, you find a food market in every dusty corner of Italy. Indoor, open-air, liberty, temporary, gourmet, gentrified, dirty, harsh, noisy. Surely never boring.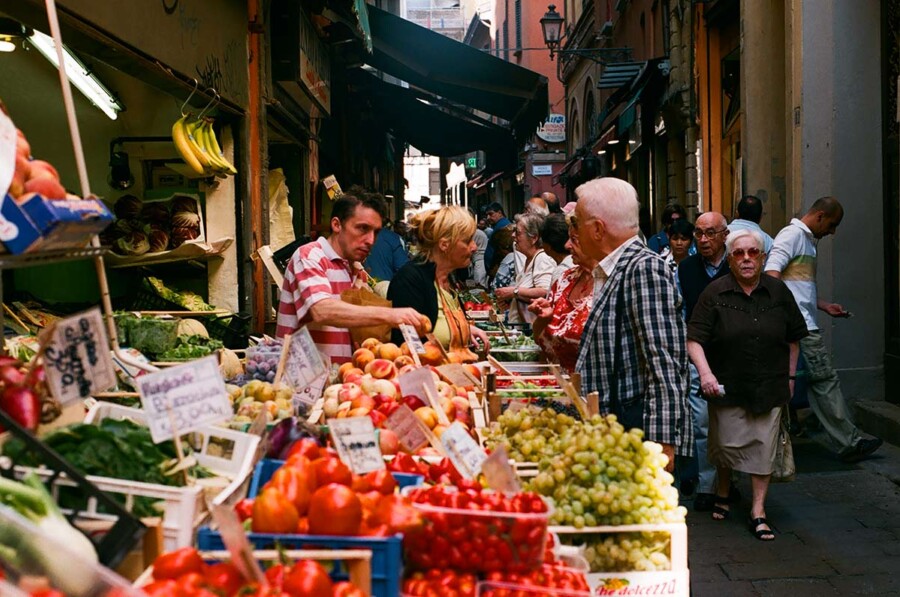 Bologna is a market. It was in the past and it is nowadays. We start all our Bologna food tours in Piazza Maggiore because it was a market, but now it's Quadrilatero the beating heart of our food scene.

A nest of tiny streets with signs of the past on the walls and family shops owned by generations.
Definitely one of the best food markets in Bologna.

What to buy
Save space in your luggage for a mortadella from Simoni or its hidden brother salame rosa.
Or get a quality knife at Aguzzeria del Cavallo, one of the oldest shops of Bologna.

Where to eat
Get a tagliere of cold cuts at Romanzo inside Mercato di Mezzo and ask to include boar mortadella.
​If you're not in a hurry, you can go to Sfogliarina and wait in line for a cheap and well made fresh pasta.

Info
Open Monday to Saturday, 8 am - 6 pm
Enter from Piazza Maggiore or Via Rizzoli.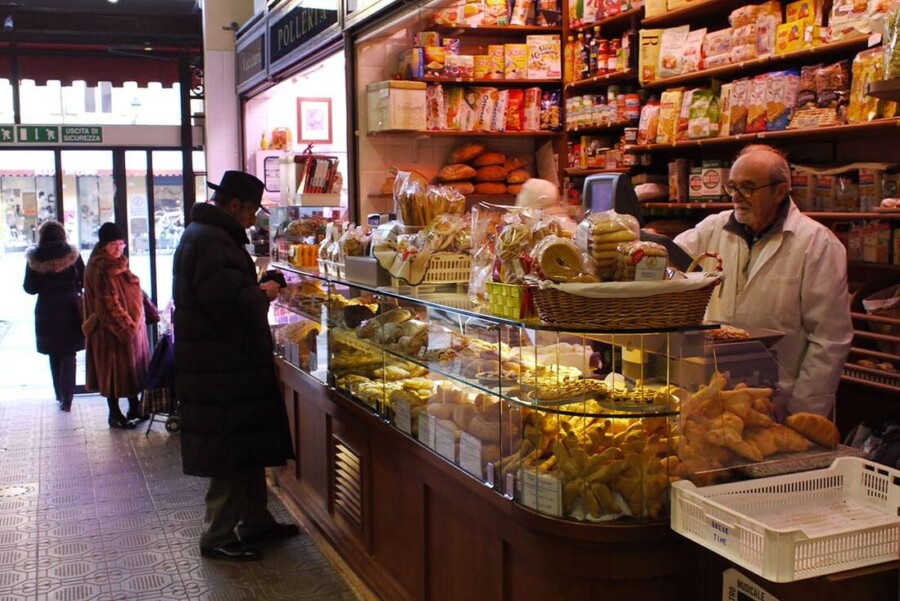 Bologna and Modena, enemies in the past, neighbours with the passion for food today.
​Albinelli indoor market is a liberty jewel still unknown by mass tourists where old ladies with their trolley are the queens of the kingdom.

What to buy
You can't leave Modena without Balsamic vinegar and Parmigiano Reggiano cheese.
During our Modena food tour we dig deep and tell you how to choose them properly (and not overpay for them).

Where to eat
​Chiara and Sara make the best sandwich in Modena at their Bar Schiavoni. The menu changes daily, but ask for cotechino and you won't regret it.

Info
Via Luigi Albinelli, 13, 41100 Modena MO
Tel. + 39 059 211218
Open Monday to Saturday, 6:30 am - 2:30 pm
www.mercatoalbinelli.it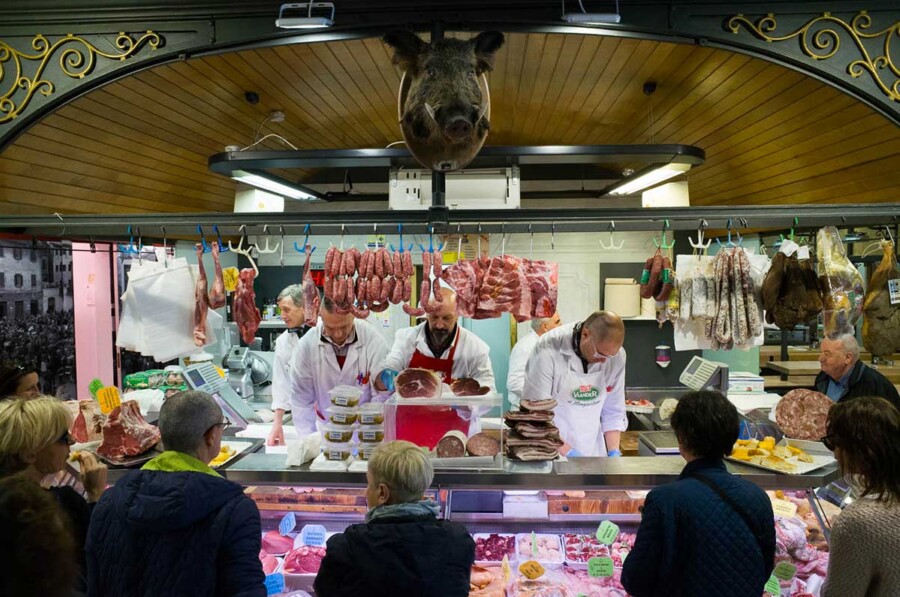 Less famous than its brother San Lorenzo, for sure more alive. Sant'Ambogio is an indoor market far from the aprons with Michelangelo's David.
​If you're looking for another Firenze, made of farmers and family business, you should head here.

What to buy
Locals call it just bistecca (the steak), but fiorentina works too. Ask for it at Macelleria Menoni, opened in 1921 and owned by the same family for 3 generations.

Where to eat
Inside the market there's Rocco and his rough cuisine and wine to share.
Get the best street food of Firenze: panino al lampredotto in a food truck called Pollini just outside the market.
​For a more fancy lunch, il Cibreo by the theatrical chef Fabio Picchi waits for you.
​Here's a list of other remarkable places to eat in Florence.

Info
Piazza Lorenzo Ghiberti, 50122 Firenze FI
Tel. +39 055 248 0778
​Open Monday - Saturday, 7 am to 2 pm
www.mercatosantambrogio.it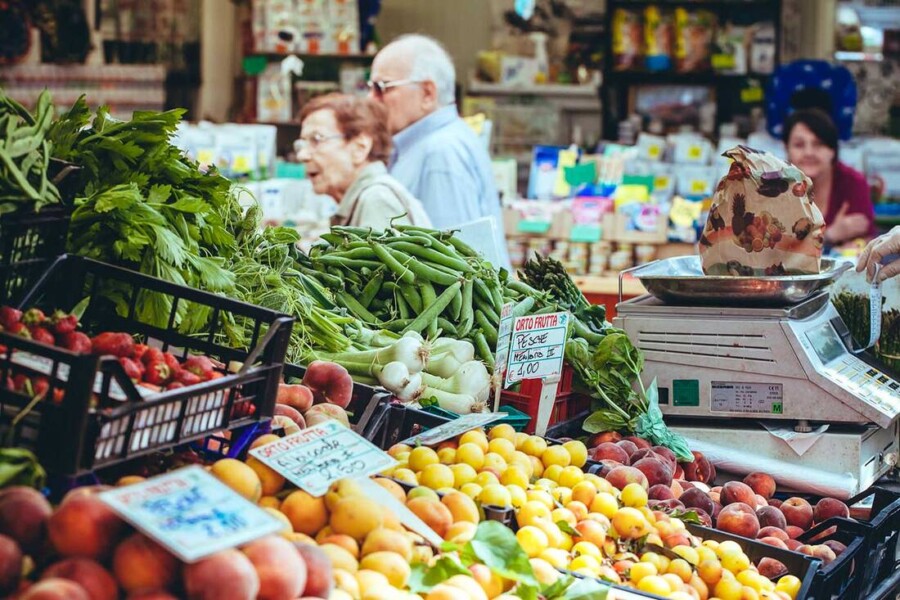 Testaccio is a genuine Roman neighborhood with a pyramid, a slaughterhouse and a British cemetery full of artists.

Its old market was moved in 2012 in a modern and healthiest structure.
​Buy fresh artichokes and eat pizza Romana in the indoor market and take a tour of the archaeological area under its floor.

What to buy
Samuele at Libreria del Mercato sells old books but also t-shirts and bags with original prints by her wife.
At NAT - Home Decor you find vintage furniture and artworks carefully selected by Barbara.

Where to eat
Think about the classics of Roman cuisine and push them into a sandwich. That's the spirit of Mordi e Vai. Hard to choose between picchiapò (boiled meat with pepper), Scottona (tender beef meat) or artichokes and Roman Pecorino cheese

Info
Entrance from via Beniamino Franklin, via Alessandro Volta, via Aldo Manuzio, via Lorenzo Ghiberti.
​Open Monday to Saturday, from 7 am to 3:30 pm
www.mercatoditestaccio.it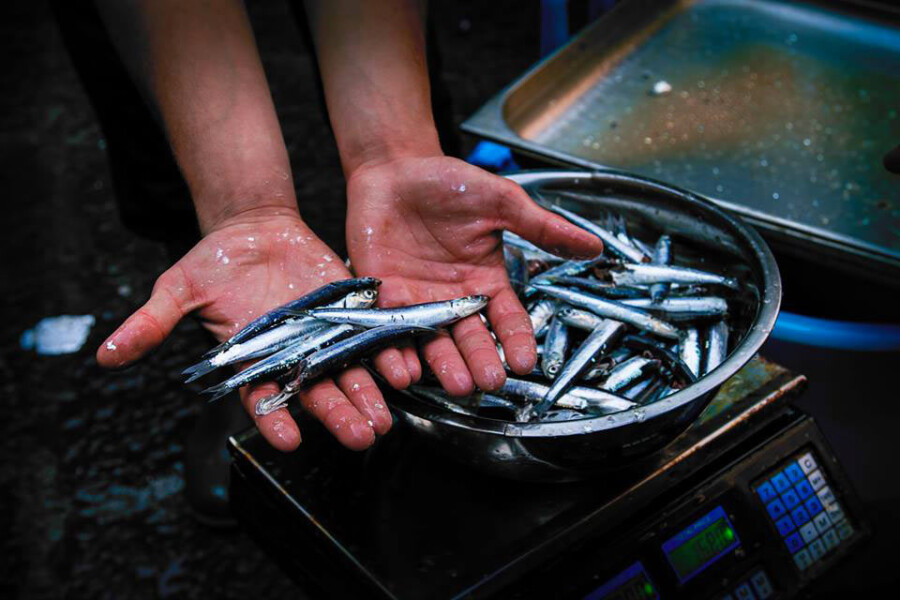 You're sat under an elephant and you hear screaming men wielding big knives.
Relax, you're not on the set of Apocalypse Now 2 but at
Catania fish market
.
​Hard to describe with words the noise, smell and atmosphere of an open-air theatre where fish is the main star.
What to buy
Unless you travel with a refrigerator in your bag, it will be hard to bring home some fish.
Don't give up.
​Get Bronte's pistachio (in autumn, where they are fresh) or dried fava beans in the stalls of Piazza Pardo.
​The price is never the one you read on the label!
Where to eat
Mm
is both trattoria and street food for a fast lunch. Try their crazy carbonara with turmeric, mussel, bottarga and lemon peel.
Scirocco lab
offers fried fish cones until late at night.
Info
Piazza Alonzo di Benedetto, Piazza Pardo
Open Monday to Saturday, 5 am - 2 pm
[Photo credits: Tomas Kohl]
---
---
---
Comments