If I ask to my friends which are the best tagliatelle of Bologna I always get the same answer: my grandmother's.
Well yes, it might be true but maybe the emotions sometimes give a better taste. Anyway these are my favourite tagliatelle
that you can find in Bologna's restaurants: it's not a rank and I didn't want just to compare the traditional "tagliatelle al ragù", but give you a wider range of options.
Tagliatelle with porcini mushrooms - Osteria Broccaindosso
(photo above)
I've already talked about Osteria Broccaindosso for
best restaurants for celiacs in Bologna
. It's a place that I always recommend to people who wants to try bolognese cuisine because everything in this place, from the selection of the ingredients to the courtesy of the staff, from the
informal and cozy
location to the quality/price ratio, is as a restaurant is expected to be. Just during end-summer or autumn you can find their tagliatelle with porcini mushrooms (15€) which absolutely deserves the waiting. Also try their
passatelli
with porcini for an unsual but wonderful combination.
Osteria Broccaindosso
Via Broccaindosso, 7
Tel.
051 234153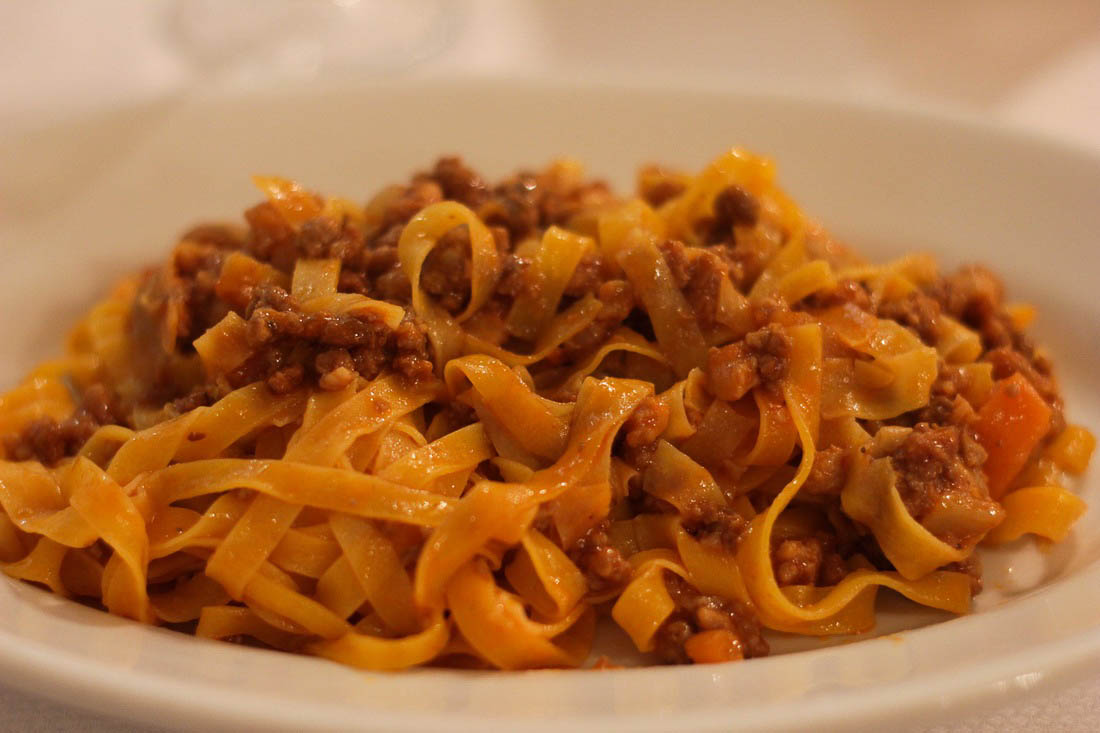 Tagliatelle with bolognese ragù - Trattoria Annamaria
At Trattoria Annamaria you can have the closest version of my grandmother's tagliatelle. Annamaria is a 75 bolognese lady which owns her own restaurant in Via Belle Arti since the 80's. Her cuisine is
genuine and rough
as the real bolognese should be and all the fresh pasta is completely handmade in the lab a few meters from the restaurant.
A few numbers: 8 hours of cooking for the bolognese ragù (the vegetables in her version are roughly cutted, as in the old countryside recipe) and only
8 seconds
for the tagliatelle. The dough is so thin and fresh that takes that little time in water to be ready for the mouth. You can have tagliatelle with ragù in probably all the restaurants in Bologna, but these one for me are unique.
Trattoria Annamaria
Via Belle Arti 17
Tel.
051 266894
www.trattoriannamaria.com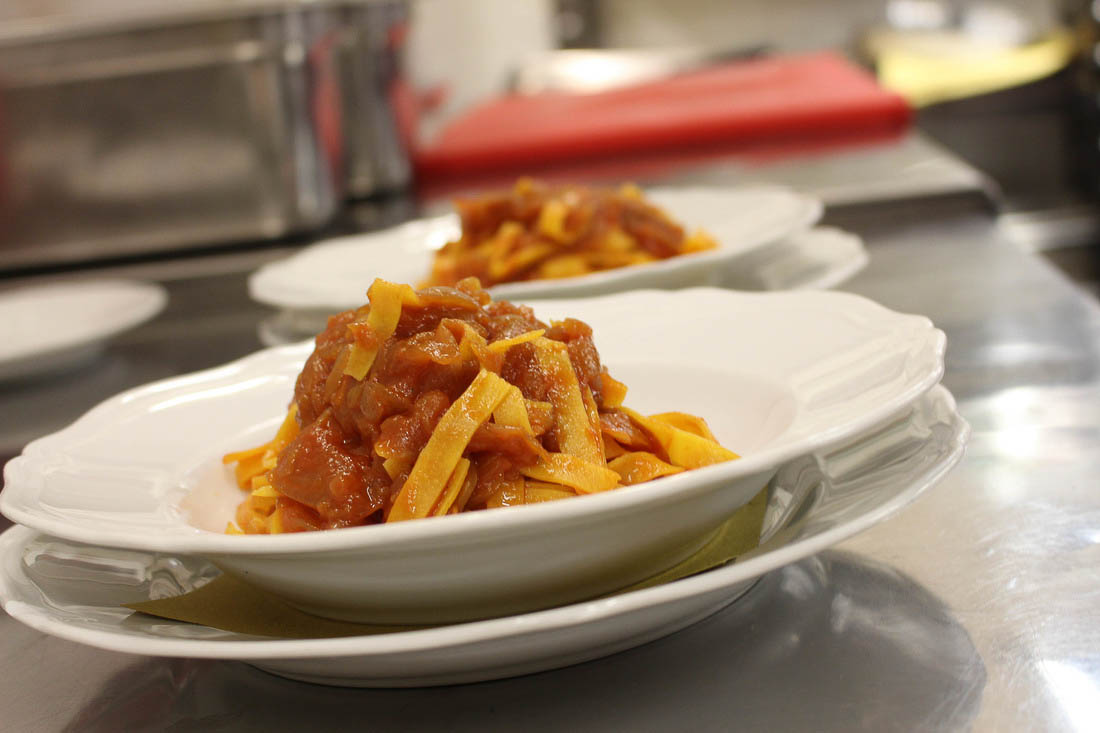 Tagliatelle with Medicina onion - Osteria Bottega
Medicina is a small town in the country area of Bologna, very famous for the quality of its
onions
. Osteria Bottega, a small and elegant restaurant which pays a lot of attention about using the best local ingredients, makes a fabulous version of tagliatelle with that onion and tomatoes. I went there with my friend
Shahab of Emirates
when he asked me to try the best tagliatelle in town: you can judge from his face in the
video
how great they are.
Osteria Bottega
Via Santa Caterina, 51
Tel.
051 585111
---
You May Also Like