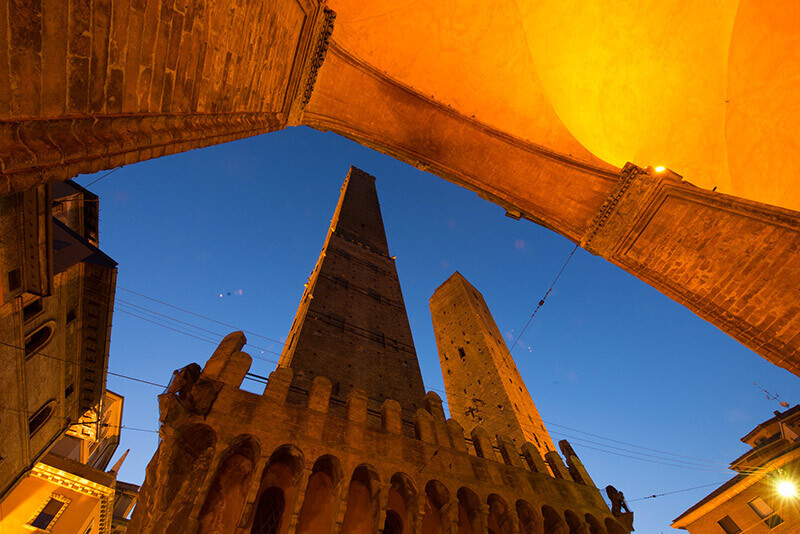 People call it "the fat", "the red", "the wise" and more recently "the city of food". Bologna is for sure a city to visit if you travel to Italy.
Find out why and start to plan your trip.
1. Walk under the portici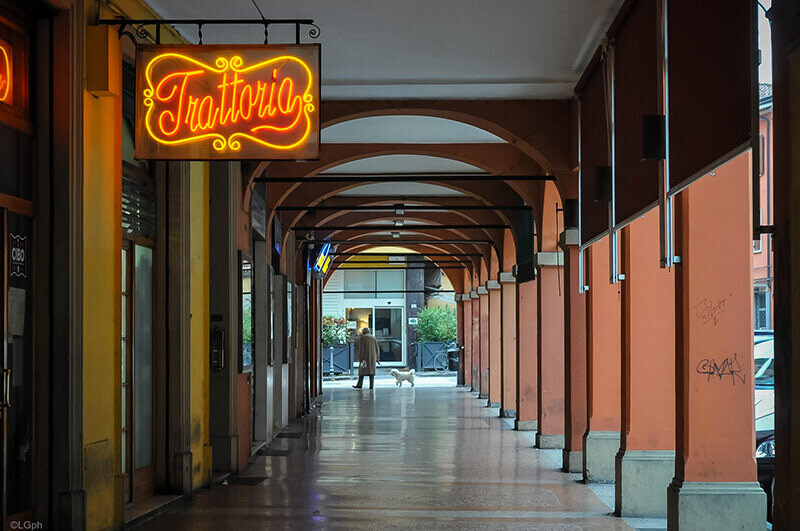 Find me another city in the world where if it rains you could walk for 40 km without being completely wet.

Bologna's porticoes are on the UNESCO world heritage list and it's easy to understand why.

Walk around the city to find many different styles of portici.
From the wood made of Casa Isolani in Stada Maggiore, to the elegance of Santa Maria dei Servi or Via Farini.

Looking for the tiniest one? Go to Via Senzanome.
The longest? Take a walk to San Luca Basilica to fully enjoy in his magnificence.
2. Admire a skyline of Middle-age towers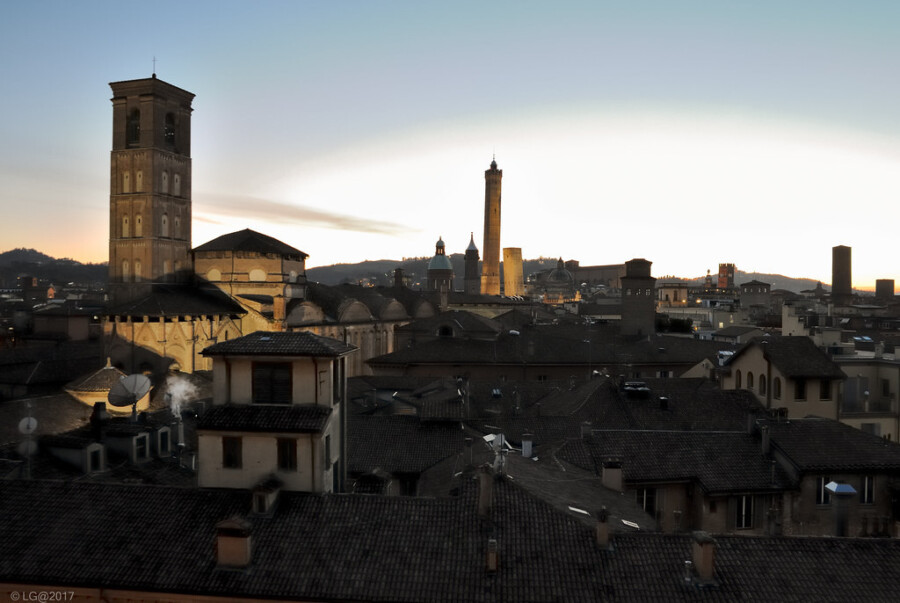 Pisa tower is the most famous tower in Italy and you definitely have to visit it.
But if you're looking for the city of towers, well this is Bologna.

In the XI century, there were up to 180 towers, owned by the richest families of the city to show their prosperity.
Of the original skyline of the past, fewer than 20 are still up today.
Some are hidden between the buildings, others are more visible like Torre Prendiparte and Altabella.

The one not to miss?
Climb the 498 wooden stairs to reach the top of Torre degli Asinelli to admire the texture of Bologna's red roofs and get one of the best panoramic view of Bologna.
3. I know you're here to eat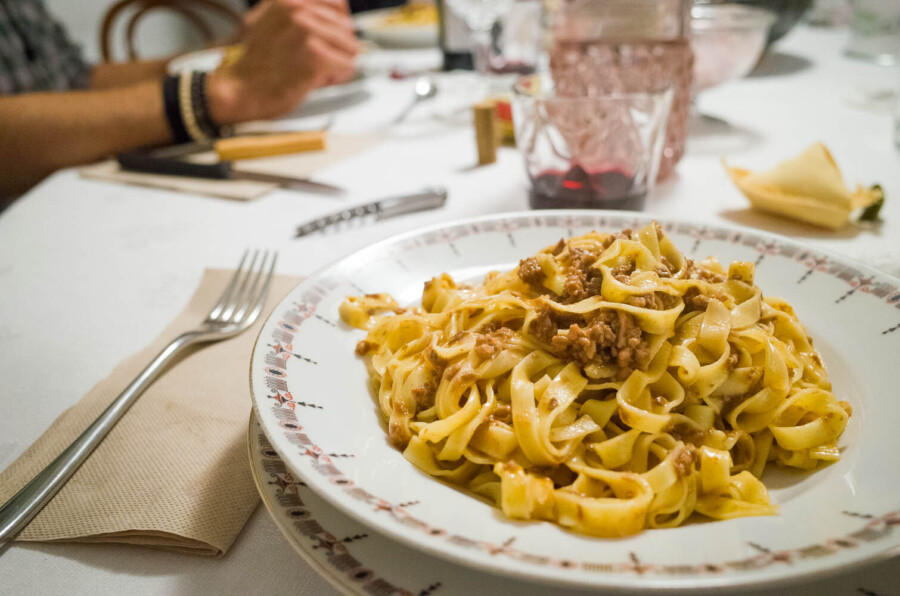 4. Car lovers, there's a motor valley to ride
5. Get music in every corner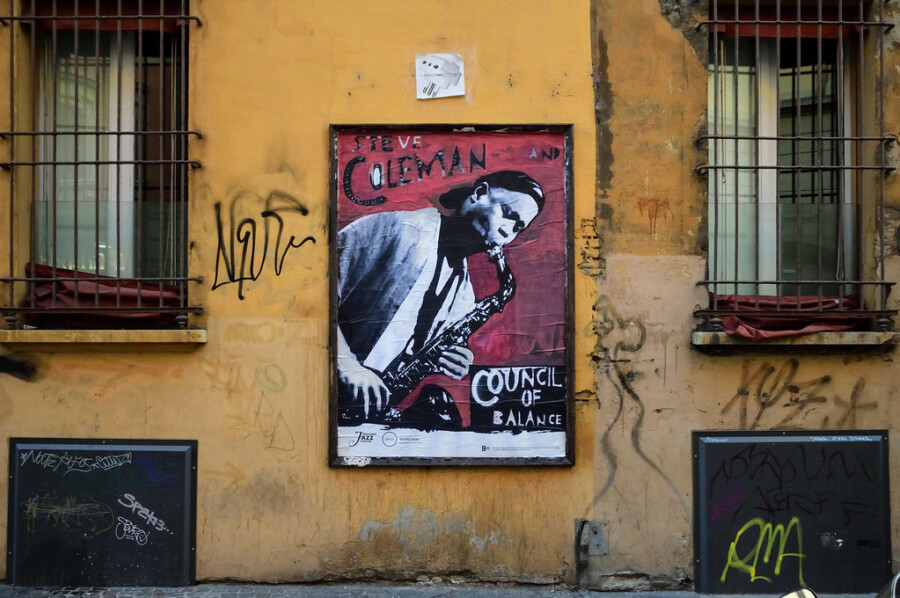 Take Via degli Orefici, next to Piazza Maggiore.
Under your feet, you'll find some stars, like in Hollywood's walk of fame, with the name of jazz players like Miles Davis and Chet Baker.
Why that?
From 1958 to 1975 Bologna hosted a famous Italian Jazz festival with musicians like Baker, Charles Mingus, Ella Fitzgerald.

But what now?

In Via Mascarella you still find some of the temples of Italian jazz, like Cantina Bentivoglio and Bravo Caffè (you can also dine in both of them).

And what about rock?
If a band decides to have a tour in Italy you can bet Bologna will be on the list of tour dates. CovoClub, Estragon and Locomotiv Club offer you the best choices in alternative rock, indie, reggae or metal.

Are you still one of the few who buys records in stores like me?
Then you'll be pleased to know that you can have a nice record store tour in Bologna.
Start from the oldest, Disco d'Oro for rock and electronic vinyl, to the newest Back Ground for indie&beer, or SEMM Store for a live set.
Got a car & pure passion?
Go to the amazing DiscoBolandia: only vintage rarities and an old-style owner you won't forget.
6. Watch a sport event at the Madison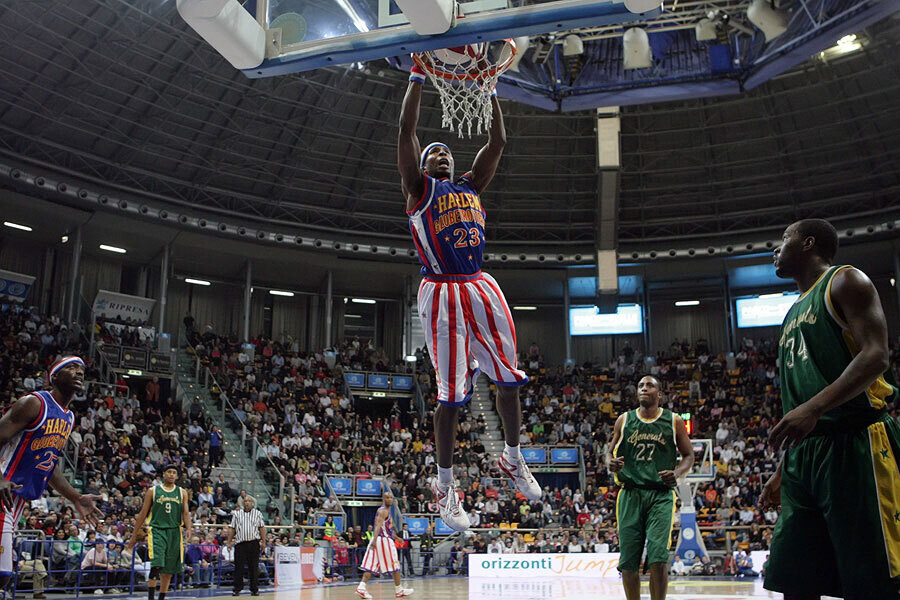 Love is a compromise, I'm sure you know it.
So you can end up in a stadium sometimes, even against your will.

The good news is that Bologna's Renato Dall'Ara Stadium is a piece of art. Built in 1927, it hosts part of San Luca Basilica's portico.
And even if Bologna football club gives joy and pain, it's always nice to feel the vibrant atmosphere of a live match.
But if you ask a local about the real sport of Bologna, you'll only get one answer.
Basketball.
We even have an arena called "the little Madison": Paladozza looks like a spaceship and its structure looks like the mythical Madison Square Garden in New York.
7. Take a walk in great parks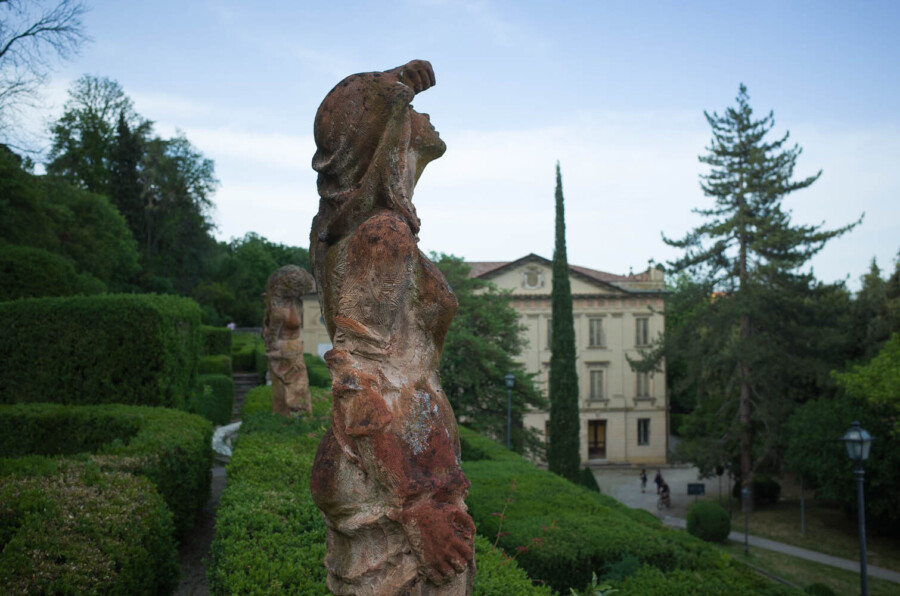 Bologna doesn't look very green from a double-decker tourist bus.
Like precious gems, the best parks and gardens in Bologna hide inside the red walls and behind old gates.
So you if to see huge banana palms inside Museo della Musica courtyard in Strada Maggiore, you're not in a tortellini hangover.
Bologna has also beautiful green hills just behind it.
Villa Spada, Villa Ghigi, or even Giardini Margherita can make you feel into the wild. But no worry, you're only a few steps from a safe dish of lasagne.
8. Explore art galleries and exhibitions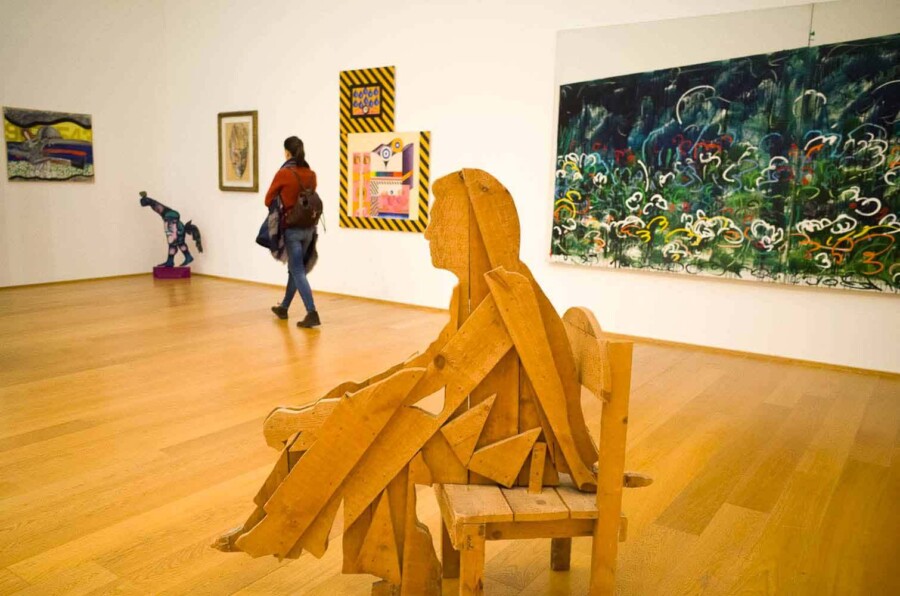 I'm sure you're not coming to Bologna to get locked in a museum.
I agree BUT, there are things you really can't miss.
Like not boring (I promise) churches.
Enter the middle-age maze of Santo Stefano Basilica, admire Michelangelo's statues in San Domenico or the Compianto del Cristo of Santa Maria della Vita. I dare you not to fall in love with them.
If you have to visit only one museum, go to MAMBO. It's our museum of modern art, in a stellar location.
Museums in Bologna are many, unusual, and interesting: so be sure to have enough time.
Last but not least: street art.
Rent a bike or get on your walking shoes because you need to get out of the classic routes.
Go to Via Orfeo for the huge Nemo's artwork. Then to Via Turati to see Irma Bandiera's patriot tribute. Or cross the station bridge and wander around the Bolognina neighborhood.
9. Be the king of the night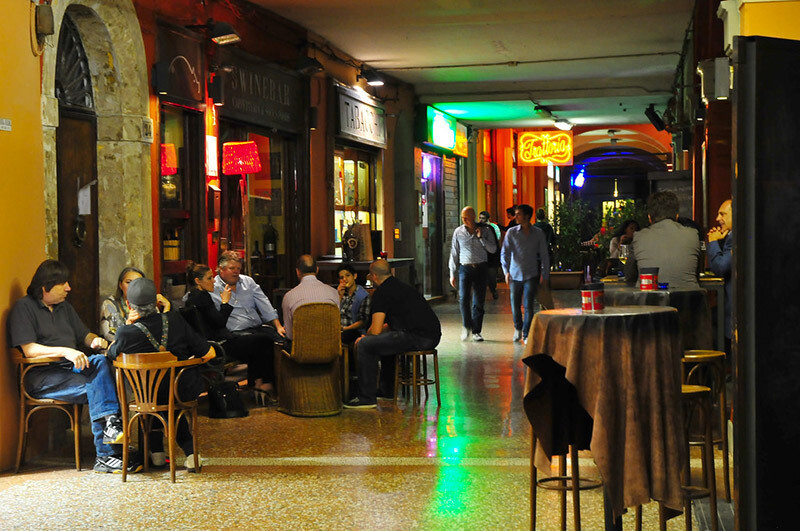 It can be a cold winter Monday night or a burning Tuesday in August, it doesn't matter.
In Bologna there's always a bar with open doors waiting for you.
Maybe because Bologna is a University city, or because it's just our spirit, you will never feel alone at night.
Are you young with a low budget and high energy?
Go to Via Zamboni and stop in all the pubs until you get the right for you.
Between 30 and 40?
Via del Pratello is your place. Or Mercato delle Erbe, with some of the best cocktail bar of Bologna around you.
Are you here for a crazy disco night?
Sorry, wrong website, I can't help. But I'm sure you'll find your way.
10. Immerse yourself in Bologna atmosphere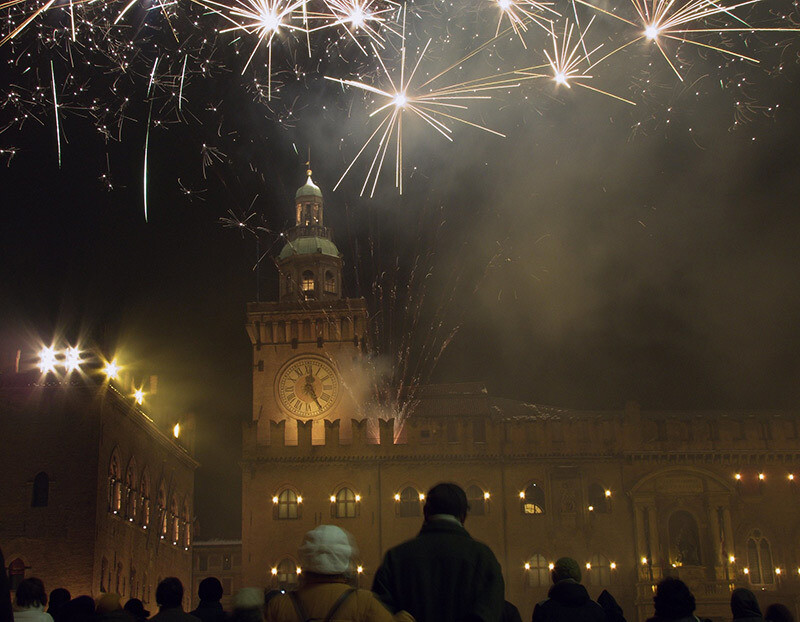 The hardest to describe, maybe the most important on the list.

For me travel means meeting people, sharing, and trying to get a different point of view about how people live.

Visit Bologna and entering its mood takes time. I know most of you have only one day, but, if you can, stay longer.

You'll get rewards.
Like the magic atmosphere of walking up to San Luca portico at night or during sunset.
Or the mood of Saturday morning with people filling their bags around the markets.

And the vibrant spirit of a city that, despite all, is genuine and alive.
Photo credits: Lorenzo Gaudenzi, Danilo Vigni
---
---