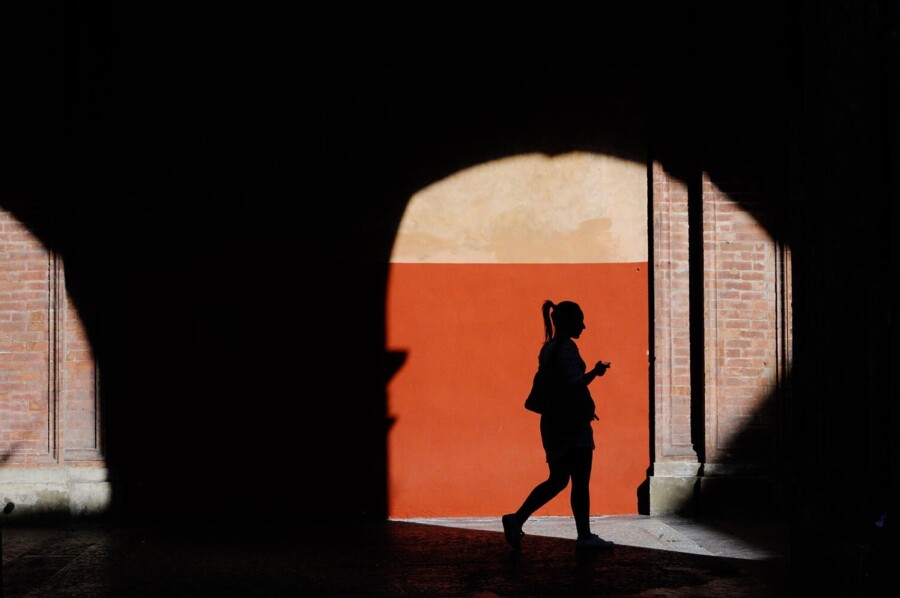 40 km of covered porticoes of different ages and styles makes Bologna a unique landscape to walk day and night.
And since 2021 they are UNESCO Heritage sites.

Which are the ones you can't miss?
Not even a meter large, that's the smallest portico of Bologna. It's easy to get physically too close to strangers while walking there, hence the street's appellation "Bad Name", that turned into "No Name".
Sala Borsa Library is one of the most lively places in the city, set in the former town-hall stables. The inside was realized with iron and glass at the end of the 19th century and it's three porticoes overlapped, all painted.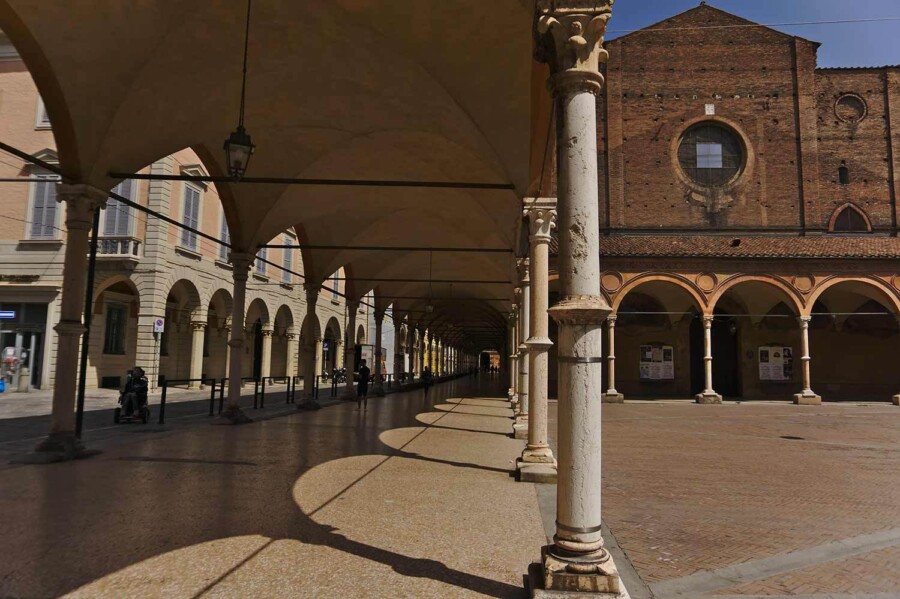 Follow the enchanting rhythm of the arcades of Via Saragozza. After almost 4 km you arrive at San Luca Basilica, the panoramic sanctuary on top of the hill. It sounds challenging, but the reward is astounding.
From Latin America's struggle for freedom to the most modern demonstrations, these bricks have definitely joined the clash. These daubed walls still keep students' ideas since the 1960s.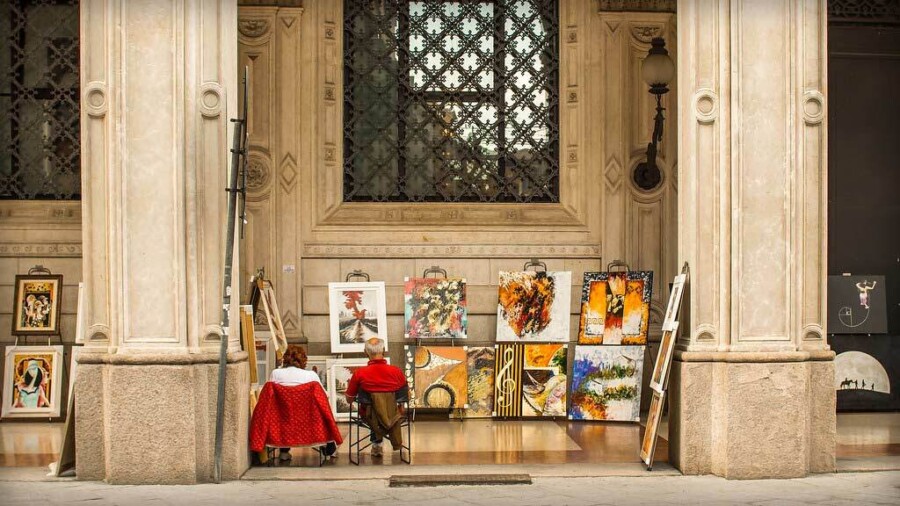 I could've named it "the romantic" or "the largest". But Portico dei Servi and its Basilica are mostly famous for its Christmas market that every December fill the arcades with handmade artworks.
A trimmed and adorned façade in the front, a bunch of confused poor windows in the back. This portico was built just to put an elegant cover on the rowdy and smelly roads of the Quadrilatero market.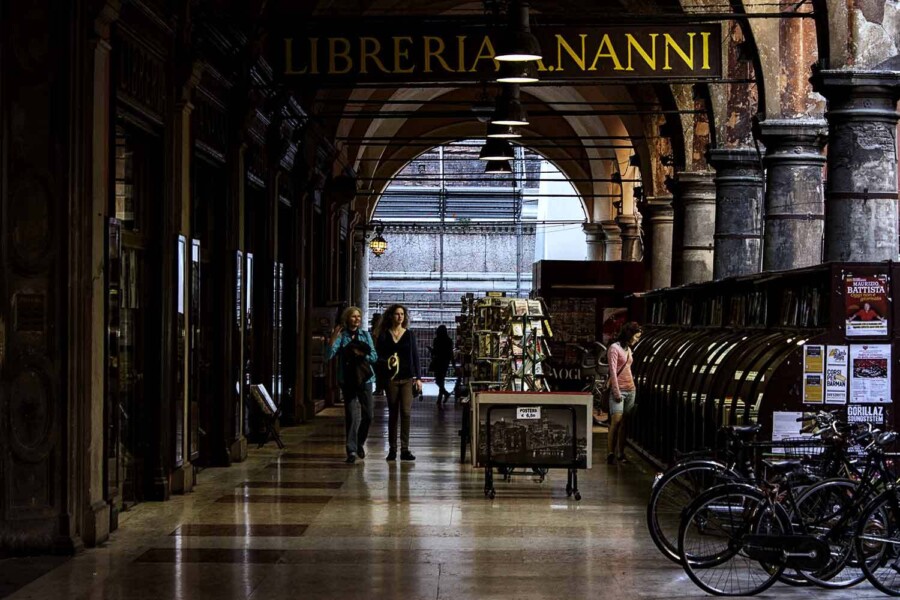 In one of the parts of shopping in Bologna, full of banks and fancy cafés, you feel the vibes of modernity strolling under a marvelously frescoed portico, the only one with painted vaults.

What if you lived in middle-age, your neighbors were ready to kidnap your children, and the arcades stopped you from seeing who's knocking at your door? Better to make a hole in the floor and spy downstairs!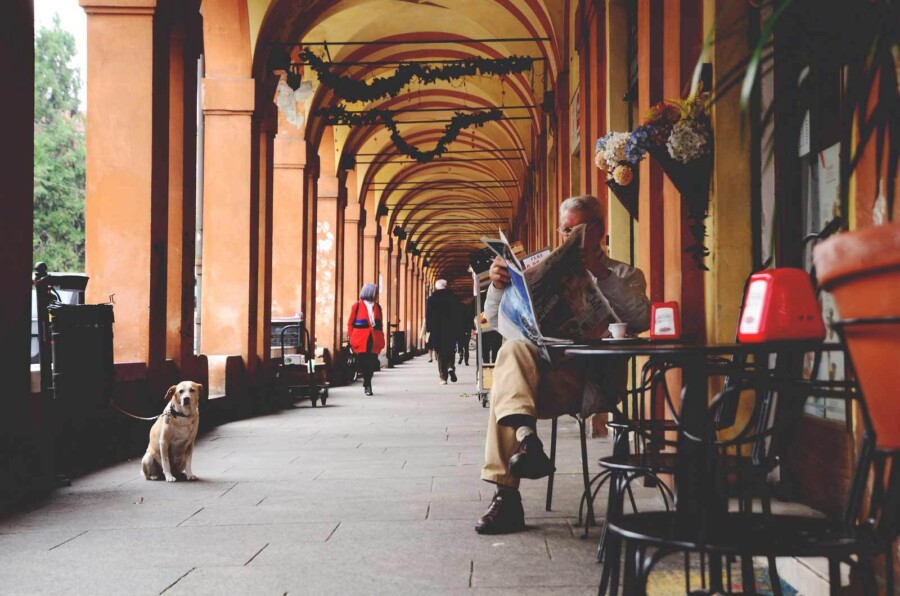 Outside the city center, made only in 1962 but still on the UNESCO World Heritage list of candidates. This portico reminds a leaving train and it's the symbol of the Barca neighborhood.
It was the most astonishing Renaissance mansion in town, it was destroyed by the fury of people and then revived as an Opera Theatre. Listen up: the rehearsals are boosted on the outside.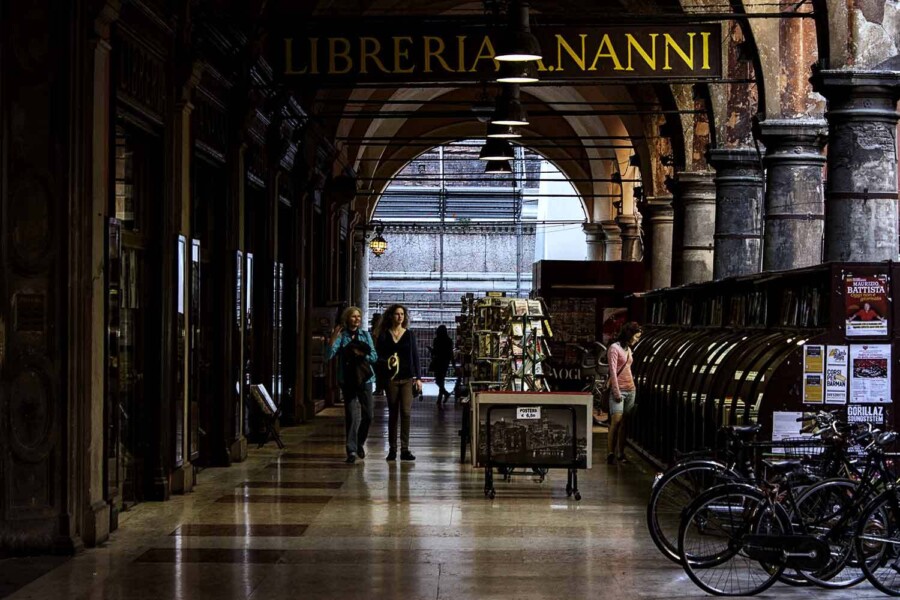 The oldest University of the western world used to have its venue next door, and so many students have passed under the arcade of this book shop, whose stands on the outside looks like Paris' bouquinistes.

Tall, time-worn, wooden columns and a secret: three arrows were stuck in the ceiling during a failed kidnap mission, back in the 15th century. Bunches of people are looking upwards every day to count them all.
[Photo credits: Giovanni Racca, Lorenzo Gaudenzi, moke076, Davide Alberani]
---
---