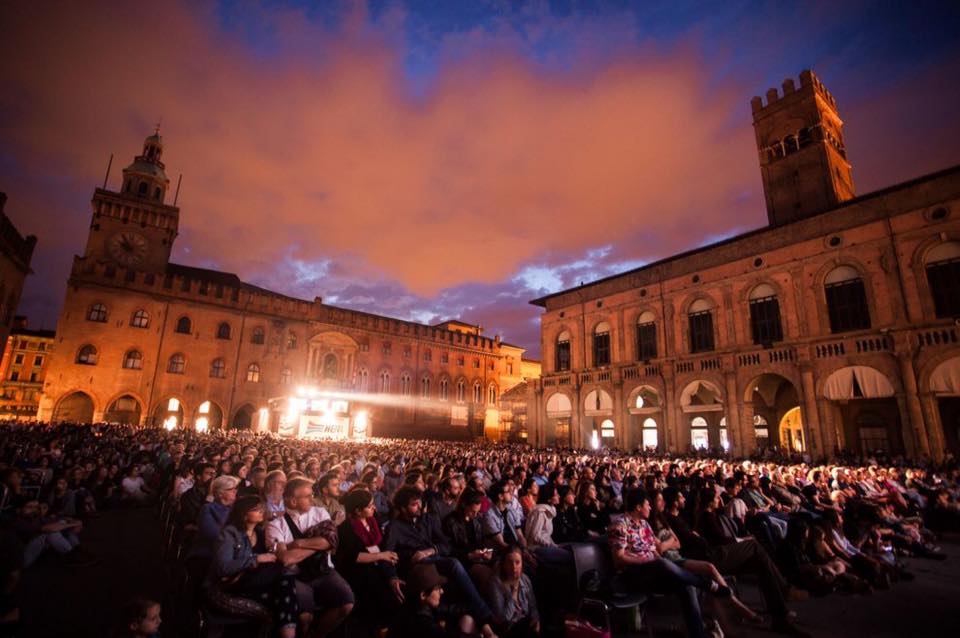 It's really easy to have fun and enjoy Bologna without spending lot of money. Here are my top 5 suggestions but the best recommendation I can give is to leave home your map, wear comfortable shoes and start to wander under the porticoes of the city centre without hurry. Then take your time, look up to find out some hidden towers and maybe relax with a book in Piazza Santo Stefano. You'll be surprised about how easy is to fall in love with Bologna.
1. Enjoy a movie in Piazza Maggiore
It's hard to describe how proud I feel everytime I watch a movie in Piazza Maggiore. It's a
privilege
happening from June to mid-August when the most famous square of Bologna became an open air cinema with the program edited by
Cineteca di Bologna
. The selection of movies is wide, from classics to indipendents productions, from docs to mainstream but always with great attention. All the movies are in
original language
, subtitled.
​Be sure to arrive early to find a chair or bring it from home.
2. Read a book in Sala Borsa
Alice, one of the guides of my
food tours
, usually says that
the best of Bologna is hidden
. To agree with her you just have to enter Sala Borsa. In the past it was a basketball arena, a bank, a market, a botanical garden and a lot more but now is a public library with tons of books, magazines and audio/visual where you can read side by side with students or just have a coffee and take some rest during hot summer. The entrance is in Piazza Nettuno, be sure to step inside but I warn you: take a look at your clock because
hours pass like seconds.
3. Visit Certosa cemetery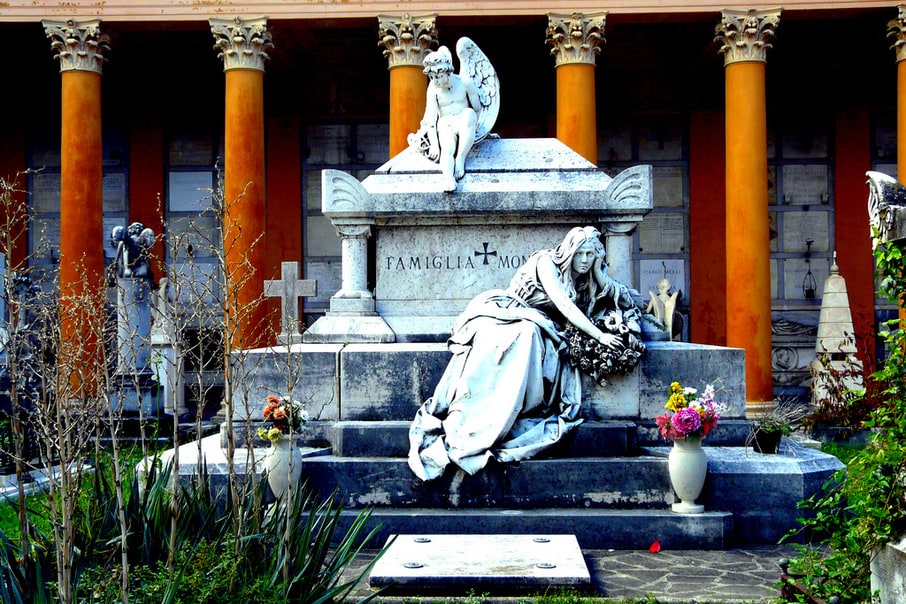 I already wrote about
Certosa Cemetery
, I went there on a Sunday afternoon with my camera and walked around, got lost and discovered a city inside the city. A
labyrinth
of streets, with porticoes of course, where you can walk and find statues of lion, angels and children and be astonished by this silent museum that a few people know but deserves to be uncovered.
4. Walk up (or run) to San Luca Basilica
San Luca is a lot more than a church for bolognesi. Everytime I come back from a journey and recognise the Basilica up on Colle della Guardia I feel like home. A bolognese tradition is to walk up there, starting at Porta Saragozza under the 666 porticoes that bring you at the top. Take your time, it will take about 1 hour if you walk, or put your
jogging
shoes and run! ​And when you come back maybe stop for a cheap spritz in one of the most traditional bolognese bar,
Billi Bar
, you deserved it
.
5. Relax on the hills of Villa Ghigi
Bologna is not a green city, or at least it seems like that if you walk around the city centre. The gardens are hidden inside the buildings but not far from the city centre there's a park where you can rest under a tree, have a pic-nic and view Bologna's skyline of towers and red roofs. It's called Villa Ghigi, walk 600m from Porta San Mamolo and when you meet the news-stand start to walk up on your right. Then pass between some blocks and keep going until you see the first vineyards. Visit that in Autumn, hand in hand with your lover.
[Photos courtesy of La Repubblica Bologna, rebel_yell80, Marco Franzoso, Mario Ray Borg, Alice Verti on Flickr]
---
You may also like