There's just one kind of movie that I always love. Comedy or drama, teenage movie or thriller it doesn't matter. If it's set in Bologna I have to watch it.
​These 5 movies of a different time and kind are not masterpieces, but each of them describes a piece of Bologna.
​Its history, its places, its loves.

Hanno rubato un tram (1954)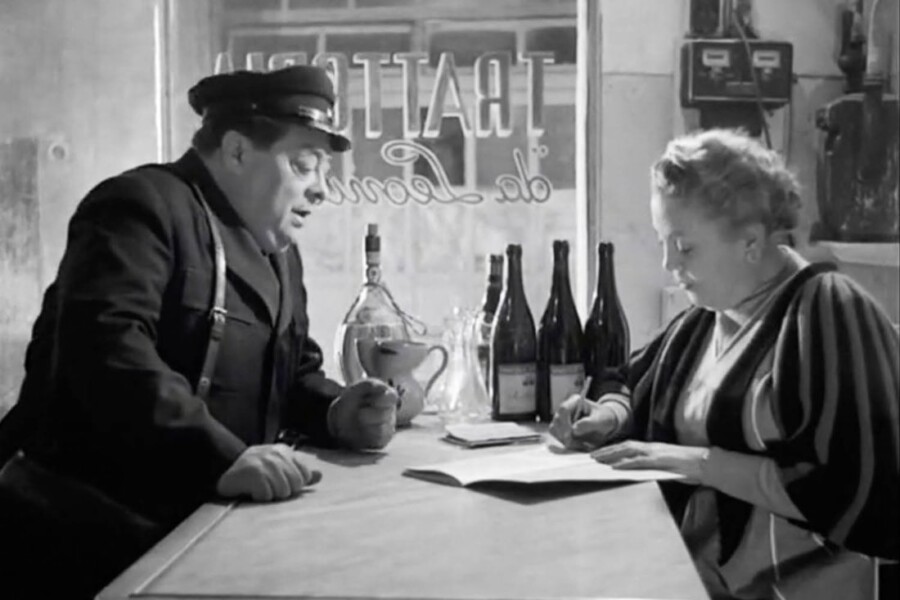 "Women of Bologna are not able to make tagliatelle. The Ancient Romans made them first!"
explains Cesare to his daughter, before grabbing the wood rolling pin out of her hands.
I forgive Aldo Fabrizi, Roman actor and director, just because his love for Bologna shines through every scene of Hanno rubato un tram.
​
This is the first film completely shot in Bologna, a real event for the city. Popular faces and common people, mostly students, were recruited as extras or ready to cut school to pry into the set.

Cesare is a roman tram driver, moved to Bologna for love. His decline starts when he runs over a pasta artisan. An unfortunate event that pushes him to make a crazy act: stealing a tram to drive around Bologna and pick passengers up.
​
A coral painting of Bologna back in the 1950s: when tram crossed Via Rizzoli, Maggiore hospital was in Via Broccaindosso and men used to play bowl after work.

Cameo of Sergio Leone and photography by Mario Bava, who then became the master of Italian horror movies.

Jack Frusciante è uscito dal gruppo (1996)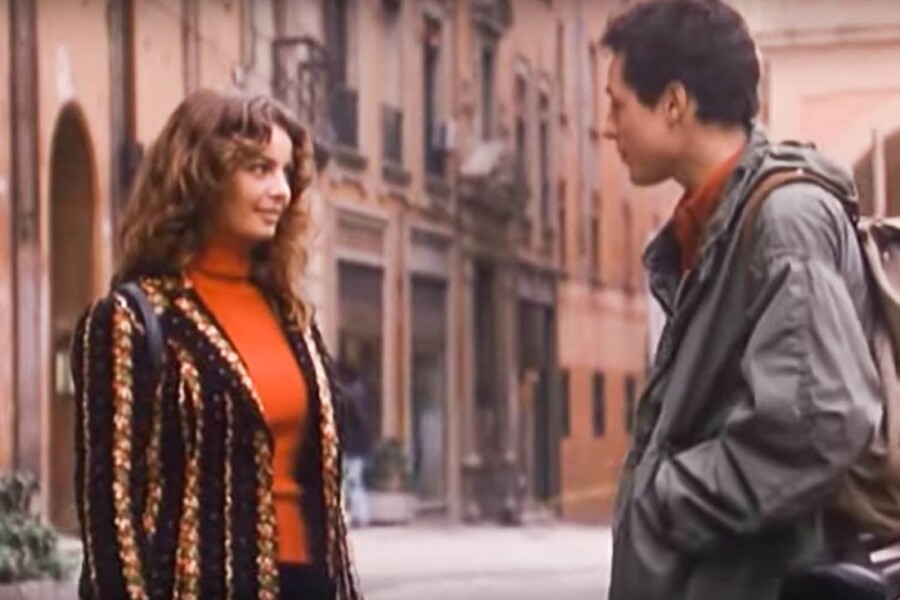 We all fell in love with a friend during high school.
We all ended up disappointed and misunderstood by the world.
We all read Jack Frusciante and felt we weren't alone. At least in Bologna.

A generational teenage movie, inspired by a best-seller novel that all Bologna's teenagers in the '90s have read.
If the strength of the book is honest and direct writing, in the movie Bologna is the real protagonist.
​
Alex, played by local actor Stefano Accorsi, rides through the portico of Via Saragozza. He meets Aidi for the first time under the 2 towers, just near Quadrilatero food market.
They walk at night in Piazza Santo Stefano, the most romantic square in Bologna.
If not enough the director, the writer, most of the troupe and the actors are all local Bolognesi.

The title quotes John Frusciante, who left Red Hot Chili Peppers for the first time in 1992. For avoiding rights troubles, Enrico Brizzi (author of the book) decided to change his name to Jack.

Excellent soundtrack with Bjork, Paul Weller and Pulp.
Lavorare con lentezza (2004)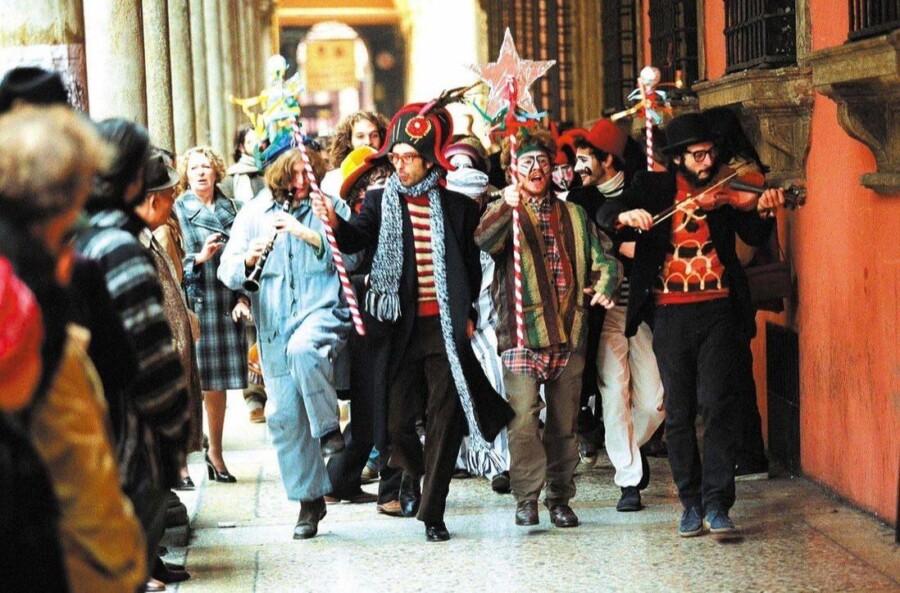 Bologna, 1977. Not an ordinary place and time.

Years of tension, protests, terrorism, but also freedom, political militancy, dreams.
Bologna was the cultural and political center of Italy, a boiling pan always ready to explode.

Director Guido Chiesa talks about a complex era, that today seems far away, through stories.
Stories of policemen, of a thief who organizes a shot in a bank, of a lawyer who freely lives his romantic and sexual life.
Then the private stories of two losers proletarians who live in Bologna's suburbs.

​All of them are connected by the sound of Radio Alice, the first free radio that in the age of Spotify and custom playlists seems a remote and pure way of listening to music.
​
Another faded polaroid of Bologna, to watch and put between the memories not to forget.
Quo vadis, baby? (2005)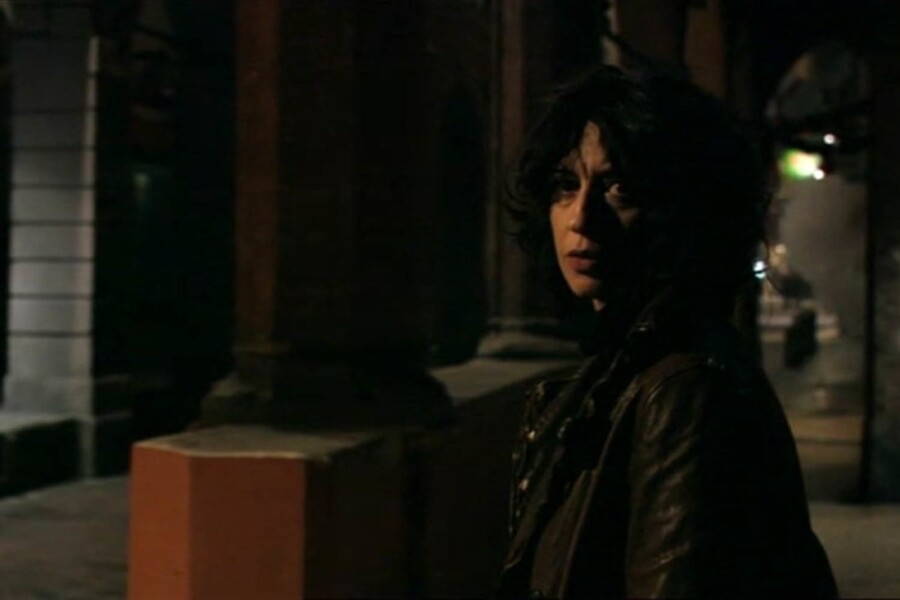 It rains a lot in the Bologna of Quo vadis, baby? .
Instead of following my suggestions about what to do in Bologna with the rain, Giorgia, a private detective with a passion for music, looks for a ghost. The ghost of her sister Ada disappeared 16 years before in a blurry suicide.
​
Inspired by a line of Marlon Brando in Ultimo tango a Parigi, Quo vadis, baby? is a noir movie by Gabriele Salvatores, set in a nocturnal and rainy Bologna.
The soundtrack is amazing, curated by the composer Ezio Bosso.
Gli amici del Bar Margherita (2009)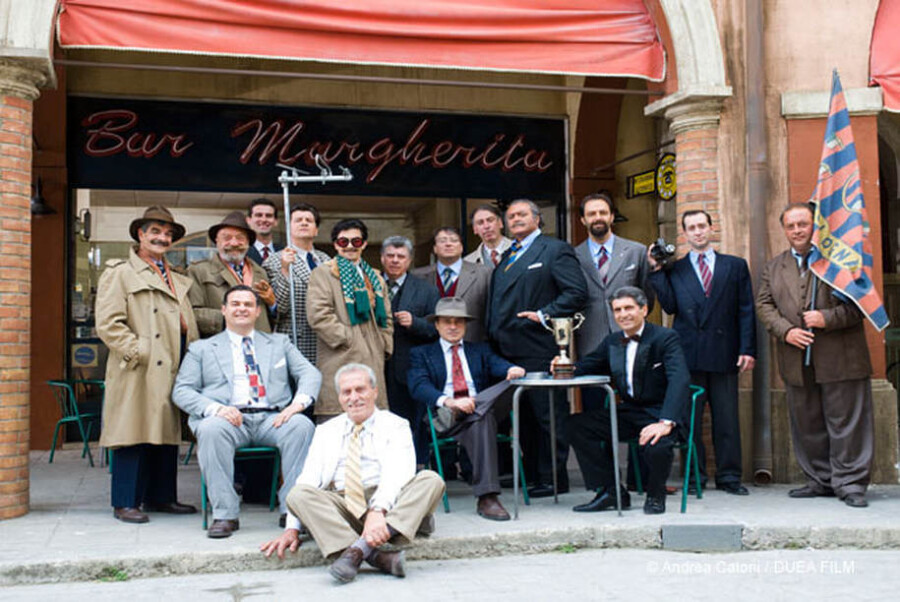 Italian bars were a lot more than a place for a coffee at the counter or free wi-fi.
Since the economic boom of the 1950s, bars had been a mythical place.
For many people, it was a second home, with its hierarchies, its relationships, alternative parents and brothers and unique characters.

This comedy directed by Pupi Avati describes life inside Bar Margherita in Via Saragozza through the eyes of Taddeo, a young kid.

Taddeo dreams of becoming part of the group of friends, older than him, who assiduously frequent the bar, which he has mythologized since childhood. Between cheats and jokes, gags and disillusions you can relive an old Bologna almost disappeared.

​Bar Margherita really exists in Via Saragozza but it's not where the movie was shot. If you'd like to visit a bar out of time Billi Bar is the place.
L'incredibile storia dell'isola delle rose (2020)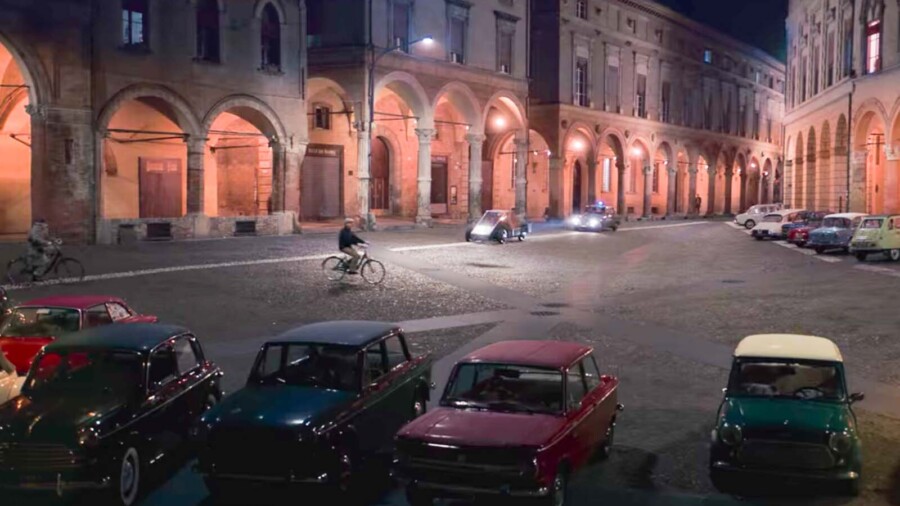 L'Isola delle Rose (Rose island) was a micro-nation built in the sixties, off the coast of Rimini, by the Bolognese engineer Giorgio Rosa.

Bologna appears at the beginning of the movie.
It's inside an osteria (actually Pappagallo restaurant), where Giorgio dreams of a new world.
The first meet with the rules happens in Piazza Santo Stefano, where the police stop his handmade car.

This nice comedy tells the story of a dreamer who thinks outside the box to create his utopistic world.

You can watch L'Isola delle Rose on Netflix.
Le Pupille (2022)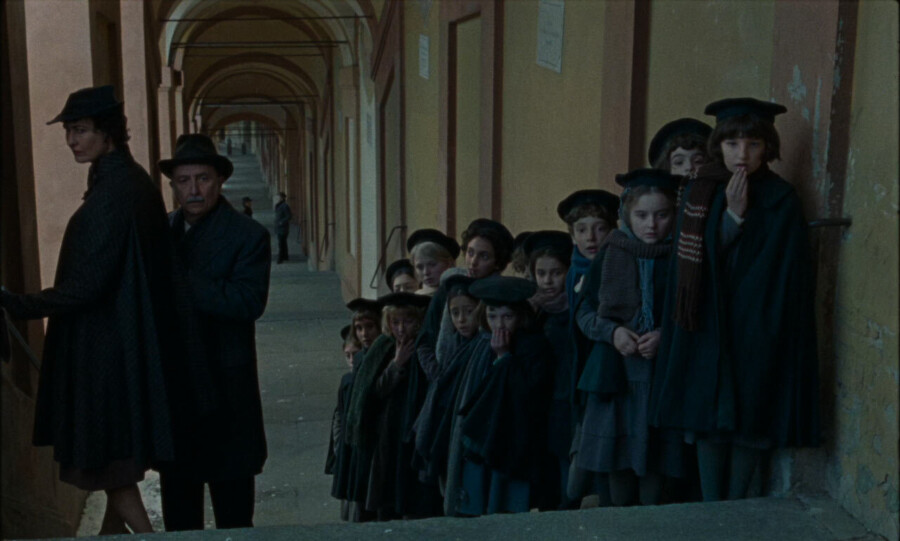 Only 37 minutes, enough to go to Hollywood.
Le pupille is a short movie by Alice Rohrwacher, produced by Oscar winner Alfonso Cuaròn, that got a nominee for the 2023 Oscar.
The director was looking for a Dickens-style orphanage and she found it in Via della Braina, just next to Scaccomatto agli Orti.

Then she needed a church and San Barbaziano appeared as the perfect fit.

Last location that you will recognize: the stunning portico of San Luca.

One funny note: Gianluca Farinelli, the head of Cineteca di Bologna appears in a cameo with his wife.
---
---