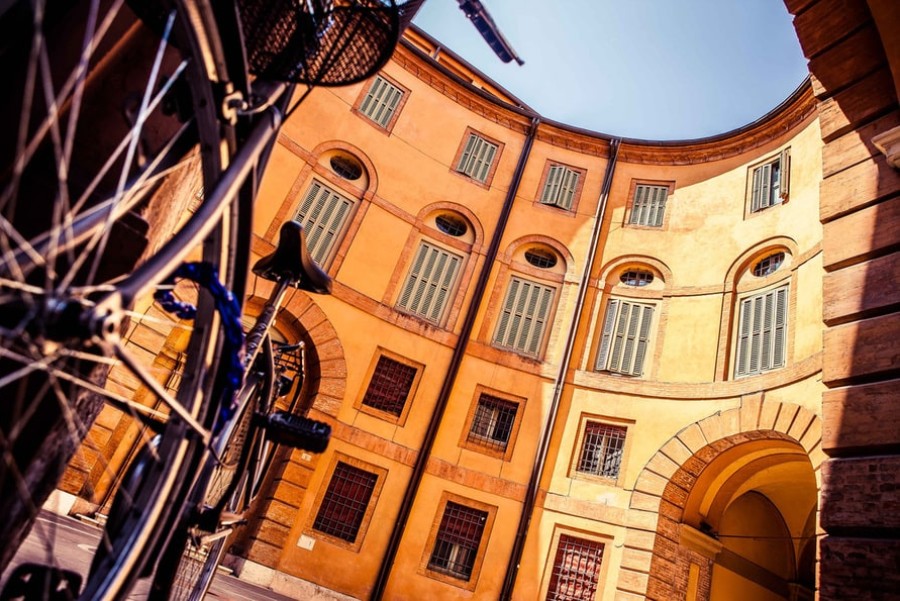 Bologna is also in a strategic position in Italy. So if you're looking for a day trip by car or train, in less than 1 hour you can be in many amazing cities of Emilia Romagna and not only.

These are my 5 favorite places to spend a day outside Bologna between art, culture and great food.
1. Modena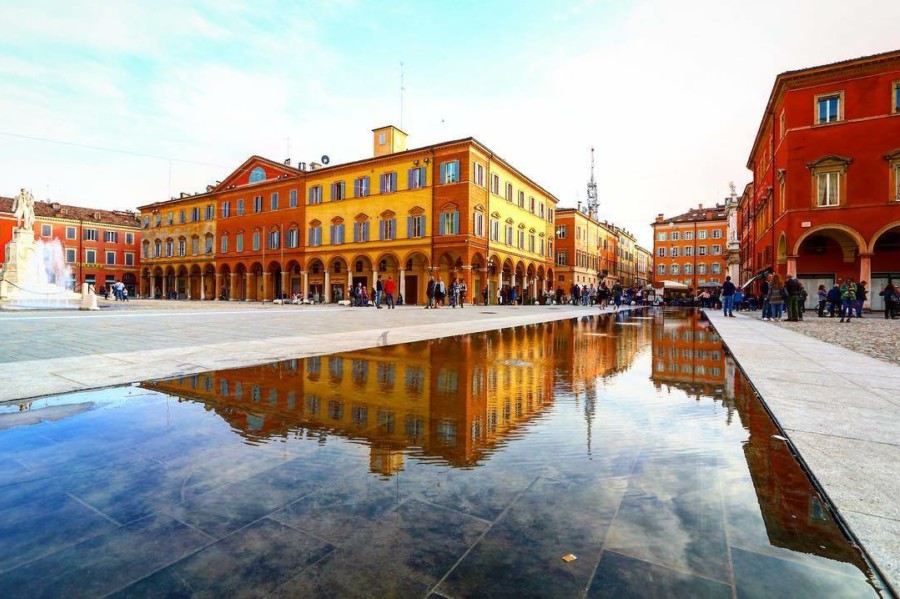 The city of Aceto Balsamico Tradizionale has a lot more to offer (even if is great to visit a real Acetaia) like the astonishing Modena Cathedral in Piazza Grande or Piazza dell'Accademia.
If like me, your passion is food, Mercato Albinelli is a landmark: lucky ones can find Massimo Bottura shopping between the fish stalls.
Don't miss the minimal Modena cemetery by Aldo Rossi, it's a masterpiece.
Crazy for cars?
At the Ferrari Museum you can see an impressive collection or even drive a real one in Maranello.

Last tip: look for Torta Barozzi, a tasty chocolate and coffee cake born in Vignola with a secret recipe.
Taste it with other hidden food of Modena on our Modena Food Tour.

Where to eat in Modena

Osteria Stallo del Pomodoro
Classic Modenese cuisine and some revisited dishes with local ingredients.
A lot of attention to celiac intolerance: they also make 3 kinds of gluten-free bread.
​
stallodelpomodoro.it
Largo Hannover, 63, 41100 Modena MO
Tel. 059214664
​Price 35€
2. Florence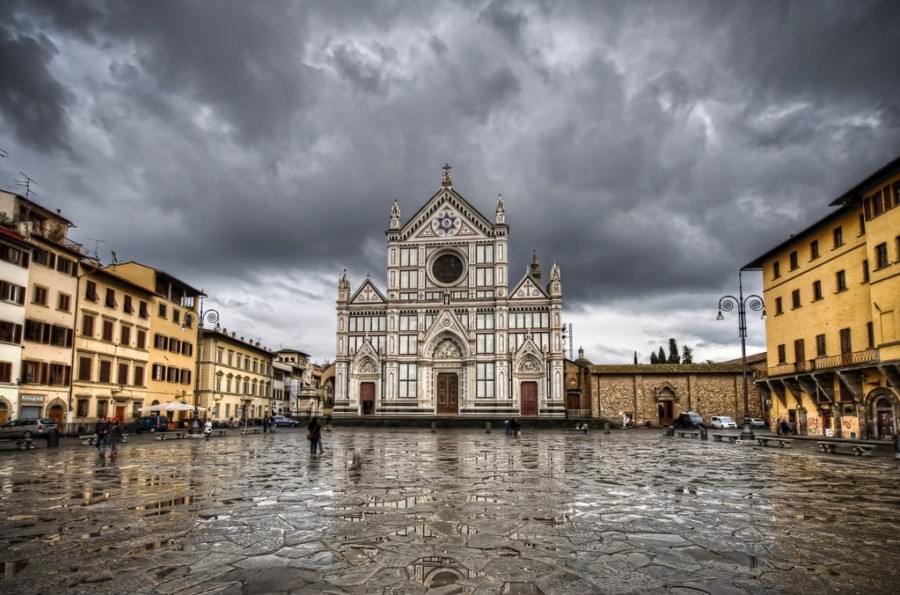 You all know Florence's landmarks: Uffizi, Duomo and David.
But if you have already been there, I suggest a different day trip inside a less touristic Florence.

Visit Mercato di Sant'Ambrogio, a real local market close to Santa Croce Basilica.
Stop for lunch at the most popular San Lorenzo indoor market to try lampredotto and buy some cantucci cookies at cantucciaio di San Lorenzo.

Then move outside the crowded streets and walk around Santo Spirito and Borgo San Frediano neighborhood.
It's an area full of students, small shops and nice restaurants, and if you come in spring I recommend to visit Boboli Gardens.

With high-speed train Florence is just 35min from Bologna, so consider sleeping in the cheaper and less touristic Bologna and just move there for a day.

To avoid the tourists' traps, read my complete guide to where to eat in Florence.

​Where to eat in Florence
Da Rocco
Inside Mercato Sant'Ambrogio you can meet Rocco, the crazy and funny owner of this small restaurant that will put a 2l bottle of red wine at your table when you sit.
Food is simple and not fancy, with the classic of Tuscany cuisines like chickpea soup and ribollita. You'll pay a lot less than expected, that's why you have to wait in the queue for a few minutes.

Mercato S. Ambrogio, Piazza Ghiberti, 50122 Firenze
Tel. 3398384555​
Price: 15€
3. Ferrara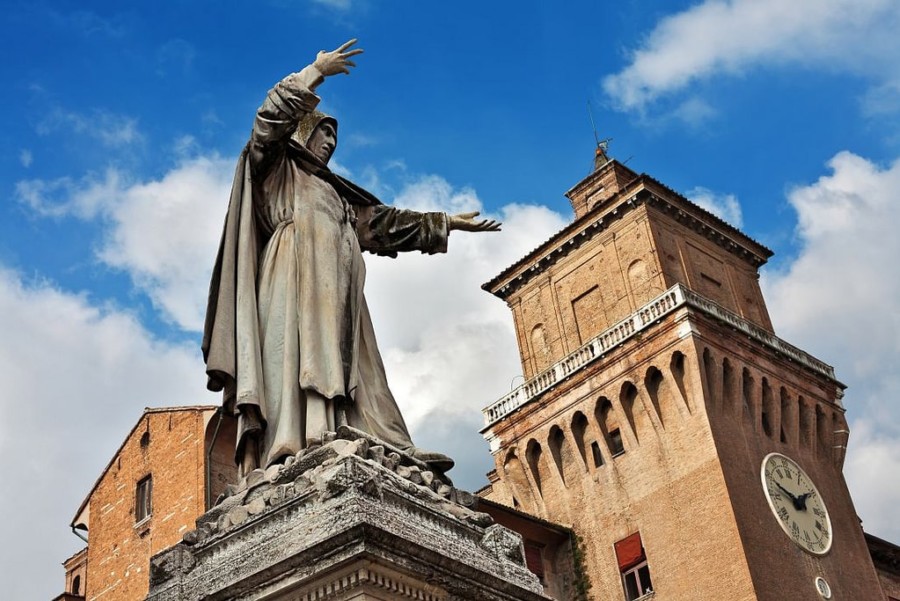 I'm deeply in love with Ferrara.
I'm bounded with this small city for many reasons. It was there in Piazza Castello where I've seen Radiohead for the first time and other tons of great gigs during Ferrara Sotto Le Stelle Festival that takes place every summer.

In Ferrara you have plenty of interesting things to see: Palazzo dei Diamanti, Castello Estense and San Giorgio Cathedral.
But it's the structure of the city, redesigned by Ercole I to enlarge and protect Ferrara from the enemies, that is astonishing in its perfect proportion.

​Since 1995 Ferrara is a UNESCO heritage and it's not difficult to understand why: rent a bike (Ferrara is one of the European cities of bike) and ride through tiny streets or on the city walls that fence the centre.
If you have a car, you can drive 30 minutes to visit Comacchio, a small village with canals famous for its eel tradition.
Where to eat in Ferrara
4. Ravenna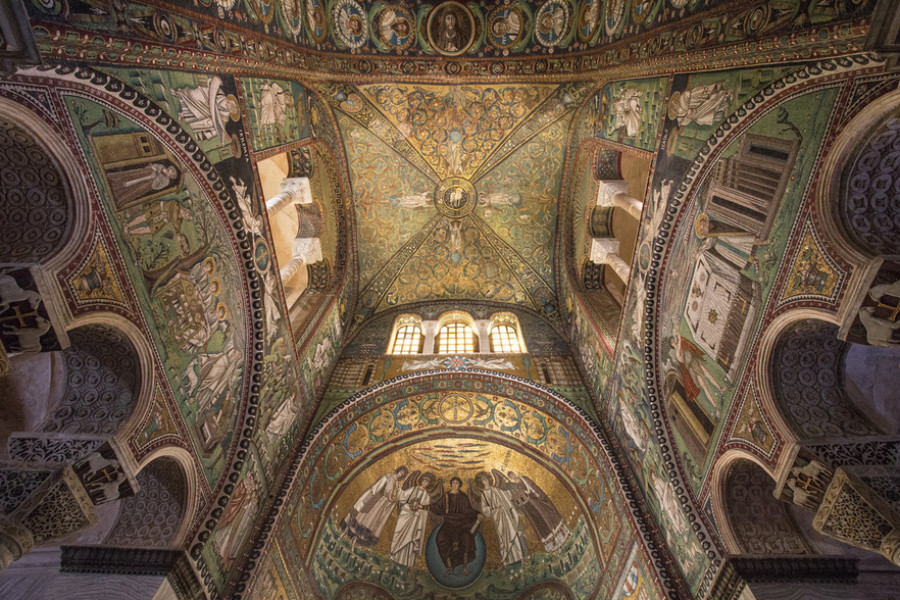 Close to the Adriatico sea, Ravenna is a city of art and fun.
Join our new Ravenna food and mosaic tour to never miss a detail of the stunning mosaics of San Vitale and Mausoleo di Galla Placidia.
And if you have a car consider going to Sant'Apollinare in Classe to complete your mosaic itinerary.

Can't you leave without a jump on the beach?
Don't expect the beautiful and clear sea of Sicilia or Puglia but summer nightlife is one of the most famous in Italy. And Ravenna's best restaurants have nothing to envy anyone out there.

​When you come back to Bologna don't forget to stop at Dozza, a hidden village full of street art and a nice middle age castle you can visit.
Where to eat in Ravenna
Osteria del tempo perso
In this restaurant full of jazz memorabilia you can have classics dishes like passatelli and some great variations like shrimps with pasta kataifi.

osteriadeltempoperso.it
Via Gamba, 12, 48121 Ravenna RA
Tel. 0544215393
Price 40€
5. Mantua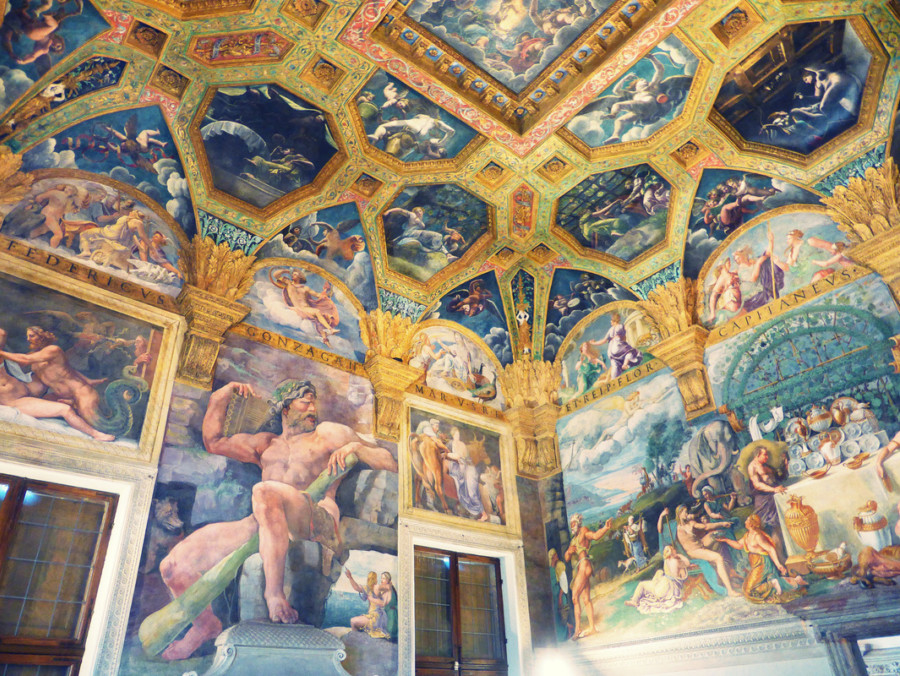 For children grown up in Emilia Romagna, Mantua is the most typical school day excursion.
In this small city of Lombardia, you can follow the steps of Gonzaga's Renaissance family and visit astonishing palaces like Palazzo Te: a villa designed and painted by Giulio Romano for the idleness and leisure of Federico II.
I bet that entering Sala dei Giganti will leave you speechless.

Mantua's city centre, a UNESCO Heritage site, is a gem.

Take the time to visit Sant'Andrea Cathedral, Bibiena theatre and the most popular Camera degli Sposi painted by Mantegna inside San Giorgio's castle.

​One last tip: while you come back, stop on Mincio river shores to take a few photos of Mantua's skyline during sunset. ​
Where to eat in Mantua
Due cavallini
An old osteria close to the river harbour that started 50 years to serve food and wine to docker and workmen.
It hasn't changed much and there you can find real traditional dishes like tortelli with pumpkin or maccheroni with stew.
​Generous portions and Lambrusco wine for a place out of time.

trattoriaduecavallinimantova.it
Via Salnitro, 5, 46100 Mantova
Tel. 0376 322084
Price 30€

6. Parma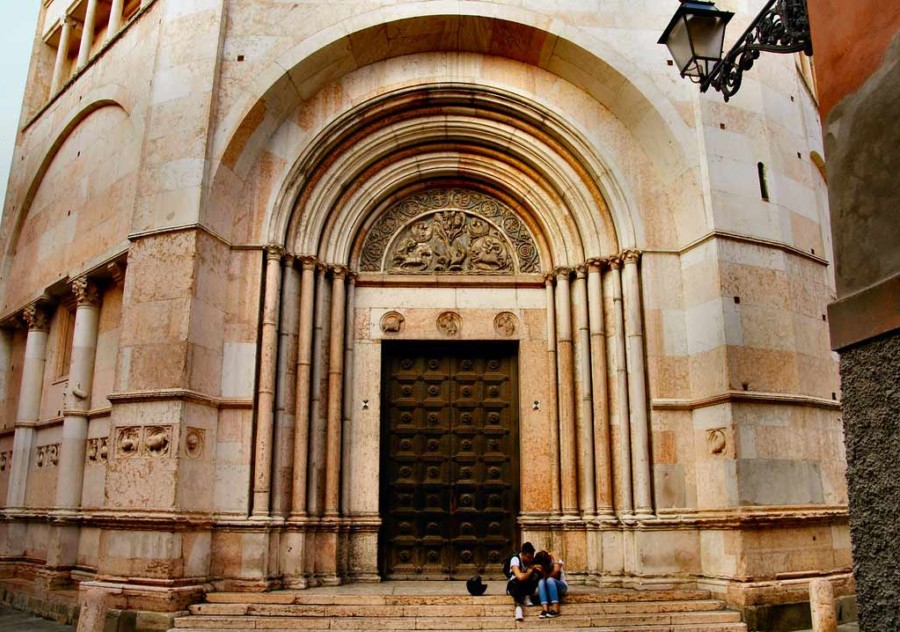 Only 1 hour by train from Bologna, visit Parma for its food and charm.
Start your visit from the Cathedral and its Baptistery, landmarks not to miss. But don't forget to cross the river to walk around Oltretorrente neighborhood.
There are many reasons to visit Parma and theatres are one of them: enter the wood-made theatre inside La Pilotta complex and book your seat inside the Regio to watch an opera in the city of Giuseppe Verdi.

Where to eat in Parma
Osteria Virgilio
Looking for Parmigiano and culatello? You're in the right place.
In the heart of Oltretorrente Virgilio offers a home cuisine since 2003.
Start with anolini in brodo, then follow Virgilio suggestions and you won't be disappointed.
If you want more, take a look at my best restaurants in Parma.
[Photos: Caspar Diederik, Alessandro Grussu,Fr Lawrence Lew, Alessandro Bonvini, Augusto Mia Battaglia, Eric Pascolo]
---
---