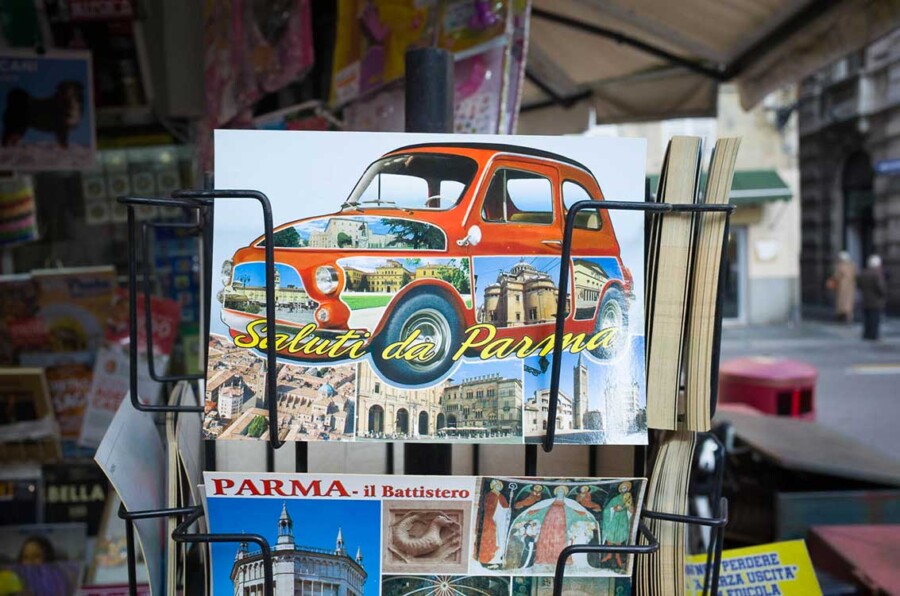 I'm sure you already know Parma. You met it in the unique taste of Parmigiano Reggiano cheese or in the sweetness of culatello and Parma ham.

But food, and our new Parma food tour that celebrates it, isn't the only masterpiece there.
​
​Here are some reasons why you should put Parma in your travel bucket list.
1. Watch an Opera where the Opera was born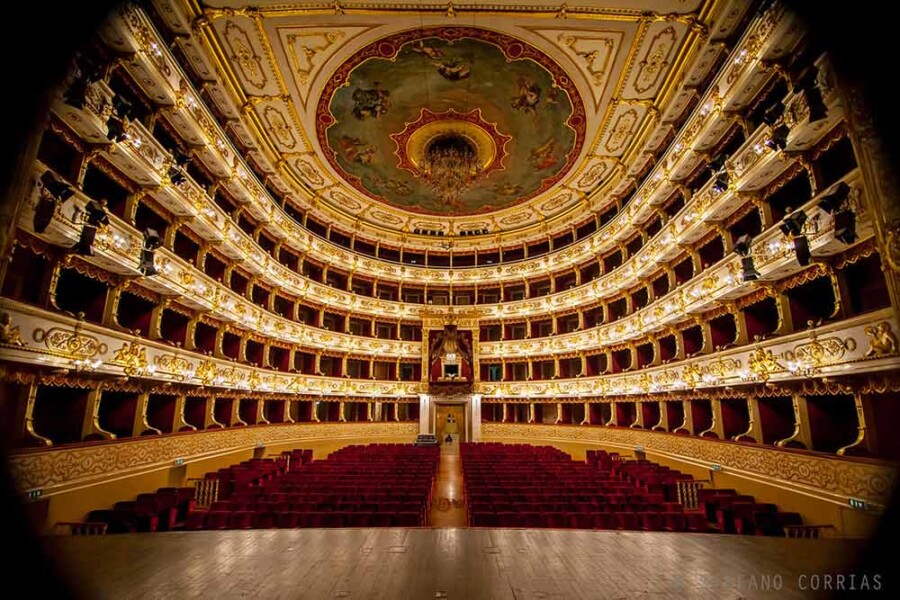 Chubby men, dressed up in costumes, singing to each other instead of talking. It can look weird, I know.
But if it takes place in a theatre and the music is by Giuseppe Verdi, it becomes Aida, Nabucco or Rigoletto and the tickets get sold out in 20 minutes.

It happens every year at Teatro Regio, an XVIII-century theatre with a breathtaking painted curtain.

If you visit Parma in October don't miss Festival Verdi: days of concerts, music and celebrations in different theatres around the area.

Why all this love for Giuseppe Verdi?

​The grumpy composer was born and lived here in the countryside. It appears that he never wanted to leave Parma without a culatello in the suitcase, put next to the sheet music.

Info
Teatro Regio
Strada Giuseppe Garibaldi 16/A, 43121 Parma
Tel. +39 0521 203999
www.teatroregioparma.it

​Teatro Regio can be visited all year with guided tours, also the backstage.
2. See the Renaissance dome fresco called "a broth of frog legs"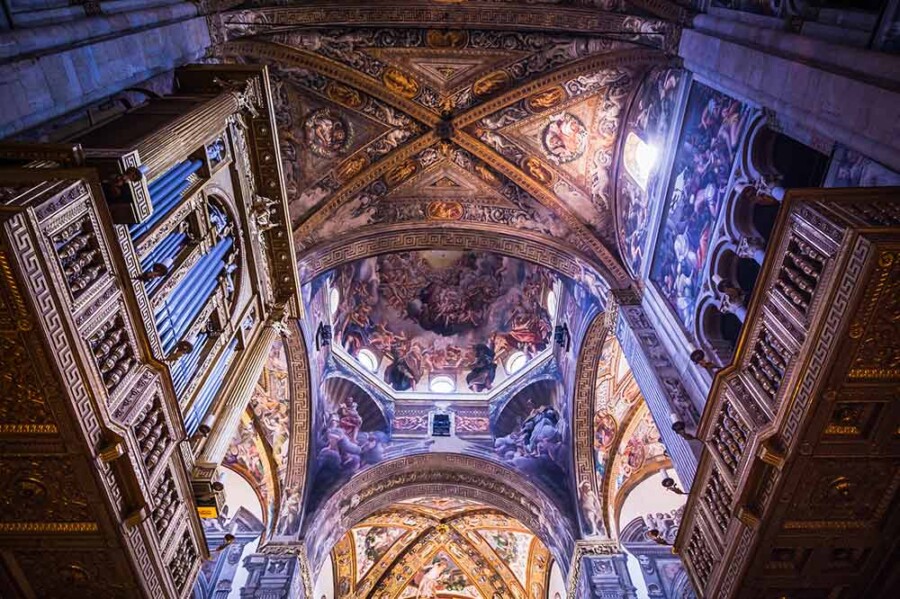 When in 1522 the painter Correggio received the commission for the big Cathedral's dome, he felt truly honoured.
It was the greatest undertaking he could ever go into, and he tried hard to do his best.
He created a crowd of angels climbing on the clouds, seen from beneath, all intertwined and dizzying.

But Parma citizens knew much more about food than art techniques. They couldn't help to see just a tremendous, golden, swirling 'broth of frog legs'.

​Correggio never received another commission for a fresco after that, but the dome is still amazing.

Info
Cathedral of Santa Maria Assunta
Piazza Duomo, 7, 43121, Parma
Tel: +39 0521 208699
www.piazzaduomoparma.com
3. Count the animals on the Baptistery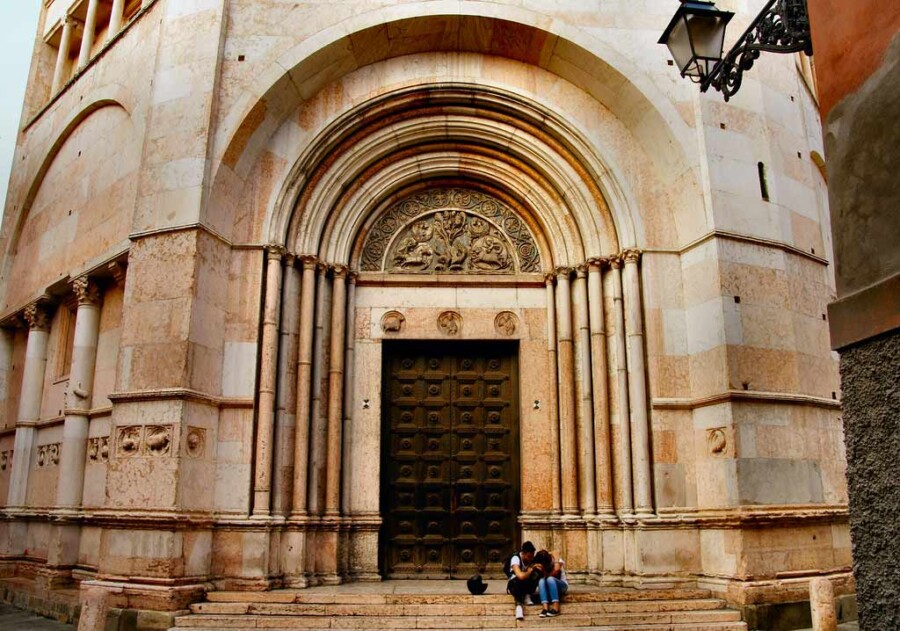 Since I was a kid, I always loved animals.
At first, like plastic tyrannosaurus to play with, and then, you know, in the shape of salame.
So I feel kind of stepping back in time when I turn around the Baptistery and look at the 75 different sculpted animals of zooforo series.

Like the whole building, they were designed by Benedetto Antelami, one of the first that dared to call himself an artist. Before him, only talented anonymous bricklayers.

A monkey, a deer, a camel, a war elephant, a duck, a bull, a peacock, a hawk, a wolf and an eagle, but also two harpies, a centaur, a griffin and a mermaid.

​You could spend all day looking at them or check my list of best restaurants in Parma to keep discussing them with a glass of lambrusco.

Info
Baptistery of San Giovanni Battista
Piazza Duomo, 43121, Parma
Tel: +39 0521 208699
www.piazzaduomoparma.com
4. Visit the magnificent and unfinished Pilotta Palace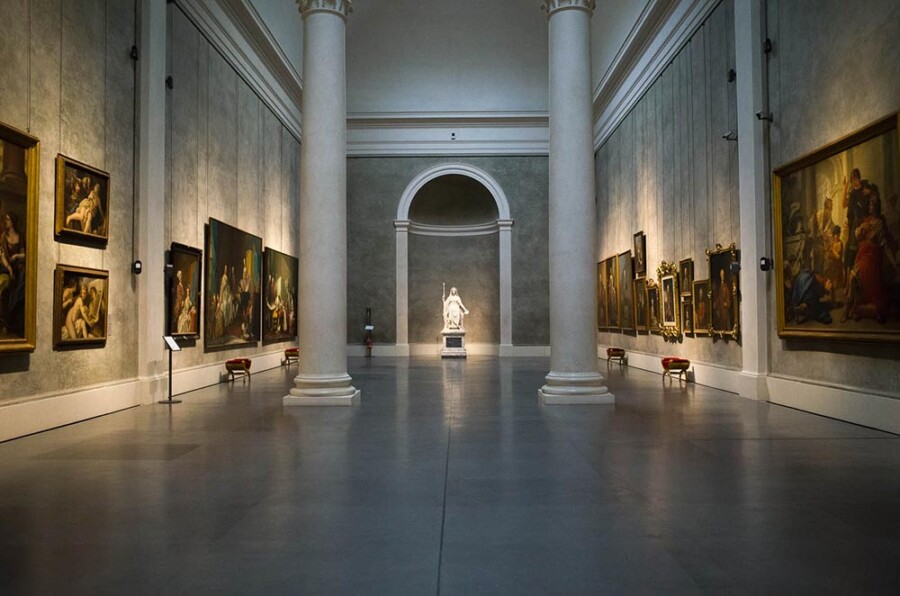 Unfinished doesn't always mean unpleasant. We know much about it in Bologna, where the biggest church, in the biggest square, still lays uncompleted.

Something similar happened in Parma with Palazzo della Pilotta.

It's a huge building, a town in the town, that changed its shape lots of times during the centuries. It takes its name from the Spanish game of pelota and hosts three museums, a high school, a library and a theatre.
As well as an unexpected dreamy drawing by Leonardo da Vinci, called La Scapigliata.

But the biggest surprise waits for you on the first floor.

There you find Teatro Farnese: a massive arms deposit turned into an 87 meters long baroque theatre all covered in wood.
Lucky were the ones who saw a play inside this astonishing structure. In fact, Teatro Farnese was used only 9 times in almost 300 years.

Info
Palazzo della Pilotta
Piazza della Pilotta, 3, 43121 Parma
Tel +39 0521 233309
www.pilotta.beniculturali.it
5. Visit the museum that Steve Jobs would have adored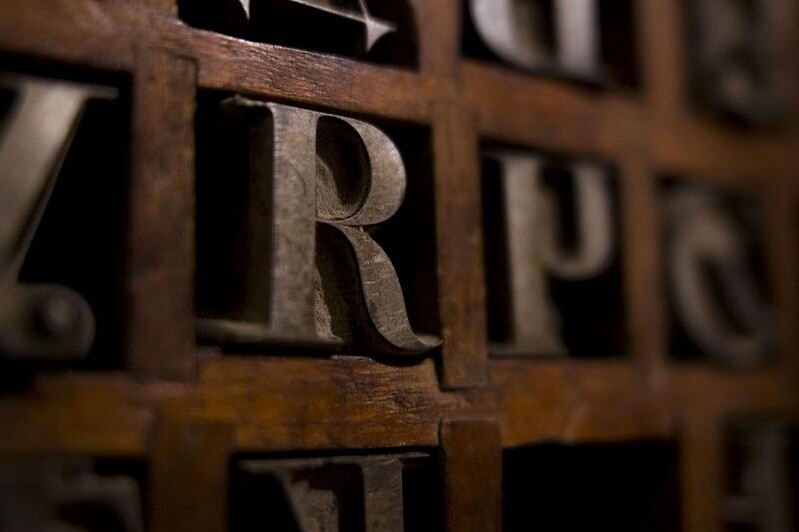 After a class in calligraphy during college, Steve Jobs upgraded his computers with different typographies, to make the technology a little bit closer to human creativity.

That's one of the reasons for Macintosh's big success. And it's also why I think he would have loved to visit Museo Bodoniano.

The museum is all about the work of Giambattista Bodoni and it's one of the best museums to visit in Emilia Romagna.
Bodoni was an elegant typographer that made Parma the capital of printing in the late XVIII century.

Just another old dusty bookmaker?
​Not at all. Bodoni's font is still used in logos of Vogue, Giorgio Armani, Valentino, Mamma Mia! and even Nirvana.

Info
Museo Bodoniano - Biblioteca Palatina
Strada alla Pilotta, 3, 43100 Parma
Tel +39 0521 220411
www.museobodoniano.it
6. Take a relaxed walk in Oltretorrente, the new Trastevere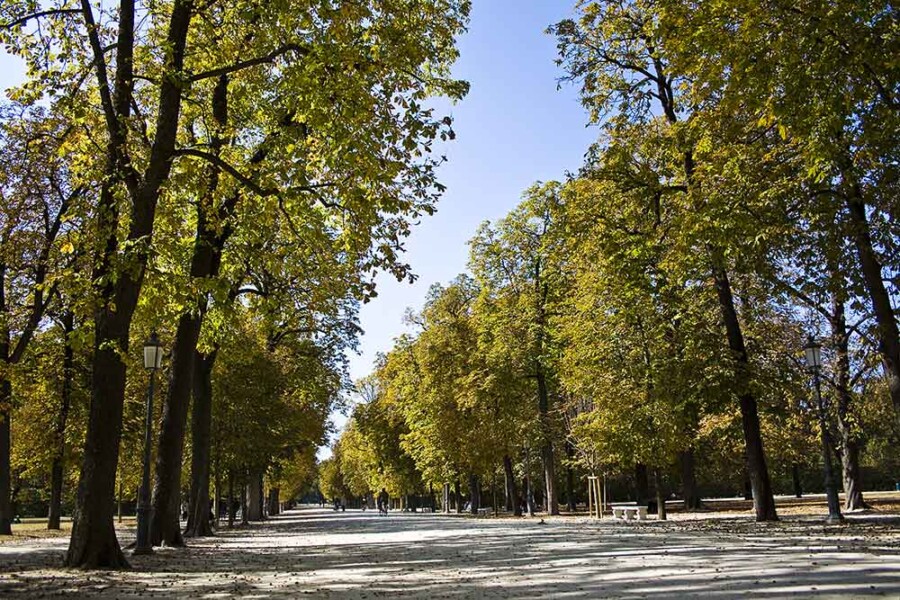 Looking for the coolest neighbourhood?
Go on the other side of the river.
It applies to Paris' "rive gauche", Florence's "Oltrarno" and Rome's "Trastevere". And Parma is no exception.

​It's called Oltretorrente, literally beyond the torrent, and there's no room for fancy restaurants. Just bookshops, farmers' markets, osterias, great food and the atmosphere of a small village.

My favourite place to go?
Parco Ducale to rest, or even have a picnic, under the shadow of a secular tree.


[photos: Stefano Corrias, Adrian Scottow, Atsje Bosma-Prins​]
---
---