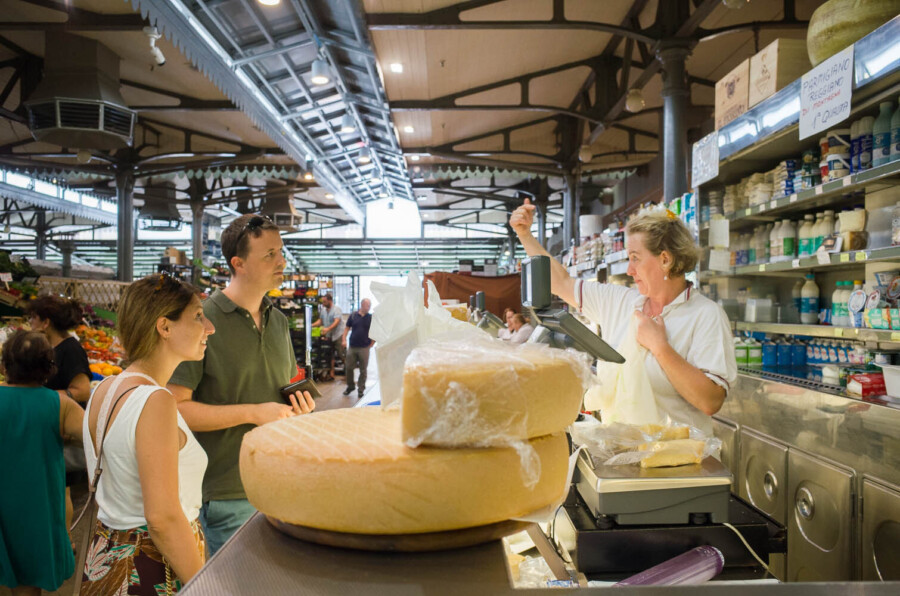 A day in Modena is not much time so wear your comfy ones, I'll make you walk.

The good news is that Modena city centre is quite small but the things to do in a day are plenty.
Check out my food itinerary to get the best from your day in Modena.
Mercato Albinelli: the food market you'll always dream of
If you love food your main reason for a day trip to Modena has to be Mercato Albinelli.
For the writer, one of the best food markets in Italy and not only.

A liberty-style structure with authentic family-owned food stalls where you can buy aged Parmigiano Reggiano, the real Balsamic Vinegar, take-away tortellini and a lot more.

Beware the market is only open in the morning, and closed on Sundays and holidays.

I was there with Phil Rosenthal on Somebody feed Phil episode in Modena, take a look at what happened behind the scenes to get the feeling of the market.
Lunch in Modena: it's never a problem
I guess you already know Osteria Francescana, probably the most famous Italian restaurant in the world.

Bad news: you need to fight for a reservation and your wallet should be full.
Good news: I give you alternatives

Trattoria Aldina for example.
Just in front of the entrance of Albinelli market. Rise a few steps and: boom. Lasagne on the way or tortelloni vecchia Modena. With Lambrusco, please.
For a more casual lunch, Bar Schiavoni makes the best sandwiches of Modena. The wait could be long, but where else can you can panino with cotechino?
My favorite restaurant is actually a few steps from it. It's called Ristretto Vicolo Coccapani. Fantastic traditional cuisine, great wines and in summer you can eat outside with a with on Ghirlandina tower.
Oh speaking of that I was almost forgetting!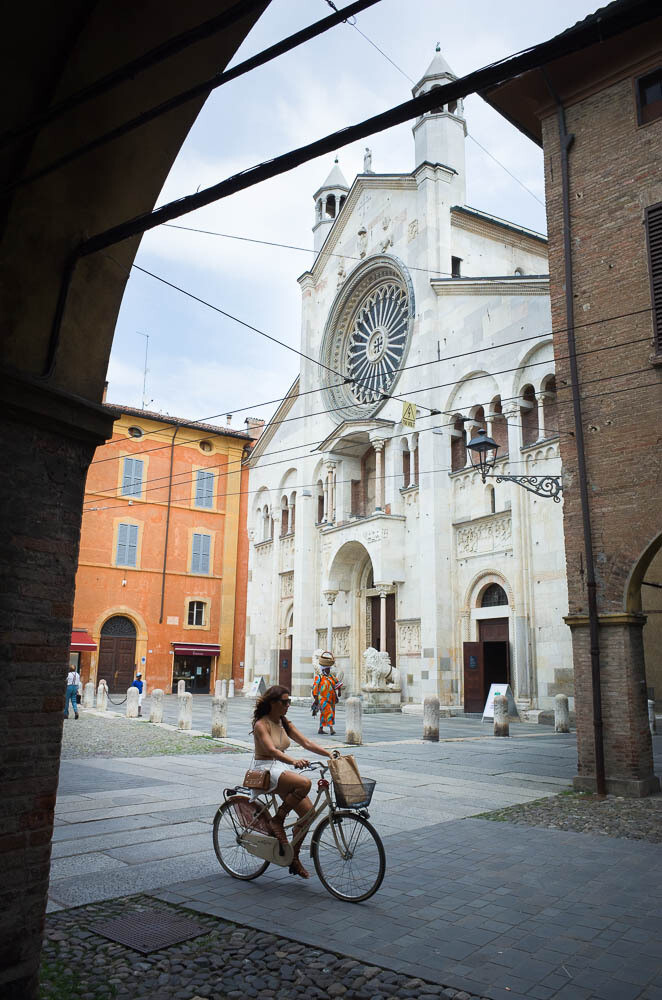 Relax in the afternoon: Cathedral with coffee
Time to walk off your intense food morning.
A one-day itinerary in Modena can't be complete without admiring its UNESCO heritage Cathedral.

Words won't tell its beauty, so shut up Andrea and go get a coffee.
I usually go to Caffè Dell'Orologio, a few steps from it.

Or if I want a really good one I walk to Menomoka, the house of specialty coffee in Modena.

Time's running out: get the best you can of Modena
Time's running and there's still a lot to do.

Are you a family with kids?

Biblioteca Delfini is Modena's best public library. Go there to chill with books and sit next to the University students.
Or relax at Parco Amendola, designed by local architect Cesare Leonardi. An oasis of peace.

Passione about fast cars?

Museo Ferrari is your place, close to Modena's train station.
Young couple in love with design and art?

I'd visit an underrated and incomplete masterpiece of Italian design: Aldo Rossi's Cemetery. You need a taxi or a 20 minutes walk, but on the way, you can also check a street artwork by BLU. Your Instagram's profile will thank me.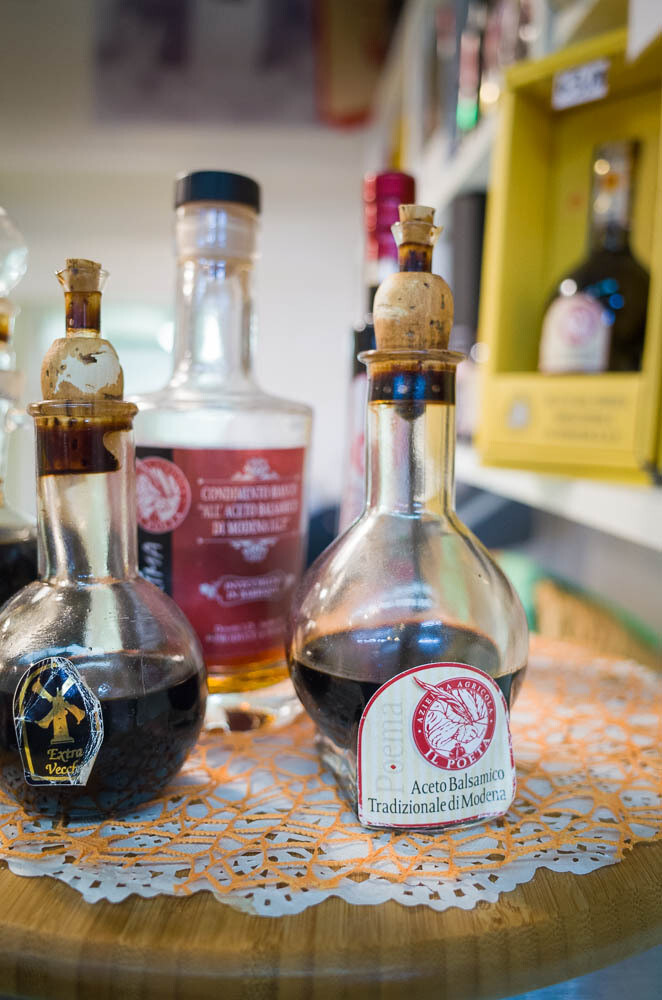 Sun is going down: say goodbye with sweetness
The sunset over the Ghirlandina and Google Calendar are telling you it's time to jump on a train.
Too bad because I could give you so many more things to do.

A Balsamic tasting to learn all about Modena's most precious food.
A visit to an old leather craftsman shop for a special gift.
A lambrusco spritz aperitivo in Piazza della Pomposa.
But at least do one thing for me.
Get gelato at Bloom to say goodbye to Modena with sweetness.
Do you want to save time and efforts?
So, I've shared my ideal itinerary for a food day in Modena.
But when time is running, it's better to get shortcuts.

Join our food tour in Modena that includes a deep visit to Mercato Albinelli, Balsamic tasting, Parmigiano and local cheese, tigelle, desserts and most of all: A LOT OF FUN.
---
---