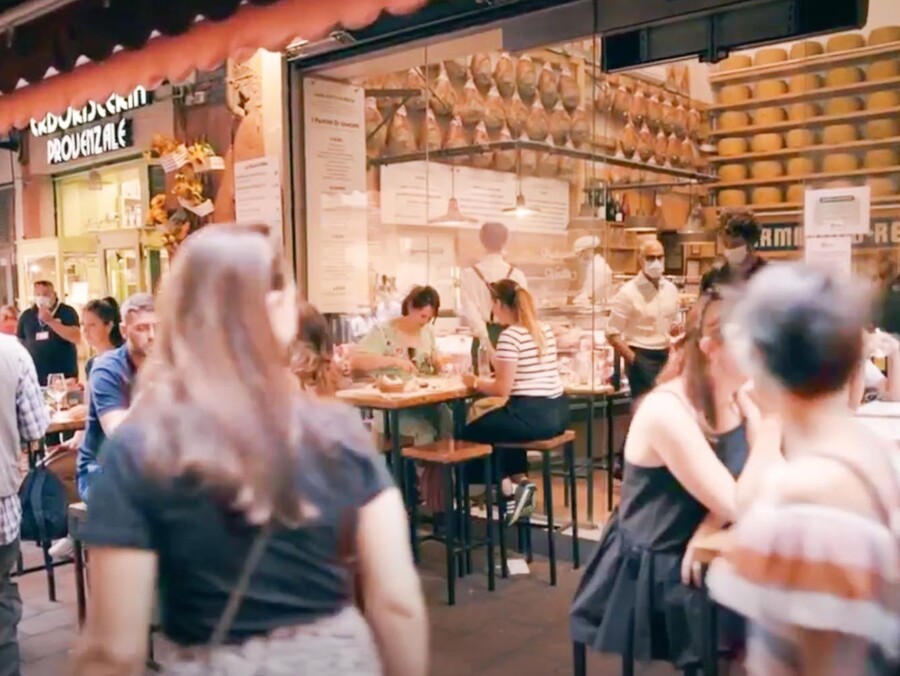 In this episode of Stanley Tucci: Searching for Italy, the American actor wonders from Bologna to Modena, from Parma to Rimini looking for the best food of our land.
Mortadella, balsamic vinegar, prosciutto di Parma and more in a short doc that is also a snapshot of visiting Italy during the 2020 pandemic.
In the house of Parmigiano Reggiano with Massimo Bottura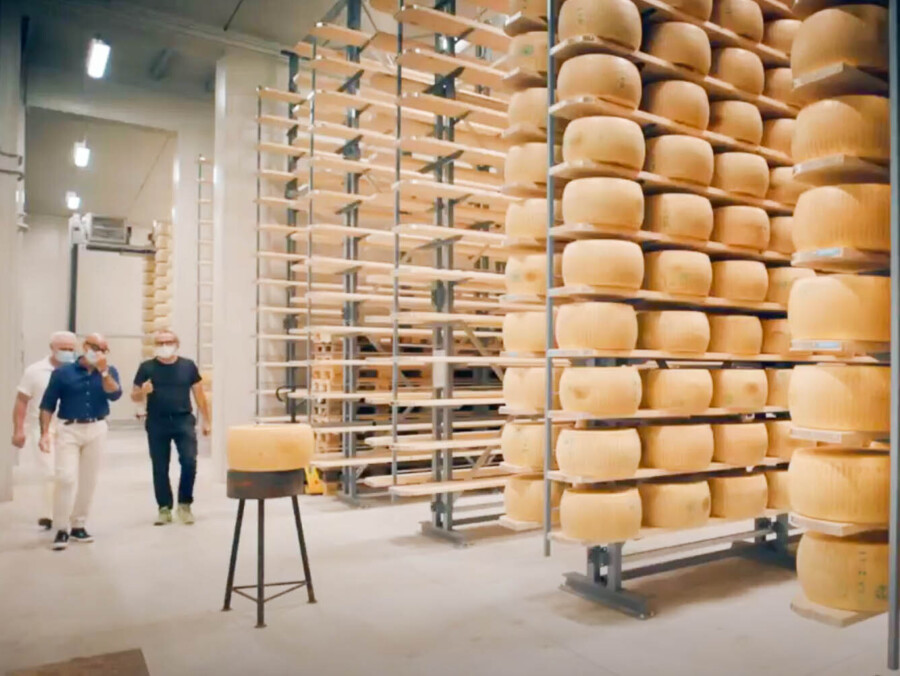 Tucci's first stop is at Caseificio Rosola: a Parmigiano Reggiano cheese factory on the Apennines mountains.
His Virgilio in this heaven of flavor is
Massimo Bottura of Osteria Francescana
.
Stanley learns about the Modenese white cow and the different
aging of Parmigiano Reggiano
.
He even tries
tosone
, the fresh and soft part of the cheese (in Bologna it's always in the menu of Trattoria di Via Serra) and
fresh ricotta
.
Want to try all these amazing cheese (and learn how to choose them and which to buy)? I guess our
food tour in Modena
would be a good option.
Info
Caseificio Rosola
Via Rosola, 1083, 41059 Verucchia (MO)
Tel. +39 059 987115
caseificiorosola.it
Sardines for lunch in Bologna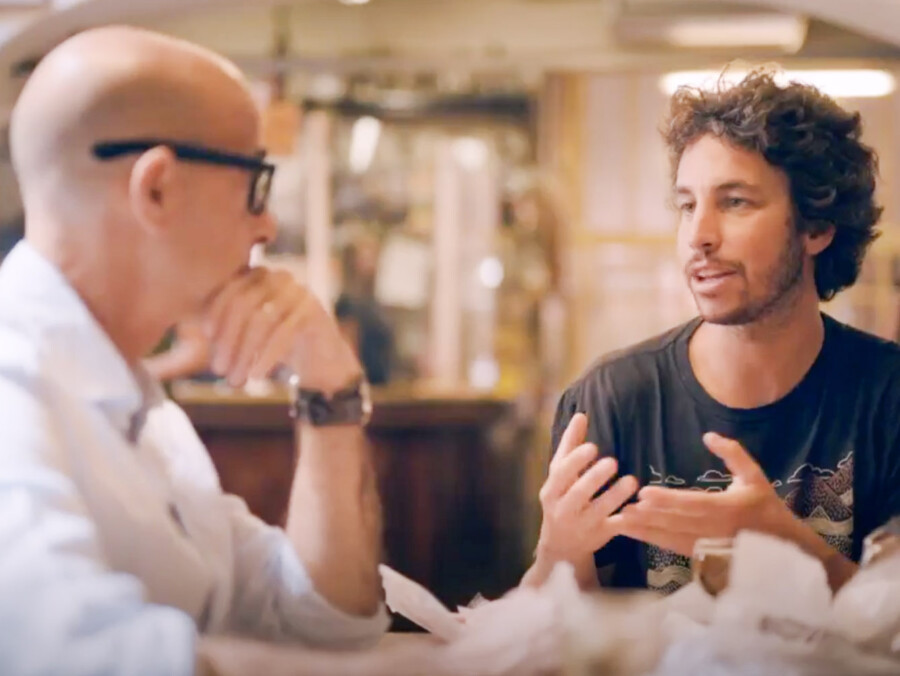 During his food tour of Emilia Romagna, Stanley makes a short stop in Bologna.

He wanders around Quadrilatero food market and meets Mattia Sartori, the leader of the Sardines Movement.

Together they buy mortadella and spend their pic-nic at Osteria del Sole.

They make a sort of speedy version of our Classic Bologna food tour. Even if we'd never mention pistachio or baloney in the same sentence with mortadella.

Info
Osteria del Sole
Vicolo dei ranocchi 1, 40124 Bologna
Tel. +39 347 968 0171
www.osteriadelsole.it

A drop of balsamic in Modena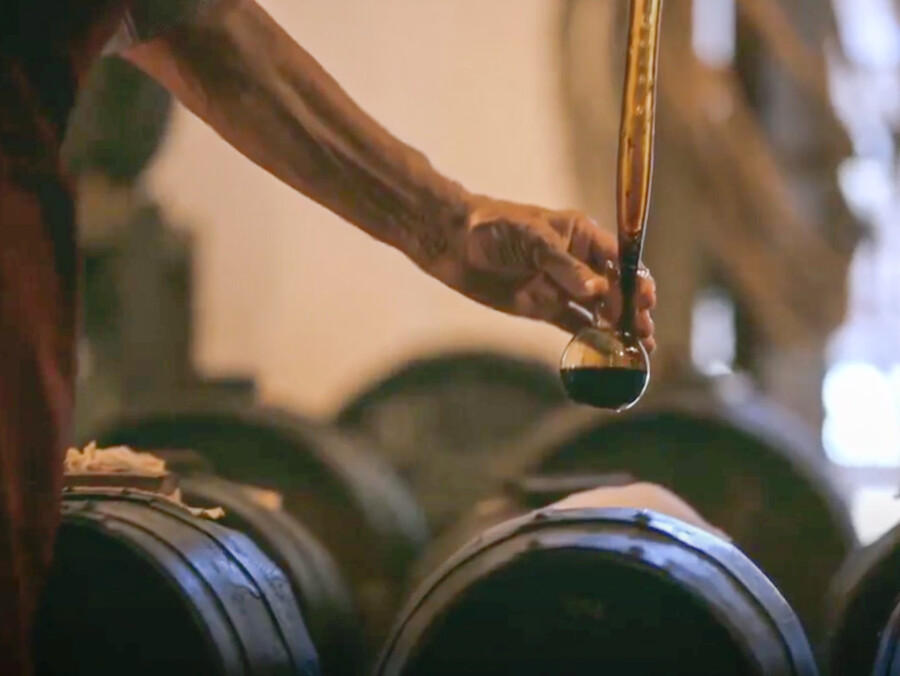 Back in Modena for another masterpiece of our land.
Tucci visits Acetaia Giusti, one of the oldest and largest companies producing balsamic vinegar of Modena.
There he gets an introduction to balsamic, a centuries-old food that could improve your dishes if you know well how to choose it and how to properly use it.
One quick suggestion?
Never warm it, only use it raw at the end of your preparation.
Info
Acetaia Giusti
Str. delle Quattro Ville, 52, 41123 Modena
Tel. +39 059 840135
giusti.it
Searching for real Prosciutto in Parma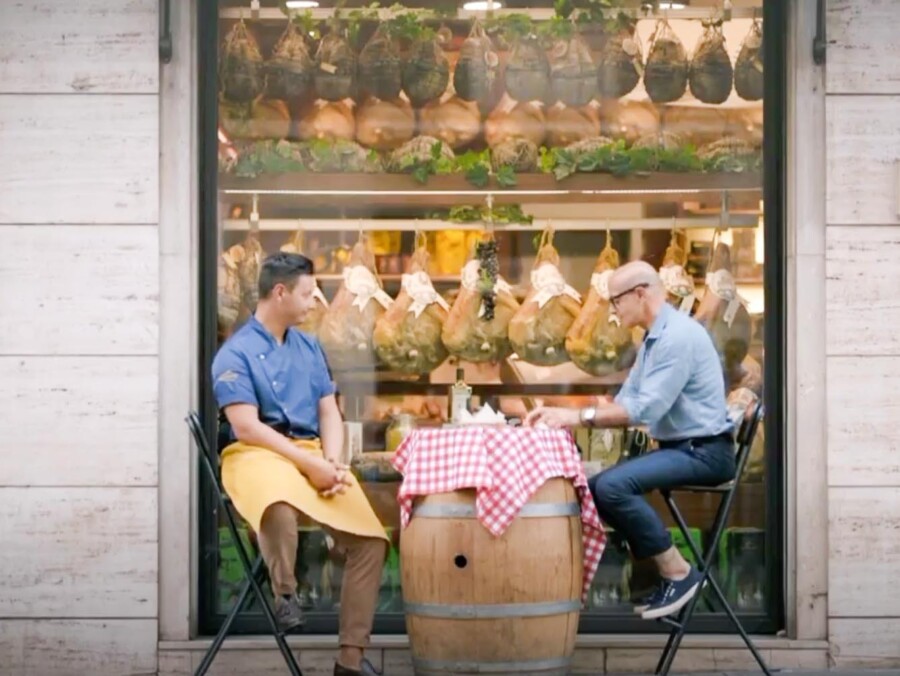 In his intense journey around the region, Tucci makes a stop in another food capital: Parma.
There he messe jounalist Alessia Cerantola to dig out one of the many frauds of Prosciutto di Parma. It's not the first and it won't be the last attempt to imitate and fake Italian food.
Stanley meets Nicola of Salumeria Garibaldi to taste the difference himself.
For sure in all the best restaurants in Parma you can taste real prosciutto, I promise.
Info
Salumeria Garibaldi
Str. G. Garibaldi, 42, 43121 Parma
Tel. +39 0521 235606
The ragù of Pellegrino Artusi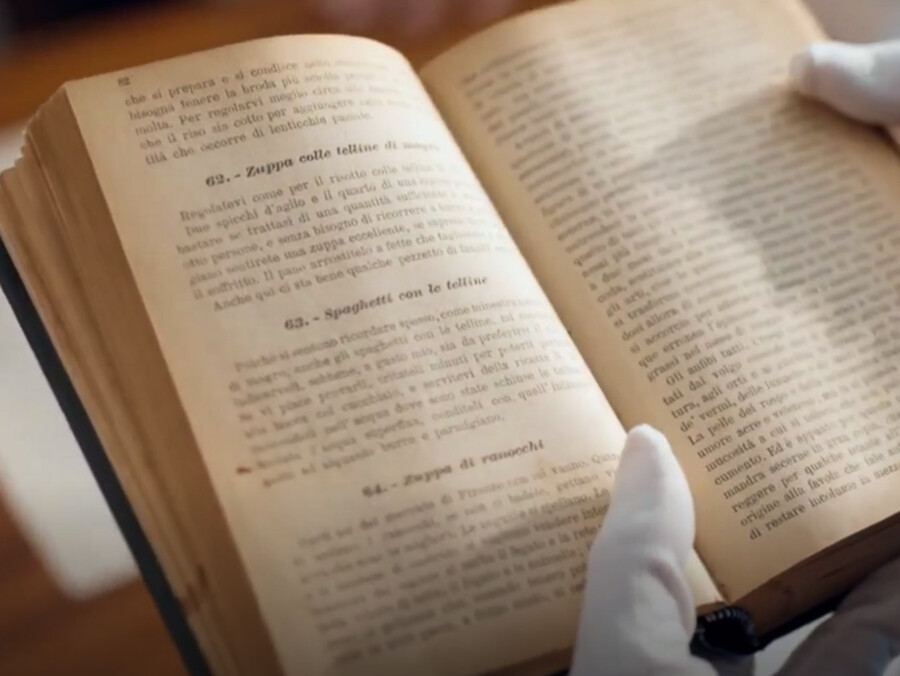 In Forlimpopoli Stanley discovers the Bible of Emilia Romagna's cuisine: Pellegrino Artusi's cookbook.
At Casa Artusi you can learn all about it and even dine original recipes from the book at the restaurant.
Stanley chooses to see how ragù is made at home by a local. The recipe is not exactly the official one, but it's important to serve it with tagliatelle.
Info
Casa Artusi
Via Andrea Costa, 31, 47034 Forlimpopoli
Tel. +39 0543 748049
casartusi.it
Amarcord of pasta in Rimini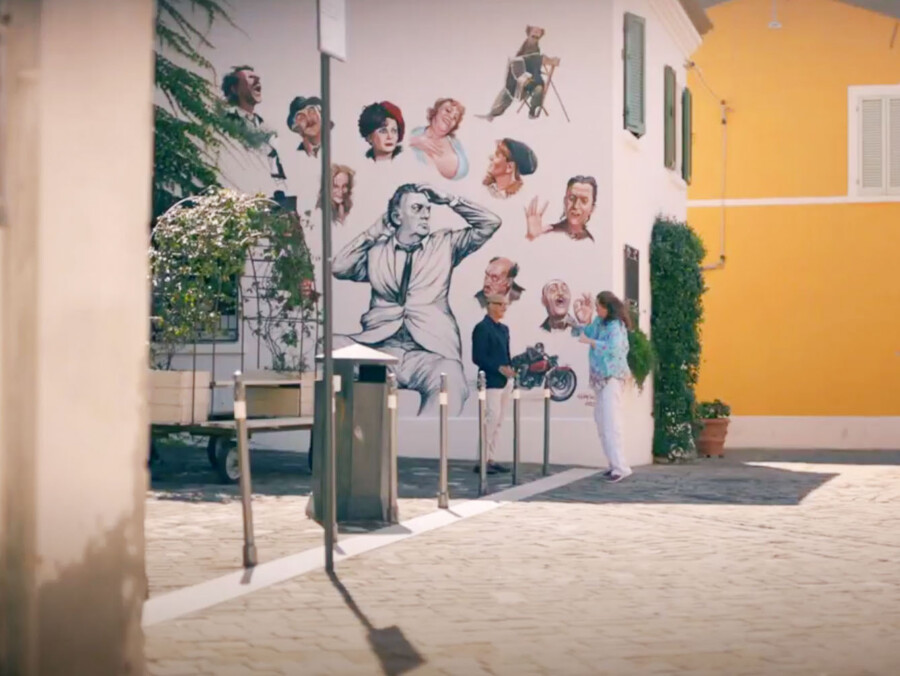 The last stop of the tour is in Rimini with Francesca Fellini, the art director's niece.
In the cosy location of Piazza Teatini, just near Rimini's Duomo, Stanley and Francesca sit Osteria Io e Simone.

"Life is a combination of magic and pasta", Fellini used to say.
And you can tell it by tasting cappelletti in brodo (Romagna's version of tortelloni), and strozzapreti, literally priest's chockers.

Here you can check a suggested itinerary about Fellini in Rimini.
Info

Osteria Io e Simone
Piazzetta Teatini, 3, 47921 Rimini
Tel. +39 0541 709742

How to watch Stanley Tucci Searching for Italy episode in Bologna
Stanley Tucci Searching for Italy in Bologna is season 1 episode 3.
It was produced and aired on CNN in March 2021.
You can watch it now on Youtube TV tv.youtube.com
Follow Stanley's steps in Bologna
---
---