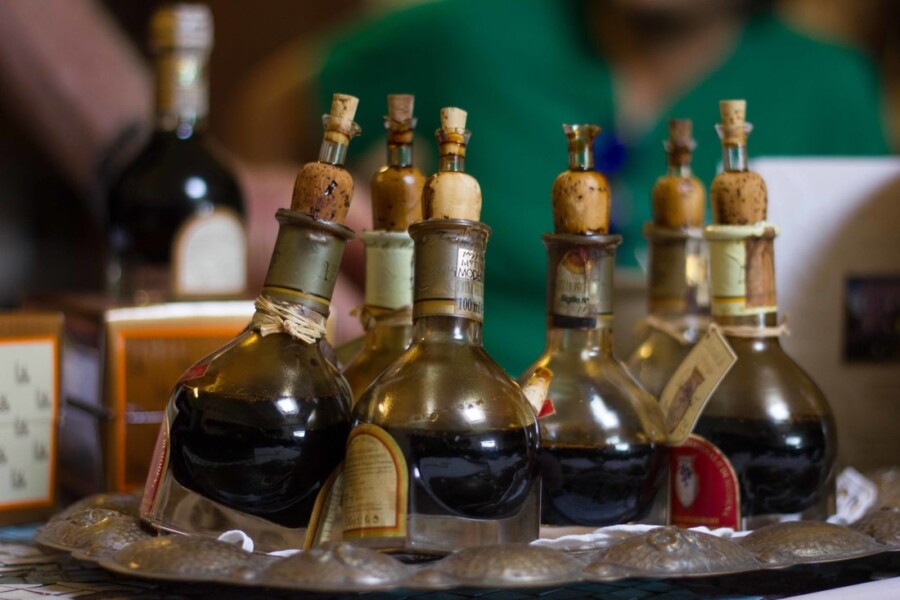 Balsamic Vinegar Tradizionale of Modena is without a doubt one of the Italian most famous and fine products.
Its production follows some very strict steps and rules and gives him the name of
black gold
.
I speak a lot about it during my
food tours in Bologna
as a lot of people like to bring it home as a foodie souvenir.
But, as many awarded Italian foods, you need to know what you're buying not to be fooled by the lots of different bottles with different names that you can find in almost all the shops.
​
But let's start from the beginning.
How Balsamic Vinegar of Modena is made
The production of Balsamic Vinegar Tradizionale of Modena must follow very strict rules.

The grape needs to grow only in the Province of Modena: it's red and white grapes like Lambrusco and Trebbiano.
The result of the grape harvest is cooked for a few hours and then, when it's reduced to half its volume, it's put inside the so-called "mother", an oak barrel of 60L.

Then every year in winter a small quantity of Balsamic is handly transferred into a set of wood-made barrels (usually 5-6) of different sizes and woods like cherry tree or juniper, depending on the flavour you'd like to give to the balsamic.

The barrels are located just under the roofs of the old houses and they're left open on the top and covered: you can't imagine the flavours you get when you enter in one of those attics! After this process called travaso the producers send a sample of it to an authority that will determine if it can be bottled as:

Tradizionale (12 years aged)
Extravecchio (25years aged)
Every year just 4% of all the vinegar can be bottled.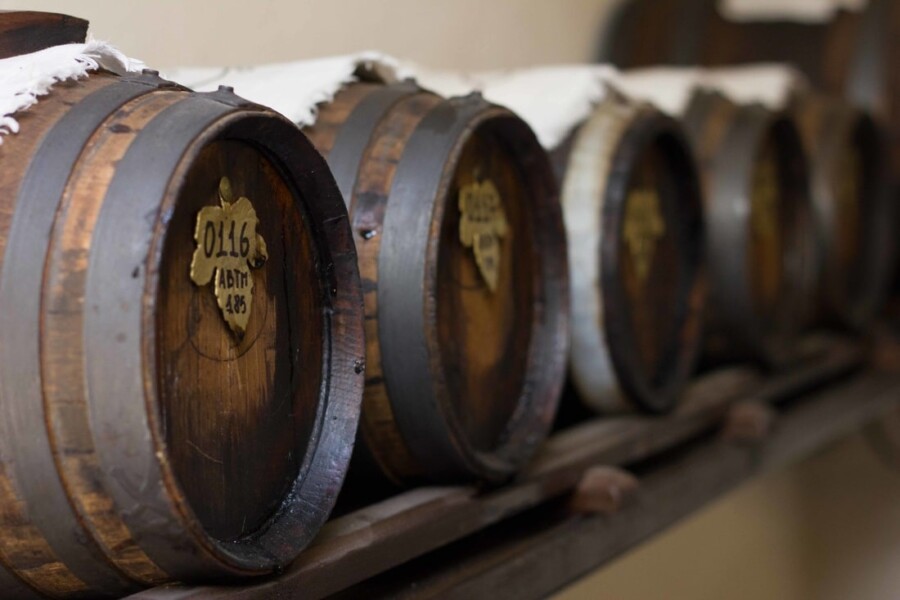 How to use Balsamic Vinegar of Modena
Balsamic is a very expensive product so my suggestion is to use it carefully, maybe on special occasions, but not less than a teaspoon per time. The bottle once opened, will last for years so there isn't any expiration date.
On cooked foods the balsamic should be added just before removing from the heat, to get enough time to flavor the dish and avoid the loss of its unique aroma.

Did you ever ask why is it called balsamic?

It comes from a Greek word that means solace, or refreshment. In fact, Balsamic vinegar was first used as a medicine against stomach diseases, so you can also sip it after a meal, by itself.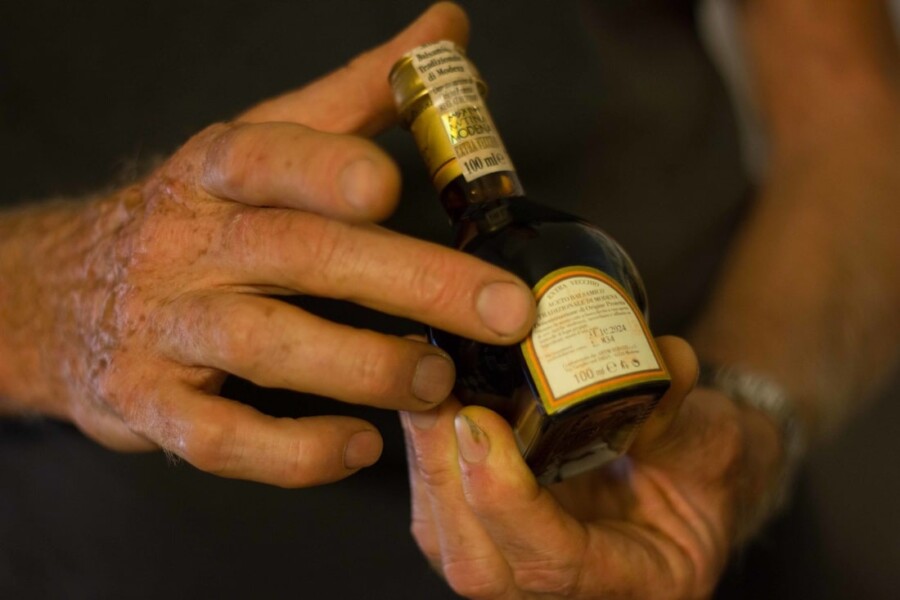 Where to buy Balsamic Vinegar of Modena
If you'd like to buy a real Modena's Balsamic vinegar Tradizionale and Extravecchio there's just one thing you should look after: the bottle.

It must be put inside a glass bottle of 10, 20, or 40 cl designed by Giorgetto Giugiaro, which shape reminds both Modena Cathedral and the barrel where the balsamic is stored.

Keep a lot of attention because some bottles may look like the original ones but they're not.

The standard price is usually:
50/60€ for Tradizionale
90/120€ for Extravecchio.
The label near the cap must be yellow or red for Tradizionale, and always gold for Extravecchio.

You can find the original bottles of Balsamic in a few shops in Bologna like Enoteca Italiana, Gilberto, or Tamburini, or inside one of the food markets of Bologna.
In Modena, you can walk around the stalls of Albinelli food market or come with us during our Modena food tour to taste 5+ different kinds and get your favorite.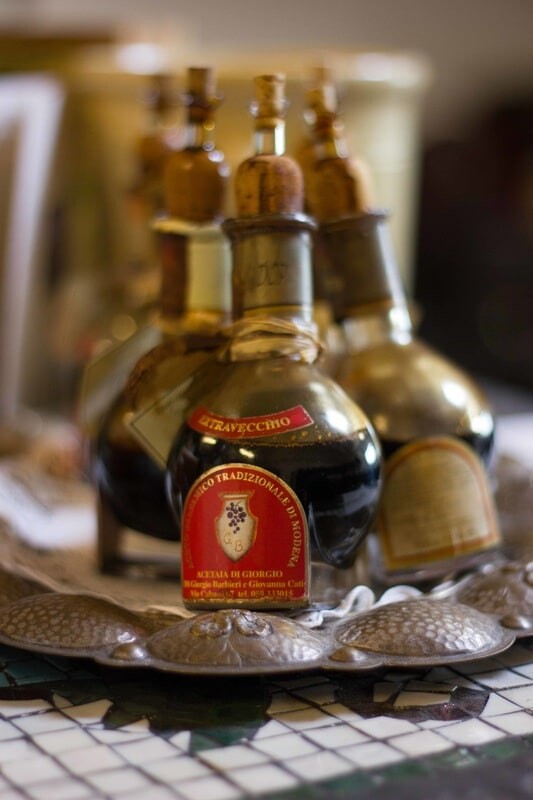 Do you want to know more everything Balsamic Vinegar?
There's so much to tell about Balsamic.
And the way is undoubtedly to taste the difference with all your senses.
Dig deep into this unique food with a real expert!
---
---