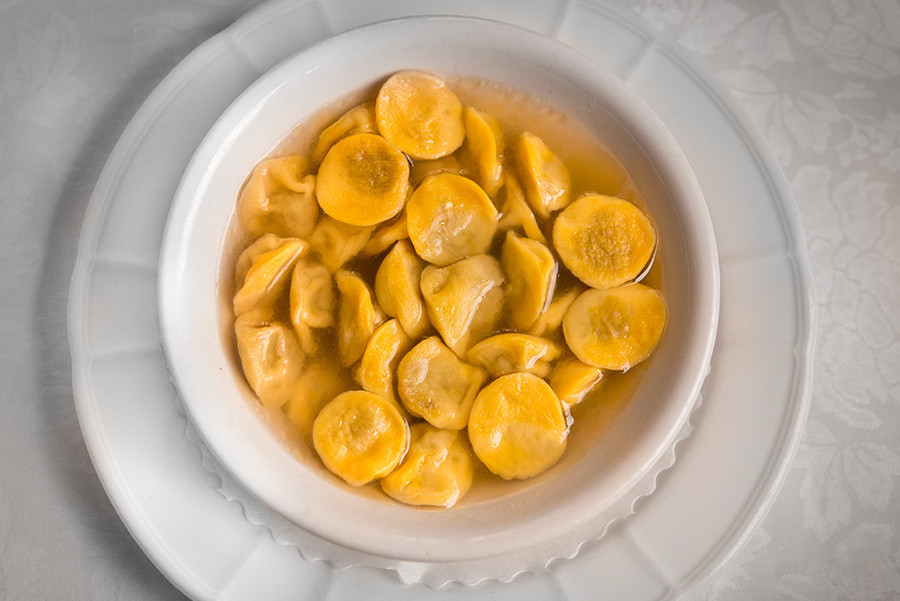 With foods like Culatello, Parmigiano and Prosciutto, you can't eat in Parma and feel unhappy.
But where to find the best?
Here's my list of the 7 best traditional restaurants in Parma where you can sit, relax, and eat well.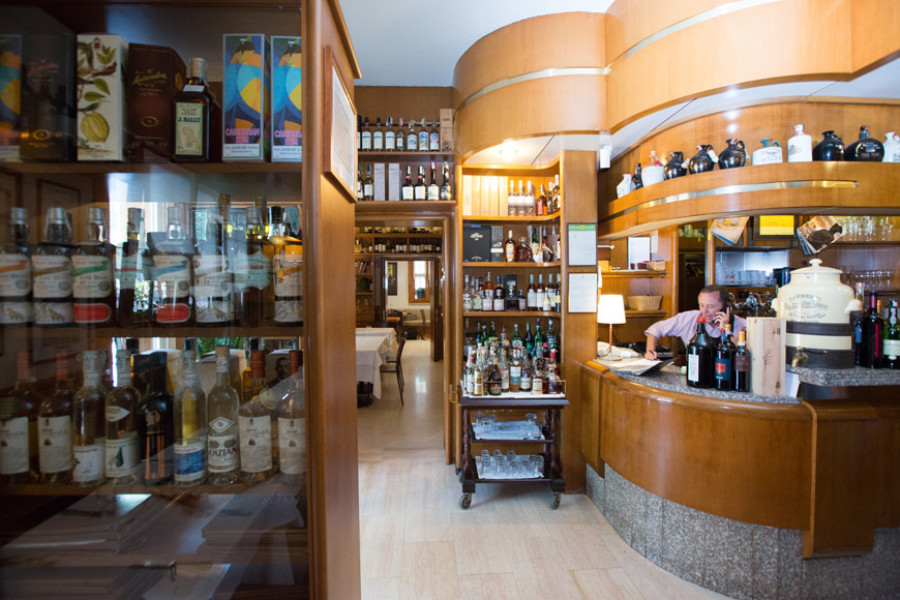 Cocchi in Parma means tradition, local cuisine and family recipes.
Opened in 1925 by Paride, now it's Corrado and his son Daniele that walk around the tables of Ristorante Cocchi.

You come here for the classic of Parma cuisine: the carefully chosen selection of cured meat, sweet aged Parmigiano Reggiano, anolini and herbs tortelli.
Ask for the dishes of the day that can include artichokes in season, or lasagne on Sundays.
Or try Savarin di Riso, a cult dish made with risotto, mushrooms, corned tongue and meatballs inspired by French cuisine.

Via Gramsci 16/A, 43126 Parma
+39 0521 981990
www.ristorantecocchi.it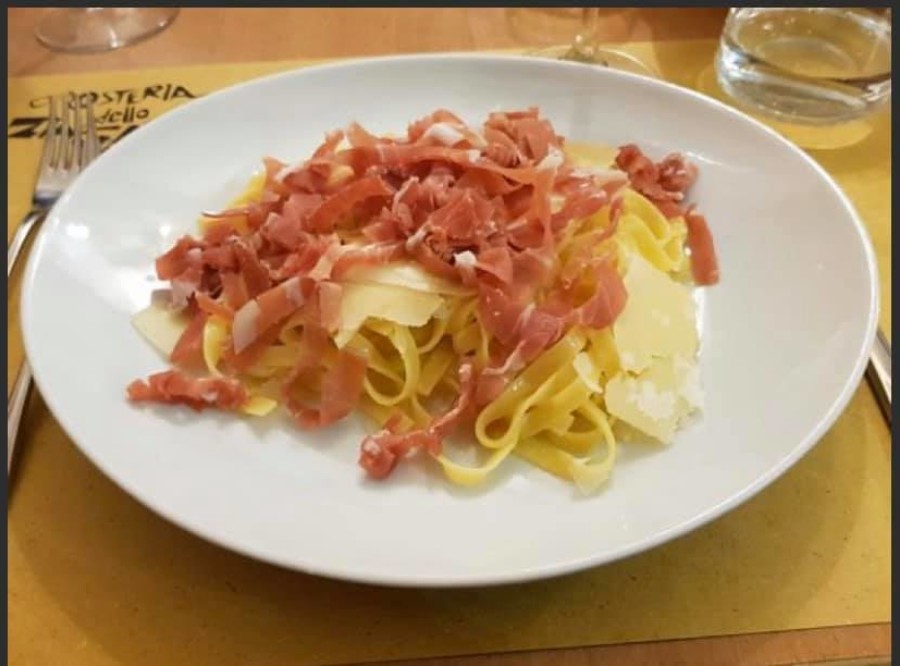 A modern tavern with a vintage spirit just near the Piazza Duomo, where we start our food tour in Parma.

Cut the waiting with some free ciccioli as appetizers and then make your choices in the meat-oriented menu.
Start with tagliatelle with prosciutto: a surprising home dish hard to find in restaurants.

But Osteria dello Zingaro is famous for horse meat. Try the horse tartare or the pesto: raw minced meat served with rocket salad and Parmigiano Reggiano.

Borgo del Correggio, 5/B, 43100 Parma
+39 0521 207483
www.osteriadellozingaro.it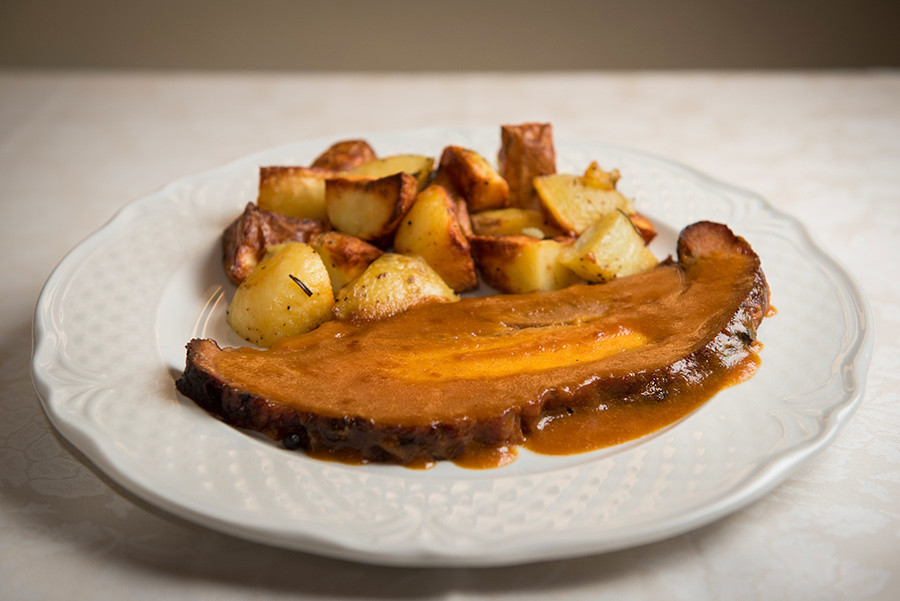 The original sign cherishes the atmosphere of the old trattoria where couriers used to stop to eat and let horses rest.
A few centuries later, Trattoria Corrieri still feeds locals and travelers with traditional recipes.
Try the home-made pasta or go straight to the meaty second courses like punta ripiena, a stuffed veal breast, or vecchia di cavallo, minced horse meat with potatoes and tomatoes.

Strada Conservatorio, 1, 43121 Parma
+39 0521 234426
www.trattoriacorrieri.it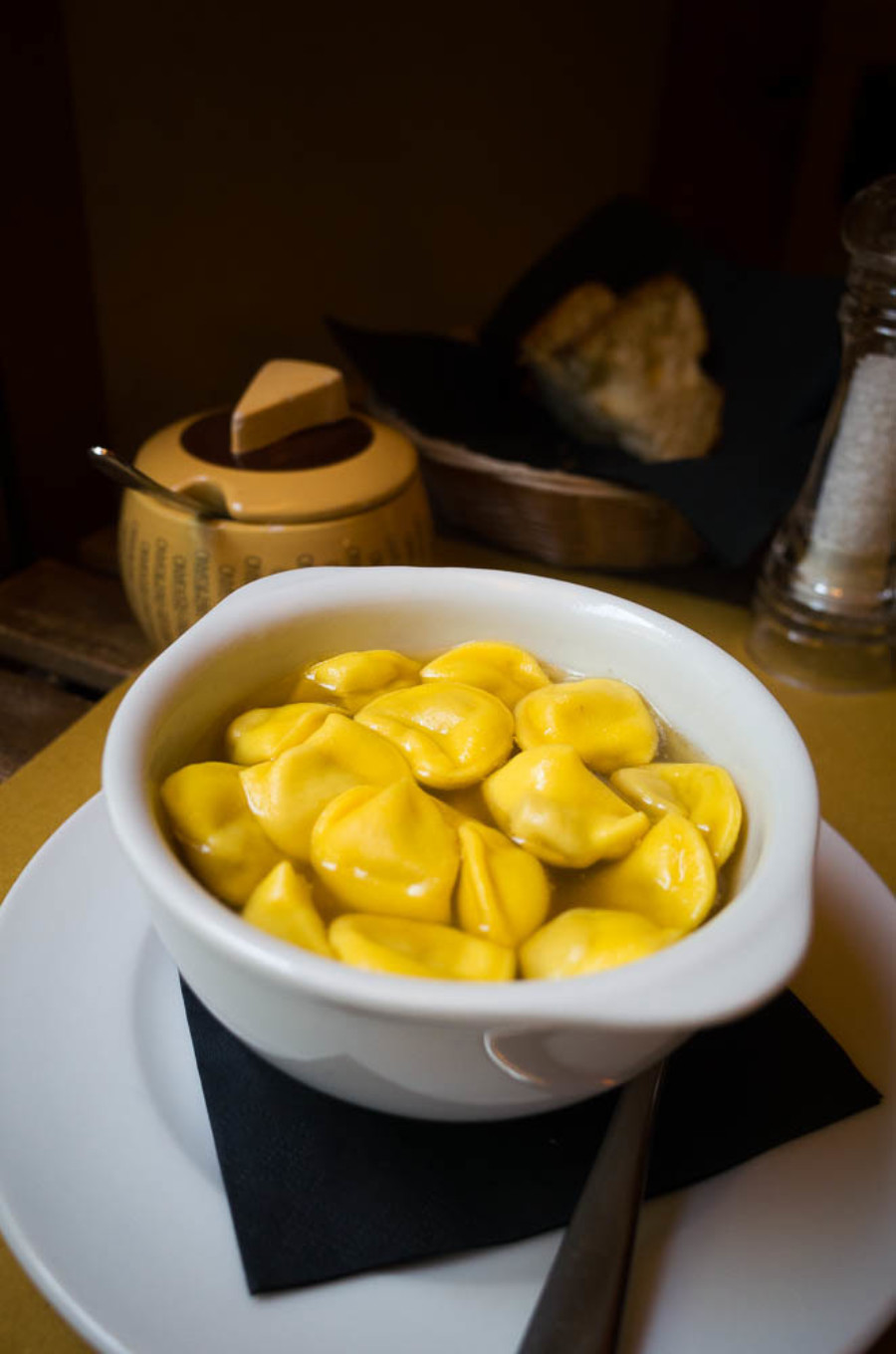 Virgilio Buratti since 2003 resists. He resists against the trendiness of food in a neighborhood where resistance sill has real meaning.
His trusted Erion is in the kitchen to make their anolini in beef broth, herbs tortelli, bean soups, horse meatballs.
For dessert get the buttery sbrisolona cake or panna cotta with visciole, tiny local cherries.

Strada Giovanni Inzani, 3, 43125 Parma
+39 0521 199 9966
https://osteriavirgilioparma.wordpress.com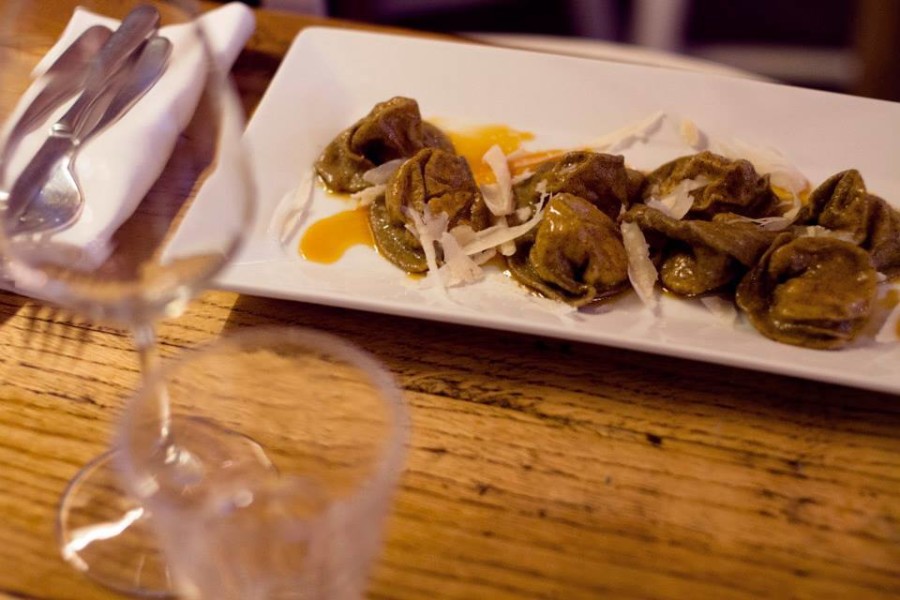 A small restaurant with 2 dining rooms filled with flowers, discreet music and a touch of Provençal style.
Gatta Matta offers modern Italian cuisine with a look at Parma's tradition.
So in the menu, near anolini in brodo you find potato gnocchi with codfish and anchovies or unusual coffee tortelli pasta.
The rustic pasta e fagioli (pasta with beans) soars with scallops and rosemary.

Borgo degli Studi, 9/A, 43122 Parma
+39 0521 231475
www.osteriagattamatta.com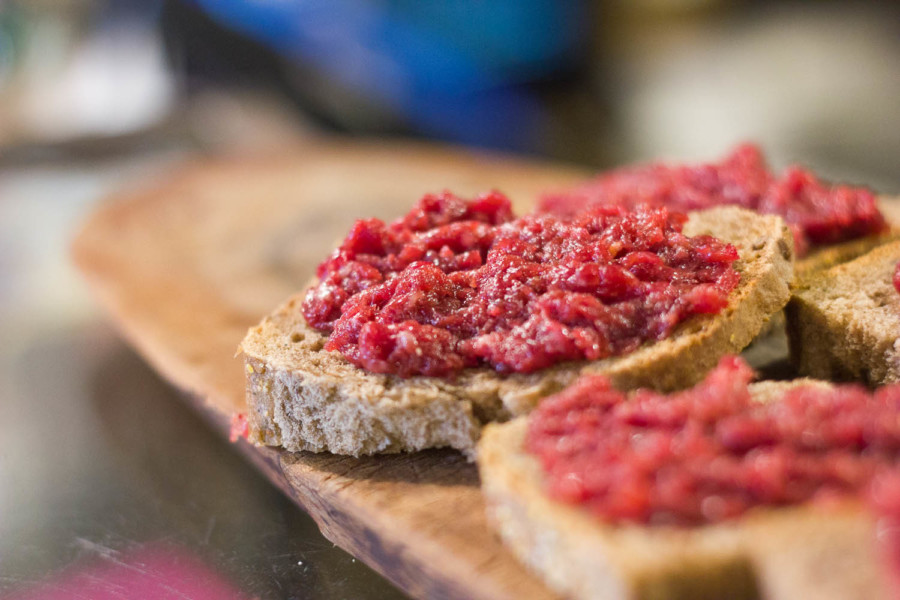 Passion for natural wine? Tabarro is your place in Parma.
Ask Diego to choose for you: behind a curly white beard and stylish beret, there's a man with great passion and knowledge you can trust.

If wine is excellent, food has nothing left. Hand-cut prosciutto di Parma is the star of an unusual tagliere.
But order horse tartare if you want to come home and say that you've been to Parma.

Strada Luigi Carlo Farini, 5/b, 43100 Parma
+39 0521 200223
www.tabarro.net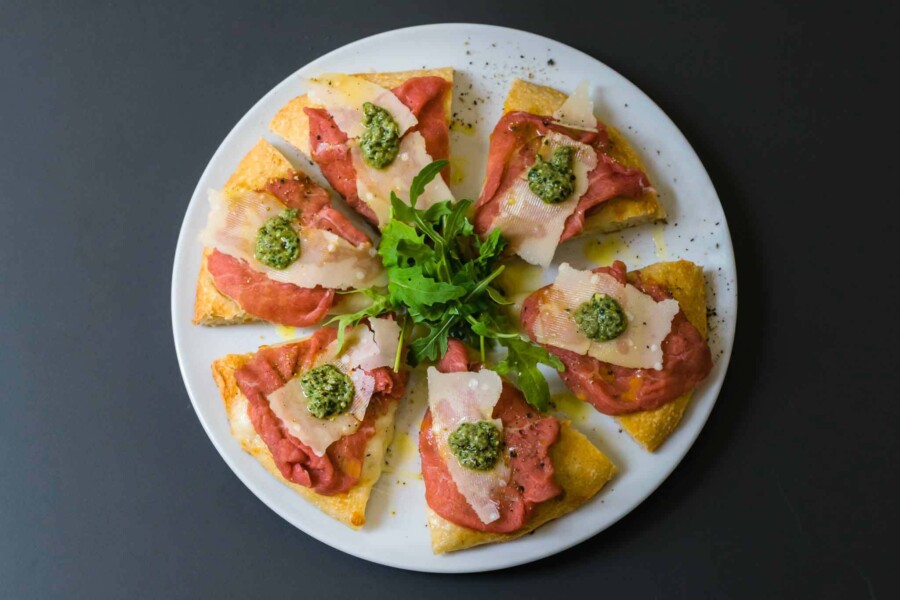 Borgo20 is a modern bistrot floating between innovation and tradition.
A list of dishes (7 to 9€) that includes pasta like tagliolini with chanterelles mushrooms and hazelnut, seasonal soups, codfish and steaks always with an original touch.
The second half of the menu hosts gourmet pizza with prime ingredients, like 30 months aged prosciutto by Devodier, that you should consider.

Borgo XX Marzo, 14, 43121 Parma
+39 0521 234565
www.borgo20.it
---
---
---
Comments