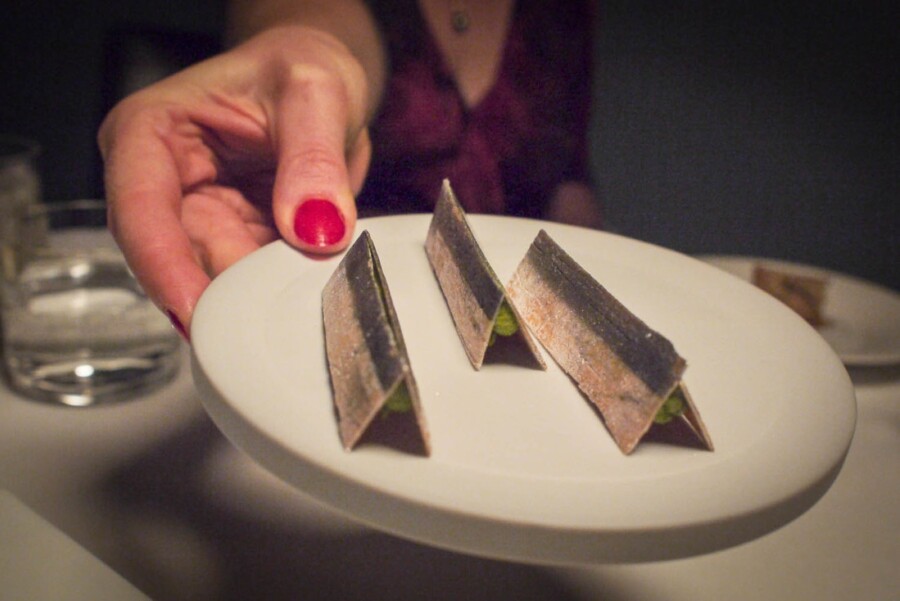 Yes, it happened.
I finally had dinner at Osteria Francescana in Modena.
I took a photo with Massimo Bottura.
I ate his most famous tortellini in cream of Parmigiano Reggiano and met the fake national guard at the entrance.

​Was it worth it?
Was it the best dinner of my life?

​Let's start from the beginning.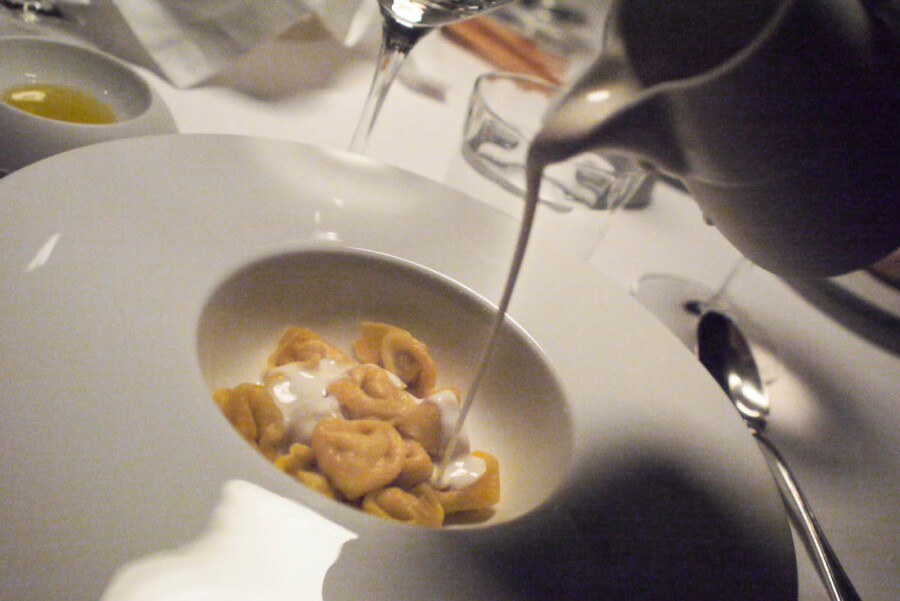 How I've found a table at Osteria Francescana
If you don't know it yet, Osteria Francescana is 2018's #1 restaurant in the world, 3 Michelin's stars, and the most famous restaurant in Italy so far.

Finding a table at Massimo Bottura's is not a simple game: with only 12 tables and a 3 months advance reservation policy, you should feel lucky to at least sit in there.
​
But like in standard restaurants, sometimes people cancel and that's what happened when Monique wrote to me.
​She's a passionate foodie, owner of a food tour company based in Melbourne, who spent some time in Bologna to learn Italian.

She needs one more person to fill a table for 4, so I ended up with her and 2 other classmates. I didn't expect my first time at Francescana with 3 strangers, anyway I had such an amazing time.

Guess what? I was the only Italian customer in the restaurant, which made me think a bit.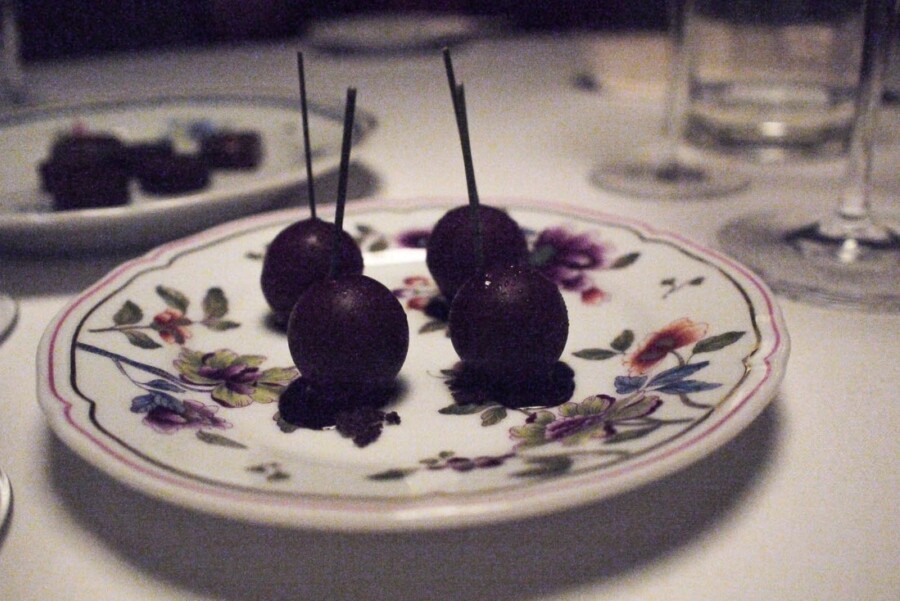 What you eat at Francescana
I didn't enter Osteria Francescana with the thrill of coming into a sacred place and I felt no pressure to have the best meal of my life.
Probably because I don't have TV, I don't blindly trust rankings and because it's just a dinner, what I care about the most is the food.
​
We chose together 'Festina Lente', the cheaper menu of 9 dishes (220€), paired with the wine tasting (130€).

At least 4 of my 9 dishes were just perfect: 'Tempura of aula with carpione sorbet', 'Suckling pig tender and crunchy', 'Ceasar salad in bloom' and 'Yellow is bello'.
They combined a perfect mix of skills, prime ingredients and imagination.
​You don't get 3 Michelin stars by chance and in these dishes I could taste the idea of Bottura's cuisine.

Also the wine pairing (mainly French, a couple of Italian Trebbiano and Nebbiolo) was a good choice.
Why going
The reason to say to friends and show on Instagram that I've been to the best restaurant in the world is not enough for me.

Osteria Francescana does worth your efforts if you'd like to taste the flavors of Emilia Romagna from a different perspective.
​
Like Modena's borlenghi on the amouse-bouche; Ferrara's typical poor meal like polenta with eel and saba (a grape must sauce you should know if you took our Modena food tour); or the aula on tempura, a river fish hard to find in restaurants but common amongst farmers of Pianura Padana.
Why not
One simple reason: the price.
If you can afford a 360€ dinner monthly, don't think about it: reserve!
But if for you (like for me) that's a huge amount of money you have to save for, well, in this case, think about the alternatives.

A few ideas?

You can visit at least other 2/3 Michelin Starred restaurants around Bologna, book a flight to Lecce to have a meal at Bros or eat fish and drink Porto wine for 10 days in Portugal.

So if you envy your friend who, after years of waiting, finally got in, please don't.
​You can be happy in lots of other foodies ways.
Info
---
---