I don't like going back to Rimini. I have to say. It's a kind of block.
Fellini has lived in Rimini from January 1920, when he was born, to January 1939, when he moved to Rome.
While not making a single film in his hometown, he has often talked about those 19 years over his career.
Follow this itinerary to meet the places in Rimini lived by the young Fellini or that celebrate his memory.
Grand Hotel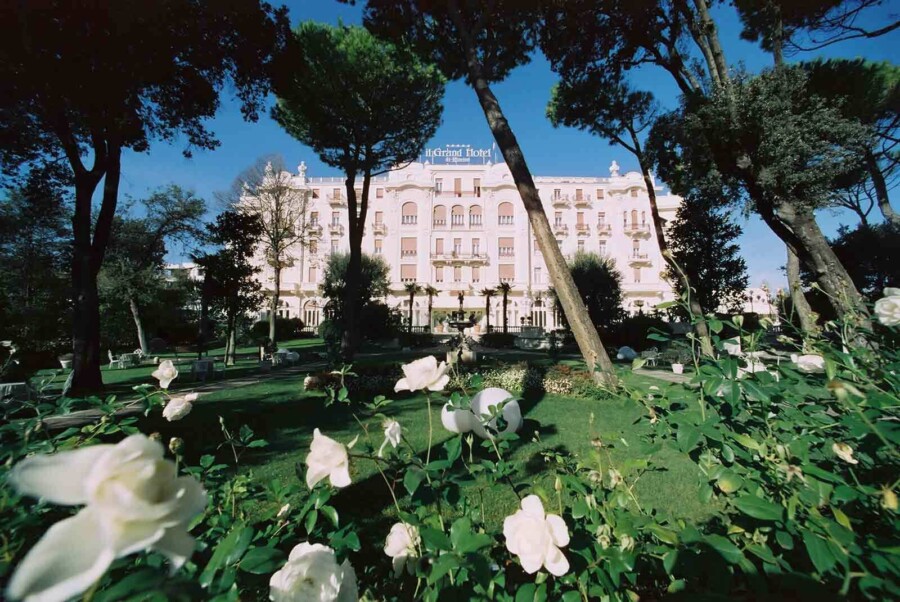 A fable of oriental splendour, which in the summer nights becomes Istanbul, Baghdad or Hollywood
This is what the Grand Hotel was for Fellini.
Rimini's Grand Hotel opened in 1908.
The South American architect Paolo Somazzi designed it in Art Nouveau style, inspired by belle époque and the French Riviera.
Fellini worked there as a caricaturist and he used to spy on the parties on the terrace with his friend Titta.
Fellini loved the Grand Hotel so much that he rebuilt it in Cinecittà studios in Rome for Amarcord.

The Grand Hotel doesn't have its own private beach.
In fact, it's the only beach club in Rimini without a number. Well, actually it's between 8 and 9. 8½, right?
Info
Viale Giovanni Battista Ramusio, 1- 47921, Rimini
Tel. +39 0541 56000
grandhotelrimini.com
Fellini Museum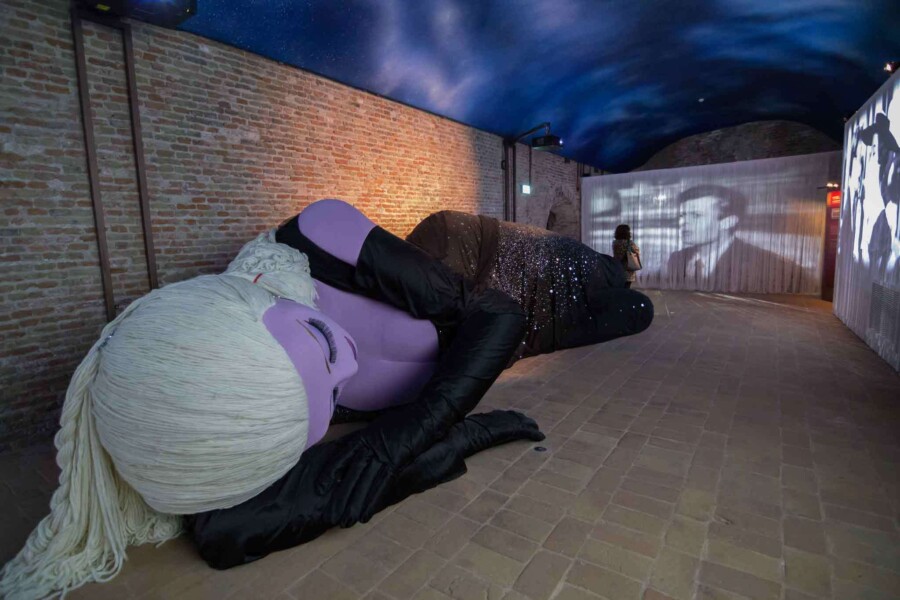 From 2021 Rimini offers a new way to enter the magical world of Fellini.
The Fellini Museum is inside Castel Sismondo, the 15th-century fortress designed by Brunelleschi.
Walk among the thousand expressions of Giulietta Masina.
Admire the magnificent sacred dresses of Rome.
Peek through the letters and auditions sent by fans. Or come across a huge sleeping Anita Ekberg.
The path is interactive and runs quickly touching Fellini's beloved themes, like the world of dreams.
The last part of the museum is dedicated to his friend, poet and author Tonino Guerra.
Info
Fellini Museum
Castel Sismondo, Piazza Malatesta, 47921 Rimini
Tel. + 39 0541 793781
fellinimuseum.it
Fellini's birthplace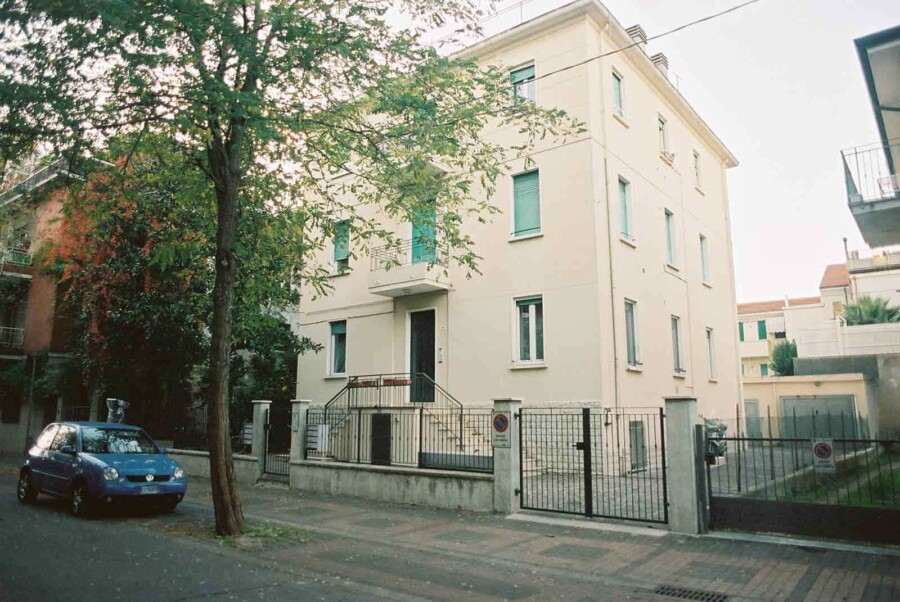 Legend tells that a terrible storm hit Rimini on Jan 20th 1920.
A bolt of lightning struck the house in Via Dardanelli 10, where Federico Fellini was born.

He lived there until 3 years old, but you won't find any commemorative plaque in this light yellow flat.
Even if the original Fellini's birthplace was destroyed in WWII, this is a place to save in your itinerary.
Info
Via Dardanelli 10, 47921 Rimini

Rimini's Pier

Not far from the Grand Hotel you can continue your walk to Rimini's pier.
The white 18th-century lighthouse dominates the port, but the favorite destination of the Rimini people is the "palata". That's how locals call the strolling that goes till the end of the pier.
You can come here in all seasons.
But in winter you find that melancholy atmosphere recurring in many of Fellini's movies.
You can admire the "palata" at the beginning and at the end of Amarcord and it is the pier from which the ships leave to reach the Rex steamer.
Fellini chose the port of Fiumicino on the Lazio coast to recreate Rimini's pier.
During the filming of "And the ship sails on", the director of photography Rotunno noticed something strange. The sun in Rimini was setting on the opposite side, not on the sea.
When he told the director, he replied: "I know, that's why I'm here."
Cinema Fulgor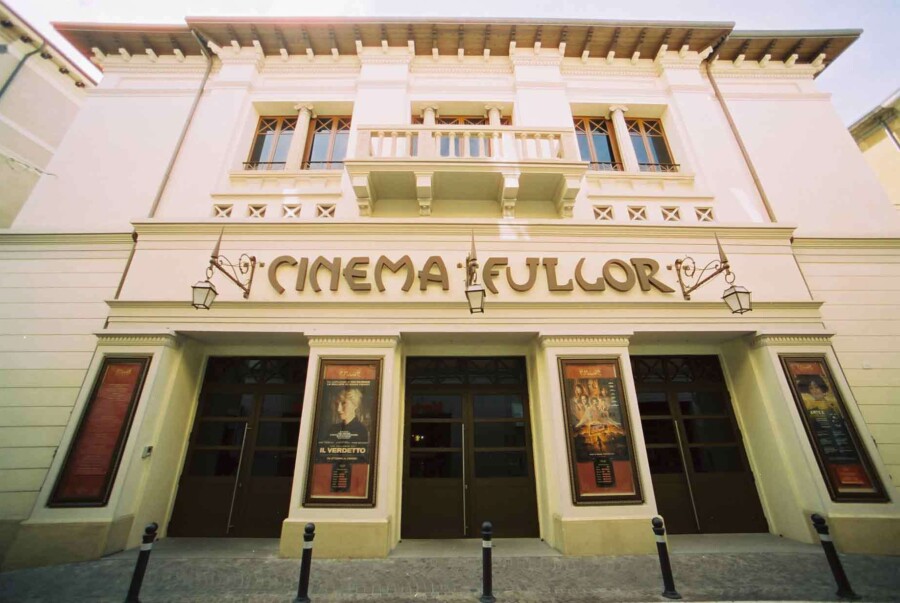 The story of Cinema Fulgor began in 1914.
A lady called Ida Ravulli opened it.
Then an earthquake destroyed it and she moved it inside Palazzo Valloni.
That's where, a few years later, a young kid watched "Maciste all'Inferno" sit on his dad's legs.
Since that day, Fellini's life changed forever.
He asked to draw sketches, portraits of Hollywood stars and billboards to gain entry into the cinema.
Cinema Fulgor appeared in Fellini's Roma and it's where everybody tries to conquer the heart of La Gradisca in Amarcord.
Then multiplex cinemas arrived and the decline began, until the closing.
But in July 2021 the screen of Fulgor turned on again.
Fellini's collaborator and Oscar winner Dante Ferretti oversaw the setting up with warm tones and a 1930s film atmosphere.
Info
Cinema Fulgor
Corso d'Augusto, 162, 47921 Rimini
Tel. +39 0541 709545
cinemafulgor.com
Borgo San Giuliano
Cross the Roman Bridge of Tiberius and enter Borgo San Giuliano.
'E borg, as the Rimini people call it, was a popular village of seafarers, artisans, peasants and humble people. They inspired Fellini's crazy imagination for films like Amarcord and The Clowns.
In the mid-1980s the Borgo was in danger. The idea of ​​demolishing it to make way for a modern residential area came up.

The "Borghigiani" rose up and organized a party called "Festa de Borg" to make everyone aware of the roots, beauty and wealth of this village.
Today Borgo San Giuliano is a delightful neighbourhood where you can admire street art dedicated to Fellini and his movies.
And have a great fritto misto of course.

Rimini's Cemetery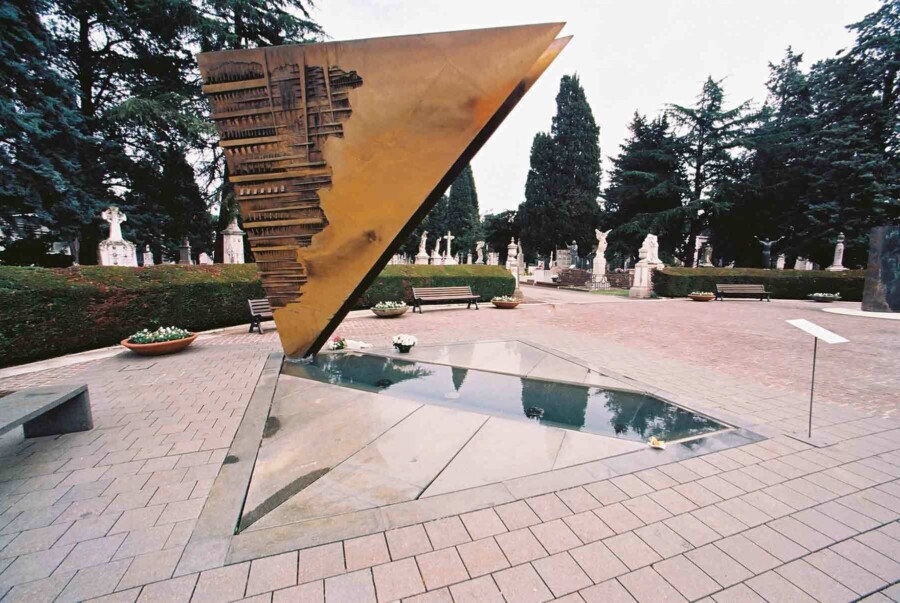 Fellini only spent his childhood in Rimini. Yet he chose that place to rest in peace.
Rimini cemetery was for him one of the less gloomy places in the city, due to the joyful presence of the train passing by.

You can find his tomb near the entrance. It houses also lifelong partner Giulietta Masina and their son Pier Federico.
On the tomb there's a sculpture by the artist Arnaldo Pomodoro called "La grande Prua".

It's made of 2 triangular walls placed side by side and embedded in the ground. It seems to emerge from the water, like a ship ready to sail.
Info
Cimitero monumentale e civico di Rimini
Piazzale Umberto Bartolani, 47921 Rimini RN
Tel. +39 0541 793800
[Photo Credits: Irma Testa, Brett Sheehan, Maurizio Di Federico, Giobbe Pablito, Daniele Marzocchi]
---
---