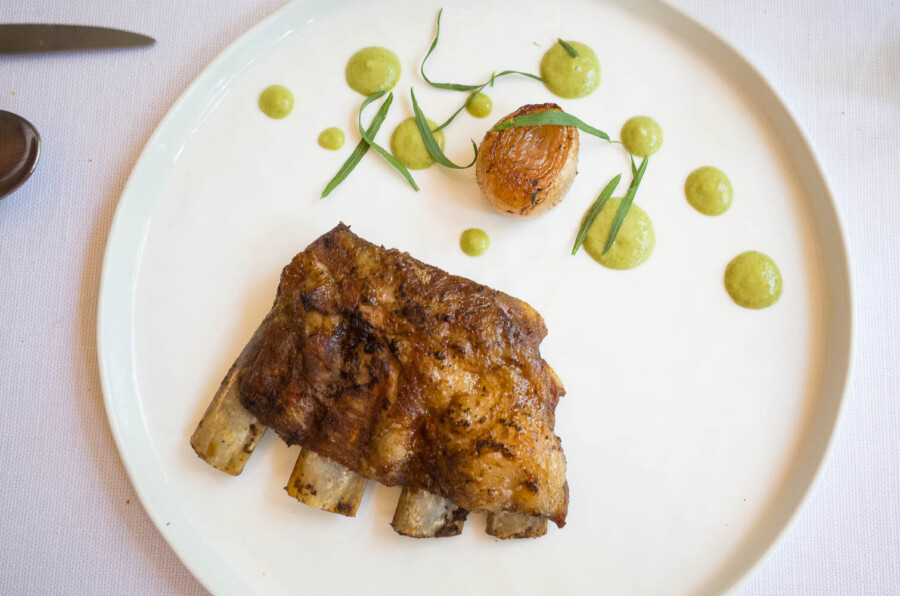 Locanda Pincelli is the place that everyone around you praises, and you don't think it can exist until you try it.

And then you just have to share how much you loved this forgotten pearl of Bologna's plain.
A lantern in the forest: Locanda Pincelli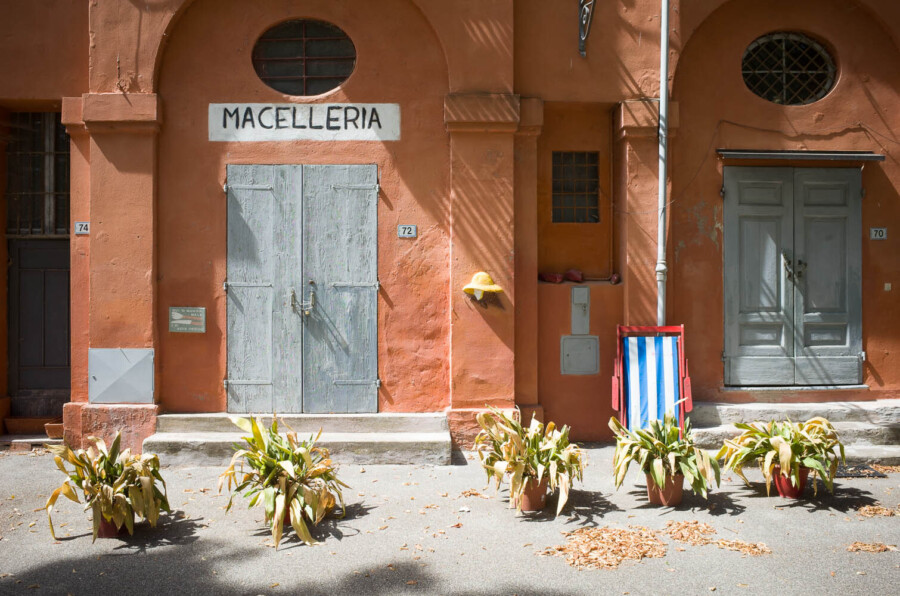 You reach Selva Malvezzi (Malvezzi's forest), a small 15th-century village enclosed among its old stones, largely abandoned.
A few steps from where I grew up, in the middle of a plain full of potato fields about 30 minutes from Bologna.
You'd notice the Governor's Palace.
A complex that, besides serving as the residence of the County Governor, housed residential homes, shops, warehouses and even a hospital.
Locanda Pincelli used to be a bar and still looks like it.
A dusty jukebox at the entrance, a pebble floor, shelves full of amari, tables under the vaults and jazz concerts on summer nights.
In 2008 the big change.
From bar to a restaurant named after Pincelli, the old postman of the town.
And what a restaurant.
How's the food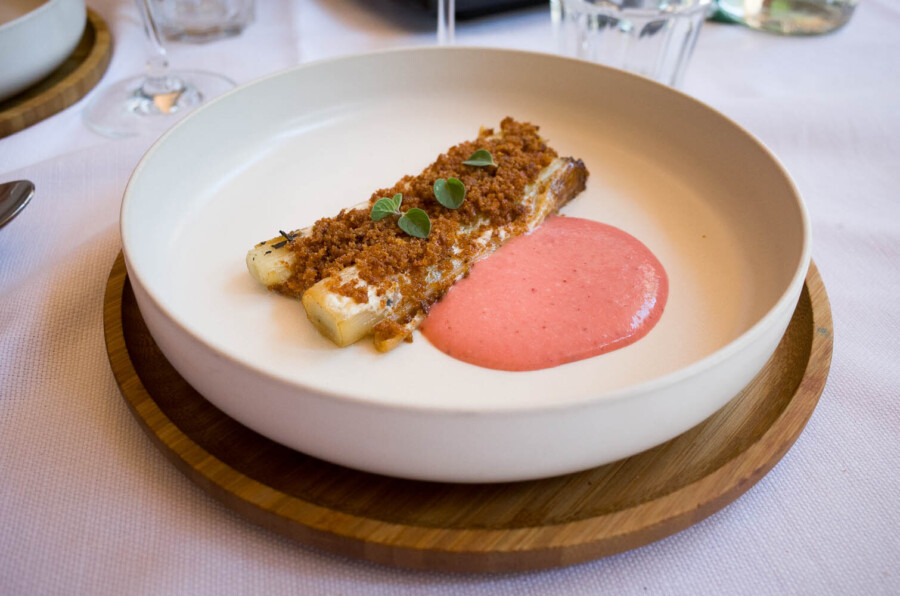 I've grown up in the same fog of Locanda Pincelli, the same sound of the harvester passing in the street, the same feeling of nothing around you.

I even remember the chef, Marco Cavalli, singing in a ska band at high school parties.

The gentle waiter brings you the menu printed on recycled paper.

You go for the 6 courses fixed menu, or the 9 one if you have time and stomach.

Every dish you'll get has a deep connection with its land.
So you leave tuna swimming and come here to try rabbit, snails, guinea fowl, onions.
No fancy amuse bouche for your Instagram page, but a boiled carrot to start. A delicious boiled carrot.

Then the symphony begins.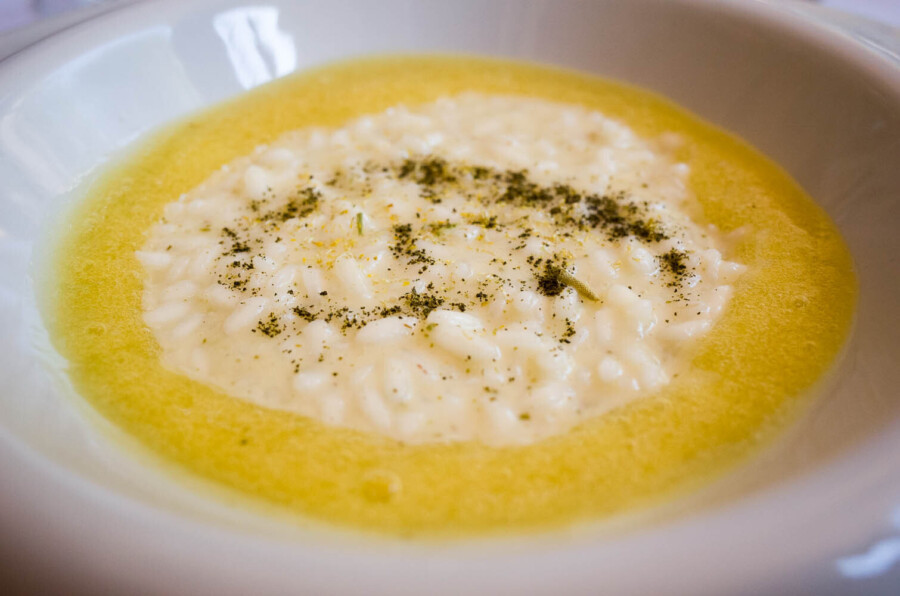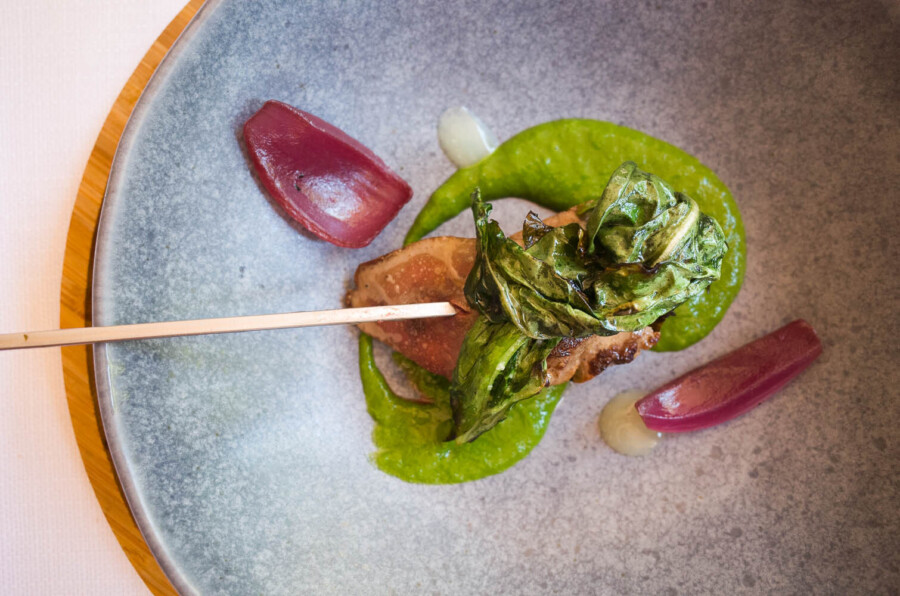 The spit of grilled rabbit liver is the dish I'd order for Anthony Bourdain if he could come again in Bologna.

I never get risotto at restaurants. Don't do that because you'd miss a delicate, perfectly cooked one with chamomille.

There's one way to eat the guinea fowl's wing and that's with your hands dirty. No one will judge you, maybe the opposite.

One last promise.
You won't have a better dessert at Osteria Francescana that the goat's milk and rosemary gelato with dulce de leche and liquorice meringue.
Why eat at Locanda Pincelli
Not convinced yet?

Ok, you rent a car and drive in the fog to eat at Locanda Pincelli because it has nothing to envy the Michelin stars restaurants in Bologna.

The quality/price ratio is one of the best I've ever found.
You'll get the perception that a 6 courses menu for 35€ (9 courses for 45€) means stealing from them.
Why don't
Tortellini is on the menu, but it's the only excursion in classic Bolognese cuisine.
If you're looking for that, Osteria Bottega or Trattoria Da me would be a better option.

The best dishes I had at Locanda Pincelli were the ones with meat.
A veggie menu is available and with many options, but if you're vegetarian I'd look somewhere else.
Info
Locanda Pincelli
Via Selva, 52, 40062 Molinella (BO)
Tel. +39 051 690 7003
locandapincelli.it
Open Wednesday to Saturday for dinner, on Sunday for lunch and dinner
---
---