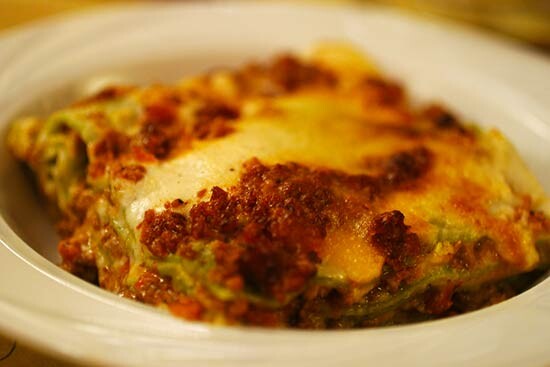 Travel on a budget and eat well in Bologna? Science-fiction?
No, but you need to know where to go.
Street food and aperitifs can be an option for a fast lunch.
Here are 5 restaurants not far from Piazza Maggiore where you can sit, eat and be happy for less than 25€.
1. Zenzero Bistrot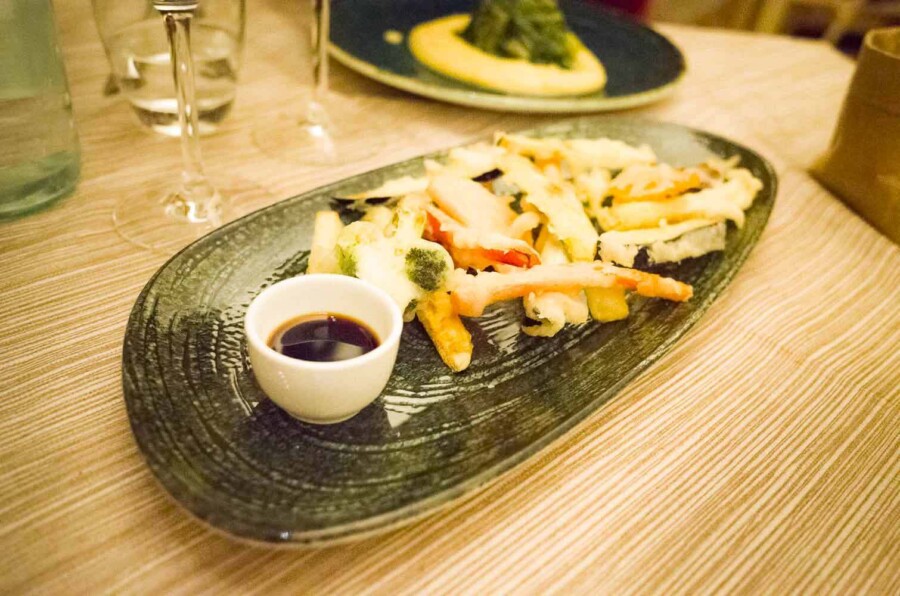 I'm sure you have one special place.
One that you follow since it opened. Where you spent moments of your life that you'll never forget.
Zenzero Bistrot in Bologna is this place for me.
Nadia opened it in 2006 to offer great organic food when organic wasn't yet a trend. The place is small and cosy and keeps one of the best quality/price ratios in Bologna.
Start with vegetable tempura or carasau bread with seasonal vegetables.
Go on with their handmade pasta but don't forget the desserts. Options for meat-lovers as well.

Price
lunch menu 15€, dinner 25€

Info
Via Fratelli Rosselli, 18, 40121 Bologna
Tel: +39 051 587 7026
www.zenzerobistrot.it
2. Eataly Ambasciatori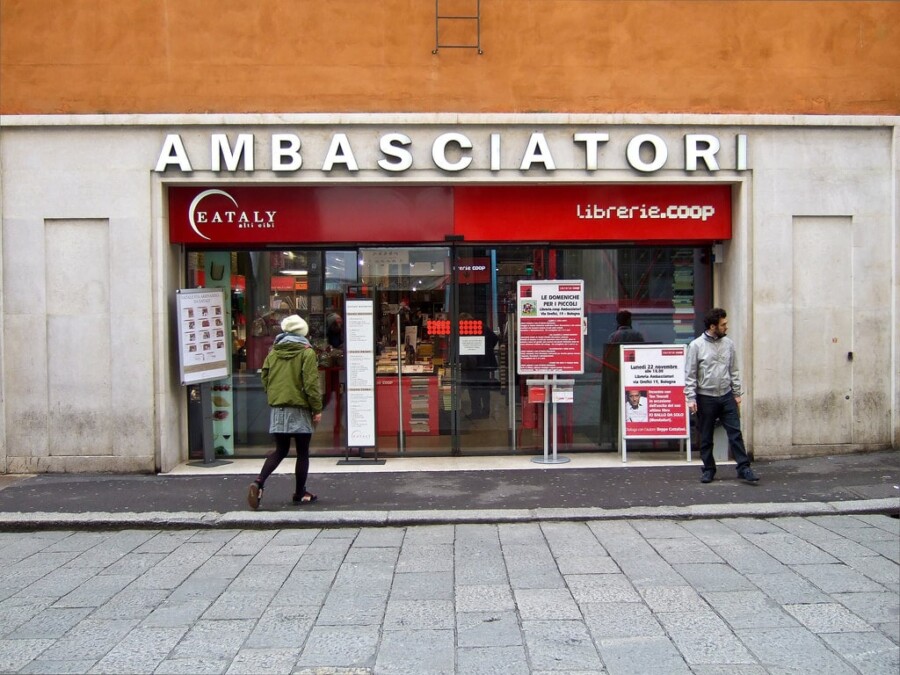 Eataly in Bologna is not only FICO or Mercato di Mezzo.
Half a bookshop, half a food store, Eataly Ambasciatori is my only food mall in Bologna where I can spend hours.
Get a photography book or browse a travel magazine while eating a good dish of Gragnano pasta with fresh tomato sauce.
Young local chefs are in the kitchen to combine tradition and innovation with Slow Food ingredients.
Price
About 22€
Info
Via degli Orefici 19
Tel: +39 051 0952820
www.eataly.net/it_it/negozi/bologna
3. Osteria dell'Orsa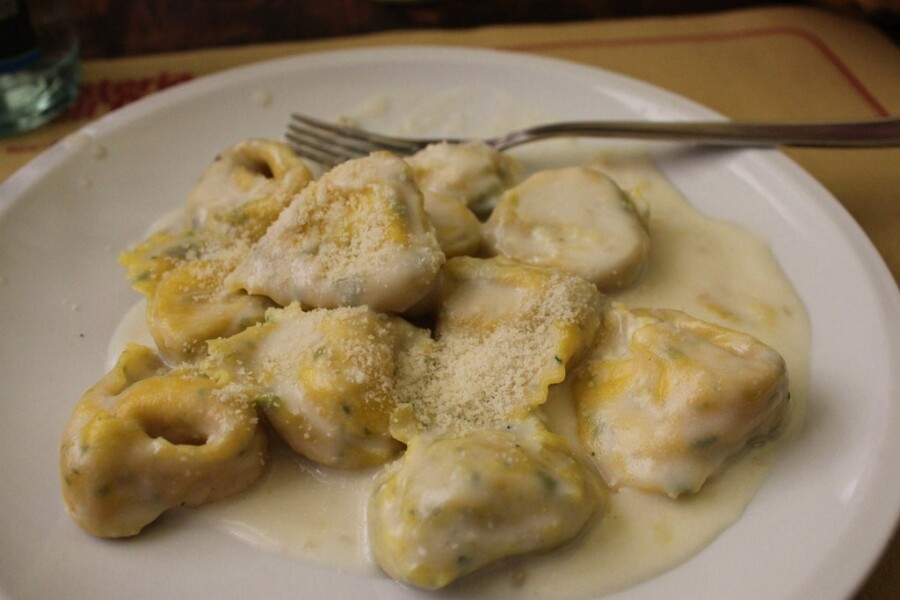 Inside the university area, L'Orsa (the bear) is one of the most famous osteria of Bologna.
It's the place to eat tagliatelle and tortellini surrounded by university students.
The menu changes daily but you can always find crostini, salads or panini for a light lunch.
​Reservation is not allowed. If you have to wait in line, check the wonderful cinema bookshop next door.

Price
20€

Info
Via Mentana, 1, 40126 Bologna
Tel: +39 051 231576
www.osteriadellorsa.com
4. To Steki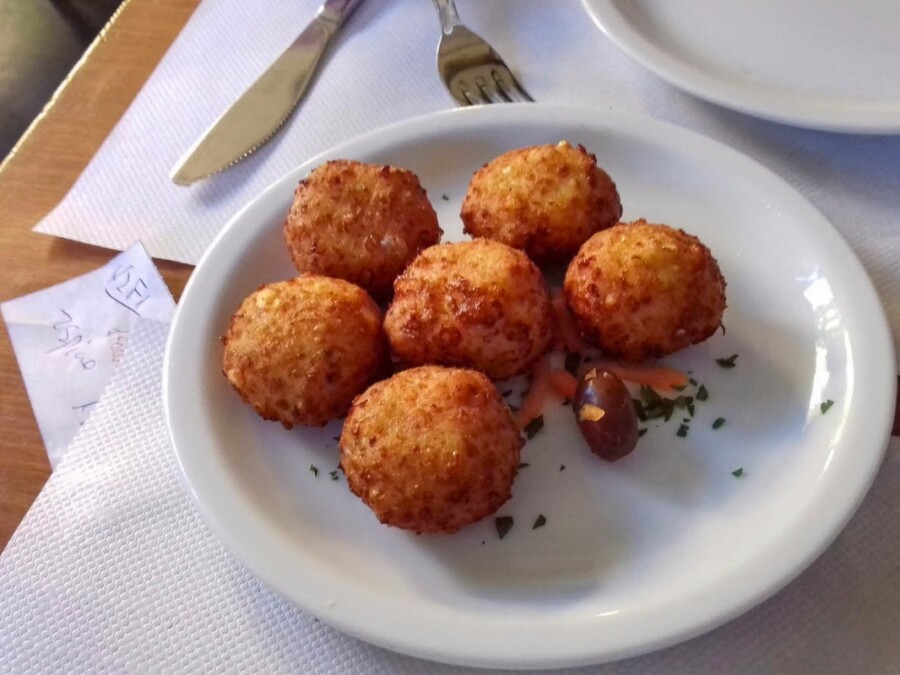 A greek restaurant in Bologna?
Cut the wine Andrea!
Eating greek in Bologna is different from other ethnic cheap food you can find. A pita gyros is not only tasty but also traditional.
Bologna hosts one of the most important greek communities in Italy and greek food is almost as popular as pizza amongst students and locals.
To Steki is the oldest greek restaurant in Bologna, in the middle of the University area.
Start with a tasting of meatballs, feta cheese and pita. Then grilled meat or fish without forgetting to ask about the daily dishes.
Skip the home wine and choose a bottle, or go straight to ouzo or tentura.
Price
25€ with wine and dessert.

Info
Largo Respighi, 4/E 40126 Bologna
Tel: +39 051 268012
5. Sfoglia Rina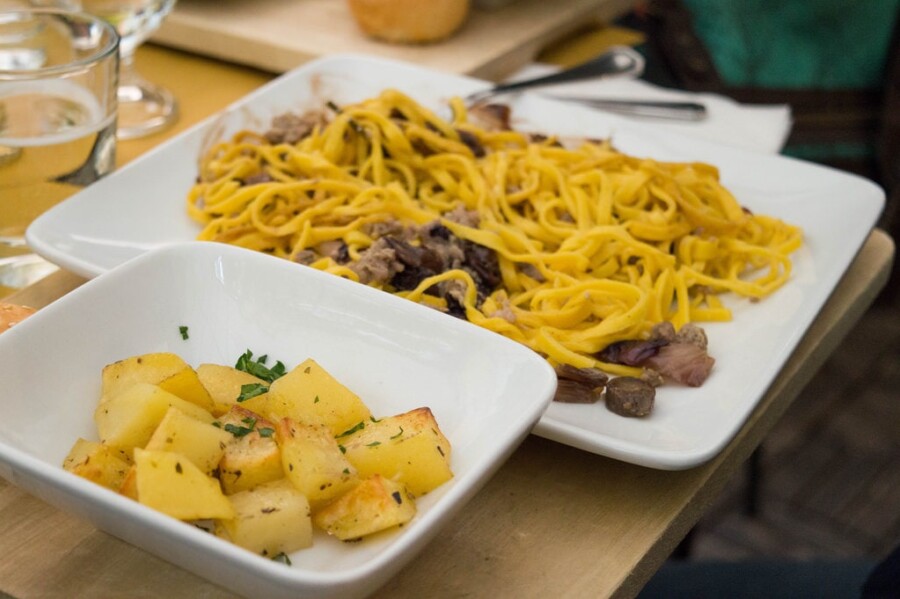 In the age of Tripadvisor and food blogs, there's still an analogue, flawless sign of a quality restaurant. The queue.
You need to stay in line to enter Sfoglia Rina, no matter when you arrive. Under the 2 towers, near Quadrilatero food market, close to offices, Sfoglia Rina hasn't only a strategic position.

Their lunch formula is as perfect:
- A few handmade fresh egg pasta
- Side dish with vegetables and bread
- Free water and service
Choose between the classics or explore original combinations like passatelli pasta with mortadella and zucchini in summer.

Price
12€ for pasta, vegetable side dish, bread and water
Info
Via Castiglione, 5/b, 40124 Bologna BO
Tel. +39 051 991 1710
www.sfogliarina.it
Ok so now I've told you my 5 trusted places in Bologna to eat well without being robbed.
Do you want to save time and money and get the best from your time in Bologna?
Follow a local food expert and stay away from the tourists' restaurant!
[photos: steinertree, Alice L, Houston Foodie, Delphi72]
---
---