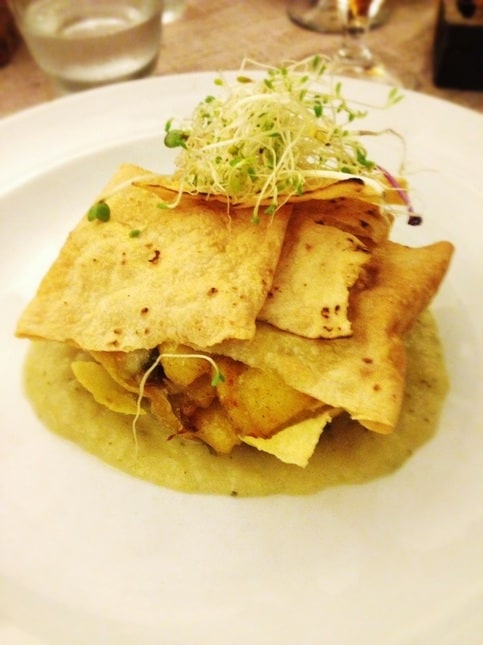 Zenzero Bistrot
is one of the
best low cost restaurant in Bologna
.
But I love that place so much that I was really waiting to write a full post about it. So we visited Zenzero last Saturday and that was the chance to take some photos and have a nice talk with Nadia, the owner.
The first time we had dinner at Zenzero was about 6 years ago, just a few months after its opening. I was just a student with no real earnings and it was so unexpected to find a place with such great quality at a so cheap price. After that time I went to Zenzero every 4/5 months and it's always a wonderful experience. I also spent there my degree lunch so forgive me if this review is more about heart than stomach.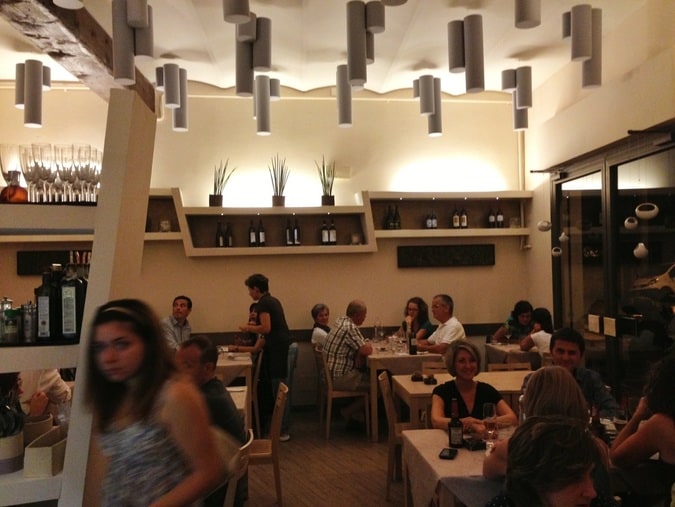 Zenzero main room (and my girlfriend running on the left)
Zenzero is an
organic restaurant
located next to Bologna Museo of Modern Art (
MamBo
). It's quite small and always full so I suggest you to call before move there (if you don't find a table you can move to the close
Pizzeria Tonino
, one of the best pizza of Bologna). The tables are really close to each other but you'll still have the chance to talk to your partnet without too much noise.
All the products you'll eat are from organic agriculture and most of the couses are vegetarian or vegan, but you'll also find some meat dishes. Please trust me: don't be skeptical about vegetarian food, Zenzero is all but a "sad veggy restaurant".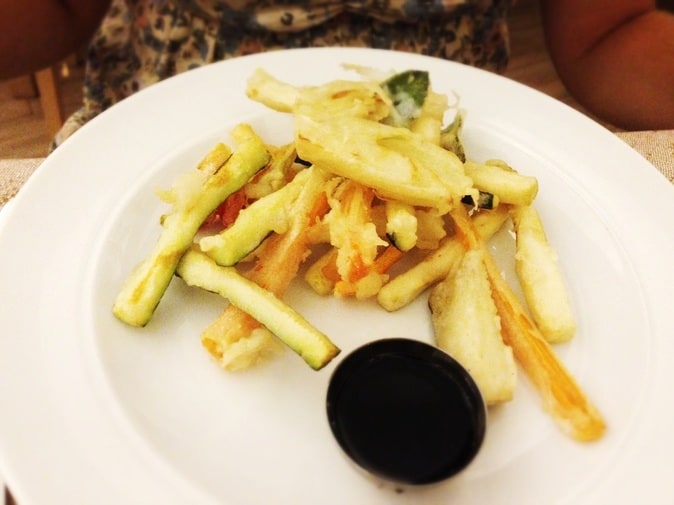 Vegetables tempura
For example start with the classic and light tempura, the best you can eat in Bologna even if you try all the Japanese restaurants, or the carasau tortino, always different based of the seasonal products available. Then go with the first courses, most of them are handmade pasta (sometimes spelt or buckwheat pasta) or amazing risotto with vegatebles and cheese sauce.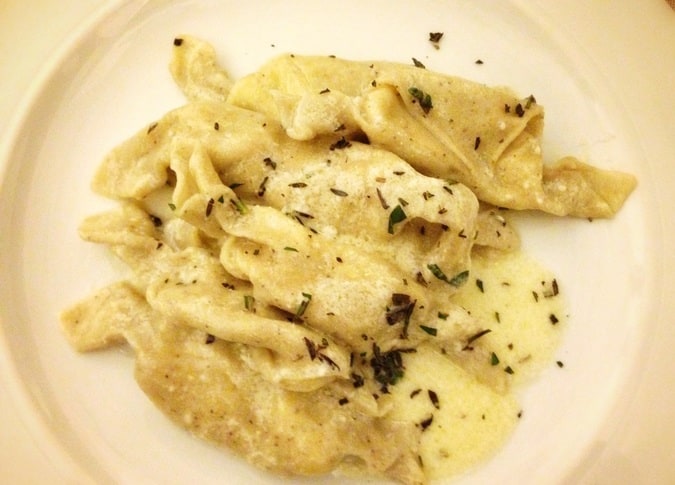 Buckwheat candy pasta with pecorino cheese
Then go on with with the second course like tomino cheese, seitan escalope or the grilled tofu, but absolutely don't miss their delicious roast potatoes!
At the end try their desserts, the apple crumble is always a warm delight but also the chocolate and pistachio pie deserves a lot. The wines are local but I always take quinoa beer from Fair Trade Market.
Even if your staying in Bologna is short Zenzero really deserves to be visited (at lunch there's also a cheaper
daily menu
, about 10€) and if you try it once, I believe that it won't be the last time.
Zenzero Bistrot
Address: Via Fratelli Rosselli, 16, 40121 Bologna
Tel. 051 587 7026
---
---
Comments