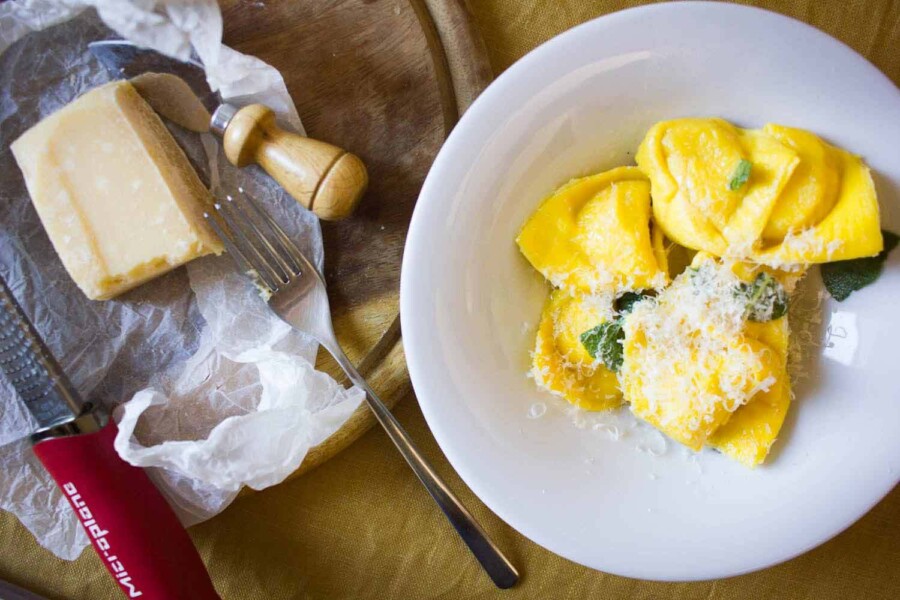 Bologna is a difficult place for vegetarians, apparently.
​Most of the classic dishes of Bolognese cuisine have meat as the main ingredient.
And if you walk around our food markets you will see salami and mortadella on every corner.

So if you don't eat meat, how you can survive here?​

Follow my lead and prepare your fork.
1. Friggione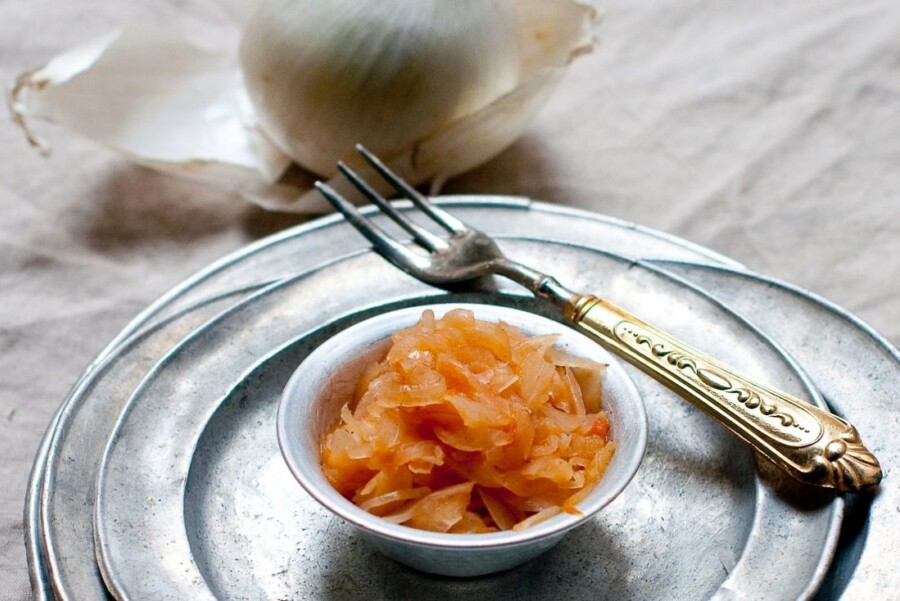 Onion (cipolla) is an essential ingredient in Bolognese cuisine.
It's cheap and always available in the kitchen and it's produced all over Bologna countryside (Medicina's white onion has a very good taste and reputation).

Many traditional preparations involve the use of onions, such as tagliatelle, and they are one of the bases of meat broth.

Onions are also the main ingredient of friggione, a sauce made with tomatoes, sugar, lard and salt, whose official recipe was registered in 1886.
Like most of the bolognese recipes, it takes a while to be prepared, and it changes from town to town (in Modena they use peppers too) and from grandmother to grandmother.

Nowadays it's not hard to find it in the lighter version with olive oil instead of lard and, even if the purists will look away, I'm sure you will love this simple sauce on a slice of hot bread.

Where to eat it
You can find it in almost all the classic osterie in Bologna since its fame.
At Trattoria Collegio di Spagna it's quite delicious.

Trattoria Collegio di Spagna
Via Collegio di Spagna, 15, 40123
Tel. +39 051 6448825
2. Tortelloni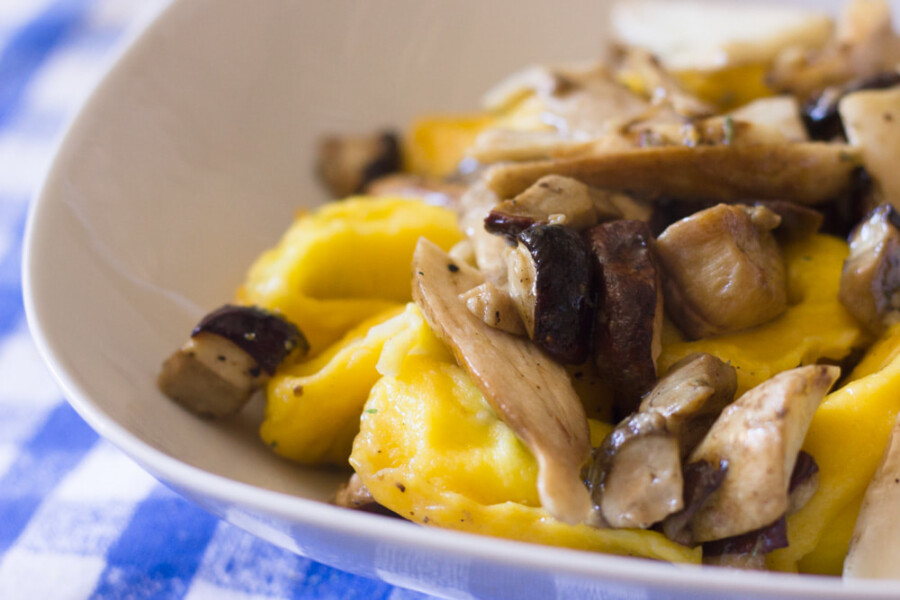 Pay attention to the 'O'. Tortelloni are a filled pasta with ricotta cheese, egg and parsley usually served with butter, sage and Parmigiano Reggiano cheese.

The second 'O' makes the difference: don't confuse tortelloni with their smaller brother tortellini. They have meat inside and they are cooked and served with meat broth.
​As it's common for most Italian recipes, this one shows some changes according to the place where it is cooked: so you can find tortelloni filled with pumpkin and amaretto cookies in the area of Mantova and Ferrara, or with spinach in Modena.

Where to eat them
Oltre, near Mercato delle Erbe food market, serves tortelloni handmade by Monica and Daniela, real masters of fresh pasta.

Oltre
​Via Majani 1, 40122 Bologna
Tel. +39 051 006 6049
www.oltrebologna.it
3. Piadina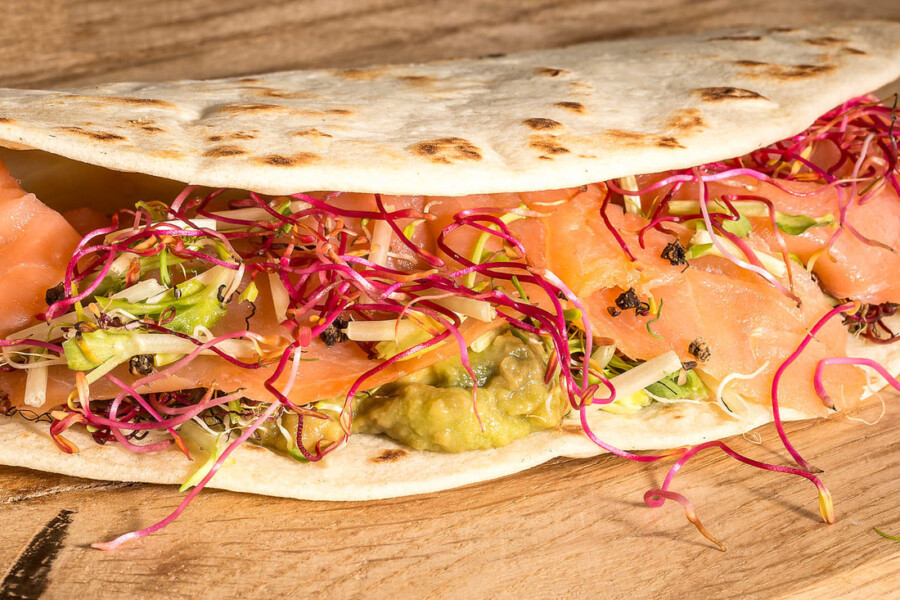 Piadina is a type of
flatbread
known since the Roman age where it was usually consumed by peasant families instead of bread.
Today it's one of the most famous gastronomic products of Romagna's cuisine.
The traditional recipe includes lard (
strutto
) along with salt, flour and water, but if you're looking for a healthier piadina you can find it prepared with
extra virgin olive oil
too.
​The filling can be different: I recommend
squacquerone
, a DOP fresh cheese produced between Forlì and Ravenna, in a combination with rocket salad.
During our
Modena Food Tour
you can eat
tigelle
, which looks quite similar, but usually have lard inside.
Where to eat it
​
Sfarinà inside Mercato delle Erbe makes a different kind of tasty piadina (also with olive oil)
​Sfarinà
Mercato delle Erbe Via Ugo Bassi, 25 (Box 24) 40121 Bologna
Tel. +39 051 269282
www.sfarina.it
---
---