Tigelle are one of the most discussed topics of Emilia Romagna's food.

If you order tigelle in Modena you will eat a typical bread, usually served with meat and cheese or pesto.

But their history is much more interesting and complicated. It's time to shed some light on this delicious food.

Crescentine or tigelle? The history so far
The name tigelle refers to ancient clay disks about 15cm large and 1.5 cm thick, built with chestnut ground land. Then they were shaped into a wooden mould with bas-relief engravings, then dried and finally cooked.

In ancient times, farmers of Appennino mountains had to feed poor and usually large families.

Therefore they used to cook small balls of dough called crescentine on the clay disks (tigelle), already heated on the fireplace.
Then they altered them with chestnut or walnut leaves to separate the dough from the pottery and to keep them clean from ashes.

Today crescentina is called tigella by many, referring to the old cooking method mostly no longer applied.
Today tigelle are cooked in a cast iron mould called tigelliera
Nowadays the
cooking
is made in a faster manner, placing the balls of dough between two plates of a metallic material, in machines specially prepared for this use.
At home you can use aluminium moulds containing from 4 to 7 tigelle. It can be affixed directly on heat, as a normal pan.
Obviously the mould is called
tigelliera
and you can find it in the best kitchen shops inside
Bologna's food markets
.​
How to eat tigelle
After cooking, tigelle are cut in half when they're still very hot and filled with various toppings.
The most traditional is
pesto modenese
: a mixed sauce made with chopped pork lard, rosemary, garlic and a generous sprinkling of
Parmigiano Reggiano
. In Modena it's also known as cunza, the same seasoning used for
borlenghi
.
Over time, tigelle have been subject to less traditional but very tasty unions like
cold cuts
, cheese, jams or chocolate creams for dessert.
3 different tigelle : coppa di testa, tuscan salami, ricotta cheese and fig jam

The recipe of tigelle
Ingredients (for 8 servings)
1.5 kg of '00' flour
3 dl water
​fine salt
​
Process
- Knead the flour with water and salt on a wooden board until the dough becomes compact and uniform dough. If you use tigelliera add yeast and a drop of milk to the dough

- Divide the mixture in small balls as big as a fist. After a 2h rest, work each portion giving it the shape of a disc about 10 cm large and 1 cm thick

- Let tigelle rest for about 20min and then cook them with refractory stones which simulate ancient stones: tigelle are ready when the crust takes on a uniform gold color.

Where to eat tigelle in Bologna and Modena
During our
Modena Food Tour
you can have the chance to taste 3 different gourmet tigelle in one of my favorite places.
Anyway if you have time to travel around here's a shortlist of great places.
Insolito Bar
The best tigelle and gnocco (a fried bread typical of Modena and Emilia Romagna) I've ever had are prepared is this stall near Amendola park.
​Don't expect a restaurant, it's a place with plastic chairs and paper dishes but the quality of meat, cheese and tigelle are at the top.
​
Viale dell'Autodromo, 35, 41126 Modena MO
Tel. 059 332835
L'Amaretto
A family business since 2004, this restaurant recently won the prize for the best tigella of Modena. They like to change the shape of tigelle according to the season, so you can find a heart-shaped tigella for St.Valentine of a Christmas tree-shaped in December.
​
Via Modenese, 543, 41057 Spilamberto MO
Tel. 059 785175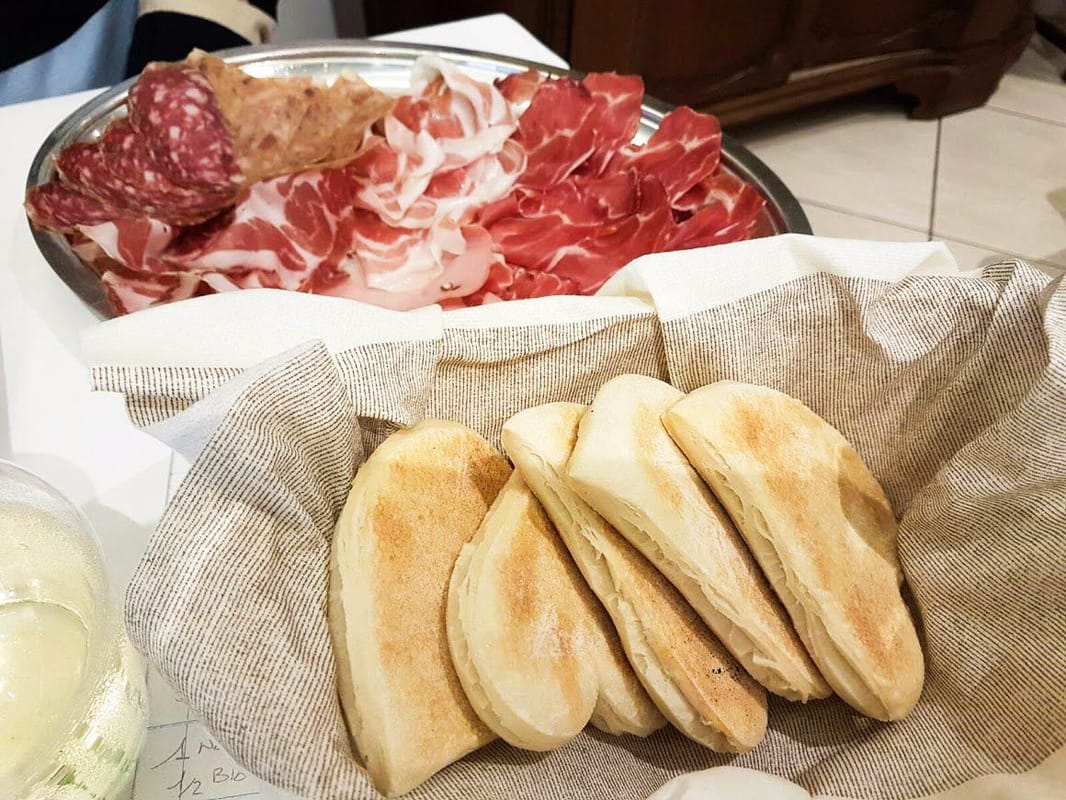 Trattoria di Via Serra
Never heard of Trattoria di Via Serra? Maybe it's a bit late to find a table available, but in case it's your lucky day this is THE place to have tigelle in Bologna. And if they have porcini mushrooms...jackpot!
​
Via Luigi Serra, 9/b, 40129 Bologna BO
Tel. 051 631 2330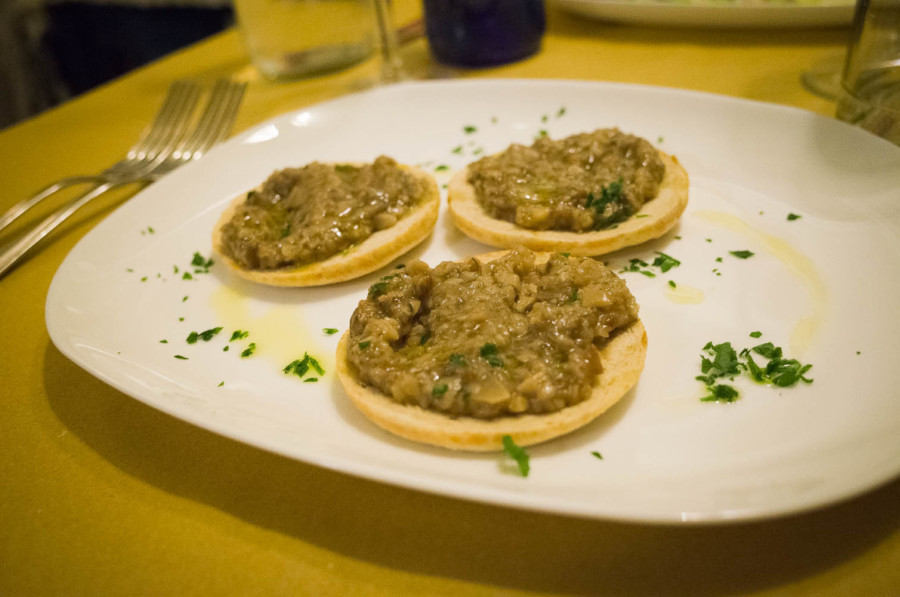 Would you learn to make tigelle?
It's never been so easy. We have a brand new online live cooking couse with local food expert Caterina (yes, the one you saw on Somebody feed Phil in Modena)
---
---
---
Comments
Florine Novak

My family is from Rimini and Bertinoro. I live in the United States, but have visited many times. I would love more recipes from this region to make at home.

Andrea Chierici

Hi Florine,

I'll do my best to share other recipes of our country. Hope to have you soon in Bologna!

Andrea