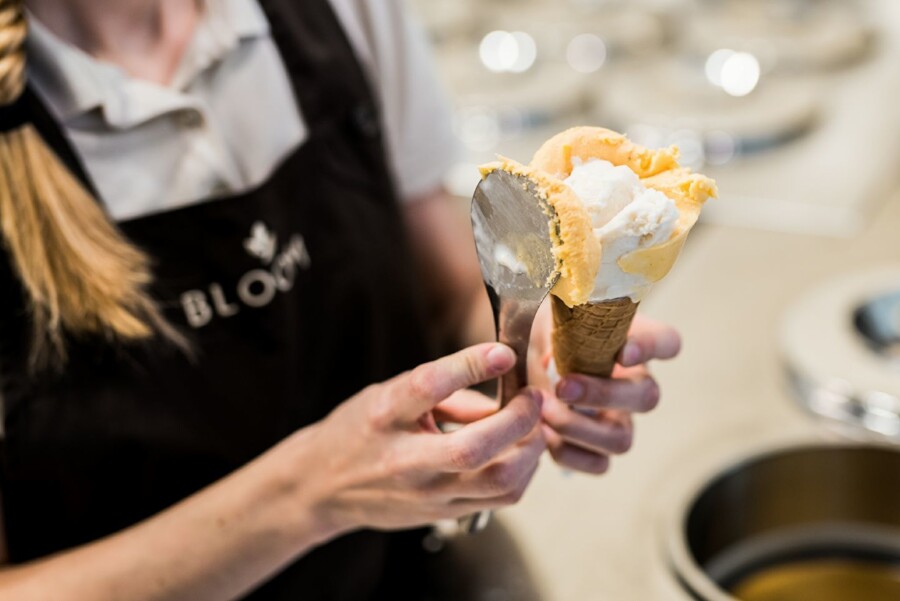 Other gelato addicted out there? Yeah, we all know that gelato in Bologna is so great.
But I'd be a huge mistake to stop your research there.
So sit down, relax and explore Emilia Romagna in search of the best gelato.
1. Bloom, Modena
In the city where you can shop at the Albinelli food market and dine at Osteria Francescana, can gelato be outdone?

Gianluca is the mastermind of Bloom, 2 small gelato shops in the centre of Modena. His obsessive research for the prime ingredients gives born to pure flavours like melon, peach and local cherry next to spectacular reinterpretations like Mirabelle cake or Paris - Brest dessert.

My tip?
Take out the Balsamic bottle you've gotten during our food tour in Modena, put a few drops on the gelato and taste heaven in a spoon.

My favourite flavour: Vignola's cherry (only in springtime)

Piazza Giuseppe Mazzini, 42, 41121 Modena MO
Tel. +39 059 714 8614

Via Del Taglio, 16, 41121 Modena MO
Tel. +39 059 714 3409

bloomgelateria.it
2. Joia, Formigine (Modena)
Andrea Martinelli opened Joia GelateriaNaturale with his wife Morena in Formigine, a small village with a nice castle near Modena.
Andrea is a chef who worked around Italy and brought back his knowledge to his land. The result is a gelato made with carefully chosen ingredients from small local producers.
Try the refreshing almond and sage, the oriental white coffee and cardamom, or the surprising bread, butter and jam.
Don't underrate the pastries: focaccine with sourdough, babà, plumcake and during Christmas time, panettone.
My favourite flavour: Spagnola custard with Balsamic marinated cherries
Via Trento e Trieste, 112, 41043 Formigine (MO)
Tel. +39 335 822 5670
3. Ciacco Lab, Parma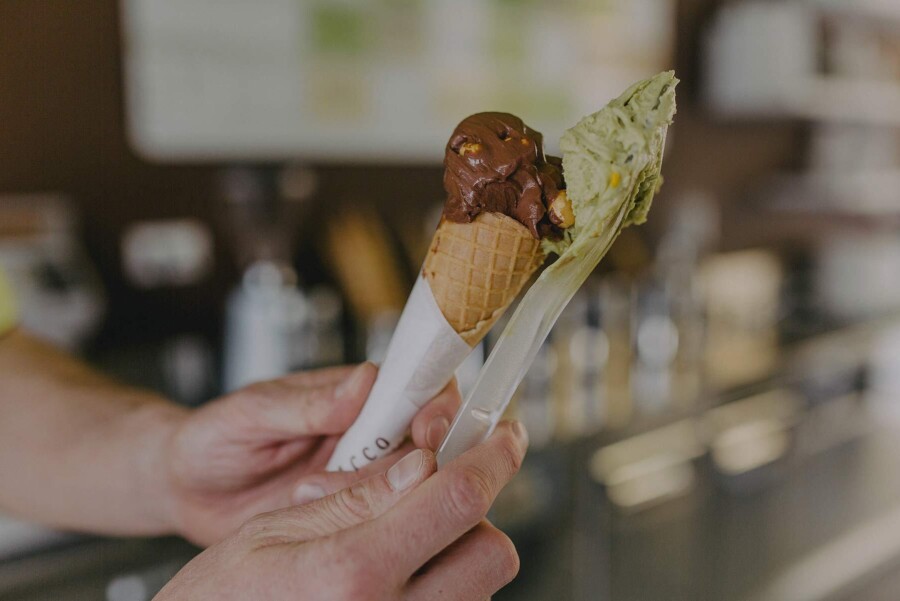 Take "a walk in the park" with a "midsummer night dream" through the streets of Parma.
No, I didn't get hurt by my romantic English literature book.
I'm with the unusual gelato experiments of Ciacco Lab.
Stefano Guizzetti explores new combinations and techniques, and collaborates with Universities and local producers and the result can't be less than surprising.

If you're tired of chocolate and strawberries, this is your place. For sure it's mine.

My favourite flavour: Red chickpea

Str. G. Garibaldi, 11, 43121 Parma
Tel. +39 0521 570208
www.ciaccolab.it
4. Sesto Senso, Imola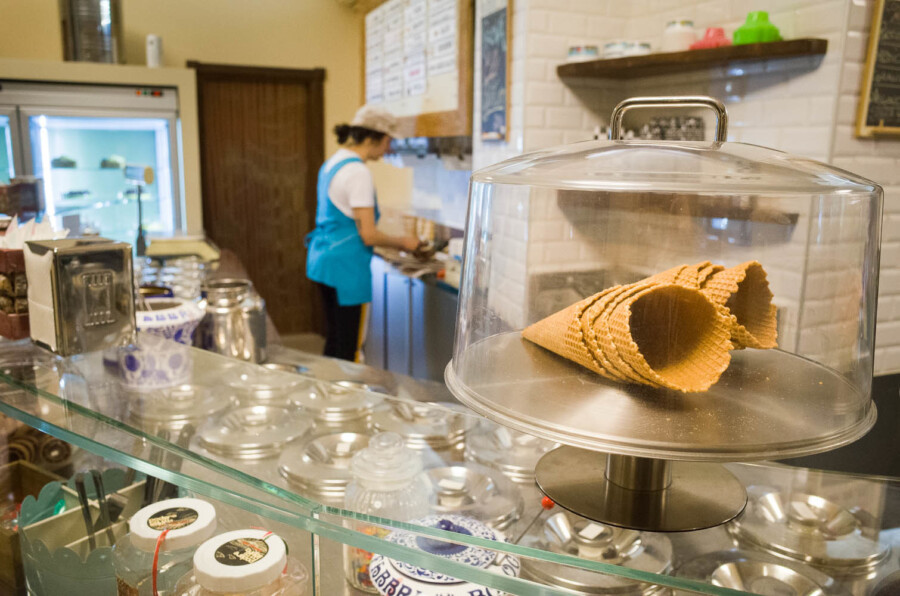 After a stroll in the painted Dozza, why don't you get to Imola for a sweet ending?
Sesto Senso is still out of the fancy guides and travel books, but it's a place every local know and love.
A shortlist of flavours with some seasonal changes. Try the refreshing and smooth pear & cinnamon sorbet, or Caribean nectar with chocolate and rum.
In summer don't miss their astonishing fruit granite.

My favourite flavour: pear and cinnamon sorbet

Via Emilia, 112, 40026 Imola BO
Tel. +39 0542 26485
5. Cremeria Capolinea, Reggio Emilia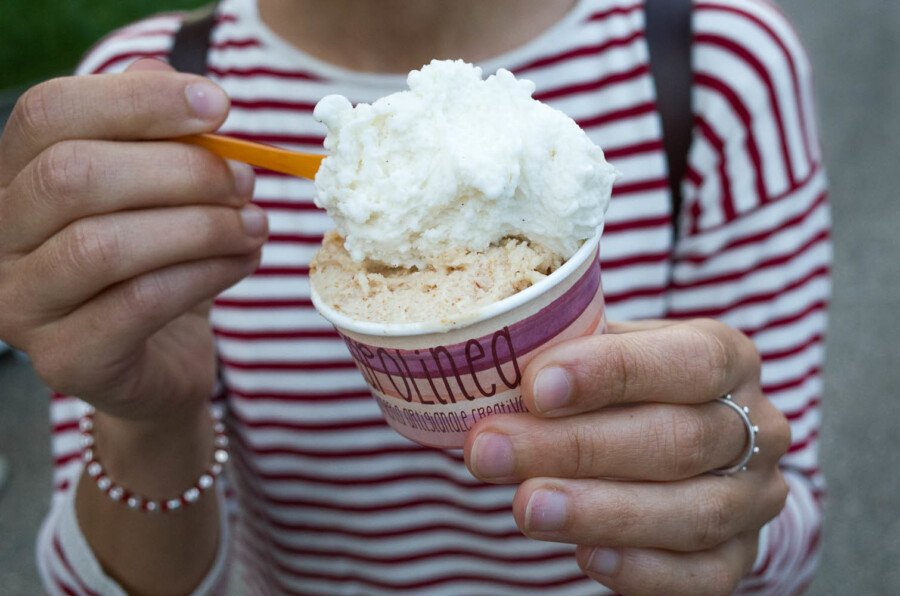 Set between Modena and Parma, Reggio Emilia still lacks the food halo of its neighbours. But if we speak about gelato everything changes.

Cremeria Capolinea is one of the best gelato I've tried in Italy.
Since 2010 Simone Di Feo, a former IT developer, decided to apply his algorithms to gelato. In 10 years he won several prizes, wrote a gelato recipe book and that seems just the beginning.

Capolinea gelato is precise and creative like Simone's tattoos.
Get classics like pistachio or hazelnut, perfect in taste and texture. Or delight yourself with Giovanna, a semifreddo with cream and almond brittle, or Vidamà, a 100% chocolate sorbet from Côte d'Ivoire.

My favourite flavour: "Al contadino non far sapere" (don't tell the farmer): gelato with robiola cheese, pear and honey.

Viale Ettore Simonazzi, 14, 42121 Reggio Emilia RE
Tel. +39 0522 452722
cremeriacapolinea.com
---
---