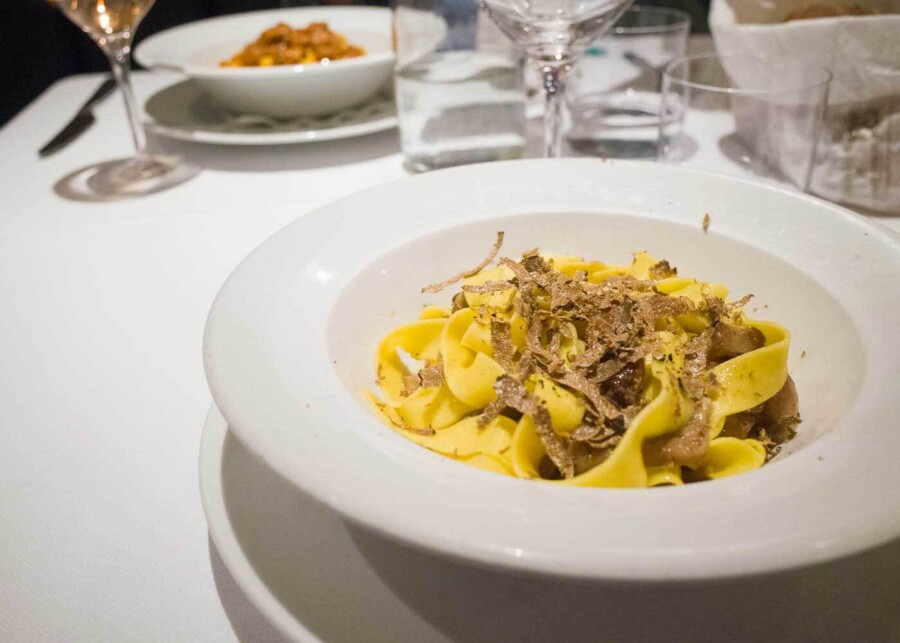 From the Tuscany you don't expect, to a mix of Bologna restaurants that were there waiting to be found.
Here's my 2021 through the best food.
And if you've missed them, here are my best food of 2020, 2019, 2018 and 2017.
Stuffed mussels @Teresa Bistrot sul Mare, Viareggio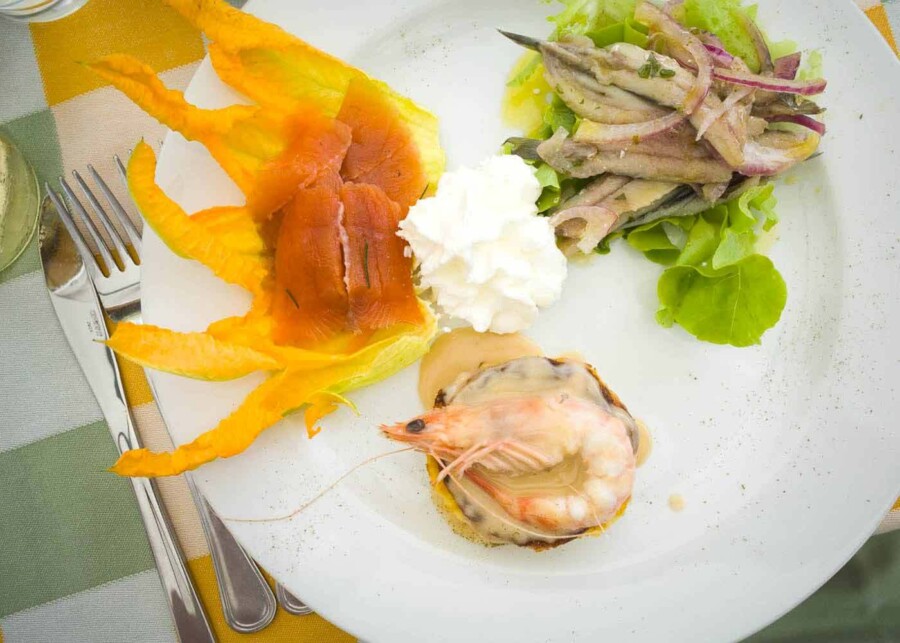 When you read Tuscany you may expect green hills with cypresses and wheat fields with a Gladiator running.
But Toscana (Tuscany) is much more beyond that.

I've spent some time on its coast, near the marble city of Carrara.
A fashionable beach with a glorious past and a view of the Apuane Alps in the background.

Food is not the main attraction here. You need to dig deep and search.

And you meet Teresa.

A restaurant on the beach, usually a terrible choice. Here in Viareggio instead Cristiano and his brigade make a good exception.

He obsessively researches the best local ingredients to create a cuisine that well mixes tradition and creativity.

Hard to mention a dish, everything is superb.
Ok, maybe the stuffed mussels are beyond that.

Info

Teresa Bistrot sul Mare
Viale Europa, 2, 55049 Viareggio
Tel. +39 393 712 8345
Tripe @Sotto La Loggia, Stazzema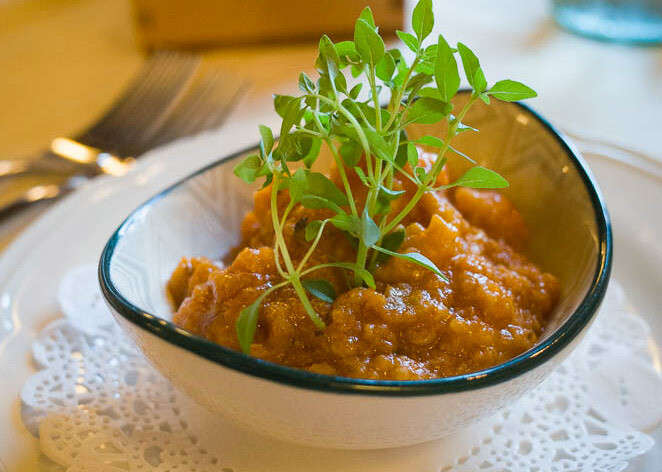 Tuscany again, not far from Teresa but surrounded by woods of chestnut trees.
The street ends, you've arrived.
The first thing you notice is the silence.
A lonely cat wanders why you're here, but when you enter Sotto la Loggia the answer is clear.
3 floors and a terrace where if you're looking for a place to propose, this is it.

The place is charming, the waiter nice and warm and but it's the menu that heats your heart.
Beans, tripe, chestnut, porcini (in season, if it's a good year), boar, rabbit. This is what I expect from a place in the wilderness.

Everything is fantastic, and the best part is the surprise to know that you'll come here again.
Info

Ristorante Sotto la Loggia
Via Luigi Cadorna, 94, 55040 Pomezzana
Tel. + 39 0584 777839
ristorantesottolaloggia.it
Tagliatelle al prosciutto @Terantiga, Bologna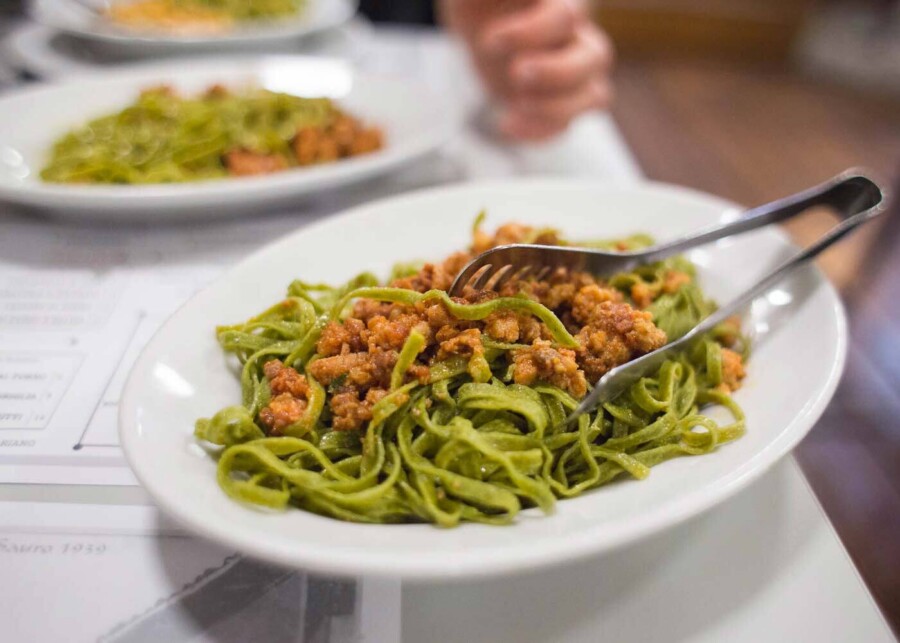 Rosa arrived in Varignana, on the hills of Bologna, in the 1950s with her brothers. They bought the old bar of this tiny village, destroyed and rebuilt after WWII.
Rosa's husband was a policeman, who died and left 2 kids, Anna and Giorgio.

It's with their help that since 1972 Rosa serves the recipes of her handwritten cookbook to friends and guests.

Simple menu.
Large portions.
Cheap prices.
Delicious food.
And Terantiga's green tagliatelle al prosciutto is one of the best I had in years.
Info

Terantiga
Via Domenico Dè Jani, 11, 40024 Varignana-Palesio BO
Tel. +39 051 695 7234
terantiga.com

Fried sage and porcini @Caminetto D'Oro, Bologna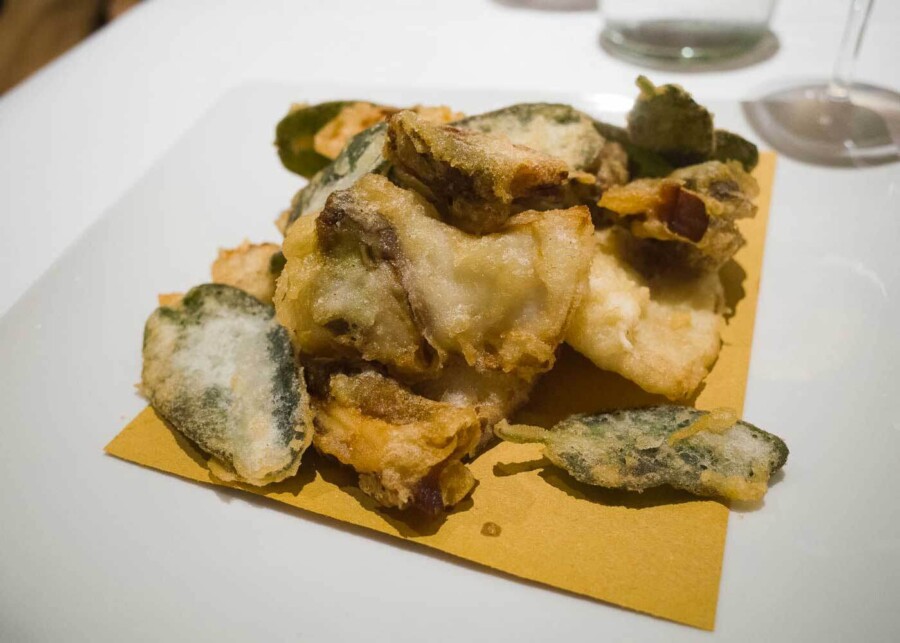 Caminetto D'Oro has been on my want-to-go list for years.
Then it was always too much expensive for friends, too much traditional for family, too too much.
I finally made it last October, a month of mushrooms.
And when mushrooms are on the menu, the alternatives disappear.
Fried sage and porcini to start. An extra pinch of salt to make it perfect.
Then pappardelle. Again with porcini and black truffle.Game, set and match.
But my eyes are following the fast waiters serving T-bone all around me.
It'll be for the next time. And I won't make it wait too much.
Info
Caminetto D'Oro
Via de' Falegnami, 4, 40121 Bologna
Tel. +39 051 263494
caminettodoro.it

Pallotte Cacio e Ove @Orsetto D'Abruzzo, Bologna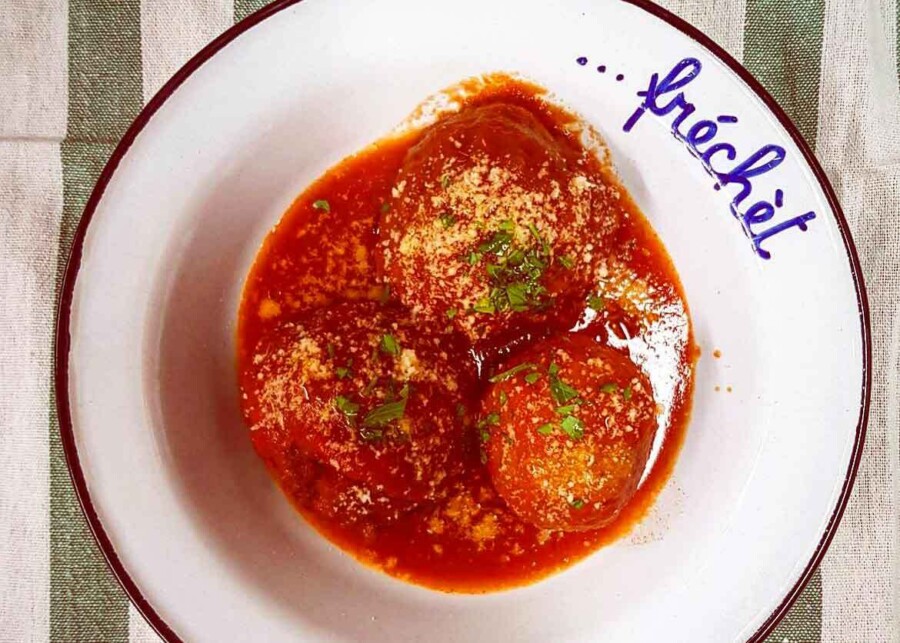 There's a fast connection between Bologna and Abruzzo.
And it's not Frecciarossa train arriving in Pescara at 9:30 pm.
Many students from this central Italian region move every year to study at Bologna University.
And they bring trucks of jars made by mom with sauces to survive the long Bolognese winter.
It's not a surprise that Abruzzese restaurants in Bologna are many and great.
Orsetto D'Abruzzo is near Via Del Pratello, a street of pubs and nightlife, so don't expect charm and romance here.
Get ready for strong flavors, the best sautè chicory of your life, neverending arrosticini (grilled sheep sticks) and pallotte cacio e ove.
Ok, Pallotte cacio e ove don't need a translation.
Just order it and thank me for making you discover it.

Info
Orsetto D'Abruzzo
Via Pietralata, 42abc, 40122 Bologna
Tel. +39 051 411 5323
---
---