Ring the doorbell and take a few steps to sit in one of my favorite restaurants in Bologna: Caminetto D'Oro.
A century under the portico
The story of Caminetto d'Oro, under the wooden portico in Via de' Falegnami, begins before WWII. But it was in 1980 that its golden fire arose.

The Carati family is in charge, with Paolo (also writer and journalist) behind the counter, and a young brigade in the kitchen, following the lead of chef Andrea Serra.

When you sit in the elegant room, check who's next to you. You could meet Martin Scorsese, who fell in love with this place during his last visit to Bologna.

If you prefer a more informal experience, you can go next door to Twinside. Since 2008 the Bistrot next to Caminetto offers a different menu for lunch and dinner.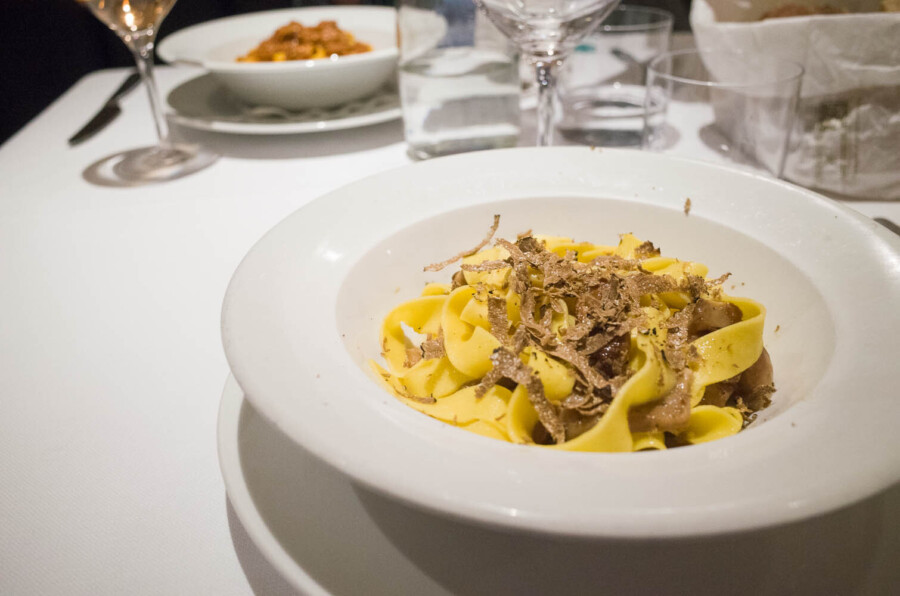 How's the food at Caminetto D'Oro
I like restaurants where you don't have too many choices.
3 starters.
3 pasta.
7 second courses.

All you need (but always ask for dishes off the menu).

You are in Bologna so there's no way to escape cured meat to start.
Have you already got the best at our Bologna food tour and have you also tried culatello on our tour in Parma?
I'm proud of you, let's go straight to pasta.

Tagliatelle al ragù is a secure harbor to sail. But if you're lucky you can find pappardelle with black and white truffle or porcini mushrooms, without renting a car to go to Amerigo.

But now we need to talk about Josper.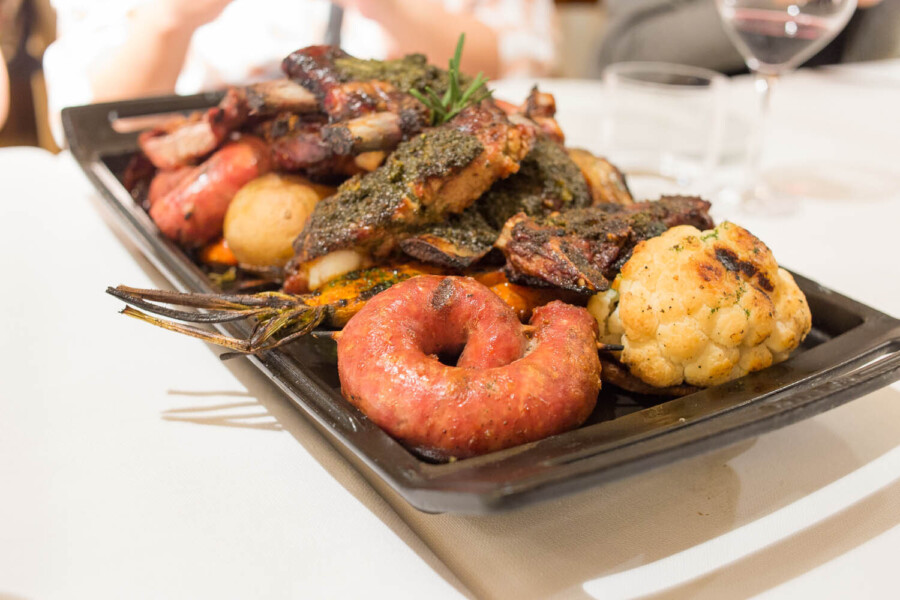 Josper is not a new comedy on Netflix, but a Spanish-made charcoal oven used by the best chefs around the globe.

At Caminetto they bake inside Josper rib steak, mixed pork meat, T-Bone but also carrots, potatoes and peppers that become the best carrots, potatoes and peppers you've ever had.

Sometimes the Fassona beef tartare reappears on the menu. That's a classic dish born in 2000. Get it if it's there.

Ask for help to choose a bottle between the 450 you find. Or join our Bologna wine tasting to have better knowledge about it.

At Twinside the menu is different. Not less interesting.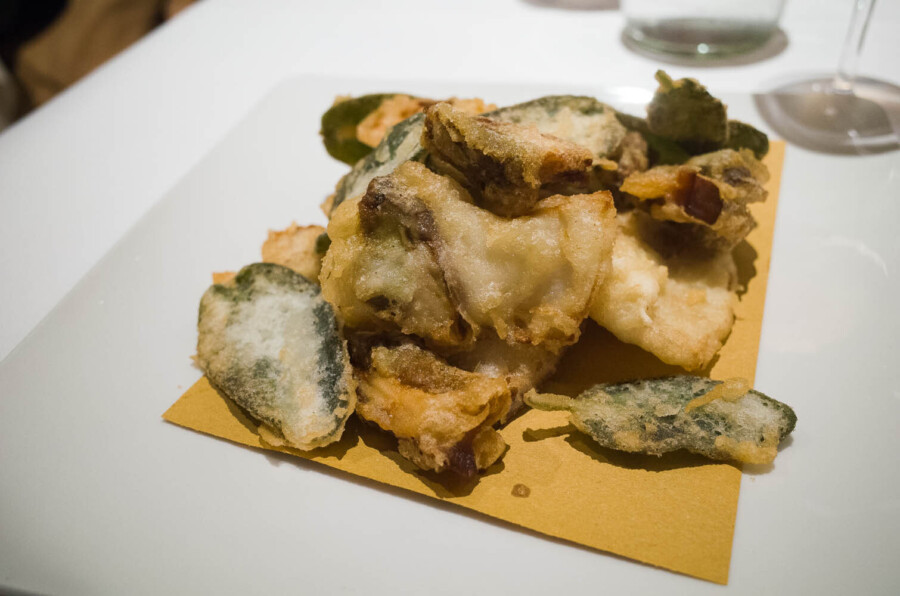 Why eat there
There aren't many places where you can blind pick a dish on the menu and be sure to get something excellent. Caminetto is one of them.
The place is charming, the waiters gentle and professional but most of all: the food is excellent.
Why not
Ok, if it's not clear enough, Caminetto D'Oro is one of my favorite restaurants in Bologna. So why go somewhere else?

If you travel on a budget, if you prefer informal places, and if you're vegetarian or you don't like mushrooms and truffles.
Those are the only reasons that could come to my mind.
Info
Via de' Falegnami 4 - 40121 Bologna
Tel. +39 051 263494
Opening times:
Tue - Sat 12:30 pm - 2.30 pm and 7.30 pm - 10.30 pm
Sun 12 pm - 2 pm

caminettodoro.it
---
---