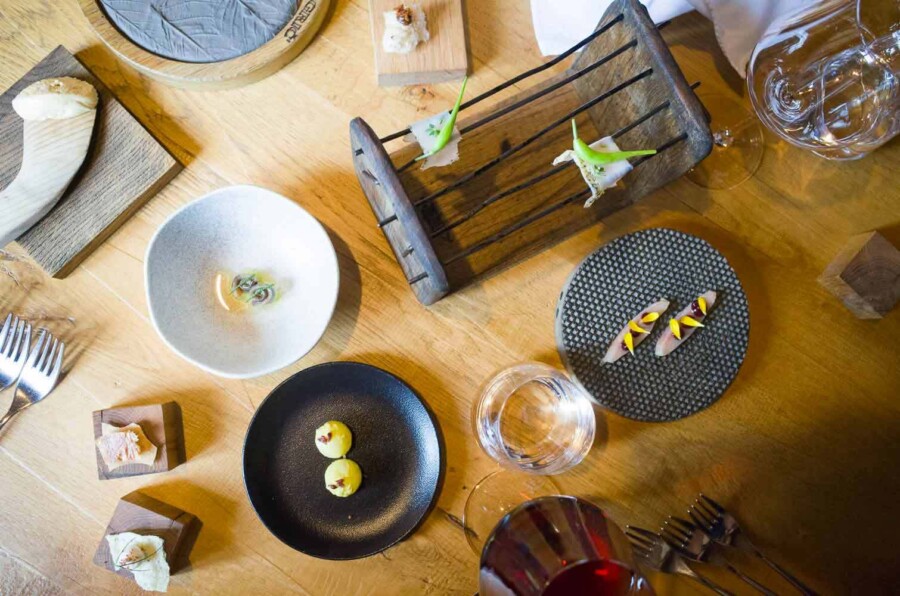 2020 I'll remember you. Surely not for the food I had.
But like the squirrel who left his nest to get an acorn, I had my chances to find fantastic food. Even in 2020.
Curious to know the best food and restaurants I've tried this year?
(If you've missed it, here what happened in 2017, 2018 and 2019)
Seupa à la Vapelenentse @Trattoria Omens, Aosta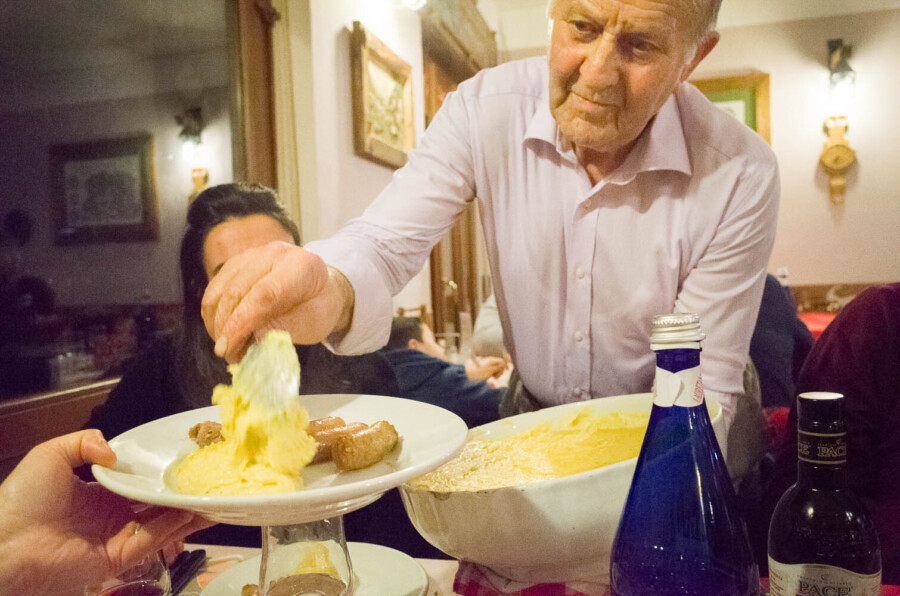 Forget for a while about Michelin stars, tasting menu and waiters filling your half-empty glass.
Well wait, don't forget about them completely. I'm in Valle d'Aosta, the valley under the bigger mountains in Europe.
When at least 2 different trusted sources (guides, blogs, old men on the street) suggest a place to eat, for me is a: go. I drive in a tight, endless street crossed only by deer.
After 10km in the wood the street ends.
A roof of stars and snowy peaks surround me.
A few steps and I'm inside Trattoria Omens. Large smiles, a big hall with wood on the walls and long tables to share.

I love the places where you don't need a menu. Like at Osteria Francescana, at Trattoria Omens you must get the tasting menu (but here it costs 25€):
- 4 starters
- 1 main course
- water, wine, free homemade grappa
As soon as I find out that the 4 starters are not starters, it's too late. I'm in a loop of cured meat, cotechino with potatoes and green sauce, fontina cheese cookies with lard. The loop is never-ending because the waiter serves me the bis as soon as I get distracted.
My main course is seupa à la Vapelenentse: a classic of the poor Valle d'Aosta cuisine made with bread, fontina and Savoy cabbage.
And the 4th starter?
It's served as a dessert and it's made of chestnuts with fresh butter. Here in the silence between the mountains, the rules are different. And who am I not to follow them?

Info

Trattoria Omens
Strada Omens, 11029 Verrès (AO)
Tel. +39 3474775334
www.trattoriaomens.com
Codfish @Ristorante Gino, Ancona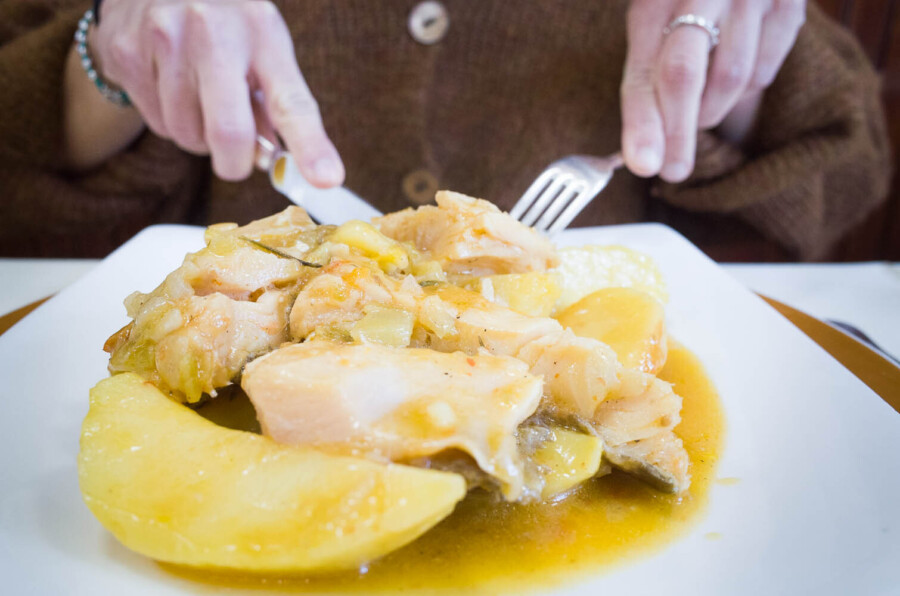 In front of the train station.
That's where, everywhere you are, I'd never suggest you to eat.
Like all the rules written on stone, there are exceptions.
Gino restaurant is in front of Ancona train station. Between a kebab shop, a 2 stars hotel and a bingo.
I open the wobbly glass door and I check my smartphone in the pocket to be sure I'm not in the 1960s.

Umberto, 83 years old, sits in the corner, watching the news on TV.
Don't expect smiles from him, but if you're looking for the best codfish in Ancona, he's the man.
An elegant waiter (formal like they used to be) gives me the menu, but I already know what I'm there for.
Stoccafisso all'Anconetana.
A codfish stew cooked for 2 hours and served with potatoes.
It seems simple, it's not.
First, you need to find a good codfish, then wet and desalt it by regularly changing its water. In the end, you need to properly cook it with carrot, onion, celery and rosemary.
Gino in Ancona has been the last restaurant I ate before the March lockdown. Definitely, it left a good taste in my mouth, hard to dissolve.
Info

Ristorante Gino
Piazza Rosselli, 26, 60126 Ancona
Tel. +39 071 214 1163
Passatelli @Cucina del Condominio, Ravenna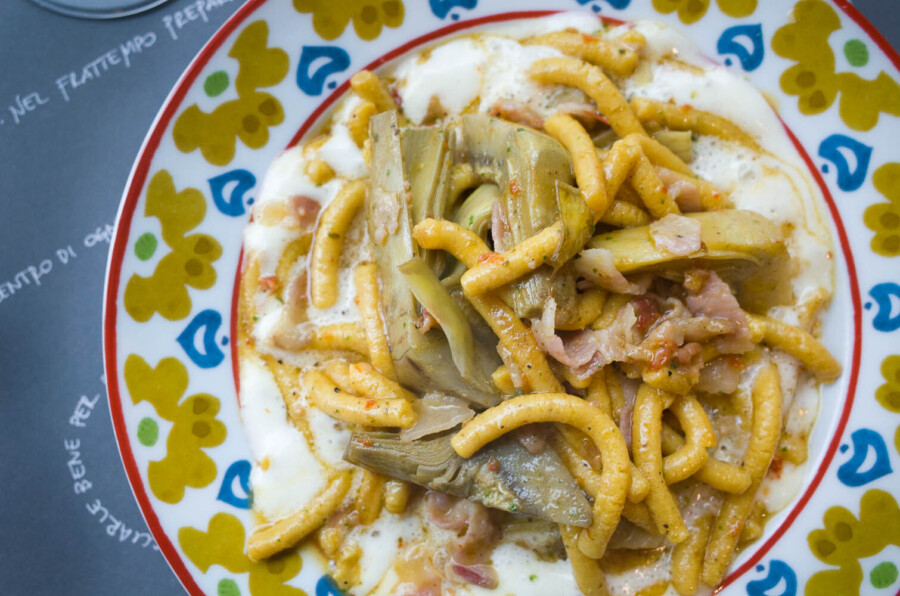 What would you expect from a place literally called "flat kitchen"?
Friendly atmosphere, genuine cuisine, portions of pasta big enough to serve a full flat.

That's exactly what you get in this cozy restaurant in a residential district of Ravenna.

Colomba and Paola are the sfogline who make fresh pasta like passatelli, cappelletti (don't ask for tortellini here, we're in Romagna!) or tagliatelle. They're served with the classic sauces, but also with a sprinkle of creativity.

Like this passatelli with artichokes and cheek lard, served on a mousse of 24 months Parmigiano Reggiano.
They sing of joy, don't they?
Info

Cucina del Condominio
Via Guglielmo Oberdan, 36, 48121 Ravenna
Tel. +39 327 680 3847
cucinadelcondominio.it
Seabass with citrus fruits @Osteria alle Testiere, Venice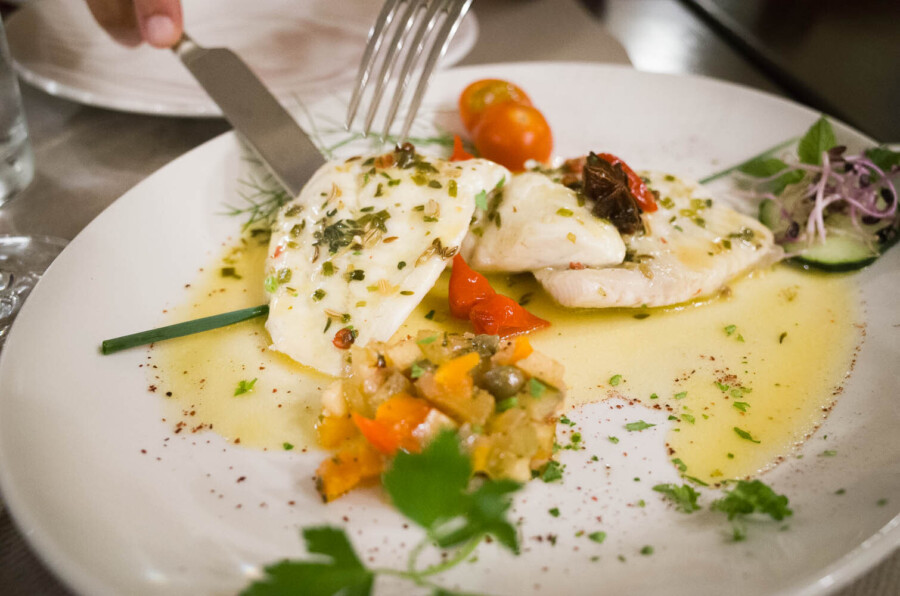 Venice instinctively reminds me of Istanbul
same buildings on the sea
red sunsets disappearing in thin air.
Franco Battiato, Venezia Istanbul.
So as soon as I could leave Bologna in June, the first place I had to visit was Venice.
Another Venice.
Silent, slow, calm like the sea after a huge storm.
A dear friend who well knows my passion for fish spent hours telling me about Osteria alle Testiere.
A small room with a few tables, an intimacy that in the past would be perfect.
Only fish on the menu. Laguna fish.
Every course I get, from razor clams to seabass is nothing less than perfect.
I wash my mouth at the end with a bittersweet liquor made in Venice, thinking about the next time I could see a red sunset in Venice.
It tastes more bitter than sweet.
Info
Osteria alle Testiere
Calle del Mondo Novo, 5801, 30122 Venezia
Tel. +39 041 522 7220
www.osterialletestiere.it
Duck egg, mushrooms @Gostišče Grič, Slovenia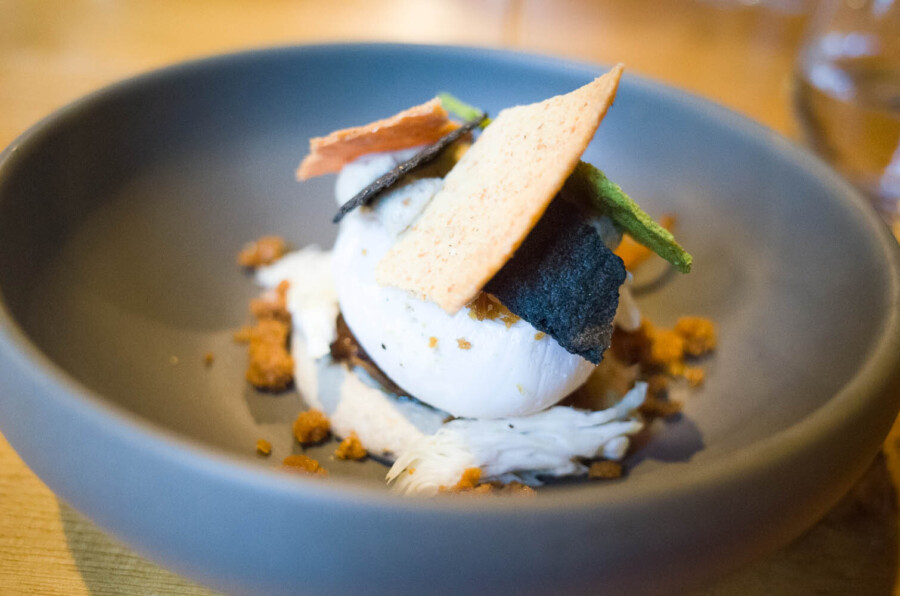 Instagram, Facebook, Netflix.
Wherever you turn, you found Slovenia mentioned as the next big thing about food.

Is this just a huge marketing plan to make you spend the only holiday of the year there?

After 10 days between the gorgeous Lubjana, the mountains of Carso and the sea of Pirano, I can confirm there is no plan.

What you'll find it's a scene of new young restaurants, working hard to make the world talk about them.

Of the many that deserve a mention, in one I left my heart and stomach. It's called Gric and, apparently, Michelin guide's inspectors still haven't stopped there.

30 min from Ljubljana, it looks like a mountain cabin in the fog.

2 fixed menu: meat or fish. 50€ each.
I go with meat and the symphony starts.
The conductor is in the kitchen but all the notes are in the right place.

Veal tartare, rabbit with goat colostrum, duck egg, aged beef.
Surprising flavors to show that Slovenia is already the food land you should save for better times.
Info

Gostišče Grič
Šentjošt nad Horjulom 24d, 1354 Horjul, Slovenia
Tel. +386 1 754 01 28
www.gric.si
---
---