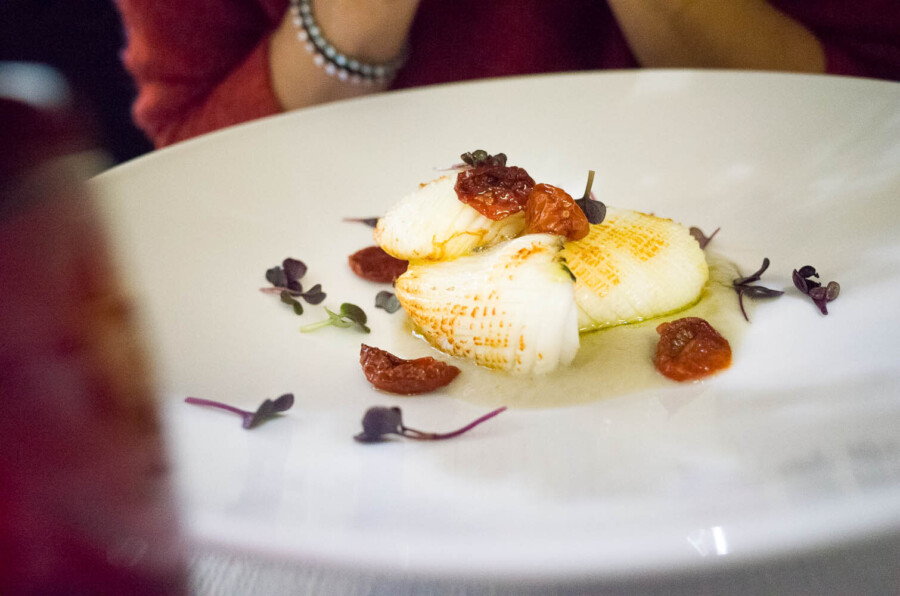 You have many reasons to visit Ferrara.
Admire its Romanic Cathedral, visit an exhibition at Palazzo dei Diamanti, or just walk around its centuries-old walls.
Mine is usually a restaurant called Quel Fantastico Giovedì. Let me explain why.
Enjoy your Sweet Thursday in Ferrara
Quel Fantastico Giovedì takes its name from "Sweet Thursday", a novel written by Steinbeck in 1954, set in a fisherman village.
Like in the book, where the protagonist "Doc" studies octopus, fish is the main reason to visit this small restaurant in the center of Ferrara.
Only 2 rooms with modern paintings on the walls and a warm atmosphere host food lovers since 1986.
Like another of my favourite restaurants, Scacco Matto in Bologna, this little gem is a modern, intimate bistrot perfect for a romantic dinner.
How's the food at Quel Fantastico Giovedì
In the short menu, you can choose between original fish dishes and traditional Ferrara cuisine.
So if you're into local flavors you must start with the marinated eel and sardines from Comacchio. Or explore the delicate flavor of the squid tartare with salted zabajone custard.

Then you can't skip the first courses.
Ricotta cheese gnocchi with swordfish and basil pesto is a brave combo. But you don't go wrong if you choose passatelli with cheek lard and pioppini mushrooms.

Not enough?

Keep going with sea bass and aubergine caponata or a fried mix of squid, prawns and Adriatico sea shrimps.
Why eat at Quel Fantastico Giovedì
Michelin's guide recommends Quel Fantastico Giovedì, but without any stars (yet). That's why I haven't included in the list of the best Michelin restaurants near Bologna. And that's not bad news actually.

Quel Fantastico Giovedi isn't only a truly fantastic restaurant.
But also keeps a quality/price ratio hard to find elsewhere.
Why don't
If you're looking for the traditional food of a trattoria or for the dinner of your dreams in a stellar location, this is not the place.
Quel Fantastico Giovedì stands in the middle. In that area of restaurants that don't end up on a Netflix show, but work with skills and knowledge.
This is not a trendy place, and it's good because trends pass. Quel Fantastico Giovedi will stay.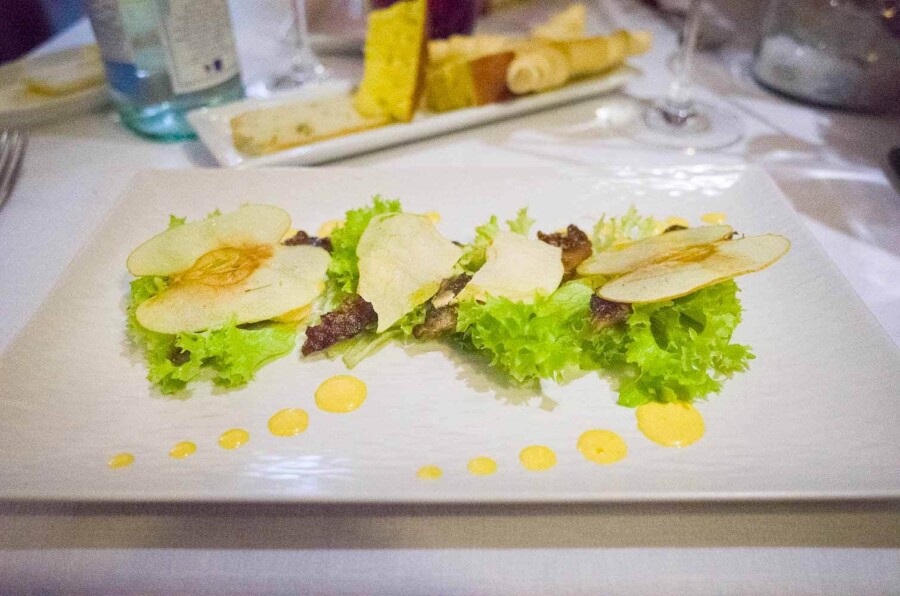 Info
---
---