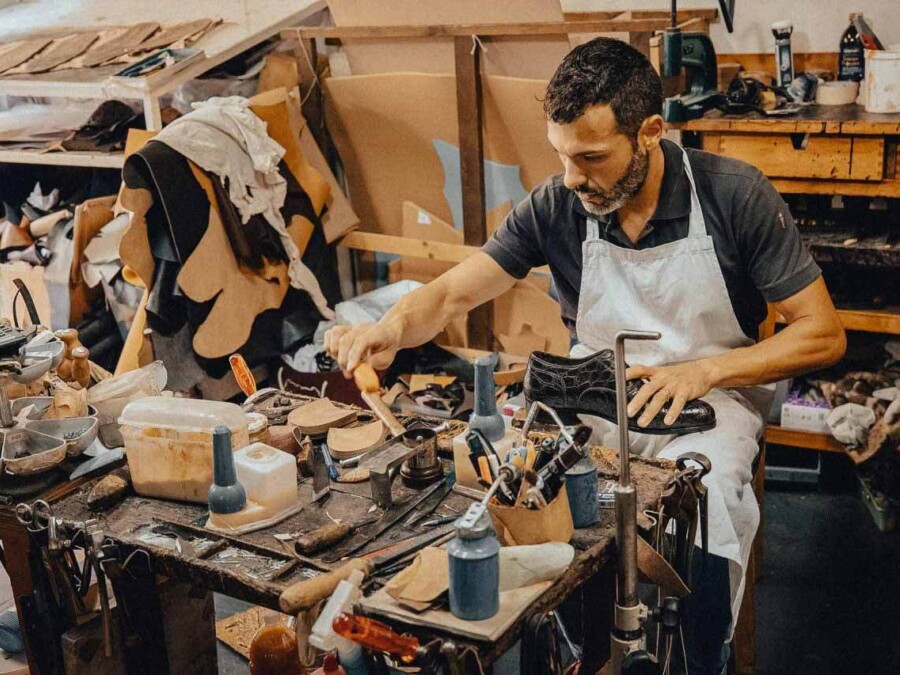 Shopping in Bologna can be more interesting than visiting a museum.
Family old shops from generations, vintage signs, passionate people.
Hard to mention them all, but here are my best shops in Bologna.
You won't find the same ones in your hometown, I promise.
We call Bologna "basket city".
So it's no surprise that the paradise of Jordan sneakers is here.

Marco Evangelisti is the guru. Huge collector of MJ, since 2007 owner of this shop in Piazza Galilei.

If you see a queue outside, it's normal.
And for the best ones, go downstairs to the caveau.
Info
P.za Galilei, 3, 40123 Bologna
Tel. +39 051 656 9442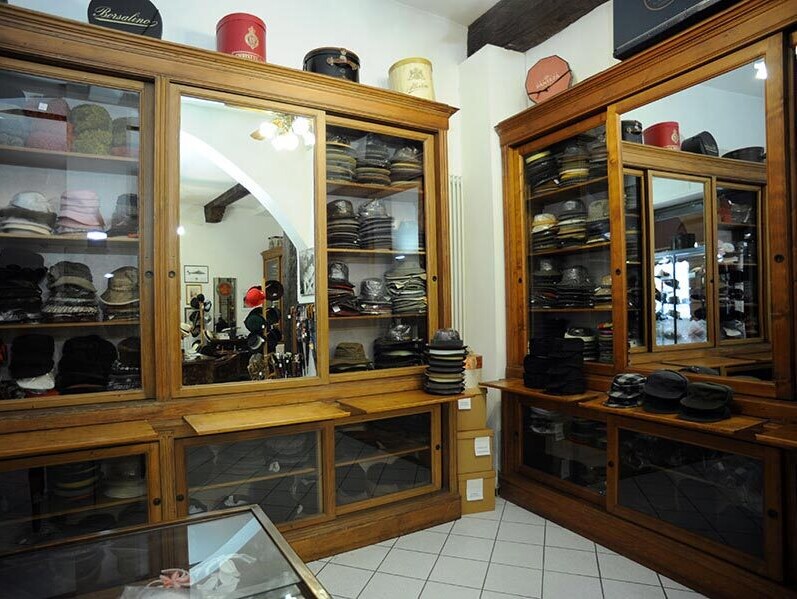 Born in 1870, the business originally produced felt for hats in the Jewish ghetto area. Then they began to produce caps for policemen, taxi drivers and all uniforms.
Now you can tailor-made your hat there.
But don't think to order it online, you have to try it.
And if you need an excuse, Antica Cappelleria Malaguti is also next to one of the best gelato in Bologna.
Info
Via Galliera, 32, 40121 Bologna
Tel. +39 051 224292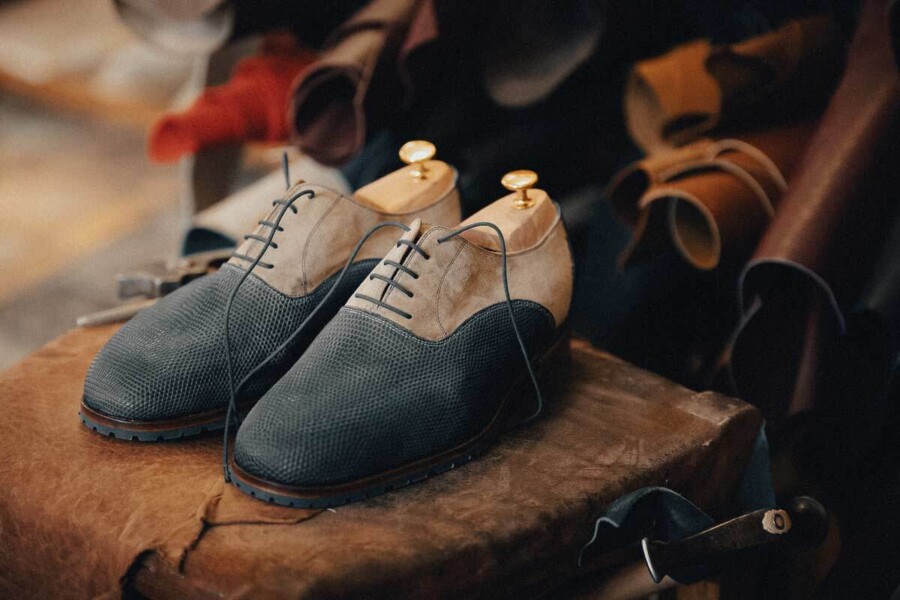 It is not easy to find Italian shoes made entirely by hand.

Massimo and Giovanni are the 2 shoemakers who in 2008 rediscovered a trade, once handed down from father to son.

Take your time, think about your feet, and follow their lead for a pair of shoes that will last your whole life.

If you want to take home something special from Bologna, this is your place.
Info
Via dell'Inferno, 22A, 40126 Bologna
Tel. +39 334 155 9055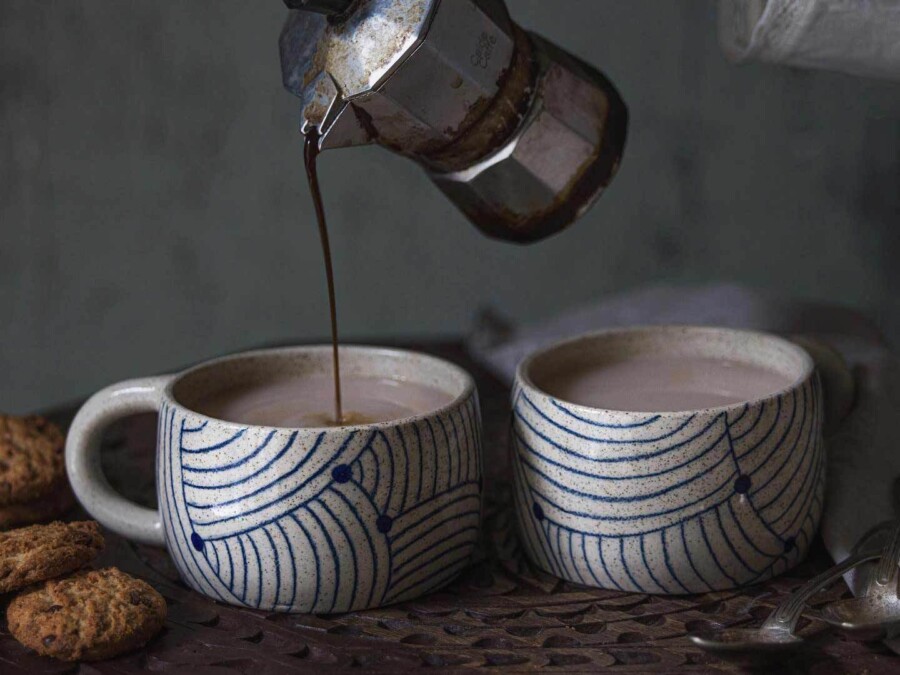 In the romantic Via Rialto, between wine bars and design shops, you can find Francesca Tomesani's small workshop.

Plates, cups, teapots, vases, necklaces: everything is handmade in ceramic and terracotta.

My favorite ones?
Teapots and jars for sugar and salt.

Info
Via Rialto, 4/B, 40124 Bologna
Tel. +39 328 781 5067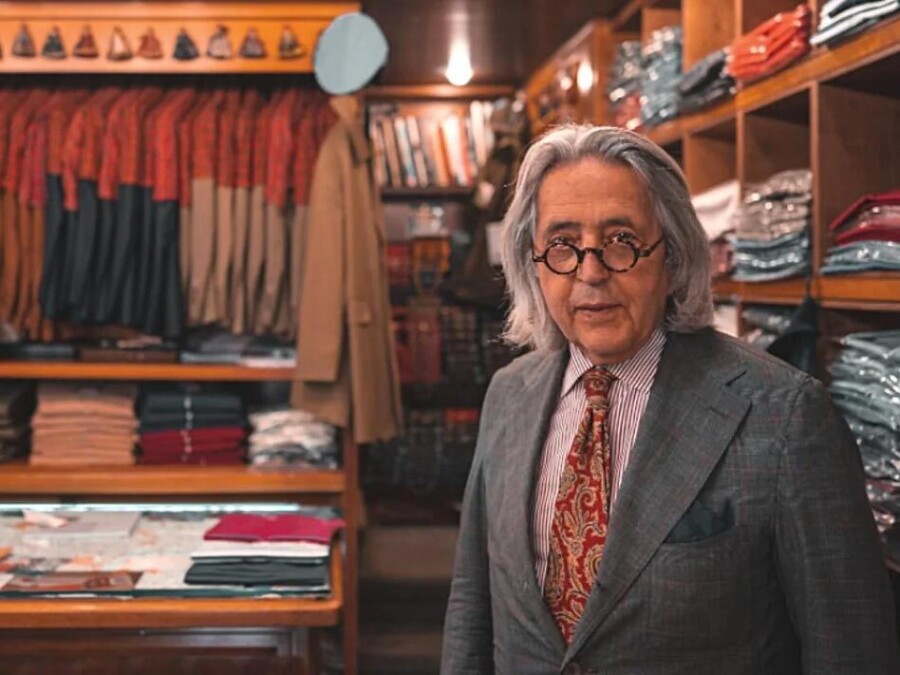 A piece of Britain in Bologna. That's De Paz.

Back in 1932, the De Paz's began importing fabrics from Great Britain. Shetland, Cashmere, the precious worsteds, Irish Donegal, Thornproof.

And so they began to create shirts, ties, and sweaters in a classic style.
After almost a century De Paz is still there, for those who don't follow the group but choose to take fashion slowly.

Info
Via Ugo Bassi, 4/D, 40121 Bologna
Tel. +39 051 231354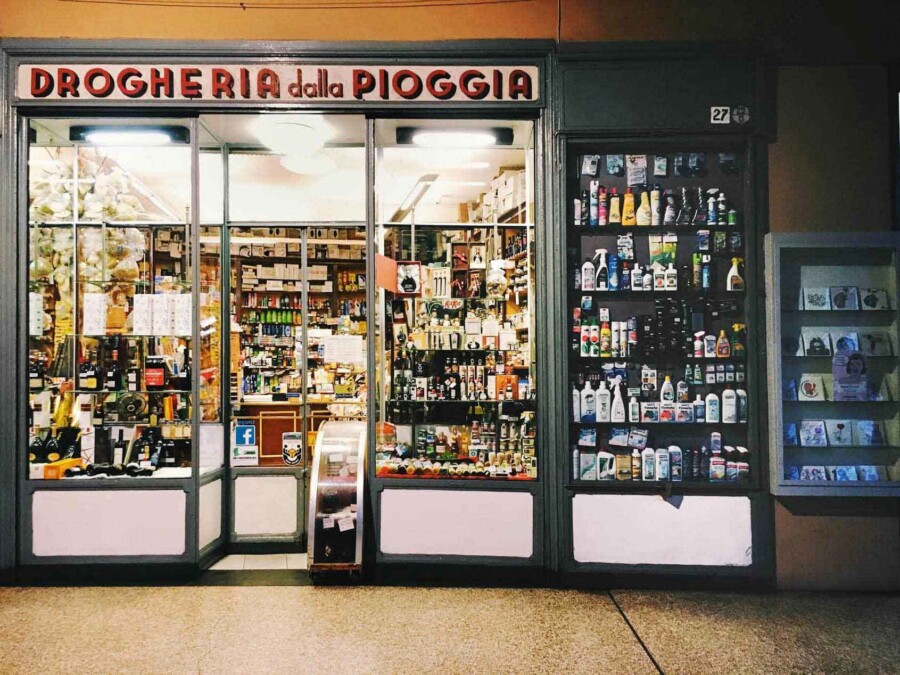 Some shops can tell a story.
They can bring up memories of places and people, smells that you'd thought you'd lost but they are still there.

Drogheria della Pioggia is a place where you can find mostarda to make classic Bolognese desserts, the real balsamic vinegar of Modena, but also spices, soaps, and shaving foam.

This place has been set under the portico for at least 500 years.
Maybe earlier, because a hospital already stood here in the 14th century and usually, nearby, there was always an apothecary's shop.

Info
Via de' Falegnami, 20, 40121 Bologna
Tel. +39 051 223754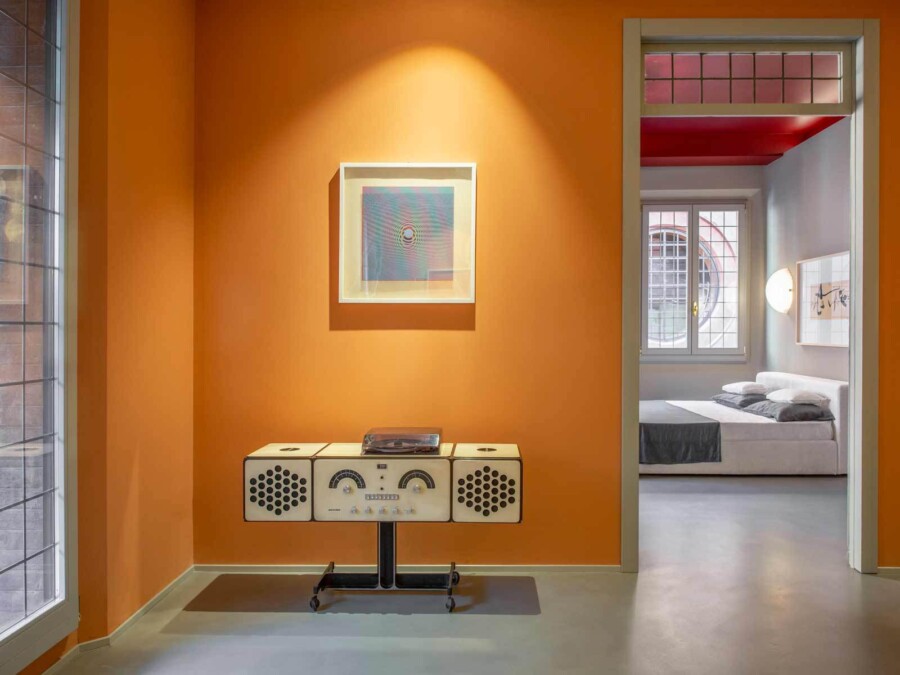 Local entrepreneur Dino Gavina was able to surround himself with some of the most prestigious artists and designers of the last century.

He worked closely with Carlo Scarpa, Marcel Breuer, Man Ray, Marcel Duchamp, Lucio Fontana.

Paradisoterrestre was Gavina's last major enterprise.
The brand initially specialized in outdoor objects and urban furniture.

Set in the heart of Quadrilatero food market, Paradisoterrestre is now a mix between an art gallery and a design shop. There you can find objects, editions from the Paradisoterrestre catalog and historical design pieces.

Info
Via de' Musei, 4, 40124 Bologna
Tel. +39 051 506 1212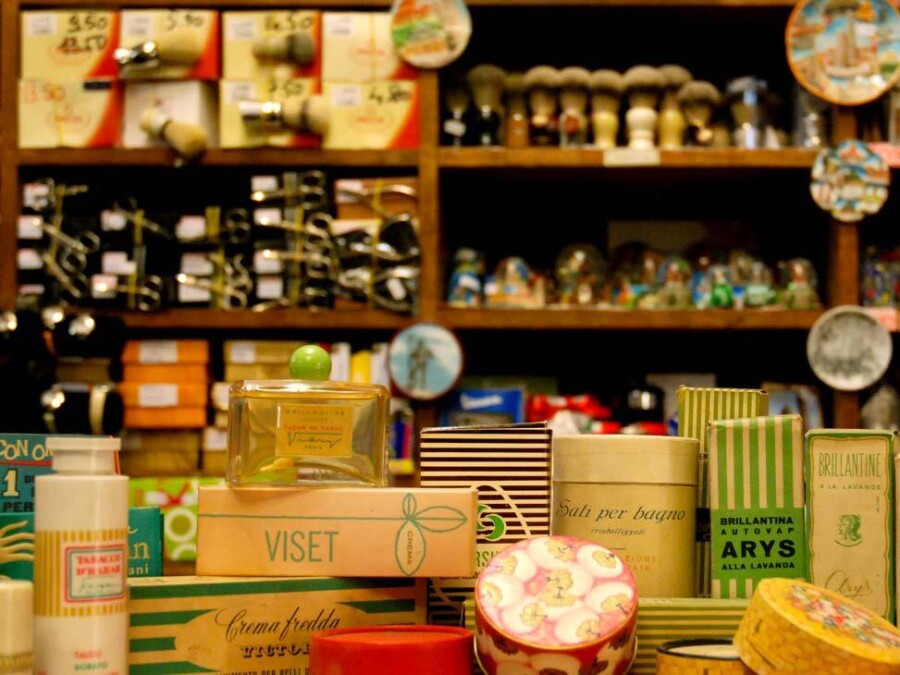 When I was a kid Via Indipendenza was much different than today.
Cinemas, charming cafes and restaurants, and tiny specialized shops.

Now it's full of cheap clothes chains and you can tell you're in Bologna only for the smell of broth coming from the windows.

La Coroncina resists. Like a past that doesn't want to disappear.
You can find it under a tower (Look up!), selling scissors, cards, soaps and unusual finds.

Do you want to surprise your dad after a trip to Bologna?
A silver toothpick or a nose hair trimmer, it's up to you.

Info
Via dell'Indipendenza, 3, 40121 Bologna
Tel. +39 051 231885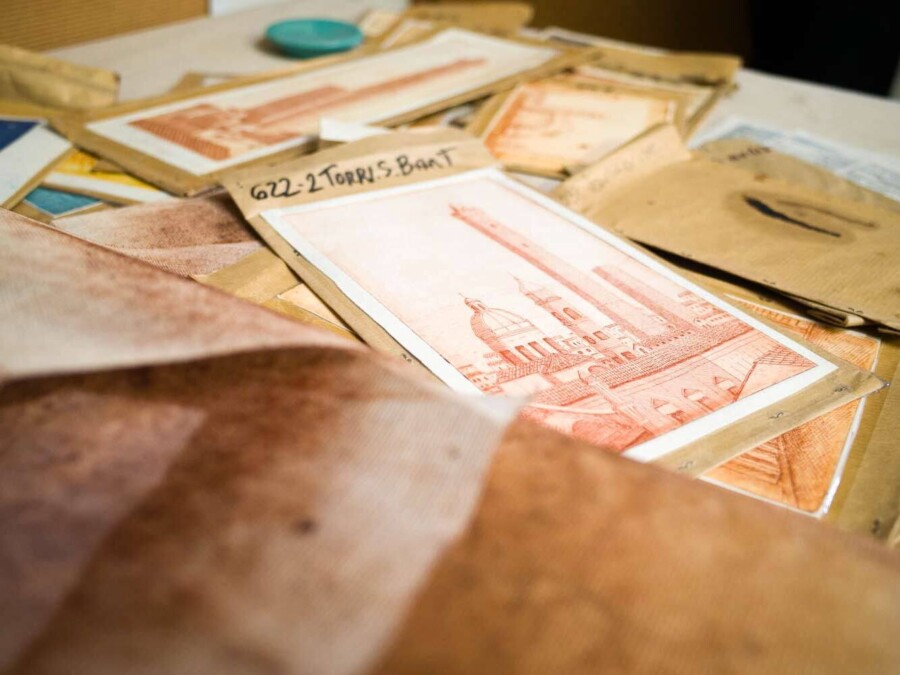 "A heavily-starched cheesecloth called tarlatan is used for wiping away excess ink from the printing surface." says Wikipedia.
An unusual name for an unusual shop hidden only a few steps from the 2 towers.

Tarlatana is the kingdom of artist and printer Daniela.
Choose between calendars, bookmarks, or prints of Santo Stefano Basilica to bring home the perfect gift.

Info
Via Canonica, 1/B, 40126 Bologna
Tel. +39 051 237022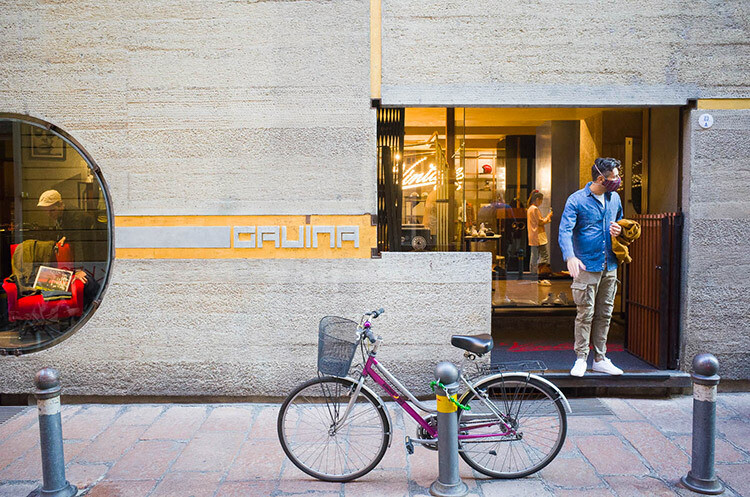 In a post about the best shops in Bologna I can't not mention this one.
You could easily miss it, while you walk during our Bologna food tour between a gourmet coffee and tagliatelle.

Dino Gavina asked Carlo Scarpa to create a showroom for his designs. He is probably the most influential Italian architect of the XXth century and if you go to Venice you'll find out why.

After many years of neglect, Gavina's showroom is still alive thanks to Vintage55 fashion brand.
Go inside to buy a hat or a t-shirt, just for the pleasure to be in a wonderful place.

Info
Via Altabella, 23/A, 40125 Bologna
Tel. +39 051 0145331
[photo credits: BolognaToday, Neropaco]
---
---