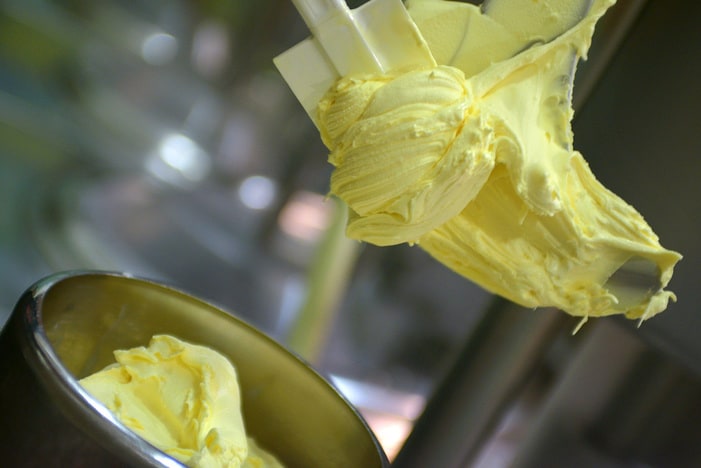 A couple of weeks ago i had a discussion with a colleague from Naples who claimed the superiority of Neapolitan cuisine of the Bolognese in terms of variety, taste and restaurants. Not to mention the pizza of course... In some ways he was right, but the only point on which we were in full agreement concerned the ice cream parlors.
Bologna is really one of the
best cities in Italy to have a gelato
and in our
Bologna Food Tour
we have the chance to enjoy a full tasting of my favourite ice creams.
The number of quality places is really high so you need advices to fully enjoy the joys that a great cone can give.
So here are my landmarks in town.
----Update August 2016----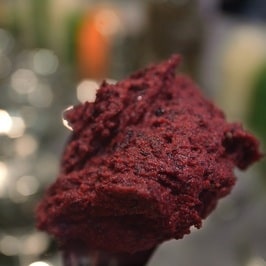 Galliera 49
Via Galliera, 49/b - 051 246736
You could find this parlor in your guide called "Stefino". The story is long, let's just say that now there's a Stefino in via Petroni but Galliera 49 is still my favourite.
Seasonal and organic fruit flavours (you won't find melon or peaches in December) and great classics as rum chocolate or mediterrean cream. But if you're looking for their best your have to try their granita (it's the only granita from Bologna in
Dissapore
's rank).
Favourite flavour:
melon and figs granita
---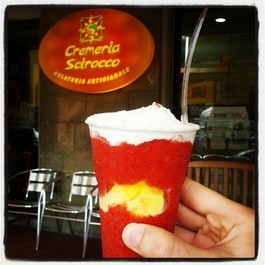 Cremeria Scirocco
Via Agostino Barelli, 1 - 051 6010051
Far from the city centre, you need a bus to get there but well deserves the efforts. Born in 2004 by the mind of a software architect who discovered the perfect alchimy of ice cream, is now one of the reference in town (ask
Gambero Rosso
about it).
Stay on the classics (cream, chocolate sorbetto) or try unexpected flavours (yeah gorgonzola cheese may sound weird, but what about rhum from Guadalupe?) or go on the Sciroccata: granita, icec ream and fresh cream, pure pleasure!
Favourite flavour:
sciroccata with strawberry and cream
---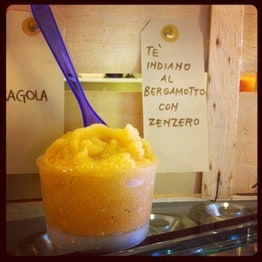 Cremeria Santo Stefano
Via Santo Stefano, 70 - 051 227045
Imagine a small Franch patisserie where you could have one of the best gelato of the town. The place is really tiny and charming and if you're lucky you could seat and taste the "
7 churches cream
" or "
Baraccano's chocolate
" of try the handmade ghiaccioli. In the showcase you'll also see delicious chocolate pralines...maybe a nice souvenir to take home.
From June 2016 they have a lab next door where they produce brioche, focacce, panettoni etc. a pleasure for the eye.
Favourite flavour:
Bronte pistacio
---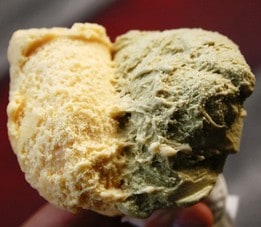 Gelatauro
Via San Vitale, 98 - 051 230049
While you're walking into Via San Vitale, maybe after a summer rock show at
Vicolo Bolognetti
, just imagine to walk inside a Sicilian patisserie. At Gelatauro you could taste some of the flavours of that beautiful island trying their pistachio or almond icecream, the jasmine granita or the sweet
manna
(a resin that only grows from ash trees in Castelbuono). The place is cute and you can also have breakfast there, trying some of their handmade cookies or (in winter) their great hot chocolate.
Favourite flavour:
ginger
---
Cremeria San Francesco

Piazza San Francesco, 1/b - 051 233230

Barbara is not only an organic and vegan supporter but also a master at gelato. She buys ingredients from the local farmers and she produces almond milk by herself. The result are deep and fresh flavours, that you can have in the beautiful landscape of Piazza San Francesco

Favourite flavour:

moroccan milk,

with almonds, hazelnuts and dates
Onorable mentions
I know that in this list i kept out some of the most famous gelaterie of Bologna:
Sorbetteria Castiglione
,
Cremeria Funivia
or
Grom
(if you know the story of Grom we'll talk about it soon) make really great artisan ice cream, but i'd like to keep the list short and include just my real personal favourites.