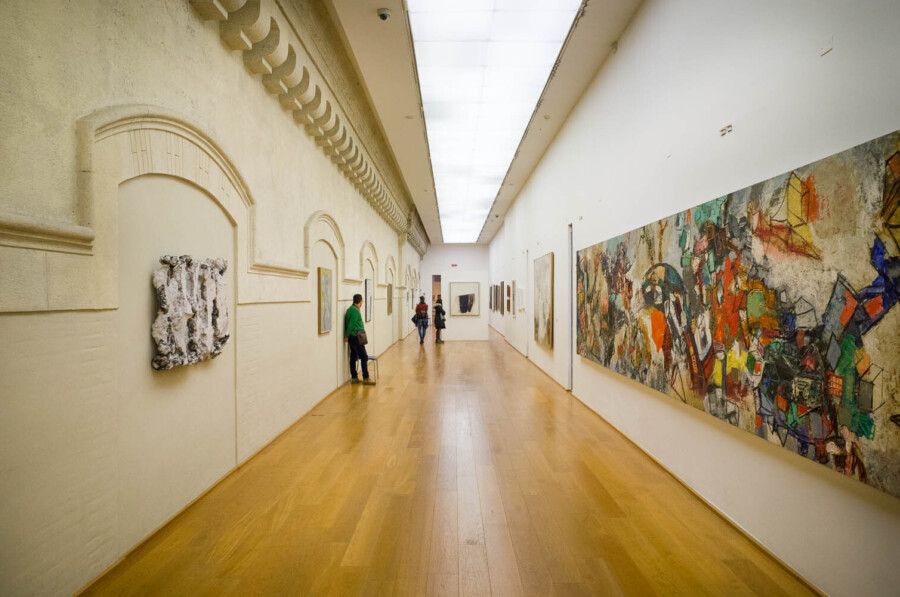 You're in Bologna for the food, I know. And I give you plenty of that, I promise.
But what about some art to digest tortellini?
Here's a list of the best exhibitions to visit in Bologna and Emilia Romagna, always up to date.
Exhibitions in Bologna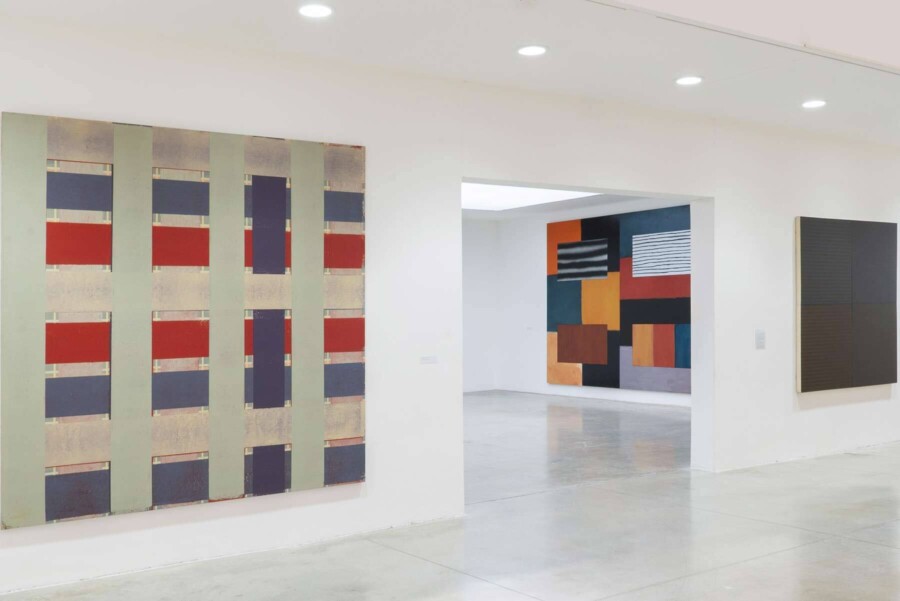 Photos!
Man Ray, Henri Cartier-Bresson, Vivian Meier, Robert Capa, André Kertèsz, Alberto Korda, Robert Doisneau.

Do they tell you something?

If not, it's time to meet the best photographer of the XX century inside the magnificent Palazzo Albergati.

Julián Castilla's photo collection is one the most complete in Europe.
If you're into photography, here's a list of the best photographers in Bologna.
Info
When: From 8/4/2022 to 4/9/2022
Where: Palazzo Albergati Via Saragozza, 28 40123 Bologna
Tel. +39 051 030141
Opening times:
Open every day from 10 am to 8 pm
Ticket: 17€
palazzoalbergati.com/photos/
Sean Scully: A Wound in a Dance with Love
Don't wait another 26 years to see the artworks of the Irish abstract painter Sean Scully in Bologna.

And since you're there, don't miss MAMBO's permanent collection.

Take the time to visit the area dedicated to Giorgio Morandi, the most important painter from Bologna.
Info
When: From 22/6/2022 to 9/10/2022
Where: Via Don Giovanni Minzoni, 14, 40121 Bologna
Tel. +39 051 649 6611
Opening times:
Tuesday and Wednesday 2 pm-7 pm
Thursday 2 pm -8 pm
Friday, Saturday, Sunday and holidays 10 am-7 pm
Ticket: 6€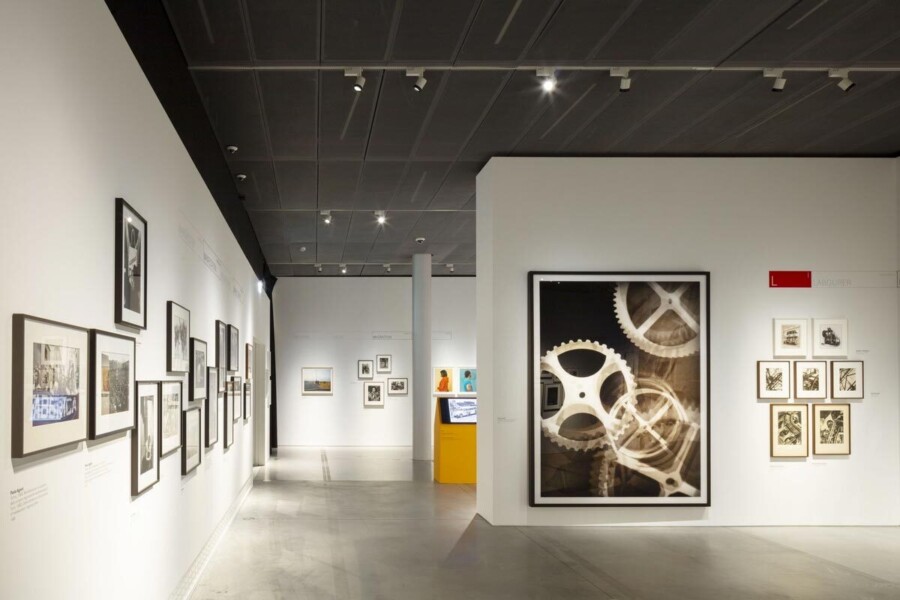 Folgorazione Figurative, Pier Paolo Pasolini
The Italian director Pier Paolo Pasolini was born in Bologna 100 years ago.

His career took him elsewhere, but his training took place under the towers.
Follow this path that shows how the great works of art history are grafted onto his films.
Info
When: From 1/3/2022 to 02/11/2022
Where: Piazza Re Enzo underpass
Tel. +39 051 658311
Opening times:
Monday to Friday 2 pm to 8 pm
Saturday and Sunday 10 am to 8 pm
Ticket: 10€
I pittori di Pompi
Bologna and Naples have never been so close.
Check over 100 artworks from the Archeological Museum of Naples made by the pictores.
Info
When: From 23/9/2022 to 13/03/2023
Where: Museo Civico Archeologico
Tel. +39 02 91446110

Opening times:
Monday, Wednesday, Thursday and Friday: 10 am - 7 pm
Saturday, Sunday and holidays: 10 am - 8 pm
Ticket: 14€

ipittoridipompei.it
THE MAST COLLECTION - A visual alphabet of industry, work and technology
You need a bus or a car to get to MAST, but get that bus or car.

The location of this private museum is stunning and all the exhibitions they make are nothing less than perfect. And free entry.
Look at 500 photos of their collection of industrial photography, including Sebastiao Salgado, Gianni Berengo Gardin, and Eugene Smith.
Info
When: From 10/2/2022 to 28/8/2022
Where: MAST, Via Speranza, 42, 40133 Bologna

Opening times:
Tuesday to Sunday 10 am to 7 pm
Ticket: Free entry
Cento % Dino
If you're into Italian design, the name Dino Gavina should ring some bells. He was the head of some of the best design brands of the XXth century like Gavina, Flos, Simon, Sirrah, Paradisoterrestre.
He collaborated with Man Ray, Achille Castiglioni, Marcel Breuer Marcel Duchamp and Lucio Fontana.
This exhibition celebrates his life on the 100th anniversary of his birthday and includes a stop at Gavina shop by Carlo Scarpa.
Info
When: From 23/9/2022 to 7/11/2022
Where:
- Sala d'Ercole - Palazzo d'Accursio, Piazza Maggiore 6
- Paradisoterrestre gallery, Via De' Musei 4
- Former Gavina shop, Via Altabella 23

Opening times:
TBD
Ticket: Free entry
paradisoterrestre.it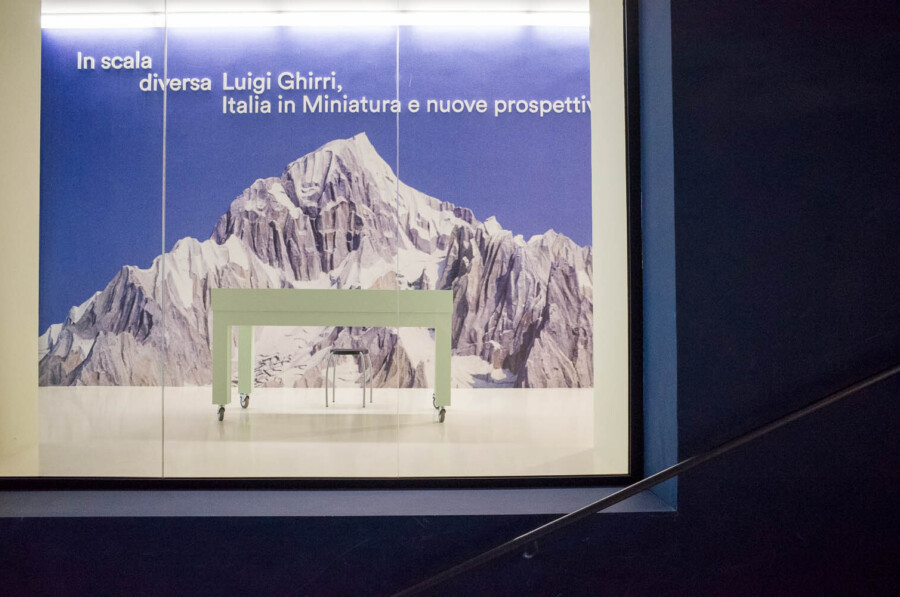 Exhibitions in Modena, Ferrara, Reggio Emilia
Fakes. Da Alceo Dossena ai falsi Modigliani

The space between reality and fake can be short.
And some students' jokes about Modigliani can become an explosion in the world of art.
This unusual exhibition in Ferrara shows the works of Alceo Dossena, a formidable sculptor of pre-Christian, medieval or Renaissance works.

Fakes, in a word.
But can you tell the difference?
Info
When: From 7/4/2022 to 25/9/2022
Where: Palazzo Bonaccosi Via Cisterna del Follo, 5 Ferrara
Tel. +39 0532 244949

Opening times:
Thursday and Friday 3 pm to 6:30 pm
Saturday and Sunday 10:30 am to 6:30 pm
Ticket: Free entry
In scala diversa. Luigi Ghirri, Italia in miniatura e nuove prospettive
Put together the most unusual work of my favourite Italian photographer, Luigi Ghirri.
Inside one of the best museums in Emilia Romagna.
In a city that is an underrated gem of our land you have to visit, Reggio Emilia.
Then you'll get this exhibition that shows the behind-the-scenes of this strange park near Rimini that represents all of Italy together.
Info
When: From 29/4/2022 to 23/1/2023
Where: Palazzo dei Musei, ia Lazzaro Spallanzani, 1, 42121 Reggio Emilia
Tel. +39 0522 456477

Opening times:
Tuesday, Wednesday, and Thursday 10 am – 1 pm
Friday, Saturday, Sunday and public holidays: 10 am – 6 pm
Ticket: Free entry
Civilization: Vivere, Sopravvivere, Buon Vivere
A huge photo exhibition with 300 pictures by some of the most important global photographers like Alec Soth, Richard Mosse, Francesco Zizola and Massimo Vitali.
The theme?

The present and future of the contemporary world, which is increasingly characterized by interconnection and globalization.
Info
When: 17/9/2022 to 8/1/2023

Where: Musei San Domenico – Forlì P.le Guido da Montefeltro, 12

Opening times:
Tuesday to Sunday: 9:30 am – 7 pm
Ticket: 13€
---
---