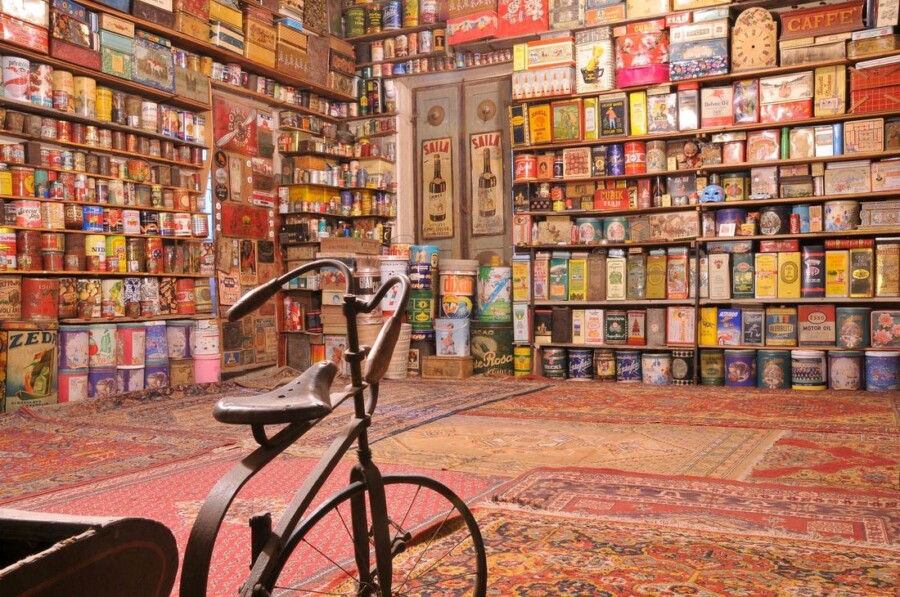 Can you skip Louvre in Paris, Prado in Madrid or MoMa in NYC?
No, but sometimes I've found myself lost and looking for the exit.
​These are the best hidden museums to visit in Bologna and Emilia Romagna.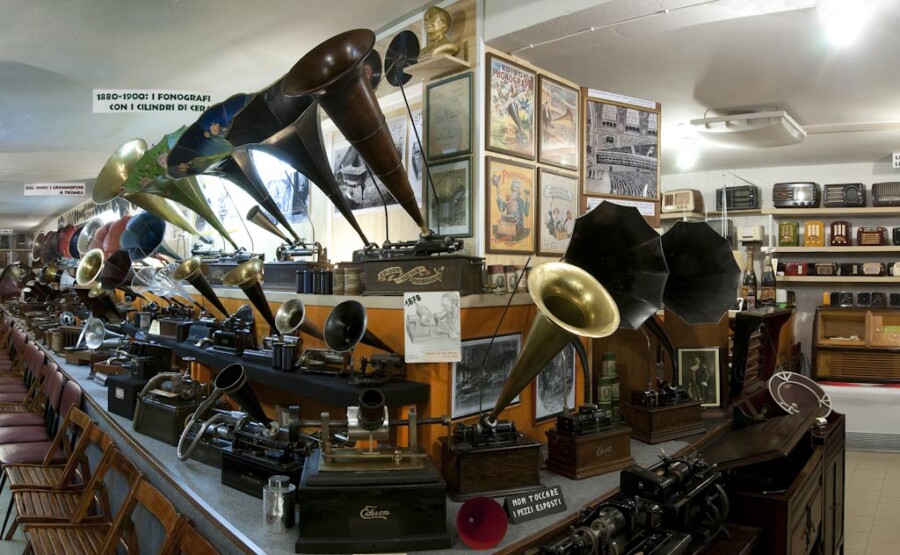 Like an old photo hidden in a book, Museo Pelagalli is a place to relive the past and bring back forgotten emotions.

A visit to this museum is a dive into the past, accompanied by sound, images and objects that have made the history of music, cinema, TV and radio. Inside you can find over 2000 original and working items ready to amaze those who enter this temple of communication.

Everything is described in a unique way by Gianni Pelagalli, founder and owner of the museum. He entertains with all his passion for the exhibit, making the visit interactive and fun.

​An exceptional and exciting heritage between colourful jukeboxes, radio stations by Guglielmo Marconi, the first models of black and white TV, the computer's evolution, several gramophones and much more.
Info
Via Col di Lana, 7/N, 40131 Bologna
Tel +39 338 8609111 / +39 051 6491008
www.museopelagalli.com
Guided tours on request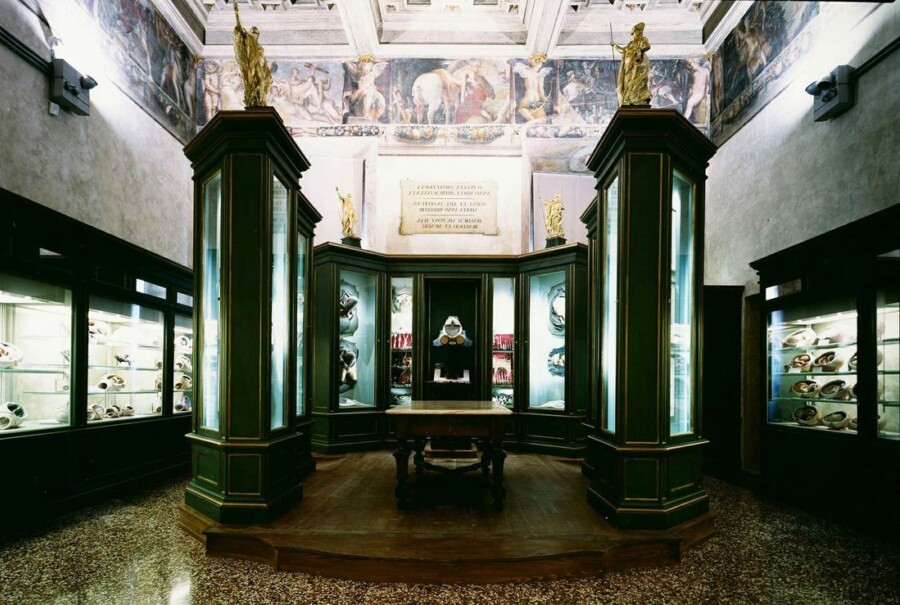 Known as the set of oddities, exotic beauties, animals and tools of various kinds, the Palazzo Poggi museum is born from the recreation of several laboratories of the ancient Institute of Sciences.

Palazzo Poggi is set in the heart of the university area of Bologna and hides many treasures: the Aldrovandi collection, the wunderkammer by Ferdinando Cospi, the naval models, the fortified city plans, the anatomical waxes.

​In addition, over the years, it has also collected pictorial collections and it boasts numerous frescoes on the ceiling.
Each room is dedicated to different branches of human knowledge: from naturalistic collections to oriental ones, from the modern age's geography to collections of anatomy and medicine.

Consider also a visit to Specola: the old astronomical observatory of Bologna. Not only for the stunning view you get from the roof.
Info
Via Zamboni, 33, 40126 Bologna
Tel: +39 051 2099 610
https://sma.unibo.it/it/il-sistema-museale/museo-di-palazzo-poggi
Ticket: 5€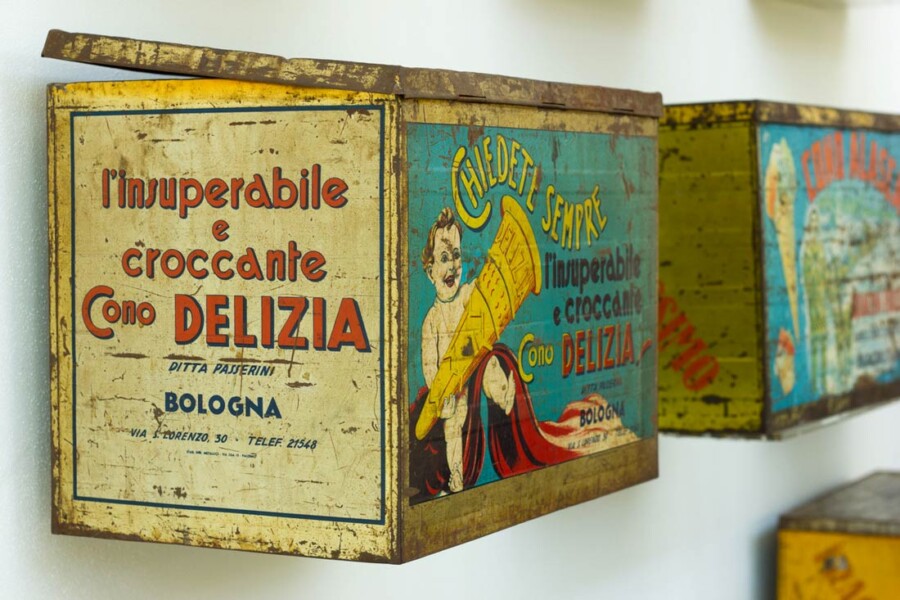 Any gelato addicted out there?
This very sweet museum is your place. Here you can follow the stages of gelato in time and space, from the Egyptians to the present day, with a final surprise.

The large open space location exhibits original machines that have made the history of the Carpigiani company along with photos, historical documents, multimedia workstations and precious tools used to produce and preserve the authenticity of gelato.

​If you are looking for an activity to do in Bologna with kids this is the first place on your list.
Info
Via Emilia, 45, 40011 Anzola Emilia (BO)
Tel +39 051 6505306
www.gelatomuseum.com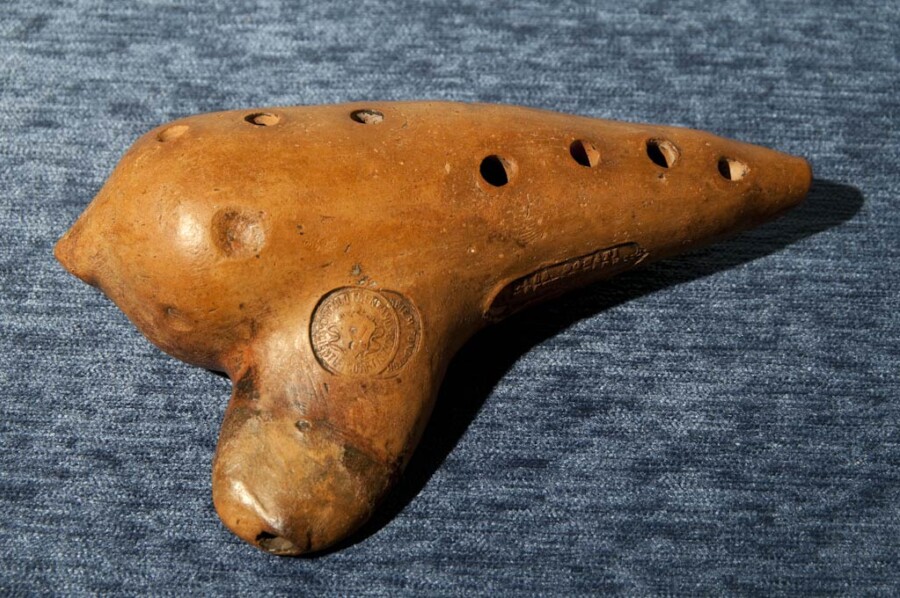 Ocarina is a ten-hole terracotta flute with a typical goose shape, invented in Budrio in 1853 by a boy named Giuseppe Donati.

Ocarina museum tells the story of this curious instrument through photos, records, scores and lots of musical instruments.
Lots of rarities and strange pieces like the first handmade creations or the giant Korean ocarina.

In the same street, you find also the small and interesting puppets museum, an 18th-century amazing theatre, and a very good restaurant (Centro Storico).
Info
Via Garibaldi, 35, 40054 Budrio BO
​Tel. +39 051 692 8306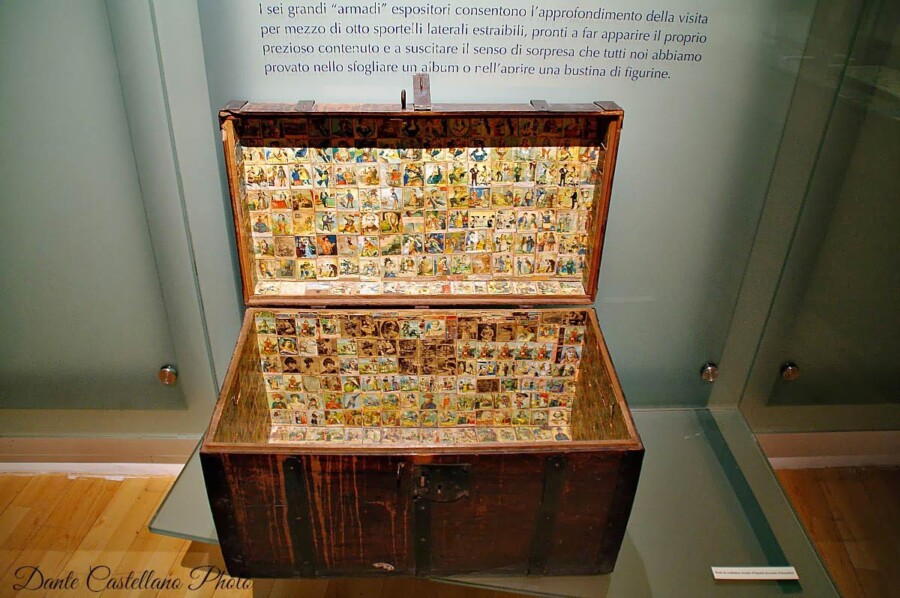 Museo delle Figurine was born within Panini Company in Modena, thanks to the passionate collecting work of the founder Giuseppe Panini.

Since 2006, the Museum offers an original exhibition, aimed at recreating a sort of great album of wonders.
Not only 500.000 modern figurines but also matchboxes, letterboxes, menus, small calendars and more from the second half of the nineteenth century to the present day.

A must for young and grown-up kids.
Info
Corso Canalgrande, 103, 41121 Modena MO
Tel. +39 059 203 2919
www.comune.modena.it/museofigurina
​Ticket: 6€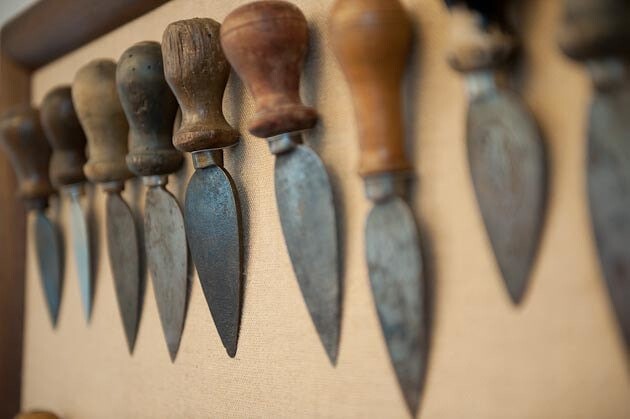 Everyone knows Parmigiano Reggiano, the eminent cheese mentioned in Boccaccio's Decameron to flavor maccheroni and ravioli. But do you know that exists a dedicated museum?

Its history is presented in a former cheese factory where you fin the ancient tools used for the production of milk such as the large copper bell boiler, the steam engine or the butter churn, and instruments collected in the production area of Parma, Reggio Emilia, Modena, Bologna and Mantua.

​A hundred images and vintage photos illustrate the different ageing of Parmigiano that you can also taste at the end of your visit or during our Parma food tour.

Info
Via Volta 5, 43019 Soragna (PR)
Tel: +39 0521 931800
www.parmigianoreggiano.museidelcibo.it
Ticket: 5€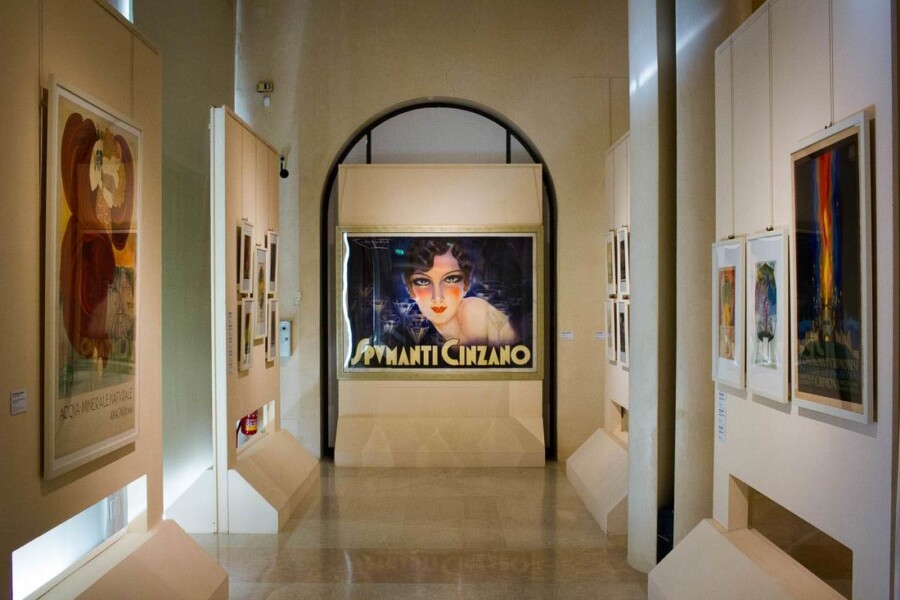 For art lovers is a magic place, an almost unknown museum that should be a must. The Magnani Rocca Foundation is a private collection of ancient and modern art founded in 1978 by Luigi Magnani, an art critic and collector.

It is housed in the Villa dei Capolavori, a neo-baroque building set in a beautiful century-old park populated by animals, together with paintings from the Middle Age to the 20th-century.

The best of nine centuries of art perfectly is presented by Tiziano, Van Dyck, Goya, Monet, Cézanne, De Chirico, Giorgio Morandi and many others.

After the visit, you can stop there for lunch. Fattorie Canossa offers great local cuisine in the old court of the Villa.

Info
Via Fondazione Magnani Rocca, 4, 43029 Mamiano (PR)
Tel. +39 0521 848327
www.magnanirocca.it
Ticket: 10€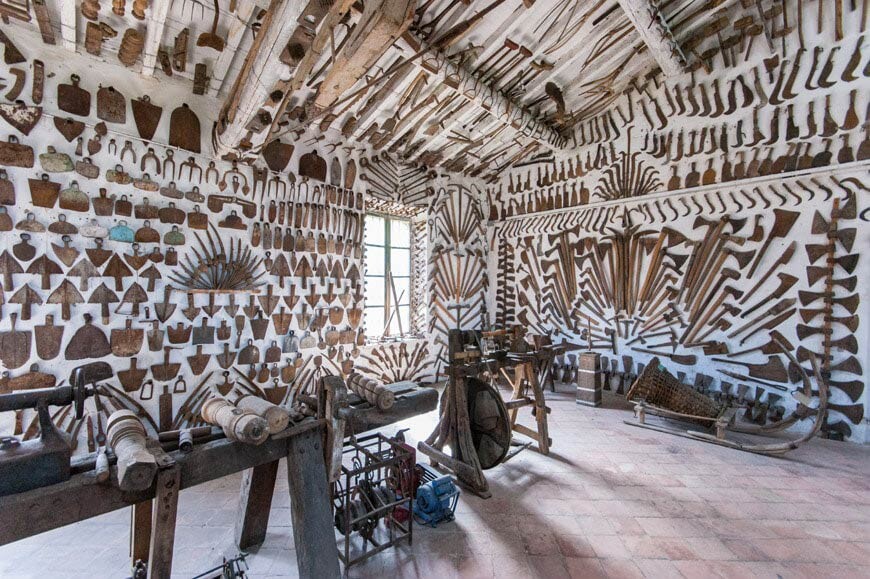 Common objects, even broken or damaged, can be art?
This hidden museum in Parma's countryside answers the question.

Modest and recovered objects like hammers, scissors and tweezers cover the walls with geometric patterns and create a cinematic effect full of visual suggestions.

​For years Ettore Guatelli collected these objects related to peasant life. Now they speak, silently, telling the stories of the peasants and their occupations, witnesses of an almost disappeared life.


Info
Via Nazionale, 130, 43044 Ozzano Taro Collecchio (PR)
Tel. +39 0521 333601
www.museoguatelli.it
Entrance: 7€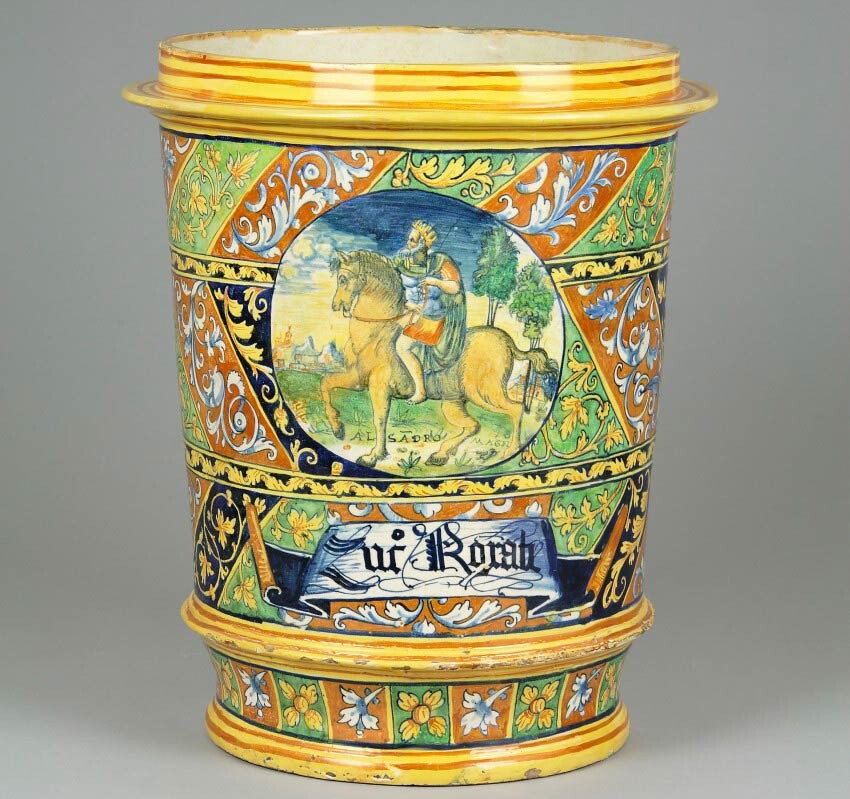 An evocative place, full of history and traditions, a unique museum of its kind.
Founded in 1908, it shows the art of ceramics in different ages and works coming from all over the world.

Important sections are dedicated to pre-Columbian America, classical Greece, Roman age, Middle East and Islamic ceramics. Contemporary art is represented by artists like Picasso, Matisse, Chagall, Fontana.

​This collection of rare and refined beauty has an academic facility for the ceramic sector with an exceptional library.
​Moreover, you can join courses and workshops in which clay is worked, suitable for children too.

Info
Viale Alfredo Baccarini, 19, 48018 Faenza (RA)
Tel: +39 0546697311
www.micfaenza.org
Ticket: 10€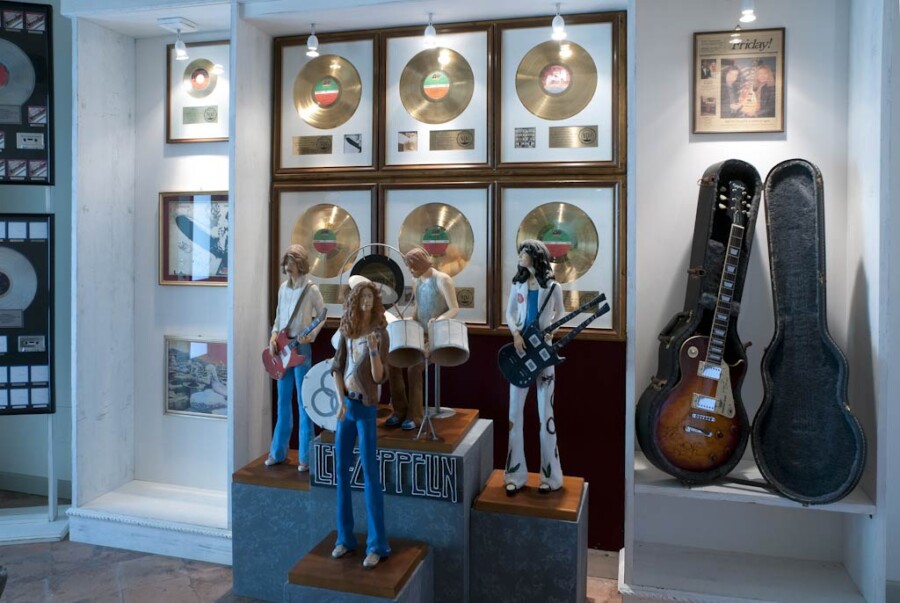 Now that vinyl has a new life, it's good to know where it all began.
A young boy welcomes you in this unexplored museum full of rarities, set in Palazzo Ripa Marcosanti, a 17th-century house in Sogliano sul Rubicone.
Through your walk, you meet old but alive creatures like an
ancient phonograph
with cylindrical disks, a gramophone for 120RPM records, vintage turntables and old jukeboxes.
In this enchanting place, you find
memorabilia
like an autographed guitar belonging to Bruce Springsteen, extraordinary picture discs and a lot of archival material, like scores and librettos.
​A place to get lost in time.
Info
Piazza Garibaldi, 47030 Sogliano al Rubicone (FC)
Tel +39 366 3023594 / +39 388 1667113
www.museodeldiscodepoca.com
Free entrance Open only on Sunday or on request.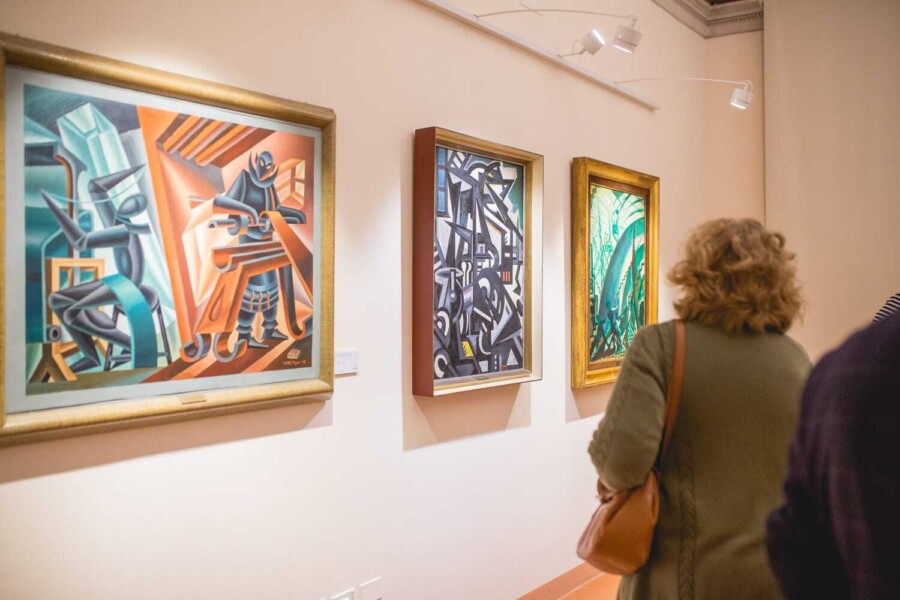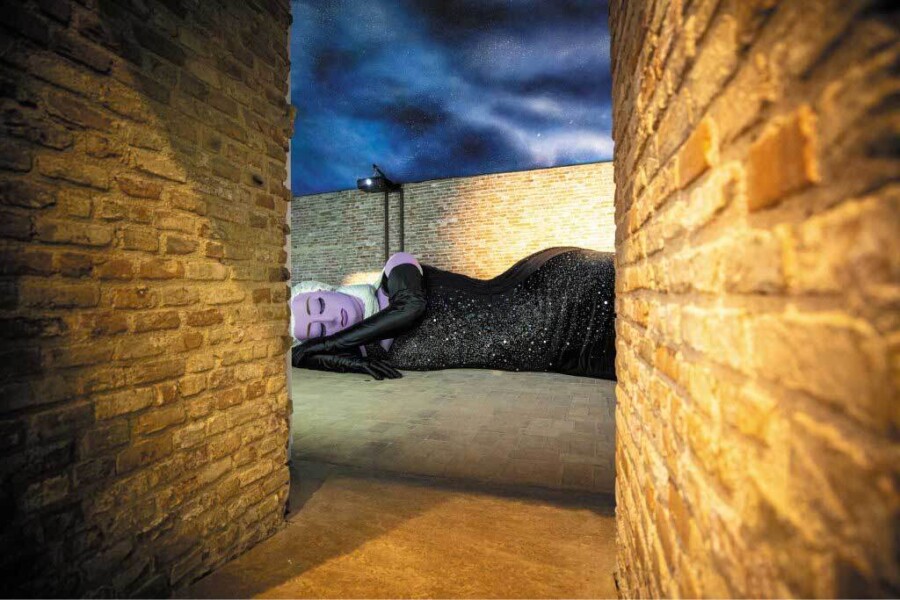 One museum isn't enough to describe the life and art of Federico Fellini in Rimini.
Start your visit at the renovated Fulgor Cinema, where the young Federico got impressed by the epic movie Maciste in Hell (1926) by Guido Brignone.
Then move to Piazza Malatesta to sail from the water like Rex in Amarcord and sit on the bench of 8½.
But the real experience is inside Castel Sismondo (Rocca Malastiana).
Inside the Museum, you can watch a slow version of La Dolce Vita sit on the legs of a giant Anita Eckberg.
Or watch the original costumes of Casanova and Rome.
If you love the art of cinema, you can't miss this.
Info
Castel Sismondo
Piazza Malatesta, 47900 Rimini
Tel. +39 0541 704494
fellinimuseum.it
---
---