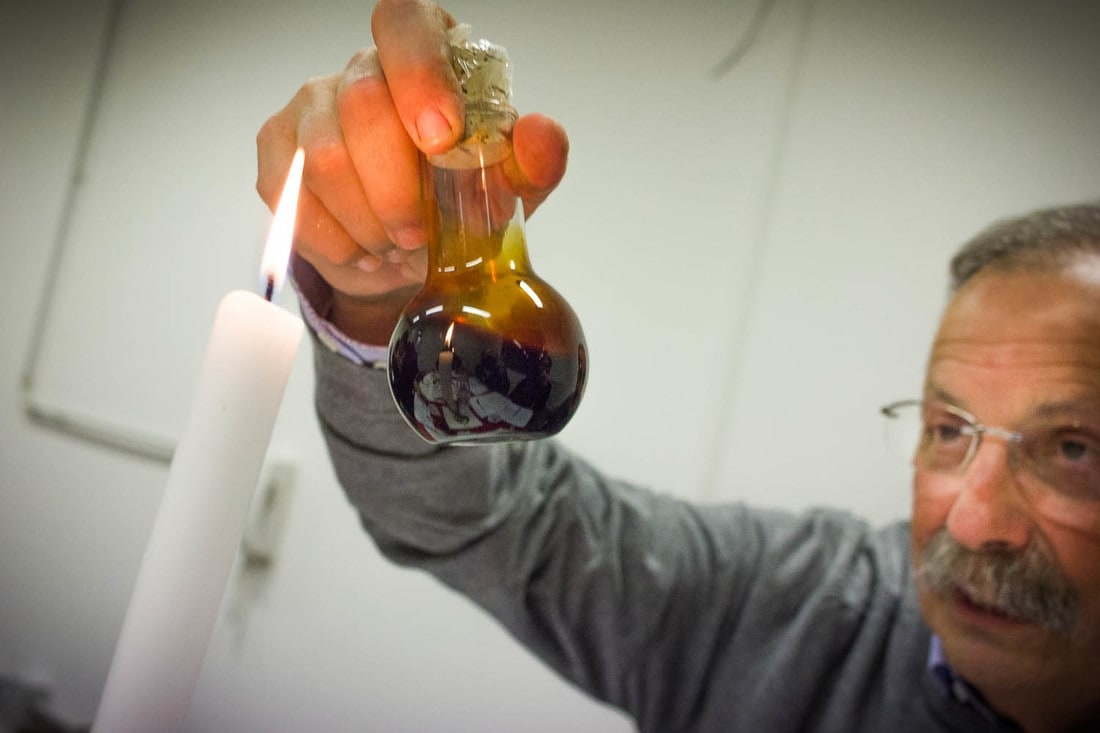 I spent the last 2 months at school, a very special school. Some people call it the "
University of Balsamic
", it's a course hold by the masters of
Consorteria dell'Aceto Balsamico Tradizionale di Modena
in Spilamberto, the only association that promotes the culture of Balsamic according to the tradition. I took lessons of agriculture, chemistry, tasting, I visited a barrel producer and a proper acetaia at work, to discover all the best practices of producing Balsamic. Here are 5 things I've learnt that I hope will make you fall in love with this unique product.
1. The best grape for Balsamic is
I'd better say are. Grape must is the only ingredient of Balsamic and one important rule I've been taught is that a small mistake could become a big one and you could only find it out after a lot of time. Thus it's very important to work only with prime ingredients: trebbiano (white), trebbiano di Spagna (white) and ancellotta (red) are the best grape to use for Balsamic. They're very sweet grapes, and sweetness is very important to give Balsamic the right density over the years. Also all kind of Lambrusco (red) or Sauvignon (white) can be used.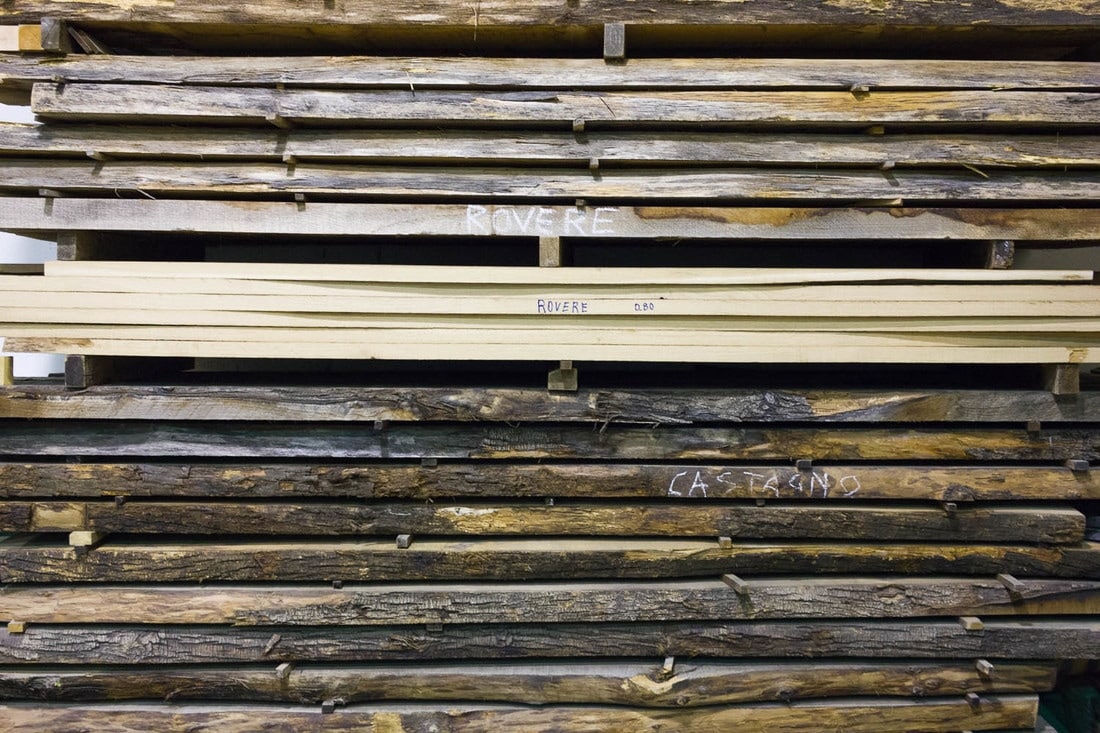 Different kind of wood boards are dried for 8/10 years before being transformed into barrels
2. Different wood, different taste
It's not only the kind of grape that determines the quality of Balsamic. The wood-made barrels where the vinegar is stored for years have a very important role. Chestnut, juniper, durmast, mulberry, cherry tree but also apple and pear woods can be used to make the barrels. Each of these woods have specific characteristics that influence the flavors and perfumes of Balsamic. The more kinds of different woods you use in your batch of barrels, the better.
At Consorteria I've seen a single barrel made with 10 different kind of wood. Guess who owns that? Massimo Bottura of
Osteria Francescana
.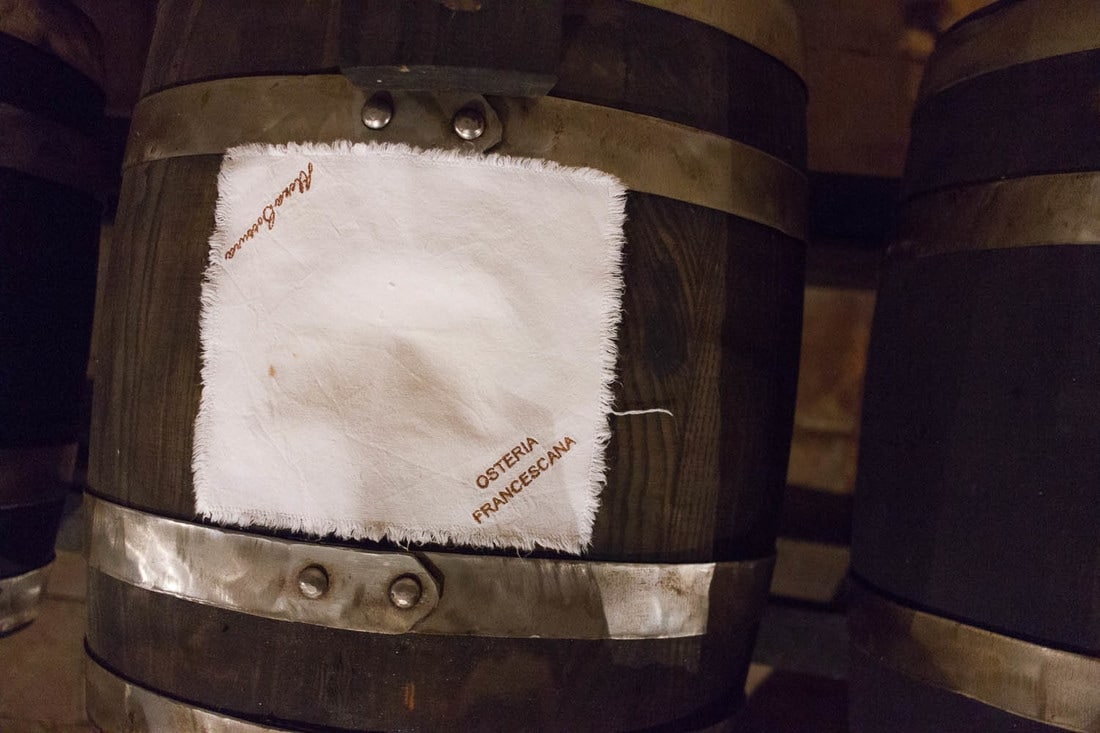 Massimo Bottura has its own set of barrels inside Consorteria of Spilamberto
3. Which to choose between DOP or IGP
DOP and IGP are UE trade marks with a huge difference: a DOP product must be completely produced in a limited area. An IGP product gets its peculiar characteristics from a territory, but not all the factors that contribute to obtaining the product have to come from that area. So DOC Balsamic in entirely made in Modena, using grapes and following a strict set of rules to determine the production process. Also the bottle is different, DOP Balsamic must be bottled in a glass designed by
Giorgetto Giugiaro
in 1988. The front label changes according to the different acetaia, the back is always the same. During our
Modena food tour
we taste only DOP vinegar (12 and 25 years aged).
So if you love food made with quality and passion you can't be wrong.
​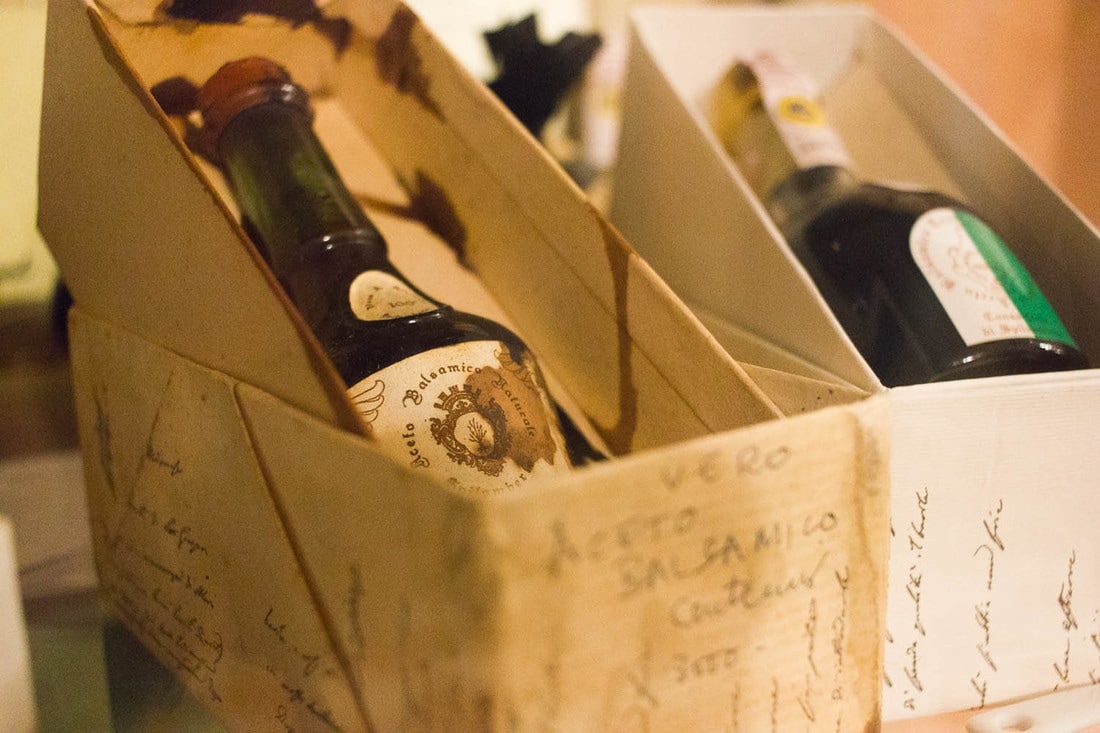 On the left the first historic bottle belonging to Consorteria, on the right the one designed by Giugiaro
4. A candle enlightens quality - how to taste Balsamic
When I first sat at the tasting table with the masters of Balsamic I was quite nervous. Is my mouth sensitive enough to understand quality? Fortunately it's something you can be taught and it's not the only parameter to judge Balsamic. 3 different parameters are used to determine the quality:
- Visual aspects
- Smell aspects
- Flavour aspects
So almost all the senses are involved in the evaluation process that takes time and efforts. First of all, you have to look at the Balsamic though the light of a candle (because this light is always the same everywhere), to show the real colors that should be dark brown, amber; then smell inside the bottle to get the perfumes that have to be refined, persistent and the acidity that should be high and balanced; finally taste to get the intense flavors and the harmony between sweetness and acidity.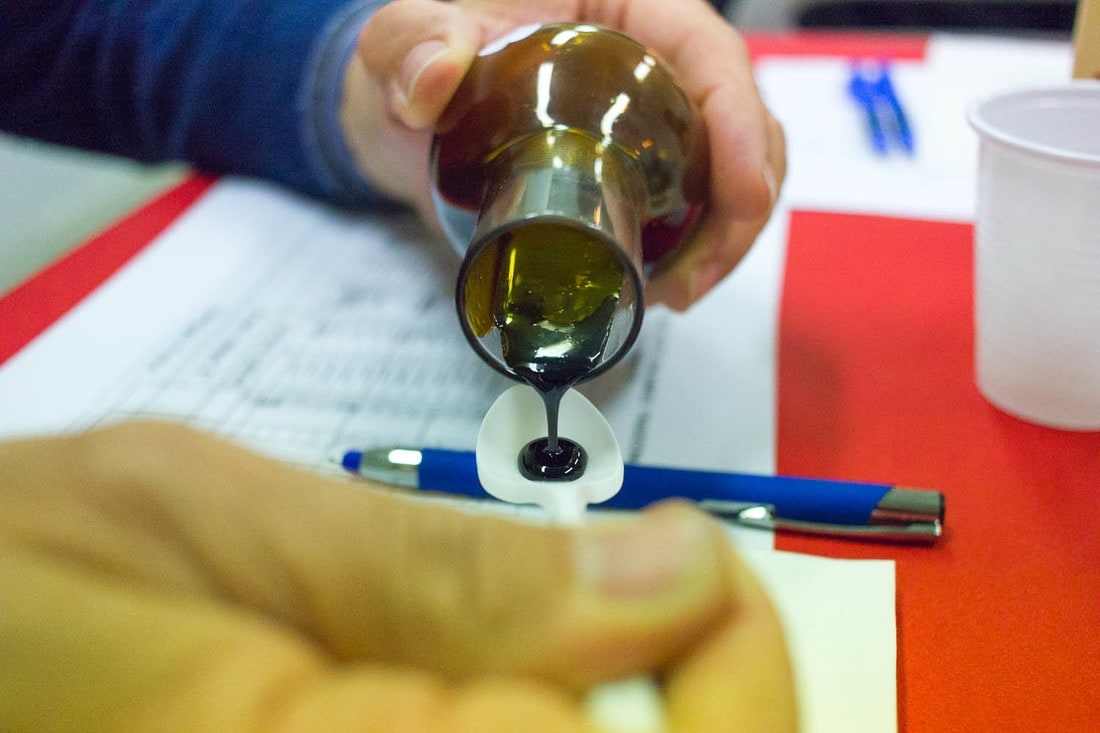 A master tastes balsamic and fill out the report card to judge the quality
---
You may also like