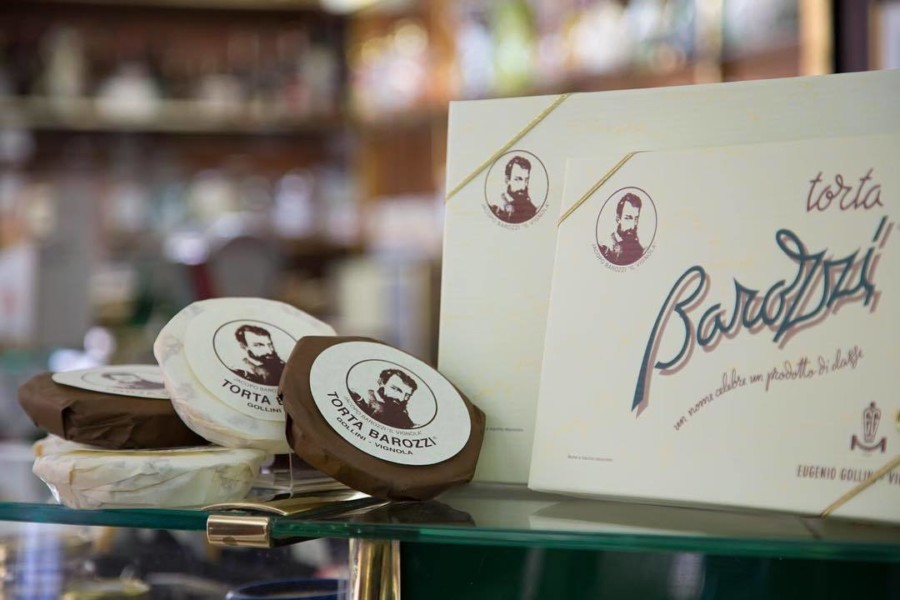 In Modena there's a secret recipe of a chocolate cake inspired by an architect and with an old story to tell.
Ever heard about Torta Barozzi?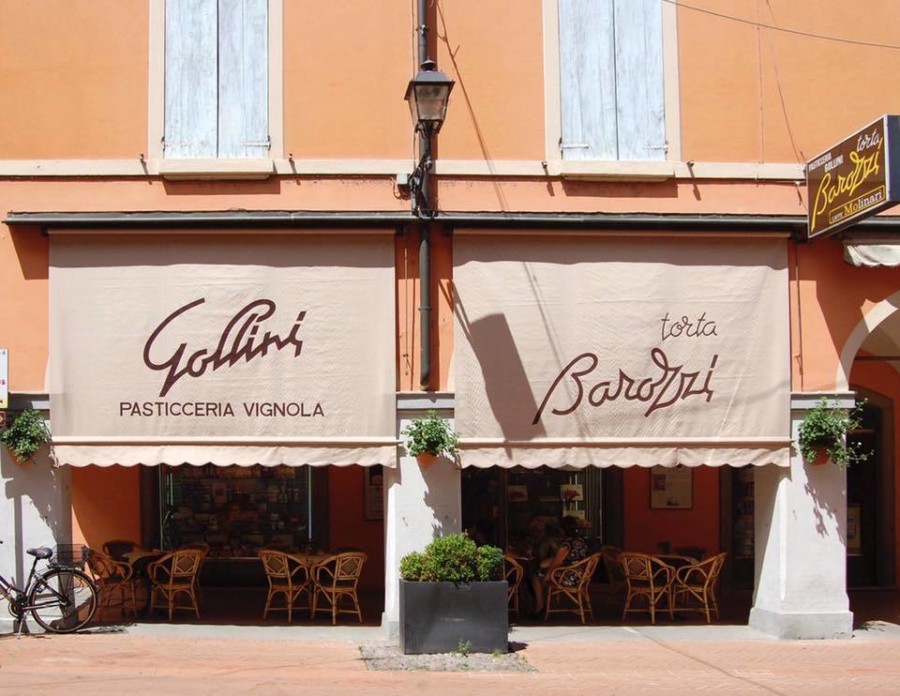 The origins of Torta Barozzi
Eugenio Gollini was a talented pastry chef of a small town near Modena called Vignola.

Jacopo Barozzi was one of the most important architects of the 500s.
He built Palazzo de Banchi and worked inside San Petronio Basilica in Bologna.
He replaced Michelangelo after his death as the major architect of San Pietro Basilica in Rome, where he rests in the Pantheon.

What these 2 guys have in common?
A cake.

In 1886 Gollini created a dessert called "black cake" due to the dark color of the dough.
A few years later he changed its name in honor of his fellow citizen Jacopo Barozzi.
The cake became first Pasta Barozzi and finally Torta Barozzi.

Due to the increased success of the cake and the raising of imitations, Gollini's grandchild decided to register the recipe and the brand name Torta Barozzi in 1948.

So now there's one and only Torta Barozzi, made by Pasticceria Gollini in Vignola?
Well, no.

Like there's one Nutella but many hazelnut chocolate spreads, the same happens for Torta Barozzi.
So you can find Torta Barozzi branded by Gollini, but you can also get "Torta Barozzi-style" in many pastry shops near Modena.
The ingredients are the same, the recipe...who knows.
The recipe of Torta Barozzi
The original recipe of Torta Barozzi is one of the best-kept secrets of Modena food scene, more than tigelle or borlenghi.

If you can't visit Pasticceria Gollini in Vignola, or taste Torta Barozzi during our Modena food tour, you can still make it at home.
Here's the recipe:

Ingredients
4 eggs
150 g of sugar
150 g of butter
230 g of dark chocolate
70 g of chopped peanuts
30 g of chopped almonds
40 g of coffee grounds

Process
- Melt the chopped chocolate with diced butter in a bain-marie
- Mix egg yolks with the sugar adding almonds, peanuts, and coffee grounds. Combine the liquid chocolate in the mixture at the end.
- Beat the egg whites until they are stiff and add them to the mixture
- Cover a square baking sheet with aluminum foil and pour the mixture in.
- Bake in a preheated oven at 180 °C for about 30 minutes.
- Once cooled, place the cake on a tray without removing the foil, it will prevent the cake to crumble when slicing it.

It's common to serve Torta Barozzi with mascarpone cream or some drops of Balsamic Vinegar.

Note that Torta Barozzi is a gluten-free dessert and resists out of the fridge for about 40 days.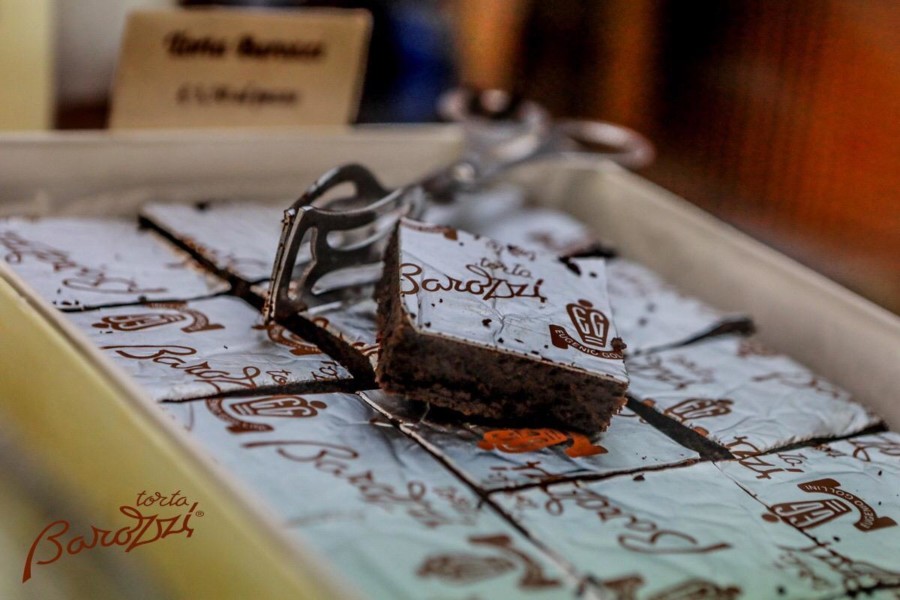 Where to buy Torta Barozzi
Pasticceria Gollini
Via Giuseppe Garibaldi, 1/N, 41058 Vignola (MO)
Tel. +39 059 771079
www.tortabarozzi.it

Enjoy Barozzi cake where it was born in 1886. Get a coffee and a slice of cake under the portico, served by the descendants of Eugenio Gollini.

Pasticceria San Biagio
Via Emilia, 77, 41121 Modena
Tel. +39 059 217284
www.pasticceriasanbiagio.it

Iolanda met Luciano Pavarotti, Enzo Ferrari and Massimo Bottura in this cosy pastry shop in the center of Modena.

Caffetteria Drogheria Giusti
Via Farini 83, 41121 Modena
Tel. +39 059 219132
caffetteriagiusti.it

Next to the most famous osteria there's this old cafè popular for aperitivo with a nice view of Accademia square.

Eataly Ambasciatori Bologna
Via Orefici 19, 40126 Bologna
Tel. +39 051 0952820
www.eataly.net
In the heart of Bologna's Quadrilatero market you can buy food delicacies hard to find elsewhere, like the original Barozzi.
---
---
---
Comments