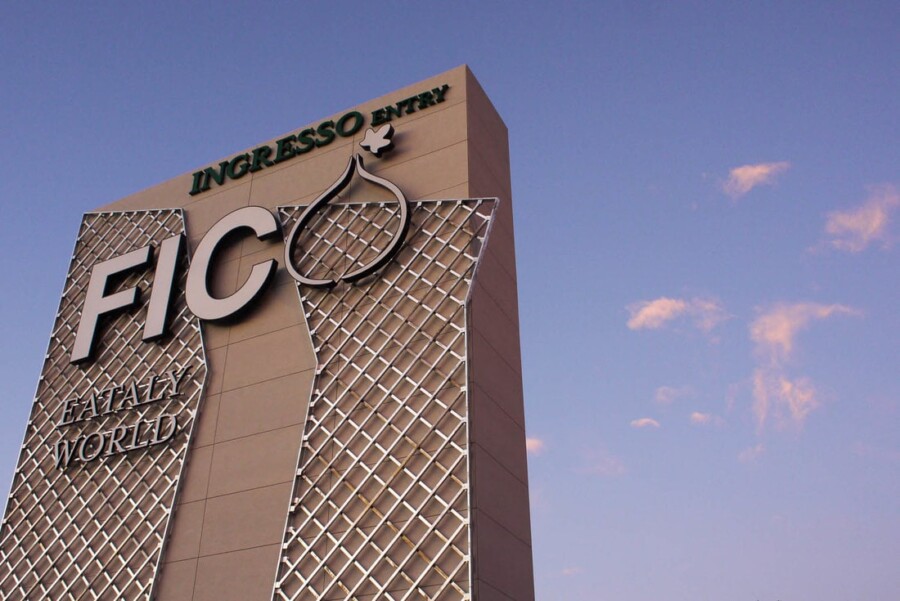 I'm not fond of theme parks (except Jurassic Park, that was great!) so when I first heard about FICO, the Eataly World food park which opens today in Bologna, I was a bit doubtful.
​
I visited FICO this summer before its launch, I met and talked with some of the who works people behind it and my interest started to grow.
Finally, I took a walk there. This is what I've found on the opening day.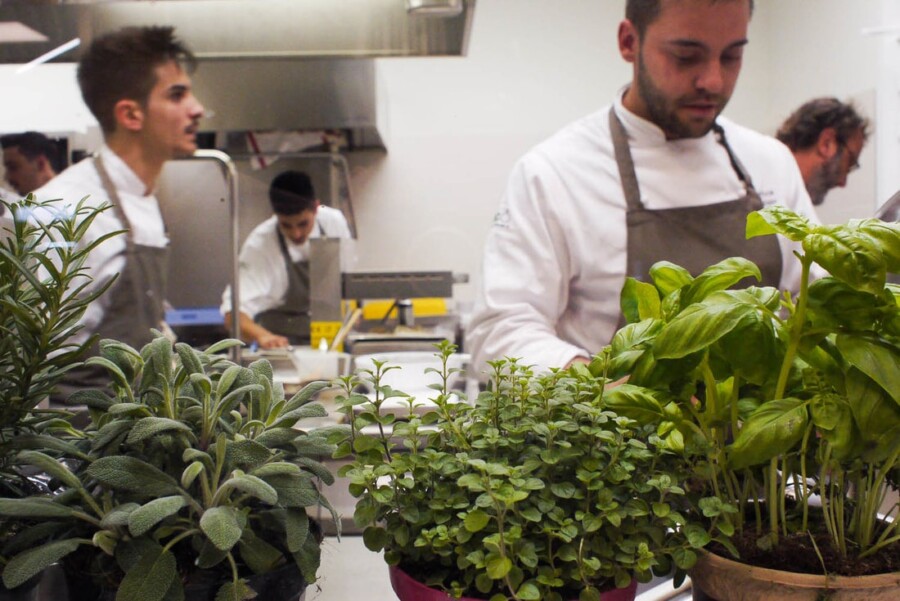 What I liked the most at FICO

It's a cooking show
Most of the kitchens are open and you can closely see the work of artisans and chefs. Such as the old ladies from Campofilone, who prepare the egg dough for maccheroncini like XV century's tradition.
You can see them kneading the dough on large marble pastry board, then wrap it in a cotton cloth to slowly absorb moisture.
​
Where else you have the chance to see a Michelin star kitchen at work?*
It's possible here thanks to Il mare di Guido, a seafood restaurant from Rimini that offers haute-cuisine from Romagna straight to Bologna. I could stare at that window for hours, looking at the young chefs dancing through the stove.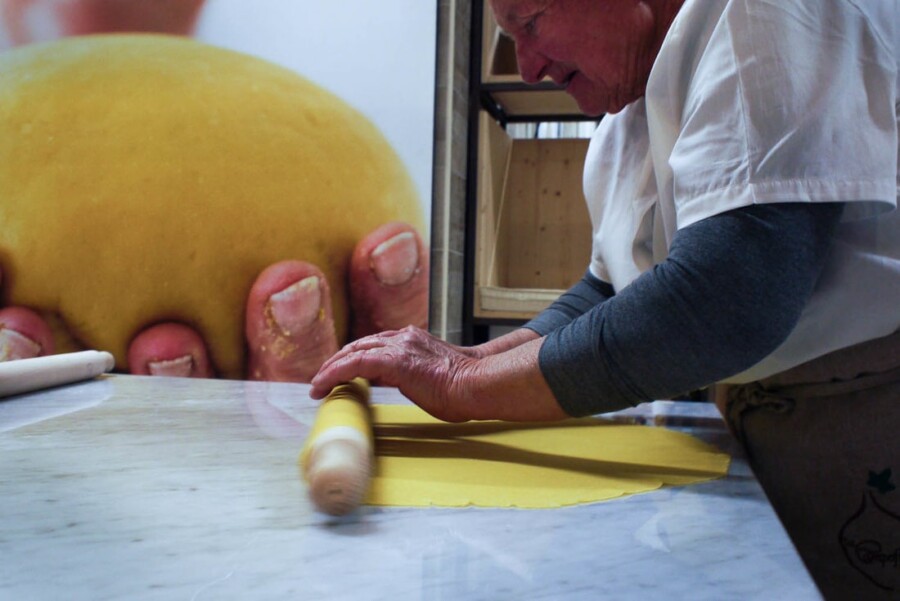 It's exclusive
FICO brought to Bologna things you can only find here.
A few examples?

At the entrance the meat section combines some of the best Italian producers. The hams of Cinta Senese's pigs of Savigni near the black pigs of Calabria, the Osteria of Culatello from Antica Ardenga, where you can eat sat next to ancient furniture from a monastery, and last but not least the quality of Zivieri butcher.

Innovation is provided by a local company.
Qbo from Bentivoglio produces jams and juices with an original method, using vacuum and pressure to avoid oxidation. Low temperatures cooking takes a while and the result is one of the best jams I've ever tasted.

It's unique
I've visited many food markets and fairs that may have inspired FICO, like San Lorenzo in Florence, Mercato di Mezzo in Bologna or even Borough Market in London or Boqueria in Barcelona.
FICO is something new.
Some people will not appreciate it, but it sets a new touchstone for food lovers.
​
Probably some of the places there may change in the following years and something can get better. Nevertheless I have no doubts saying that FICO represents a large part of Italian food excellence and a unique way to discover them.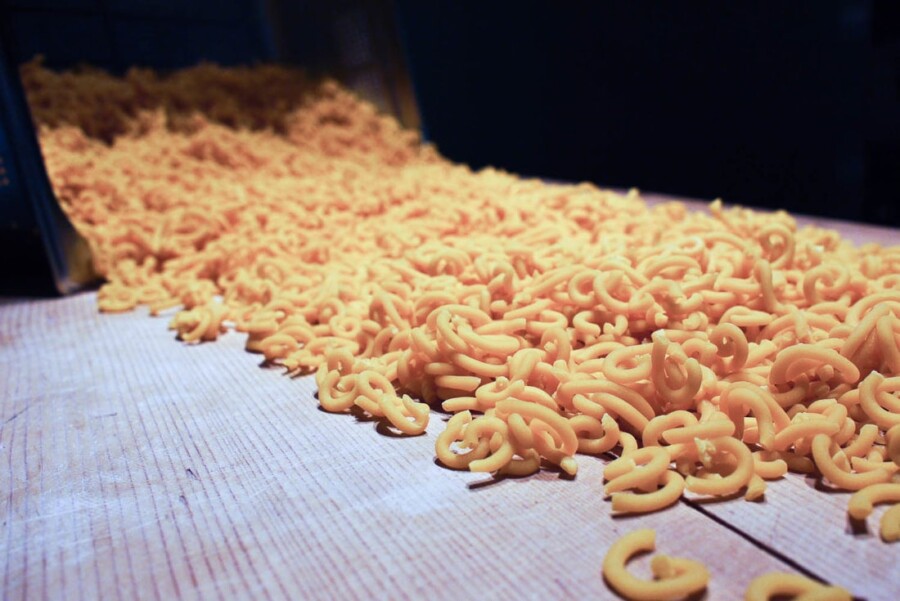 What didn't convince me yet
Entertaining area? No, thanks
Mini-golf, library, beach volley, soccer camp and in general all the entertaining areas seem to be a bit forced and
not completely cohesive
with the rest of the park.
They have probably been conceived to lead people spending the whole day inside FICO and to have a break from the crowded restaurants and food shops.
I would skip them very often and pass to the next aquarium with mussels or the craft beer pub.
Aquarium with mussels
Not much about coffee
FICO confirms that one of the most important Italian products is not considered a trend yet. If you look for a good, well made, selected Italian coffee you won't find it. There's Lavazza stand, but that's not exactly my synonymous with quality.
​Luckily we have created an amazing
coffee course in Bologna
to overcome this gap.
A prototype of an animal farm
I had been growing in the countryside and I still remember when my grandfather and I used to walk through the farms, picking eggs from happy chickens and visiting orchards and vegetable gardens.
So I do know how a breeding farm looks like
​.
The idea of reproducing this environment inside FICO, near the parking lots, isn't that attractive. It could be interesting for families with kids though, to show them where the eggs for that great sfoglia and those tasty hams come from.

Will you visit FICO?
​Have you already been there?
Let me know what you think about it.

Info
FICO Eataly World
Via Paolo Canali 8 - 40127 Bologna (Italy)
Free entrance
Open from Monday to Sunday, 10 am to 12 pm

www.eatalyworld.it
*update 2018: Michelin star restaurant Il Mare di Guido left FICO in spring 2018
---
---