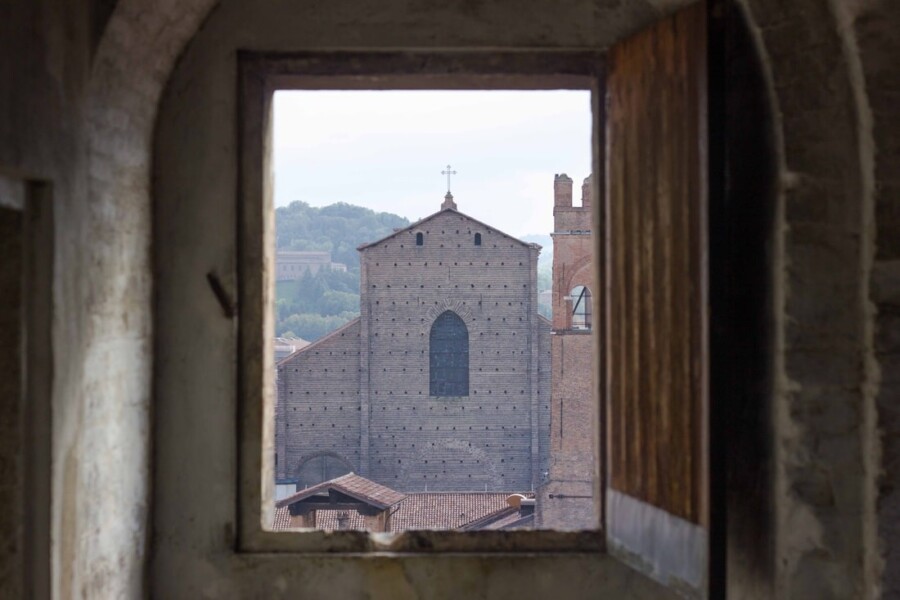 Red roofs under your feet, green hills beyond your nose, blue sky on your head. That's how Bologna looks like from San Pietro Cathedral. Ready to rise the steps?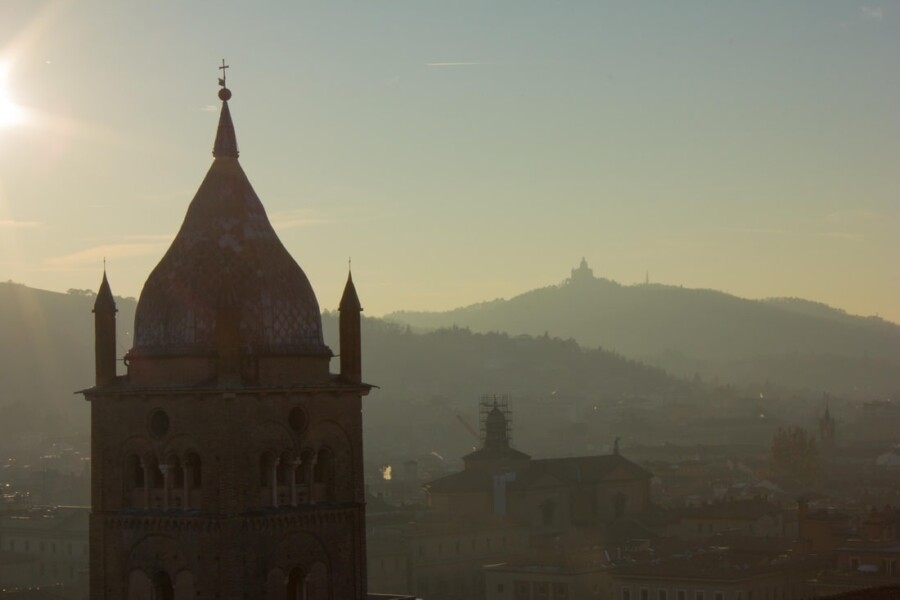 Bologna's Cathedral
Most famous doesn't always mean the most important.

It's a common mistake to think that San Petronio Basilica in Piazza Maggiore is the cathedral of Bologna.
Burned by fire and hit by an earthquake, San Pietro in Via Indipendenza is the real Catholic symbol in Bologna.

Not as famous as Modena's Cathedral, UNESCO Heritage site, but still with many interesting things to see.

Take a walk inside and stop in front of Compianto statues by Alfonso Lombardi, to compare it with the most famous one in Santa Maria della Vita.

San Pietro Cathedral is also a place for music.
If you're lucky to enter while the pipe organ is playing, you should just sit on a bench and listen to the long notes that flow in the air.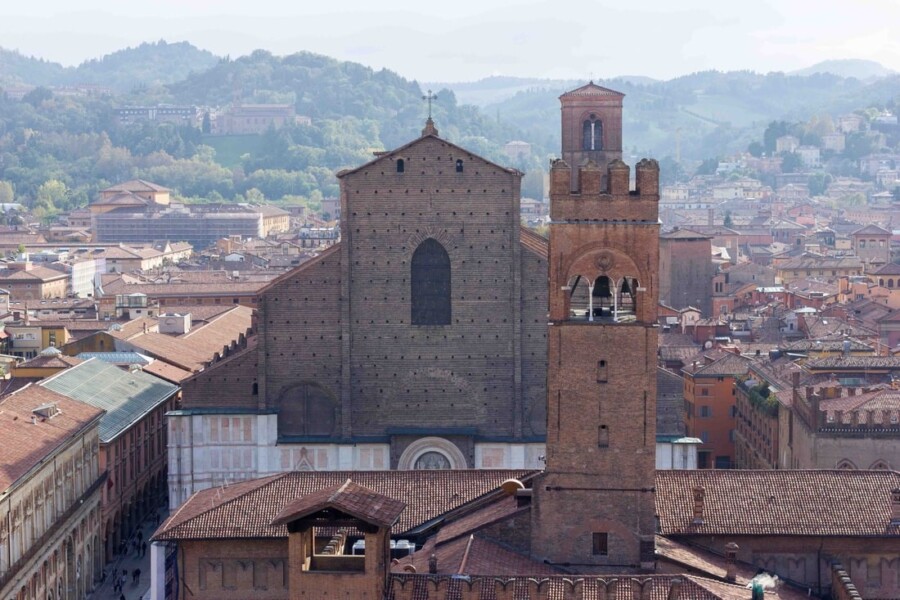 Bologna Cathedral's bell tower
San Pietro Cathedral has 2 bell towers.
The oldest one of the early Christian age.

The present one was built during the XIII century around the first tower.
About 70 meters high, it's the second higher tower of Bologna after Torre degli Asinelli.

The tower hosts 4 bells.
Amongst them stands the so-called "Grandma". It's the biggest bell to play 'alla bolognese', so by circling it of 360° around its axis. Grandma bell weighs around 100kg and it takes 23 people to play the 4 of them in a concert.

You can hear Grandma's voice 3 times a year:
- Dec 25th - for Christmas
- Oct 4th - Bologna's patron saint day
- On one Sunday in May - when San Luca's Virgin icon descends to the Cathedral from the hill

On those occasions, the bell tower, shaken by the huge forces of the bells, bends from the basis of about 1 meter left and right.
Even if you trust the skills of bolognese architects, it could be a good time to hear its music with a coffee a bit far from it.
If you're brave enough, I can assure you that you'll get one of the best panoramic views of Bologna.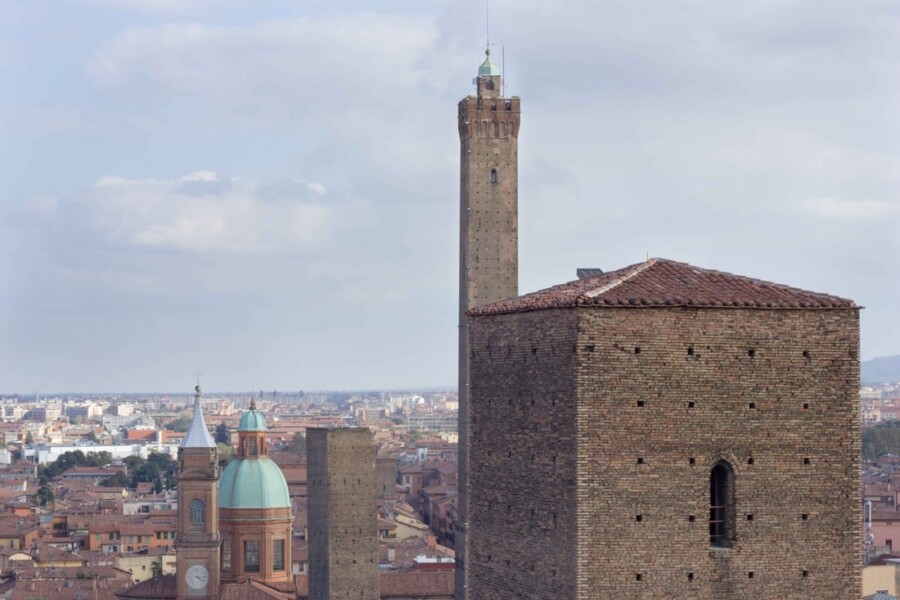 Visit Bologna Cathedral bell tower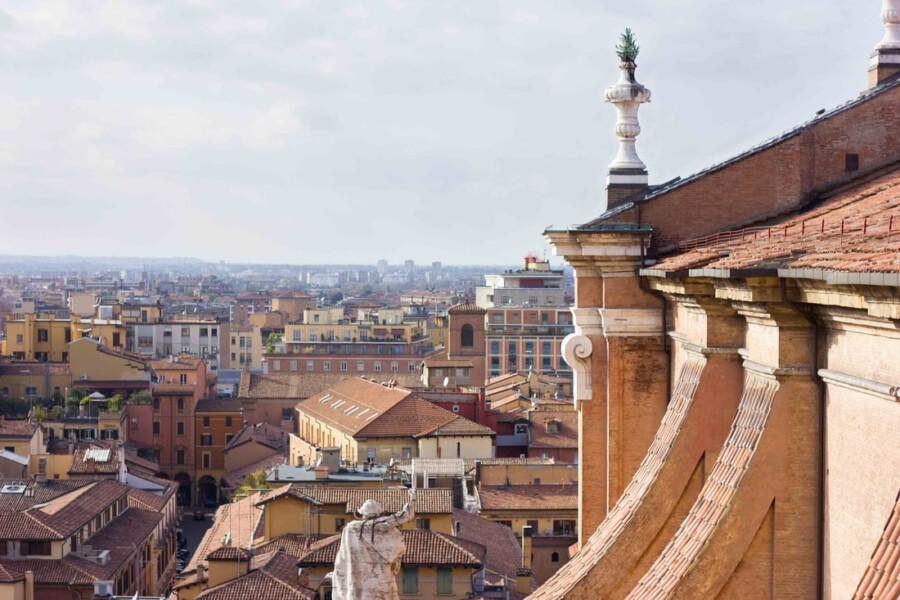 ---
---