I always love to see Bologna from the top. Torre degli Asinelli, Villa Ghigi,
San Luca Basilica
or
Torre Prendiparte
are beautiful spots to reach, but when I first saw a photo like the one abobe with this perspective I immediately wonder where was it taken because it's very unusual view of our Piazza Maggiore. After a fast brainstorming I realized that it was taken from
S.Pietro Cathedral's Bell Tower
and that I absolutely had to go up there.
San Pietro's Bell Tower and Basilica di San Luca (photo taken from Torre Prendiparte)
History of the Bell Tower
There are actually two bell towers inside San Pietro Cathedral: around the first one, from early Christian age, during XIII century
it was built the current bell tower about 70 meters high.
The bell tower also hosts the largest bell playable
"alla bolognese"
, so swinging of 360°, known as "Grandma": it weights around 100 kg and it takes 23 people to play all the four bells.
They only play the bells "alla bolognese" three times a year: for Christmas, on Oct 4th, the day of Bologna patron saint, and in May, the Sunday when the San Luca's Virgin icon descends from the Basilica to the Cathedral.
I was told that on those occasions the bell tower, shaken by the forces of the bells playing, bends from the basis of about 1 meter left and right.
San Petronio Basilica
Torre degli Azzoguidi and (behind) the two towers Garisenda e Asinelli
How to get there
This is the hardest part. At the moment the bell towers it's not always open to visitors but just a few days a year. You can check they
Facebook page
where they update the opening dates (for example it was open for all the weekends of October, when I took all these photos) or you can call directly the cathedral.
Info
Campanile della Cattedrale di San Pietro
Via Indipendenza, 9 - 40121 (entrance of the bell tower in Via Altabella)
Tel.
051 222112
www.chiesadibologna.it
www.facebook.com/Cattedralebologna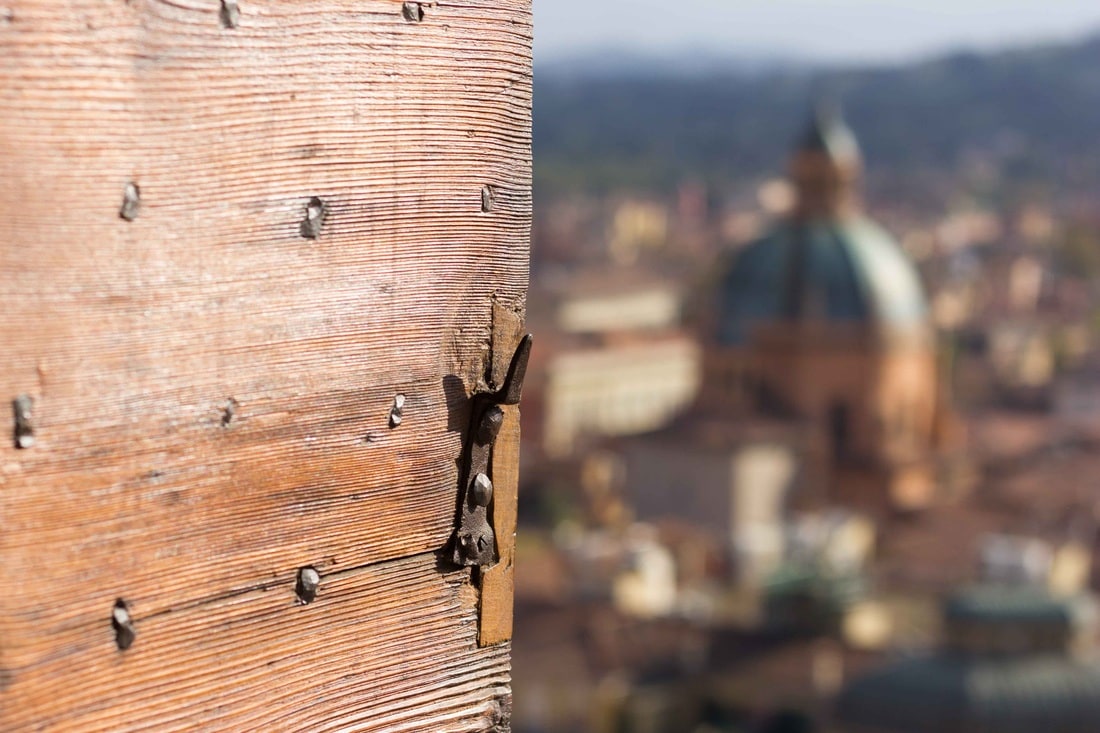 Santa Maria della Vita dome
San Pietro Cathedral and Via Galliera
Piazza Maggiore Square
---
You May Also Like