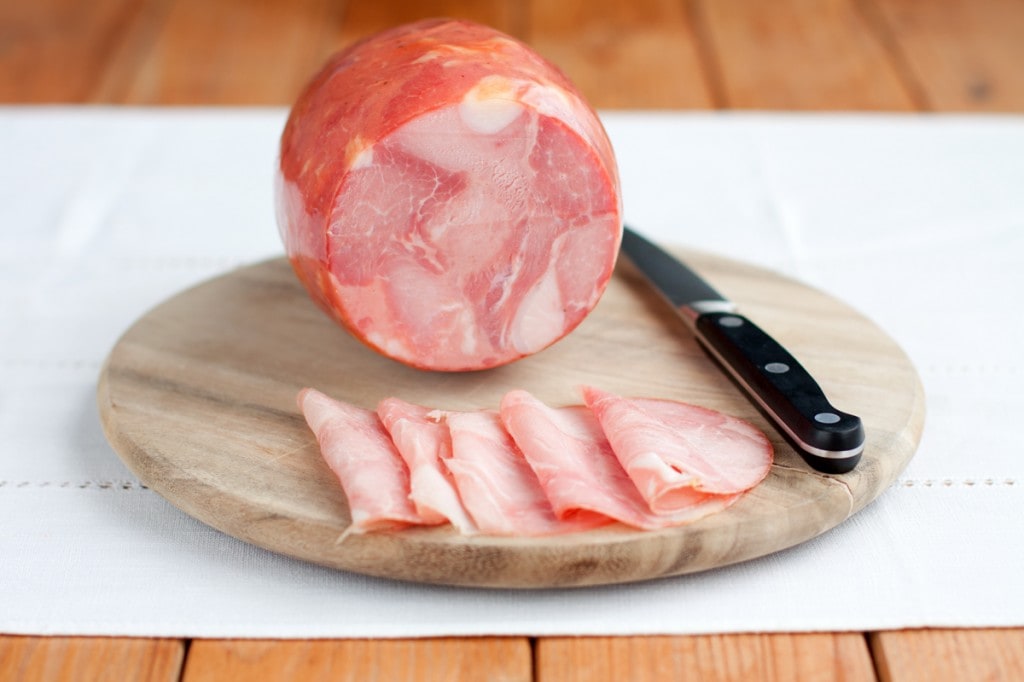 Everybody knows about mortadella. It's called "Bologna" all round the world except in Bologna. It's delicious and represents our city. We also created a
Mortadella Festival
to celebrate it, but our gastronomic tradition of cold cuts and charcuterie is a lot wider than that.
Today I'd like to talk about the less famous and almost disappeared brother of mortadella. It's called Salame Rosa (pink salami) and during our Bologna food tour it's always a nice and unexpected surprise for my guests.
It's produced by Pasquini e Brusiani, a bolognese artisan sausage factory since 1957 located in Via delle Tofane, but you can find it in the most qualified butchers and delicatessen of the town.

Salame Rosa is produced from selected pork cuts , entirely handmade. The lean part is made from chopped opted to shoulder and ham. Only the parts corresponding to the long muscles are used, to maintain the characteristic light color during cooking and in the finished produc (hence the name " Salame Rosa"). The fat part is derived exclusively from the cheek lard, cutted into cubes and mixed with the addition of salt, garlic and pepper. Then the salami is cooked in a dry over for 15-24 hours.
The result is a sausage which has the shape of a mortadella , but with a roasted aroma.

---
You may also like