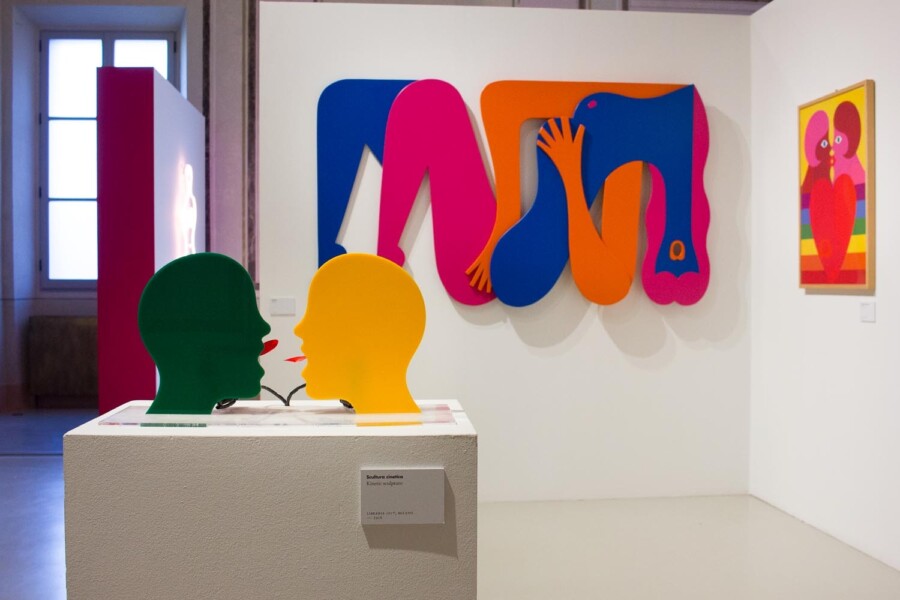 She only signs "OZ", like the famous wizard of the book he also illustrated.
You can explore Olimpia Zagnoli's colourful world in an exhibition in Reggio Emilia that traces her 10-year career.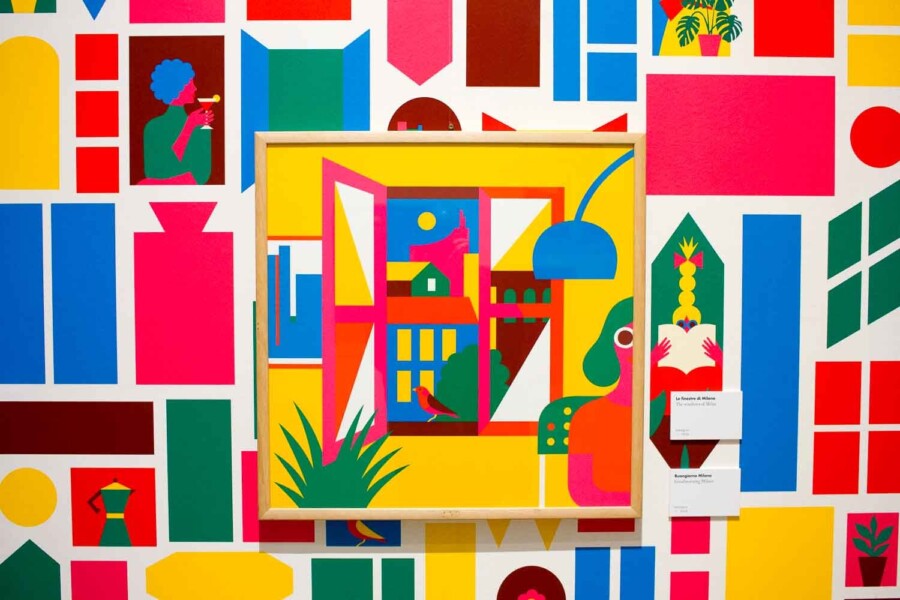 Olimpia Zagnoli: Pencils and Cappelletti in Reggio Emilia
Olimpia Zagnoli is one of the great names in Italian modern illustration.

You could have seen her works at the Guggenheim Museum, or on the New Yorker, the Atlantic and the New York Times.
But also on murals, fabrics, kinetic sculptures, coffee cups.

Drawing for me is a form of meditation, time slows down, noises decrease and I remain in a state of calm and observation.

Her kindergarten teacher introduced Olimpia to materials, collages and light.

Her mother showed her the works of Bruno Munari, Gianni Rodari, Grazia Nidasio, Matisse.

The father, a photographer, passed down to her the importance of the frame, with the Nouvelle Vague, Ermanno Olmi, Antonioni, and Busby Berkeley.
With him, Olimpia also created the Clodomiro project: a divertissement that gives light to t-shirts, scarves and plates with an erotic theme.
Before moving to Milan at the age of 6, Olimpia began drawing and cycling in Reggio Emilia.
She fell into the fountain in the public gardens, rode the lions in Piazza San Prospero and ate cappelletti in broth at snack time.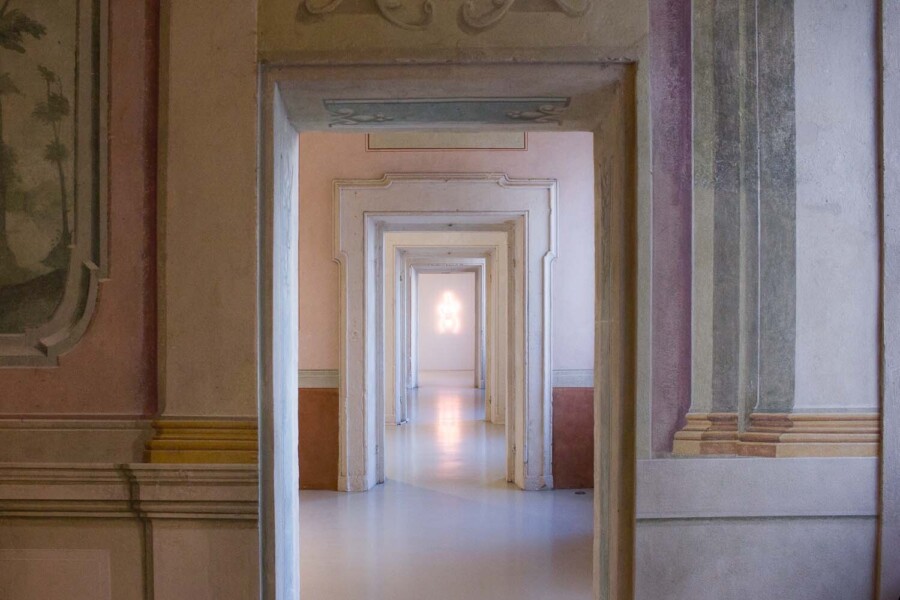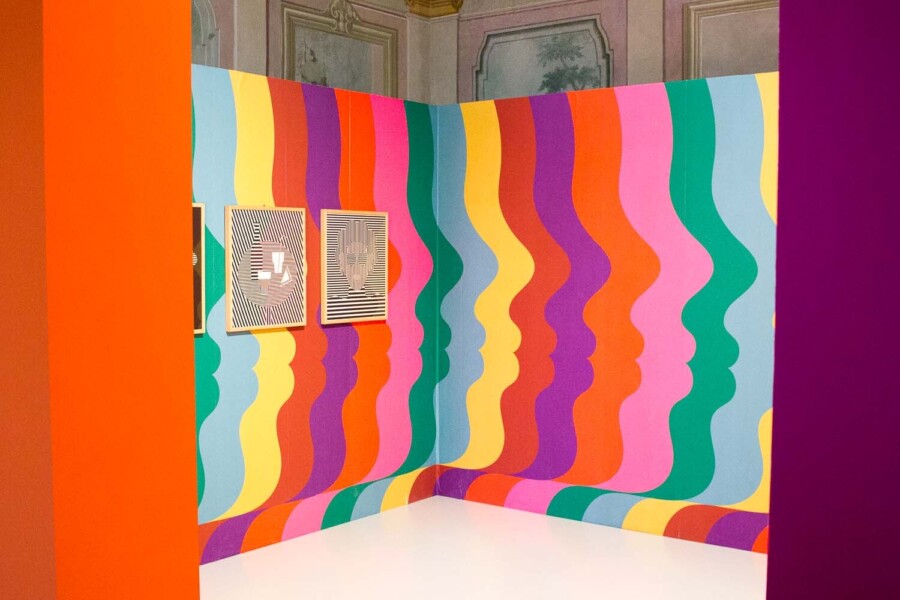 Caleiodoscopica Exhibition: Dream in colour
It's not surprising that Reggio Emilia is celebrating Olimpia Zagnoli's 10 years of work with an exhibition.
Enter the 16th-century Cloisters of San Pietro to access her kaleidoscopic world.
Giant sculpture garden statues meet you in the external courtyard.
Then get lost in the geometry of drawings, prints, neon, fabrics, Plexiglas sculptures, and objects of common use.
Don't miss some of her most iconic images, like the poster for the New York transportation company and the covers for The New Yorker.
In the last room of the exhibition, you can see Olimpia's notebooks full of sketches and ideas.
The notebook is the space in which things happen, it is the work table, where abstract thought meets its imprecise form for the first time, an almost sacred refuge illuminated by a fluorescent pink highlighter.
If you can't get a flight to Italy and visit the exhibition in time, you could enter Olimpia's world through the catalogue edited by Lazy Dog.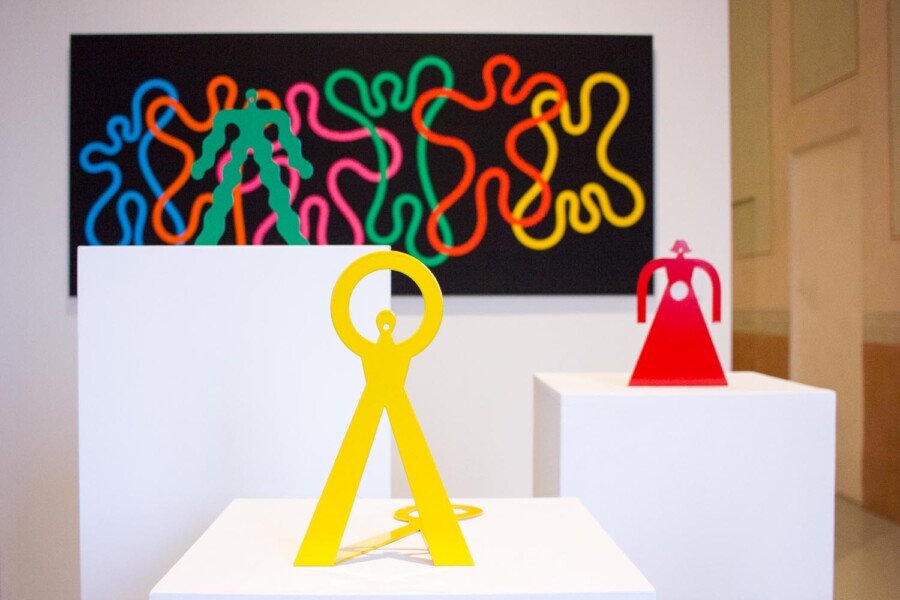 Info
Olimpia Zagnoli - Caleidoscopica
Sept 24th 2021 - Jan 16th 2022
Chiostri di San Pietro
Via Emilia San Pietro, 44c, 42121 Reggio Emilia
Tel. +39 335 770 2358

Open Friday to Sunday 10 am - 7 pm
Entrance: 10€
---
---