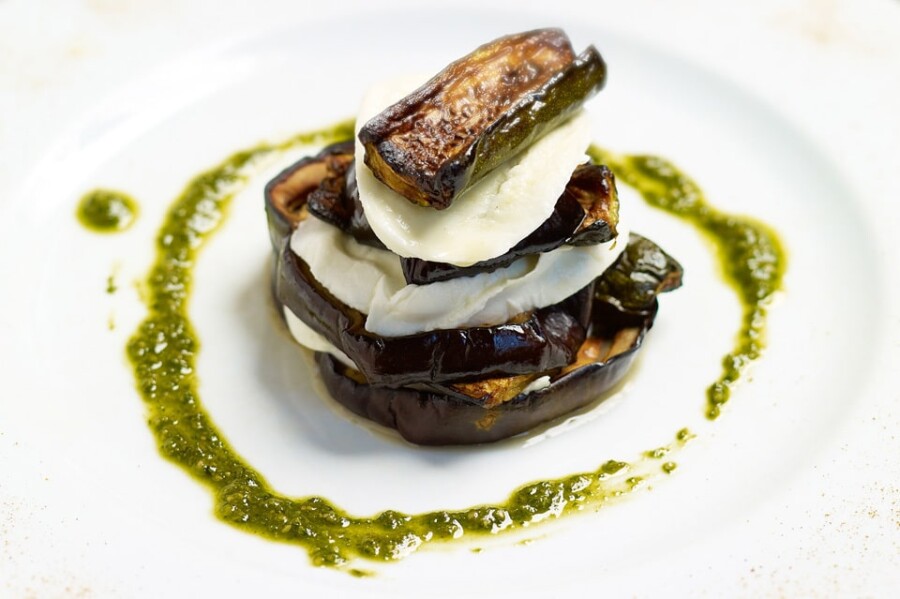 Eating gluten-free in Bologna seems like an uphill battle.
Km of tagliatelle, bowls of tortellini and layers of lasagne are everywhere.
Fortunately, there are restaurants that care about celiacs too, where you can get so much more than a green salad or boiled rice.
Casa Monica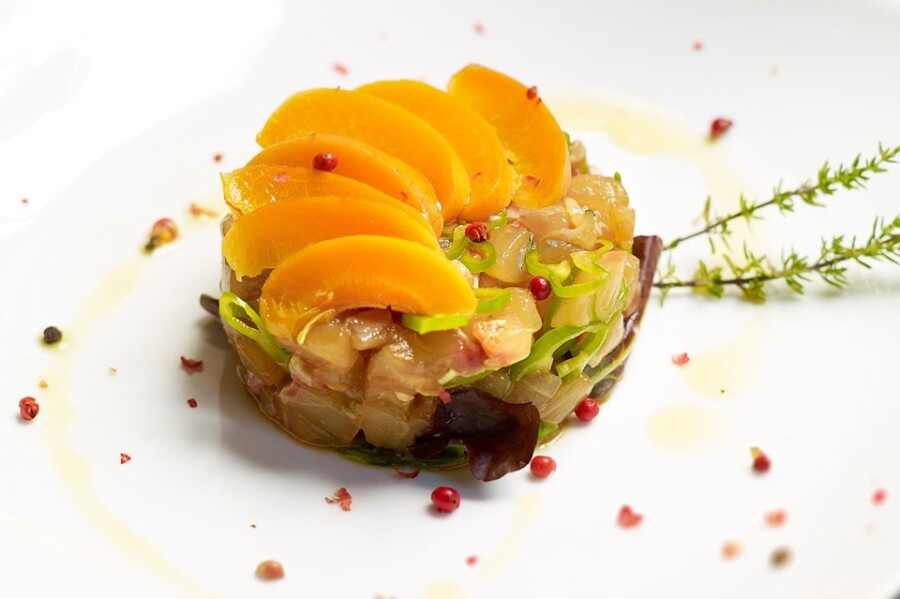 It's one of the most romantic restaurants in Bologna to have excellent Italian food in an intimate and romantic location.

They offer Italian cuisine with different influences and they pay special attention to the ingredients like pasta (Benedetto Cavalieri), balsamic vinegar tradizionale of Modena or Parmigiano Reggiano.

Some of the dishes are prepared with rice flour suitable for celiacs.
At Casa Monica, you can find also gluten-free pasta with the same sauces of the standard menu, cooked avoiding contamination.

Info
Via San Rocco, 16, 40122 Bologna
Tel: 051 522522
casamonica.it
Price: 35€
La Capriata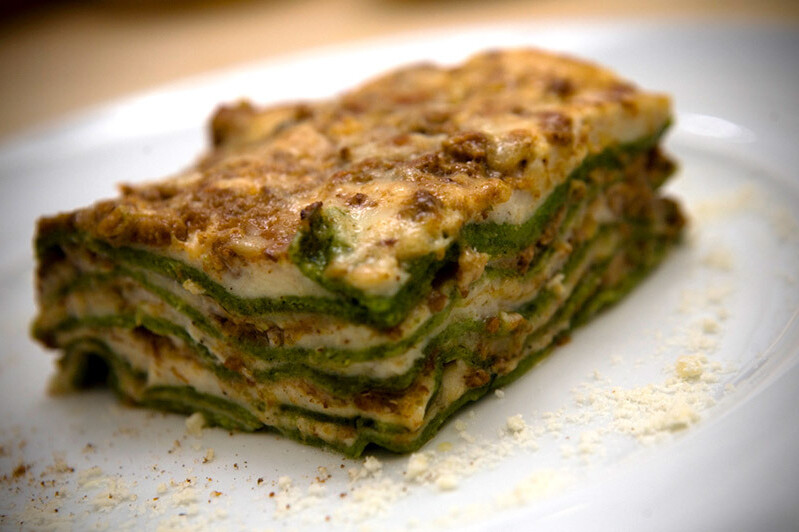 Eating in the charming Corte Isolani with a view of Santo Stefano Basilica is already a winner.
If you can also have gluten free Bolognese pasta, well: it's time to celebrate!
At La Capriata you could even enjoy crescentine, a fried bread to fill with mortadella and prosciutto that you can eat non-stop for hours and hours.
Info
Corte Isolani, 1e, 40125 Bologna
Tel: +39 051 236932
lacapriata.it
Price: 35€
Osteria Broccaindosso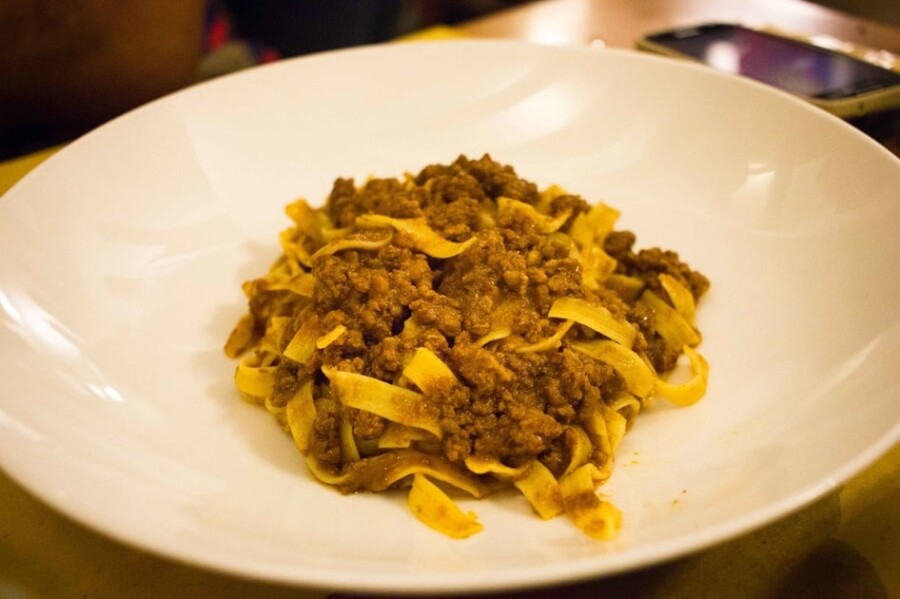 We did our best to make our Classic Bologna food tour and Modena food tour suitable for celiacs.
But Osteria Broccaindosso is the demonstration that you can also eat great gluten-free bolognese pasta.

It's a popular Osteria in Bologna, famous amongst locals for its dessert trolley: for 13€ you can order this trolley full of all their desserts and eat as much as you like (3 of them are gluten-free).

They offer a gluten-free version of tagliatelle al ragù (12€) and provide crackers if you order ham or other cured meat or cheese. Starters and second courses are so appetizing, so I suggest you the tagliata, really well made.

Every portion is copious.
​Booking is recommended because the place is small and well known.

Info
Via Broccaindosso, 7, 40125 Bologna
Tel: 051 234153
Facebook profile
Price: 30€
Delogo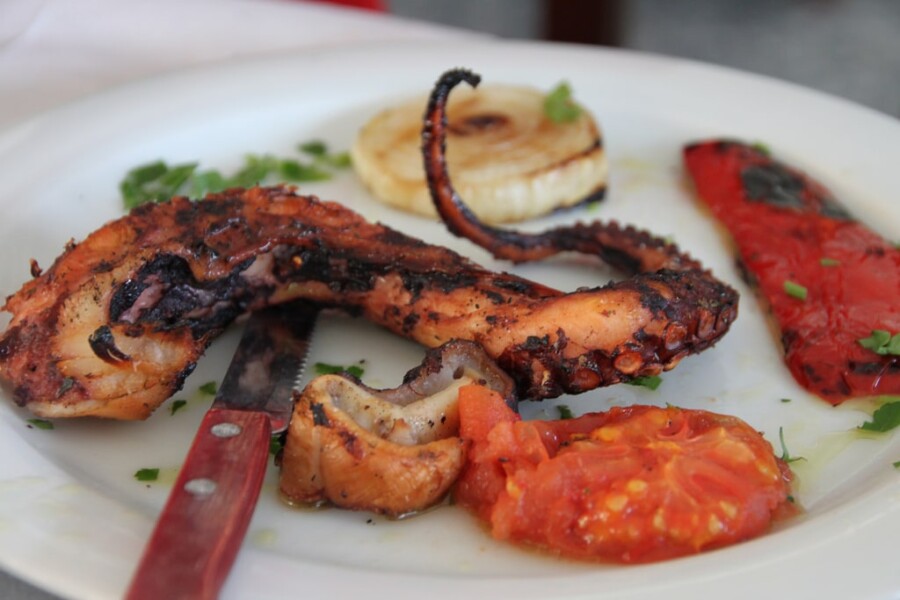 If you're in Italy you probably want to taste Italian food, but our cuisine is mostly based on pasta, bread and pizza so it's not a bad idea to discover the best international restaurants in Bologna.

Bologna has a huge greek community that expresses itself in a couple of amazing greek restaurants like Delogo or To Steki. There you can try many fish and meat dishes with rice or a greek salad which is one of my favorite summer meals.

So a delicious dinner with a lot of gluten-free choices.
Reservation is mandatory.

Coming back to Italian tradition you can always complete your dinner with one of the best gelato in Bologna ;)

Info
Via Zaccherini Alvisi, 19, 40138 Bologna
Tel: 051 245734
delogo.weebly.com
Price: 25€
Yuzuya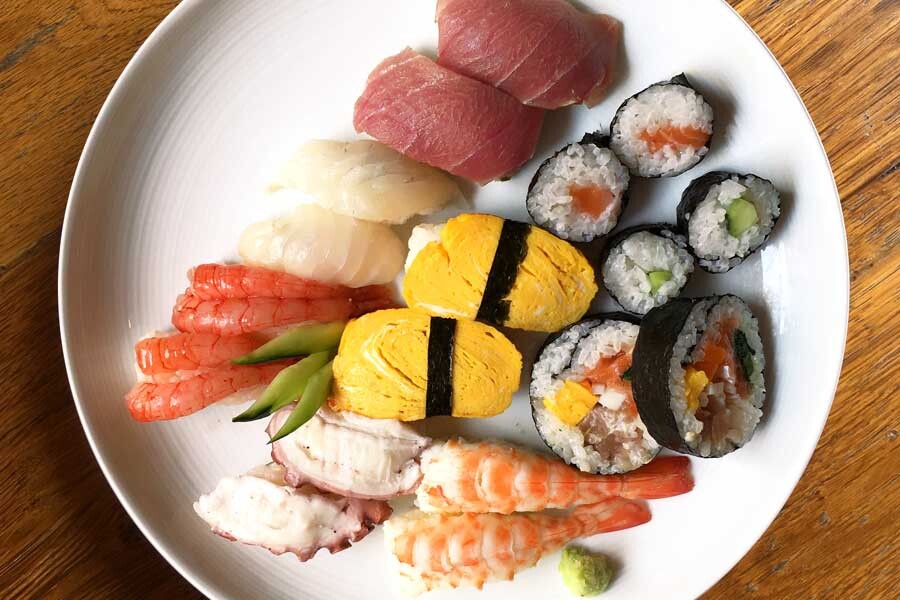 Right in front of the new entrance of the railway station and near the awesome Trattoria di Via Serra, stands the first real Japanese restaurant in Bologna.

You can find hundreds of former Chinese restaurants converted to the all you can eat sushi mania, but I'm not interested in these kinds of places.

Yuzuya is owned by Tsuruko and Takako, two Japanese ladies who want to share their knowledge of their food culture.
​So not only sushi, but also okonomiyaki, miso soups, takoyaki, ramen, tofu salad and several daily meals with selected ingredients.

Info
Via Nicolò dall'Arca, 1/I-L 40129 Bologna
Tel: +39 051 0415021
www.yuzuya.it
Price: 35€

Sicilyn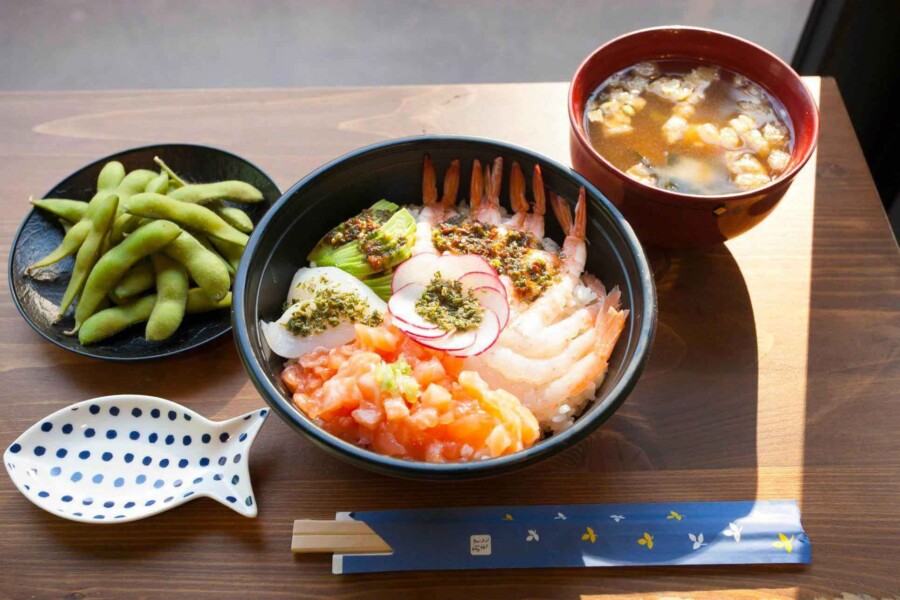 Yes, another Japanese restaurant.
But with a Sicilian twist.
This tiny place just outside Porta San Vitale is in fact a powerful mix of Japanese Sicilian cuisine.
So if you get their amazing chirashi, you'll get perfectly cooked rice with raw squids, capers and olive oil. Or Mazara del Vallo's shrimps with lemon or basil pesto.
If you're asking yourself if this mix works, please don't hesitate.
It's delicious.
Info
Via Giuseppe Massarenti, 54, 40138 Bologna
Tel. +39 370 3435579
sicilyn.com
Caruso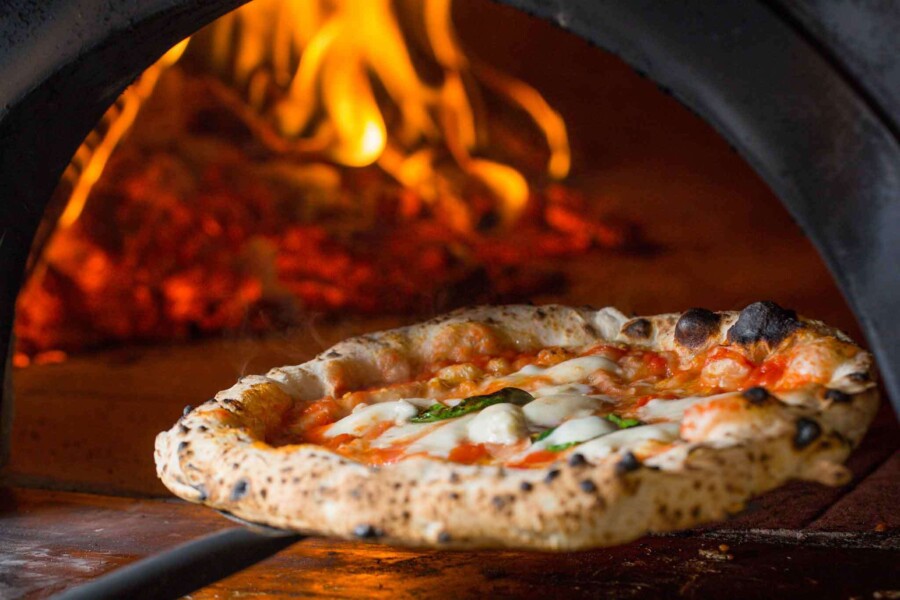 You'd have to take a bus or arrive 15 minutes earlier to park your car.
But this restaurant/pizzeria is worth all your efforts.

Try the gluten-free pizza tagliere: higher than normal, it's the closest you can get to a standard pizza. You can also choose your flour.
Caruso is also a good place for fish.
Get gluten-free spaghetti with clams and finish with roasted sea bass.
Info
Via del Parco 13/BCD, 40138 Bologna
Tel. + 39 051 531341
ristorantepizzeriacaruso.it

One last suggestion
Do you know that our Classic Bologna food tour can also be gluten-free?
You won't miss a taste, just write it in the notes before you book ;)
[Photos: Klearchos Kapoutsis, Jessica Spengler]
---
---