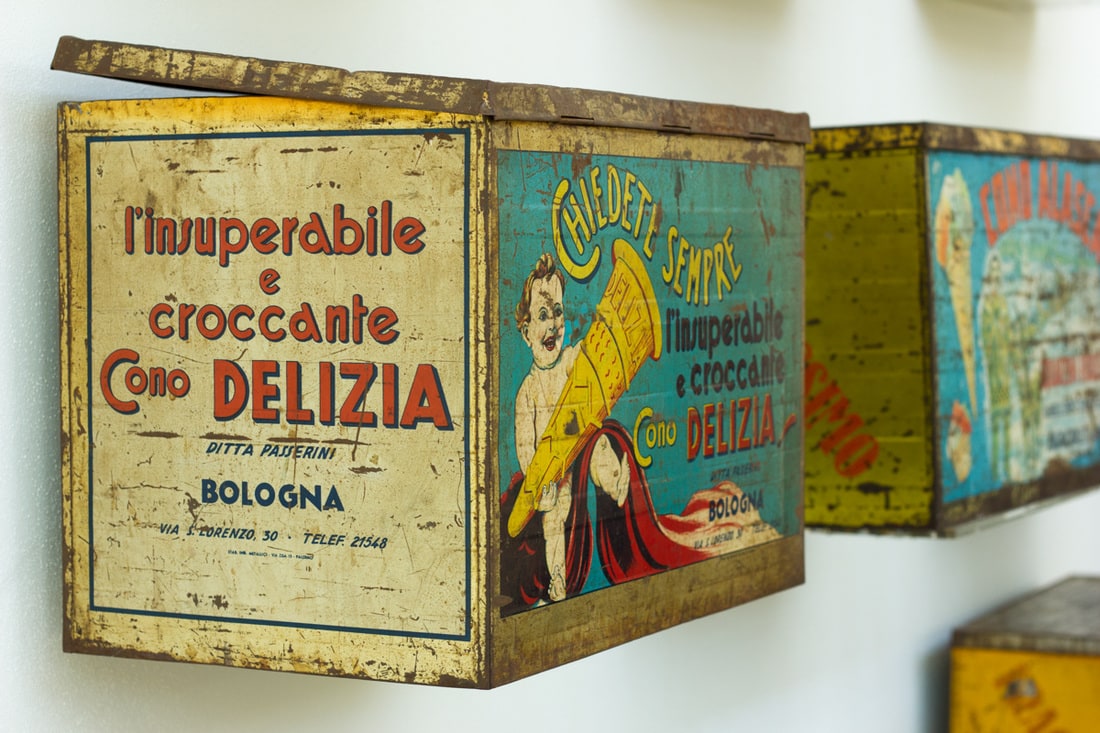 One of the thing I couldn't live without is absolutely
gelato.
The post about the
best gelato in Bologna
is one of the most read of this blog (and one of the first I wrote) and when I travel around Italy I usually look for the best gelaterie of my county.
So I can tell you my favourite flavours of my favourite shops, or how nice is have breakfast in Sicily with brioche and granita, or the main differences between sorbetto and gelato, but I really didn't know a lot about the history of gelato and what's behind a desk of a gelato shop.
So when I discovered that a few km out of Bologna there's a full
museum
dedicated to it I was deeply fascinated.Then a few weeks ago I got an invitation mail by Martina of
DueTorrieNuraghi
for "Gelato Experience": I was invited to visit the museum and enjoy a gelato lab with a final tasting with other bloggers.
A quote from "Il barone Rampante" by Italo Calvino telling that in the past gelato was a food just for rich people and nobles.
The Museum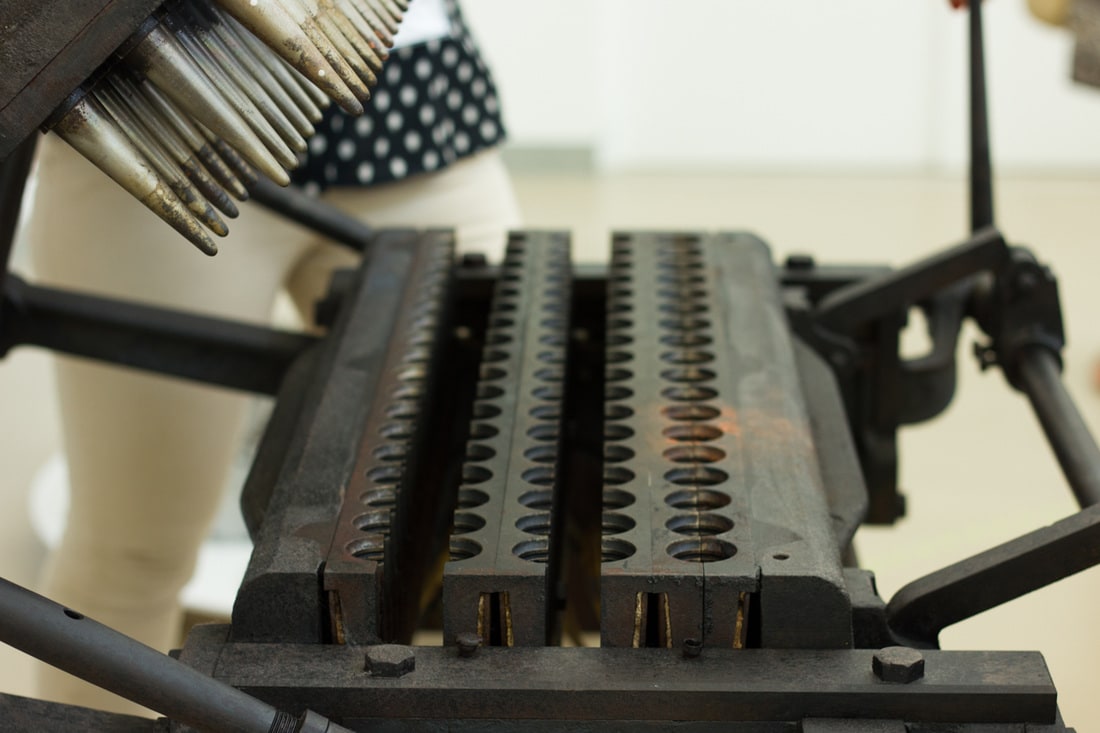 Gelato Museum opened in September 2012 inside Carpigiani factory in Anzola (about 15km from Bologna) to describe the history of gelato: where it was created, how it grew up and why it became such a wonderful gastronomic product.
Carpigiani is the world leader manufacturing of gelato machine: it was founded in 1946 by two brothers, Bruto and Poerio who licenced the first prototype of gelatiera so it's not a coincidence that the museum has been established inside it.
Cono machine
Inside gelato museum you can discover at first the evolution of gelato: from the arab shrb (the first sorbet made with water, sugar, fruits and spices) to the triumph of Reinassance era in Paris cafè "Le Procope", where the sicilian Francesco Procopio Cutò started to sell gelato for the first time, you can discover the timeline of gelato through multimedial spots and old relics.
Then you will be able to understand the production process of gelato. I don't want to spoil but the mechanism of all the machines is based on a chemical process between ice and salt that lower the temperature of the basis, which is always water+sugar+fruit for sorbet or milk+sugar+eggs for creams. At the museum you can see the first manual wooden machines and all the Carpigiani automatic machines that are still in use.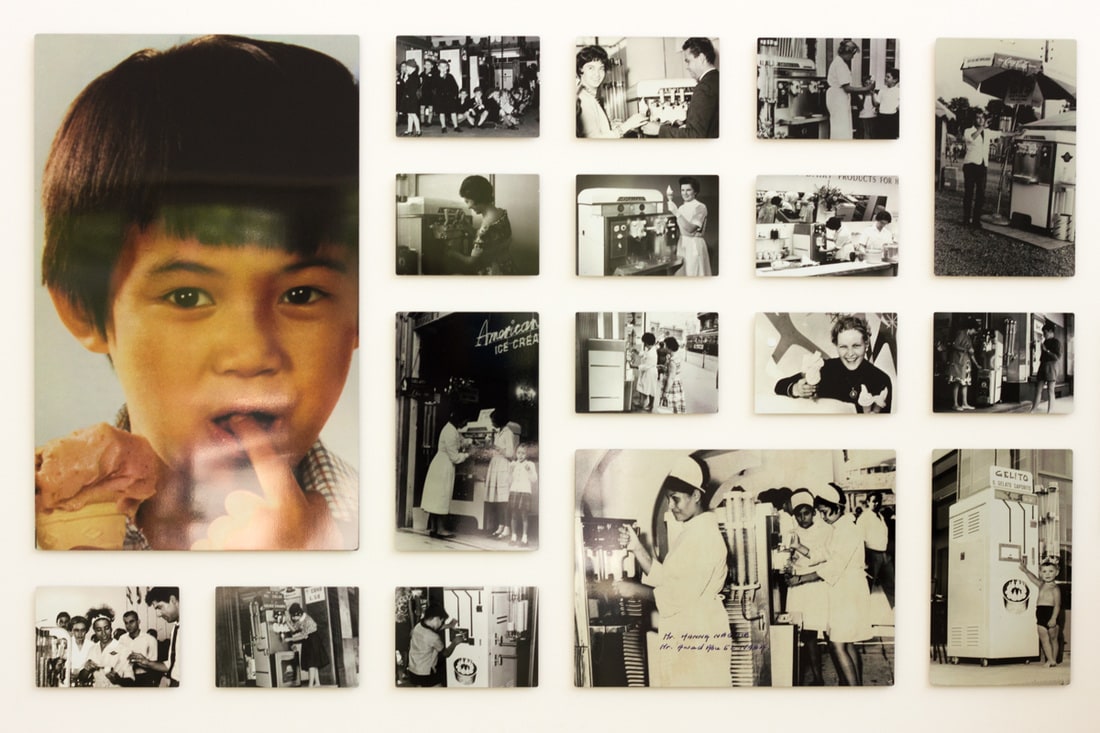 The history of gelato in old photographs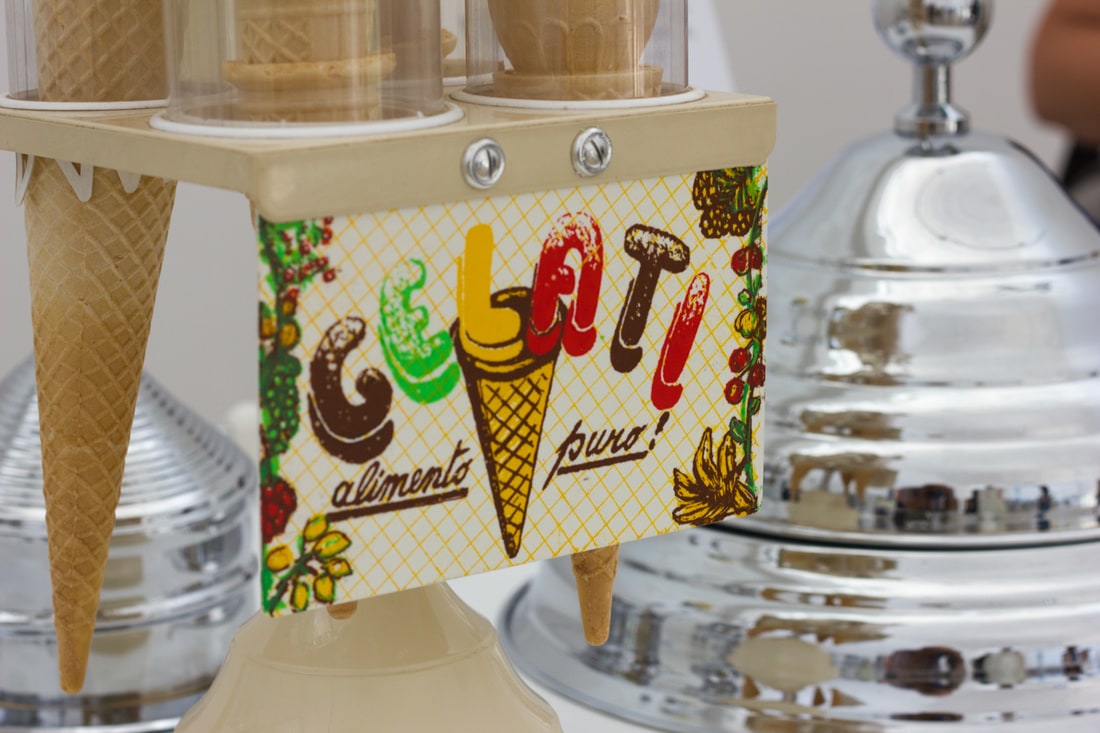 A detail of an old gelato trycicle keeped at Gelato Museum

You will also discover places and ways of enjoying gelato like and old amazing gelato trycicle (very popular in Italy from 1960s), or the beautiful cono tin-plated boxes of different italian producers and then tools, photographs, documents etc.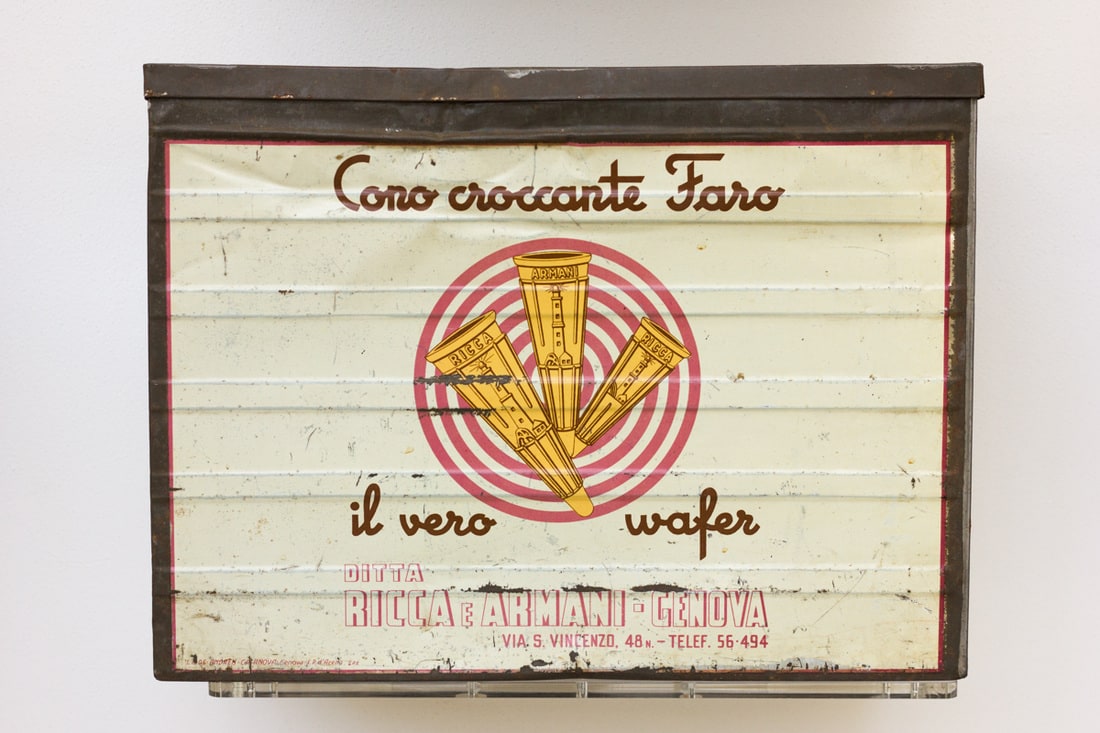 Old tin-plated cono box
Gelato Lab and School
If you want a complete experience to tell your friends when you come home you can try
Gelato Emotions
: different workshops (Discovering Gelato, Gelatology, Gelato Masterclass and Gelato Team building) to put your hands on gelato and try to make it on your own and without any machines. Of course I tried and you can see the result in the photo below.
And if you have kids..well they could enjoy
Gelato School
,
training labs for youth of all ages to teach children and young adults gelato science and culture.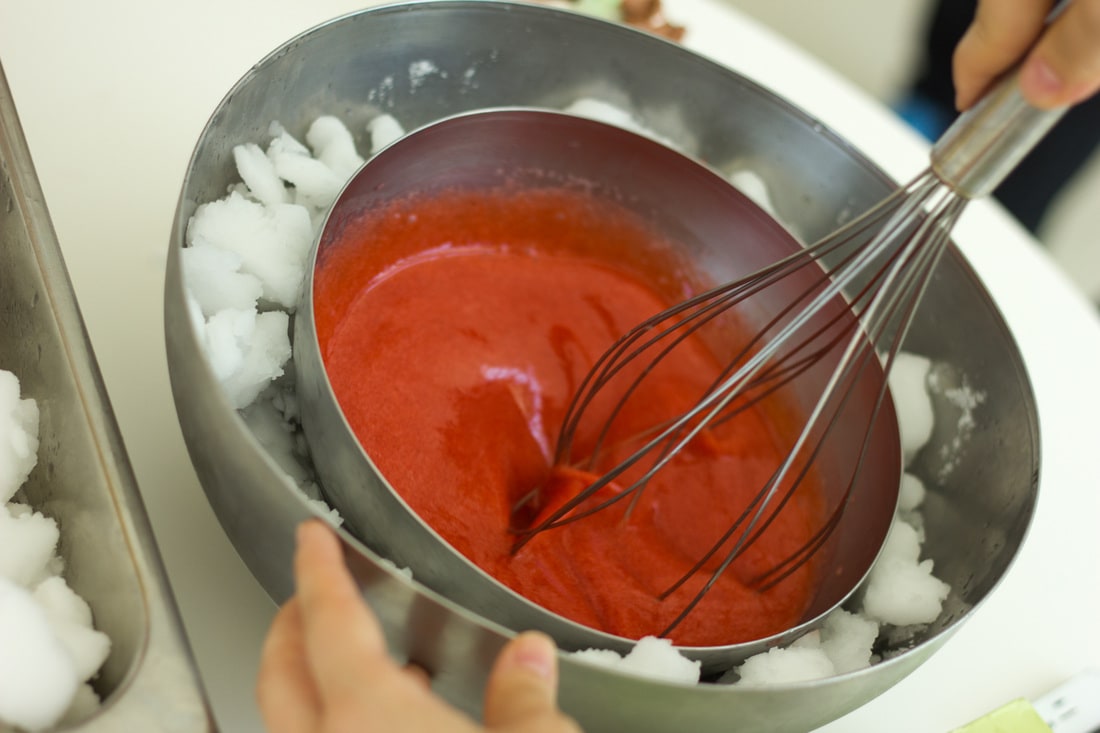 How to make gelato at home without a gelato machine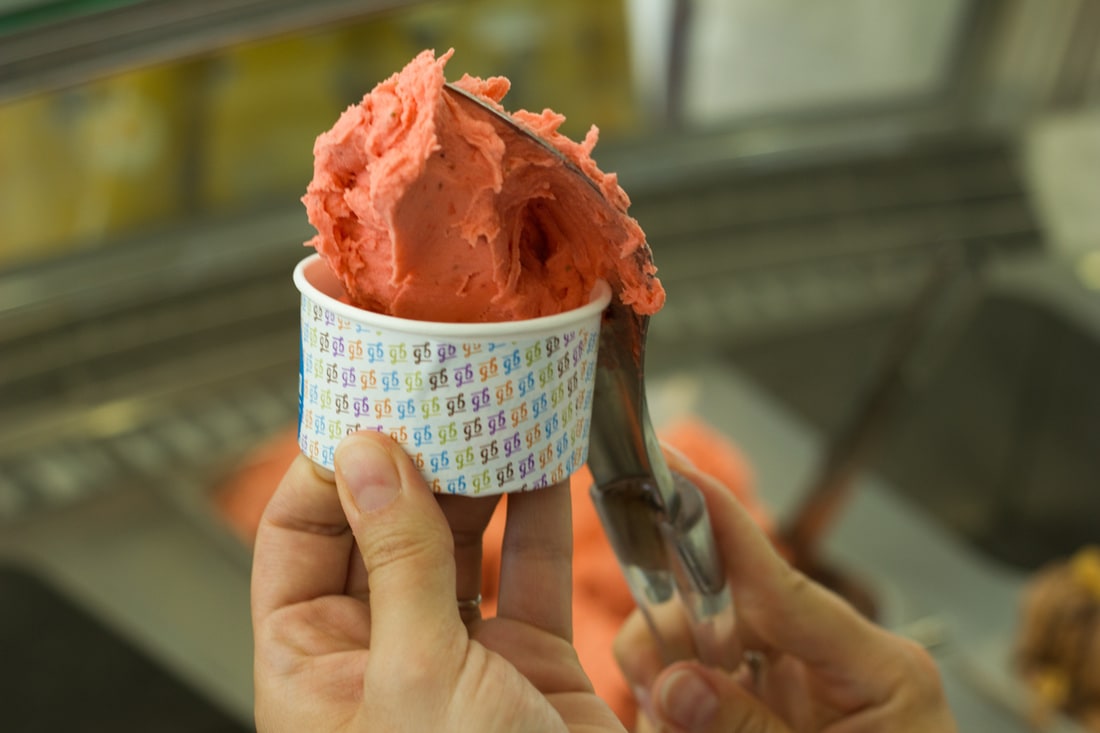 The final result of our lesson: strawberry gelato cup
So even if it's a bit outside the city center, I really reccomend to go and check this small but really well made museum.
If you can't, just enjoy a taste of gelato history and gelato Museum in this video:
Infos
Gelato Museum
Via Emilia, 45 40011 Anzola Emilia (Bologna)
Tel +39 051 6505306
Info and reservations:
info@fondazionecarpigiani.it
Website:
gelatomuseum.com
The museum is open from Tuesday to Saturday from 9am to 6pm. All visits are guided and reservation is required.The museum is closed from August 12th to August 23rd 2014.
How to get there
By bus: Bus n°87 from Central Bus Station (in front of the Railway Station
). Stop "
Via Magli" in Anzola
By taxi
---
You May Also Like