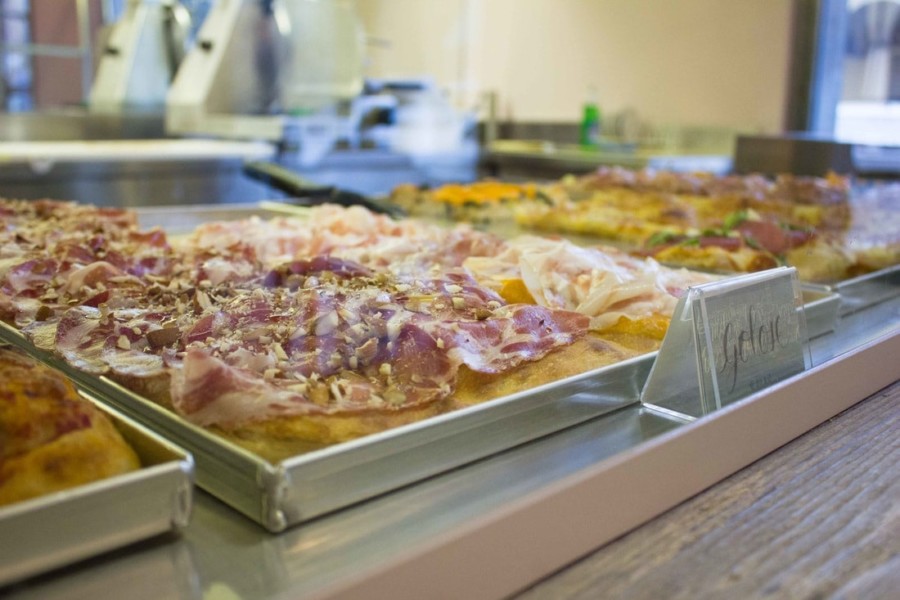 I'm not a huge fan of takeaway, partially because I love cooking and also because in Italy it's usually synonymous of junk or low quality food. But sometimes that's not true and in Bologna you can find a few great places that bring you home a great dinner. These are my best choices.
Pizza
Masaniello
Opened just a week ago, it's the first 'ethic pizza' in town: all the ingredients are taken from mafia's confiscated lands or from companies that are fighting against the clans.
It's not only ethic but also a real Neapolitan pizza, one of the best I've tried in Bologna.
Margherita 4€ plus delivery.
Via Enrico Mattei, 22, 40138
Tel.
051 530128
O' Fiore Mio
One of the
best pizza of Bologna
and a stop during our food tours in Bologna, also delivers pizza in the city centre. You can order the 'roman style' or the classic 'Napoli'. A lot of different toppings, the minimum amount for the order is 15€.
Piazza Malpighi, 8, 40123
Tel.
051 040 2308
Web:
ofioremio.it/it/bologna-pizze-di-strada/
Videopizza
Classic take-away pizza under Via Saragozza portico. The location is small but cozy, with movie posters on the walls. Pizza is thinner than the other but easy to digest. They also sell local craft beer of Vecchia Orsa.
Margherita 4€ plus delivery.
Via Saragozza, 87, 40135
Tel.
051 644 6982
Ethnic food
Quebracho
Peruvian recipe chicken: first marinated and then cooked in the oven and served with aji amarillo pepper sauce and rice. They also have Peruvian beers.
8€ for chicken, rice, vegetables and sauces
Via di Corticella, 86, 40128
Tel.
051 041 8903
Web:
www.quebrachoitalia.it
Category: chicken
Delogo
My favourite greek restaurant in town also offers take away (but not home delivery). Pita, meat stews with artichokes and olives or with ouzo, octopus with chickpea or a simple greek salad.
Via Zaccherini Alvisi, 19, 40138
Tel.
051 245734
Web:
delogo.weebly.com
Category: greek
Zushi
The restaurant itself is too modern and noisy, then it's perfect to get home delivery sushi from zushi. Different qualities of well-made maki, sushi and sashimi.
Minimum order 15€ for lunch, 30€ for dinner plus 3€ delivery.
Viale Pietramellara, 4, 40131
Tel.
051 649 3719
​Web:
www.zushi.eu
Category: sushi
---
If I ask my friends who make the best tagliatelle in Bologna I always get the same answer: my grandmother.
It might be true but maybe the emotions sometimes give a better taste. These are my favorite tagliatelle that you can find in Bologna's restaurants.
Travel on a budget and eat well in Bologna? Science-fiction?
No, but you need to know where to go. Street food and aperitifs can be an option for a fast lunch. Here are 5 restaurants not far from Piazza Maggiore where you can sit, eat and be happy with less than 25€.
| | |
| --- | --- |
| | We call it zingarata. It's a one day trip. Men only, usually. By train, so we can come back from Florence without being arrested… |
---
---
Comments