If you're looking for a unique
hotel
or bed and breakfast in Bologna you shall consider
Torre Prendiparte
as one of your options. It won't be cheap but this b&b is a fantastic scenario for first wedding nights, anniversaries or wedding vows.
The tower has just one suite furnished with 800' decors for maximum 4 guests but there you can spend candlelight dinner with a full tower at your disposal.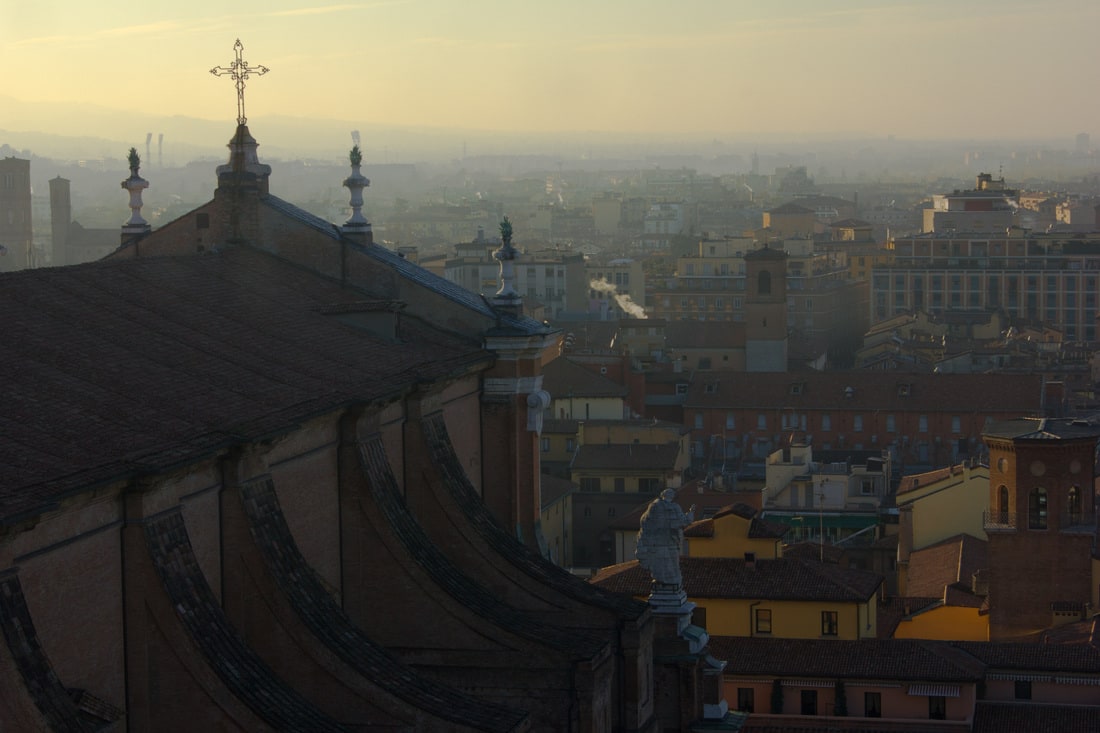 But I'm not here just for promoting the Tower b&b (I'm not payed, of course) but because I visited the tower yesterday for the first time in the occasion of the visual exhibition called
Torre Aumentata
, open until 22 December 2013. With 14 € you can visit the exhibition and walk the stairs to the terrace of the top of the tower, where you can enjoy the unique landscape of red roofs of Bologna. Here's what you can see from the top.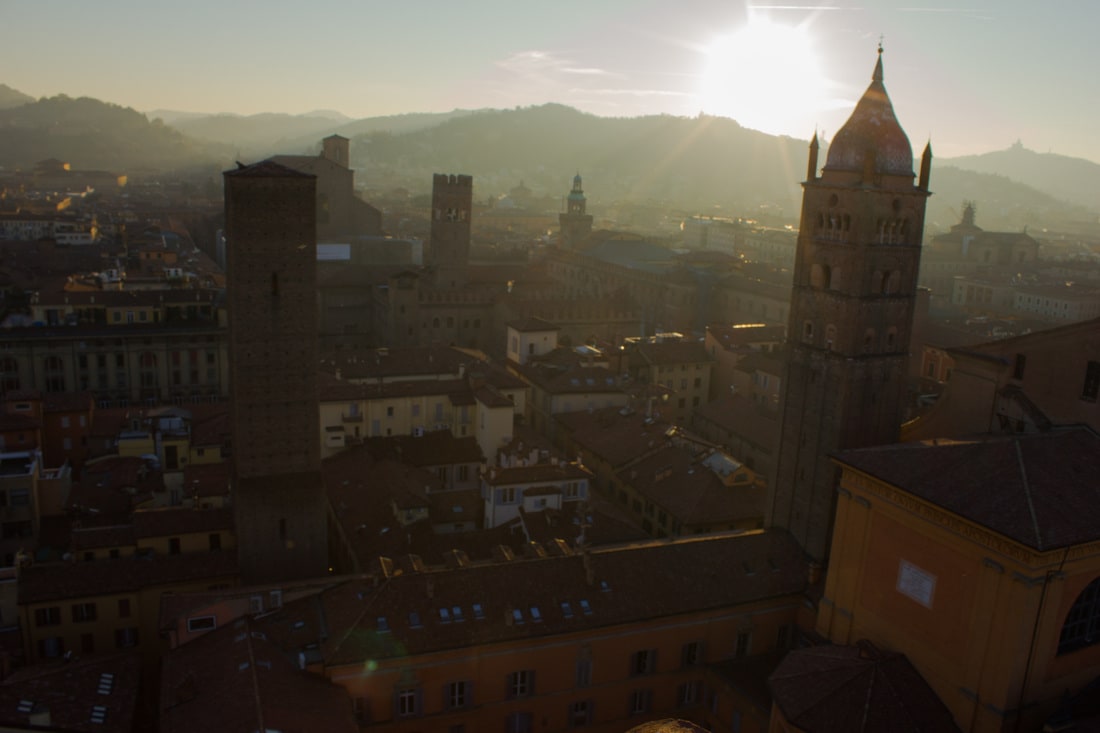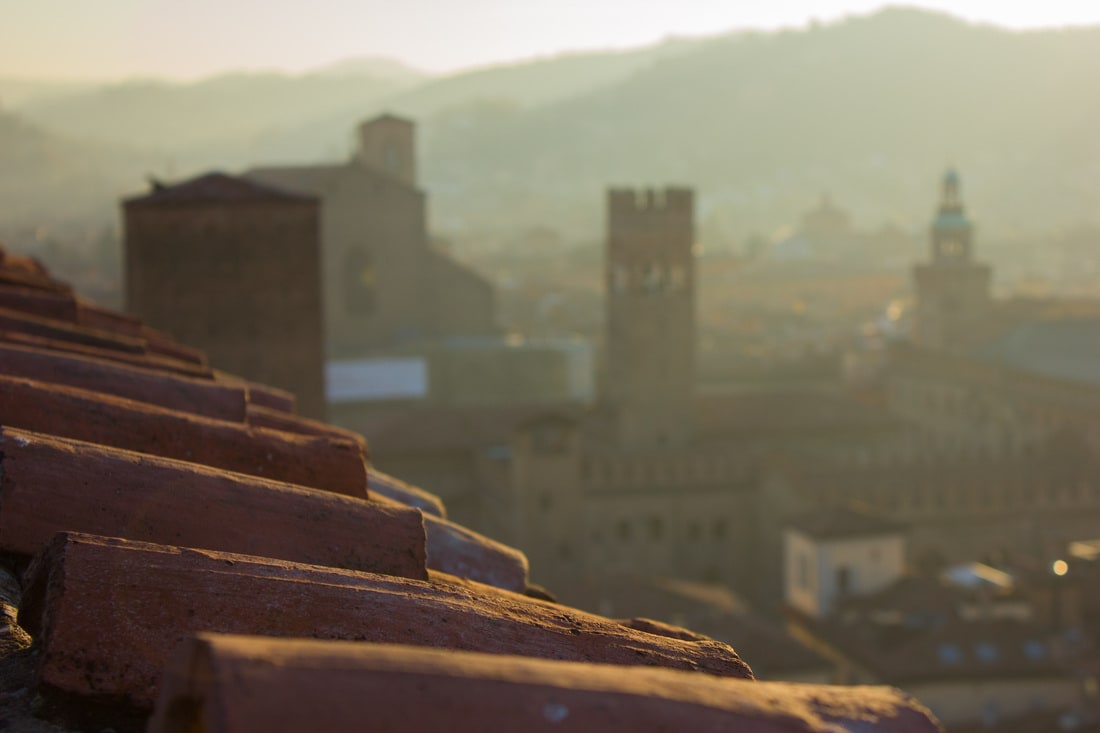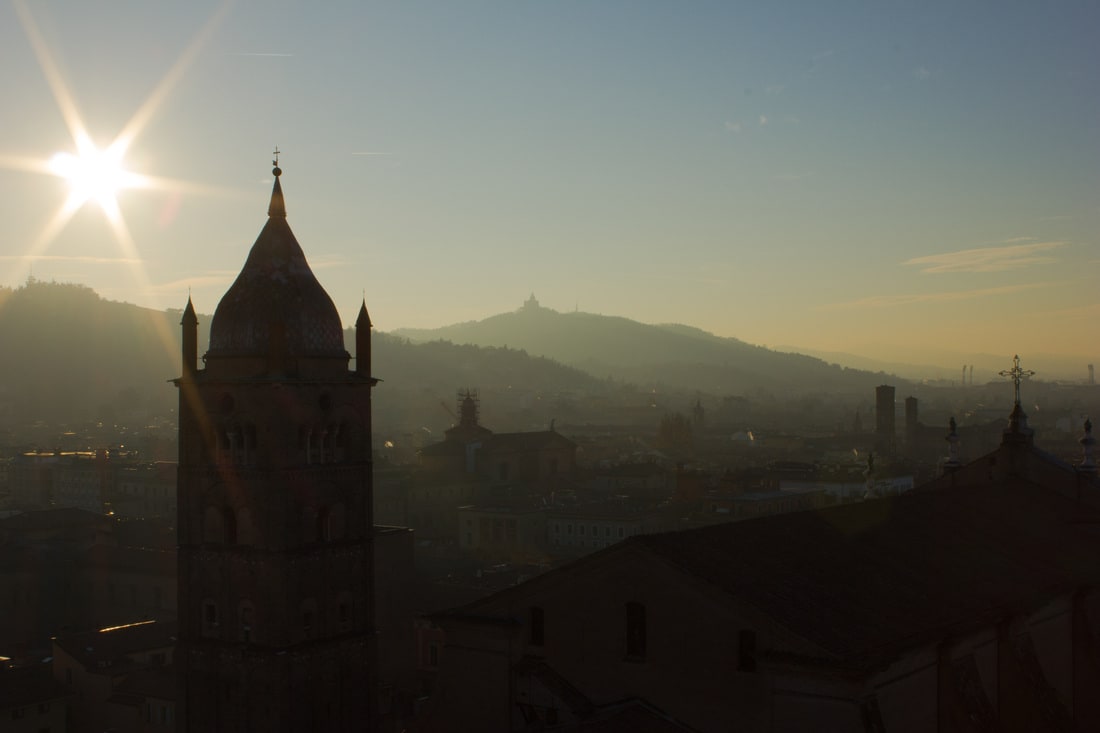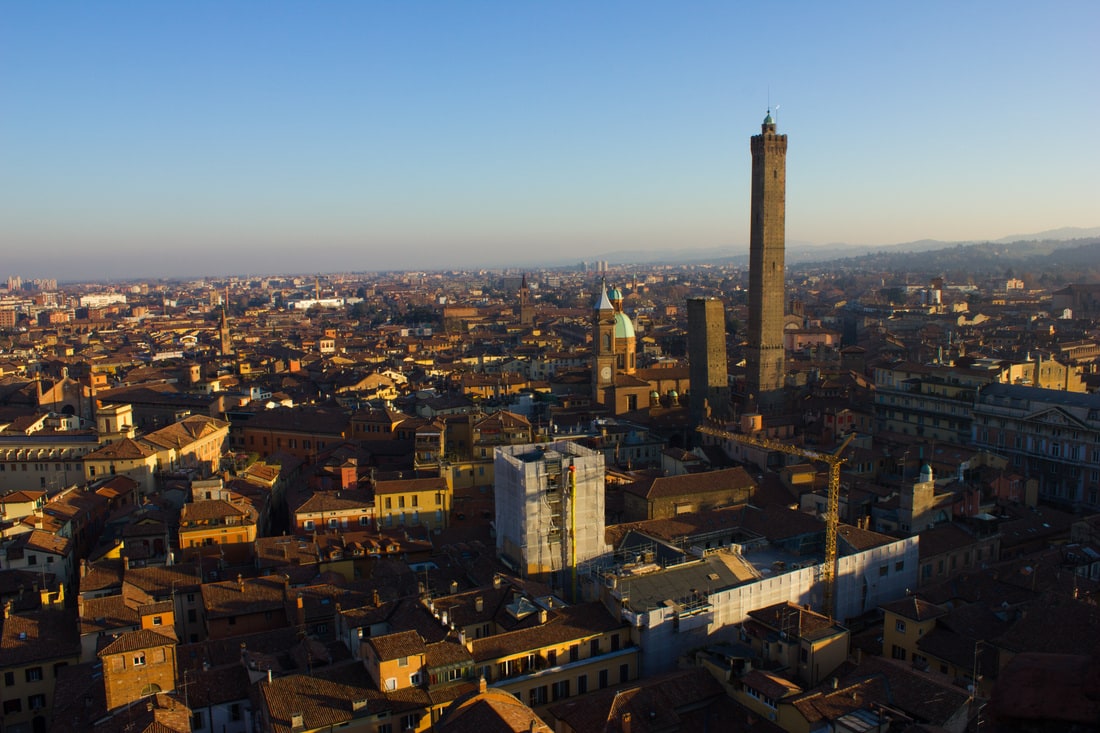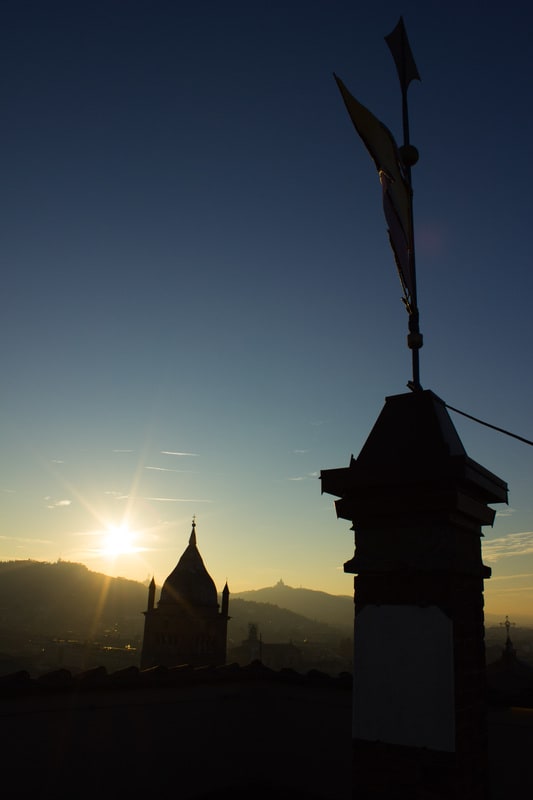 ---
You may also like