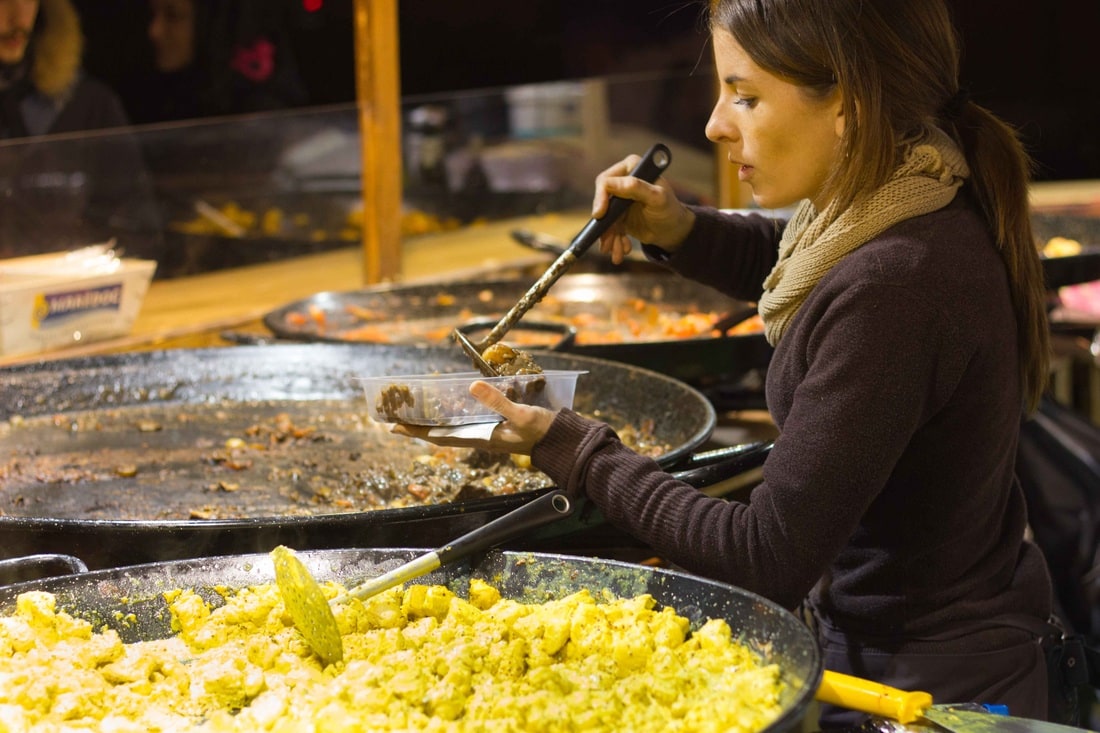 Christmas time in Bologna city centre is usually a very crowdy period. For the first time this year I have the chance to live it as a citizen an not just as a weekend guest. That's why I decided to visit the "almost classic" French Market, that this year takes place in the amazing context of Piazza Minghetti, after work on a weekday. I decided to avoit the Sunday mess and take me some time to talk with the shopkeeper and take a few shots.

Brie de Meaux Cheese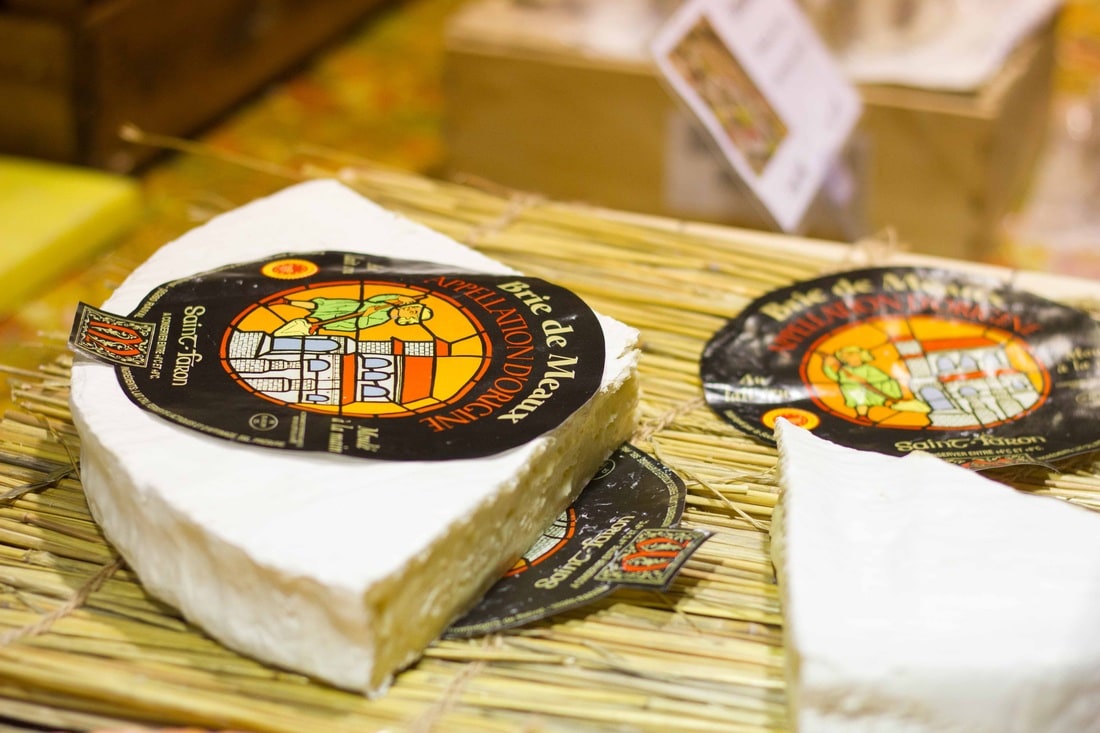 The market is quite different than the traditional Bologna's old markets like
Mercato di Mezzo
or Mercato delle Erbe, let's say that is more like a fair in which you will find things that worth buy or don't. On the first category I absolutely put the
cheese
: Brie de Meaux, goat Crottins, Camembert or the orange Mimolette are good for people who love strong flavours. I still have to find a cheese I don't love so I'm kind of out of the game, but the quality there is very high.
Moutarde de Dijon
If for chocolate I usually prefer to stay in Italy, like with Modica chocolate, or why not in Bologna with Cremino FIAT by Majani, french pâtées (like the very famous fois gras) and Dijon mustards are products difficult to find any comparisons here in Italy.

You can visit the market in the morning starting at 10a.m. and have breakfast with pain au chocolat, baguettes and butter cookies or you can have a full meal at the street food stand. It prepares different French specialties like Rougail, with smoked sausages, onions, ginger, peppers and Provence's herbs, or Bourguignon, with beef, red wine, bacon and a mix of spices.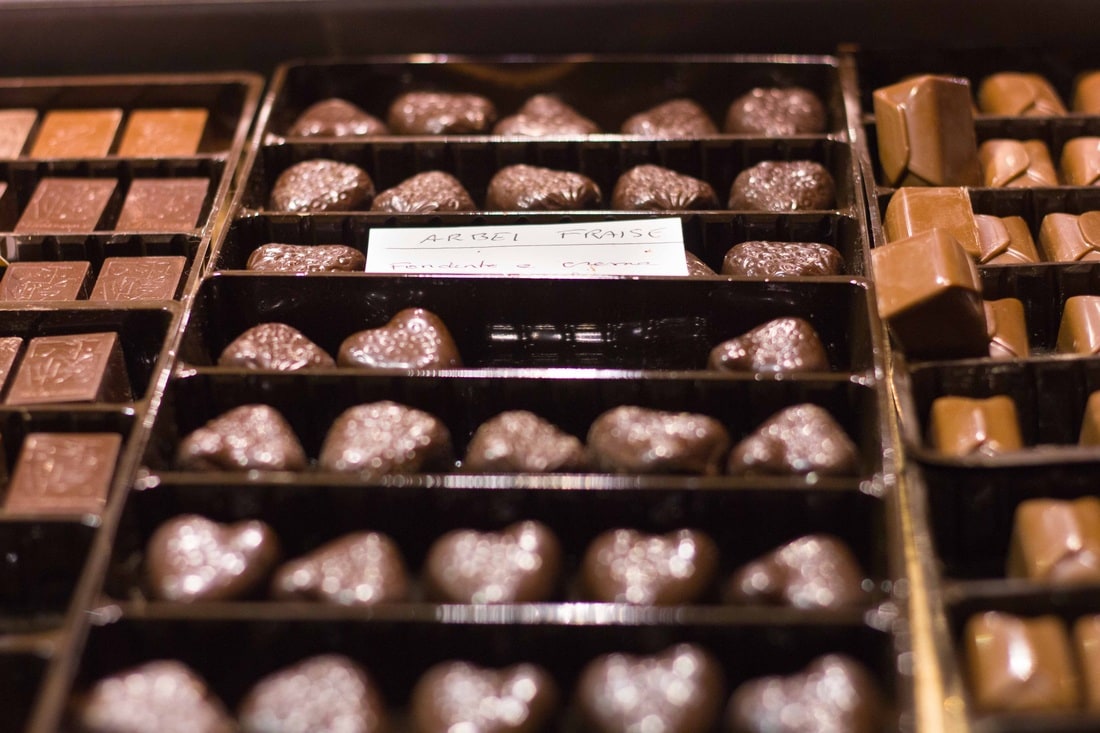 French Chocolate Mignons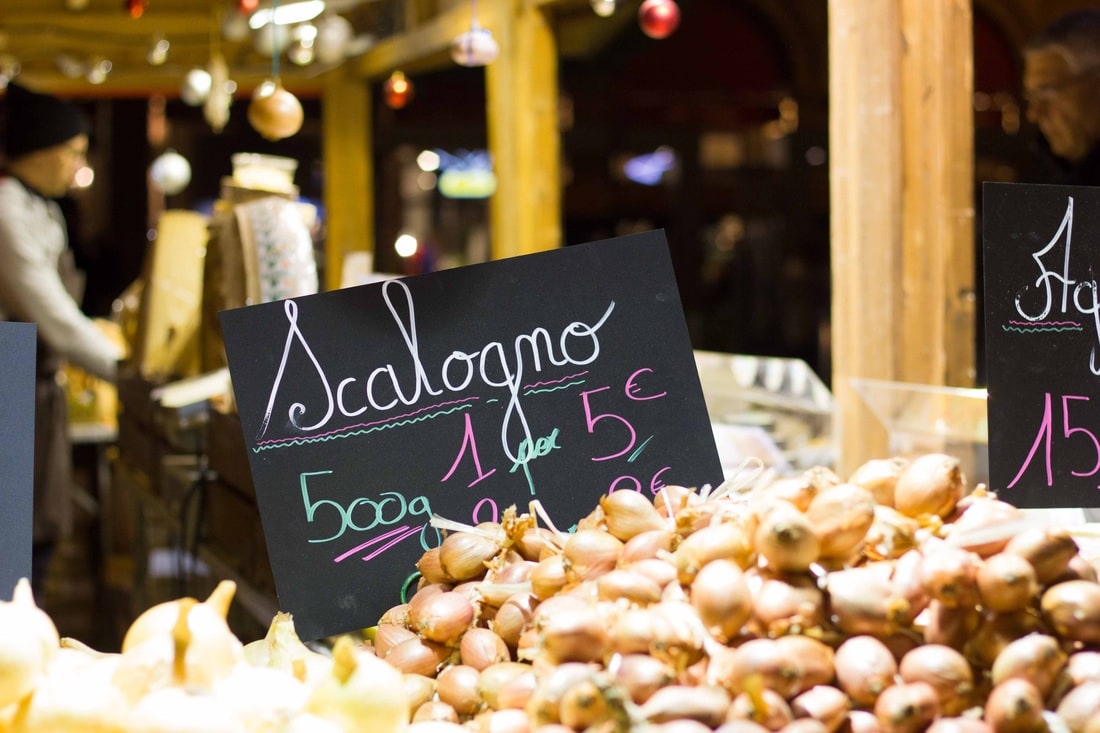 Different types of onions and shallots
So even if French cuisine and this market are far away from
Bologna Christmas food traditions
and you will also find there bijoux, scarves and other things which have a few to do with France, I'm really happy to find something different and from a different culture in this period.
My proposal for next year: Turkish Market! I'm joking (if you know me, you know I'm not) but anyway long life to this new tradition.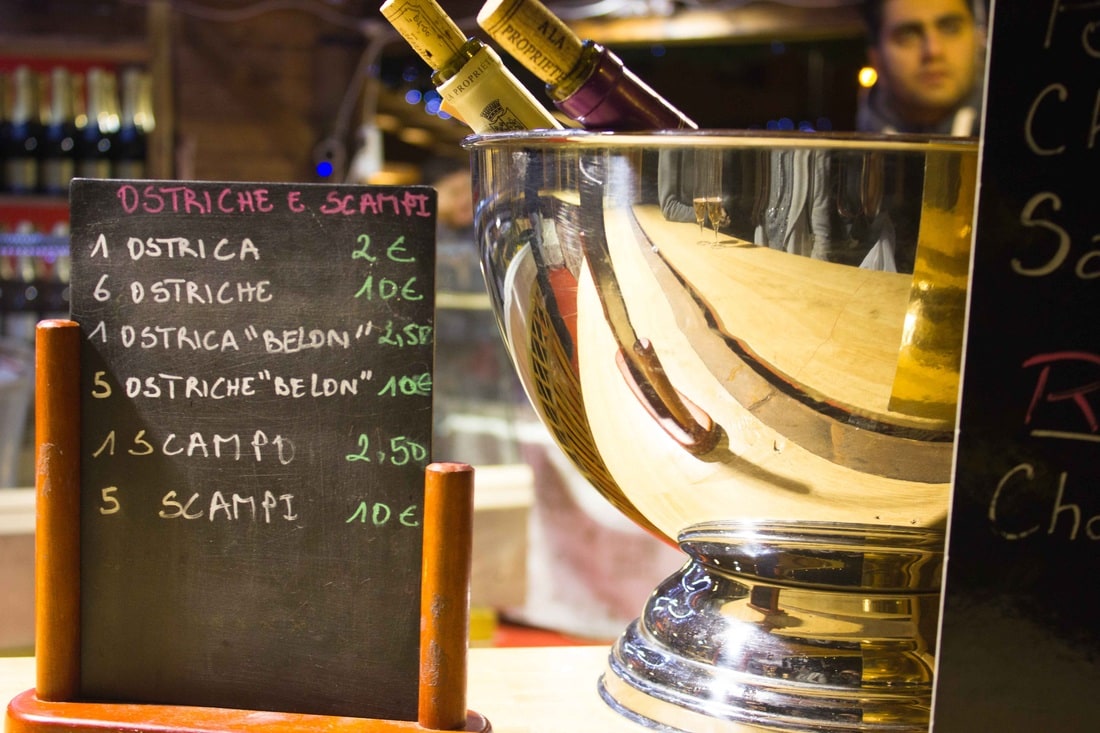 Oysters, Prawns and Champagne if you'd like to have an aperitivo "deluxe"
Info
Mercatino Francese - French Market
Where: Piazza Minghetti
When: Every day in December until 21th from 10 a.m. to 8 p.m.
---