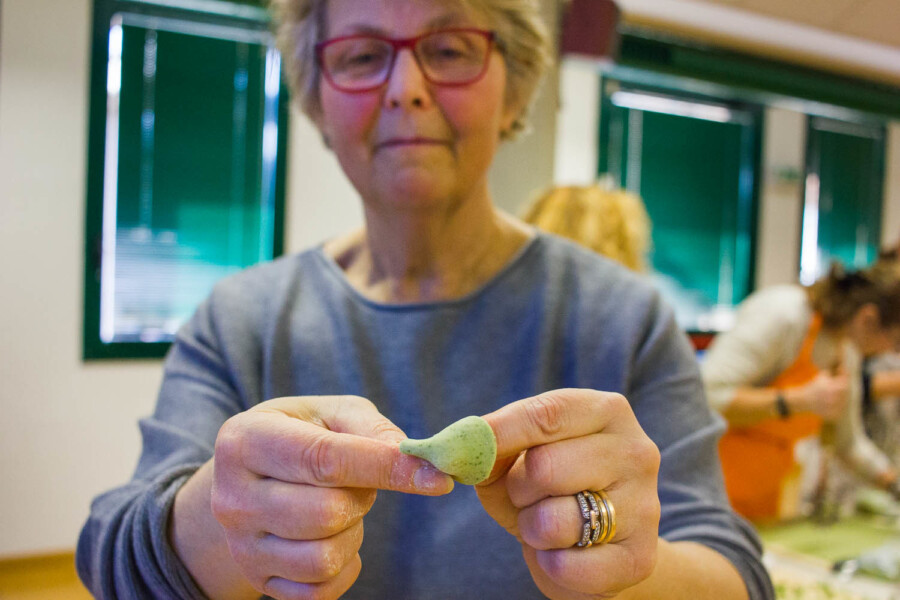 A strange tool with unknown use.
A nurse with passion and determination.
A pasta that looks like a witch hat.

These are the ingredients of imbutini, a brand new pasta that Harry Potter and his fans would love.

A mysterious tool
It's 2014, and a nurse and sfoglina called Flavia wanders around a Bologna flea market browsing old pottery and chef tools.
A strange metal tool turns her red glasses. It looks like something between a torture weapon and a vintage sex toy.
Flavia asks the shop owner for details and he explains that it's a tool to cut the dough to make orecchiette, the semolina pasta typical of Puglia.
The price is right and she's curious enough to get it.

The bargain of her life is done.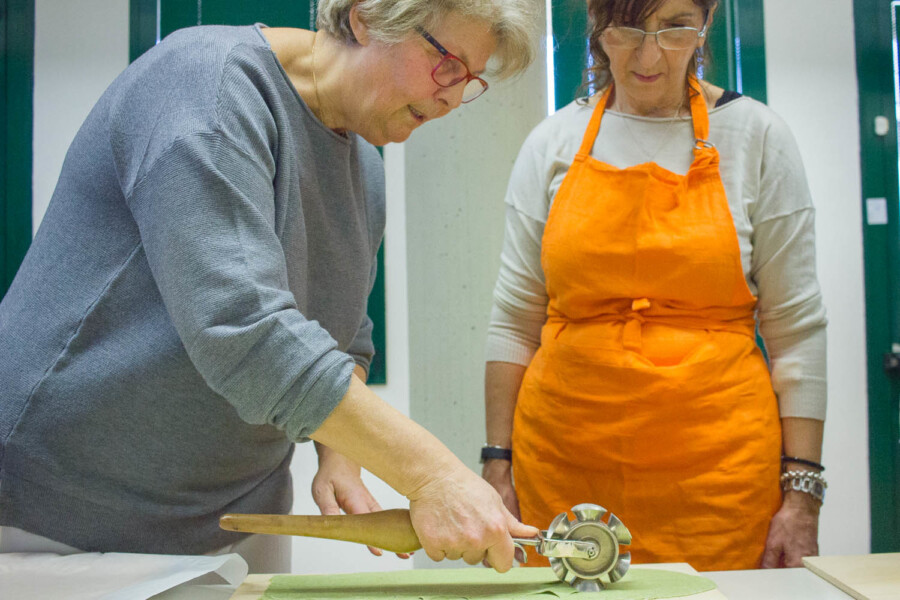 A fantasy shaped pasta
Wood board, semolina, and water: Flavia is ready to try her new tool.
But something goes wrong.

It turns out that the tool cuts the dough in large circles, completely unsuitable for orecchiette.
In order not to throw everything away, she shapes the circles with her hands and cooks them for dinner.

The surprise?

This pasta doesn't sag with cooking and keeps the sauce inside, enhancing the taste.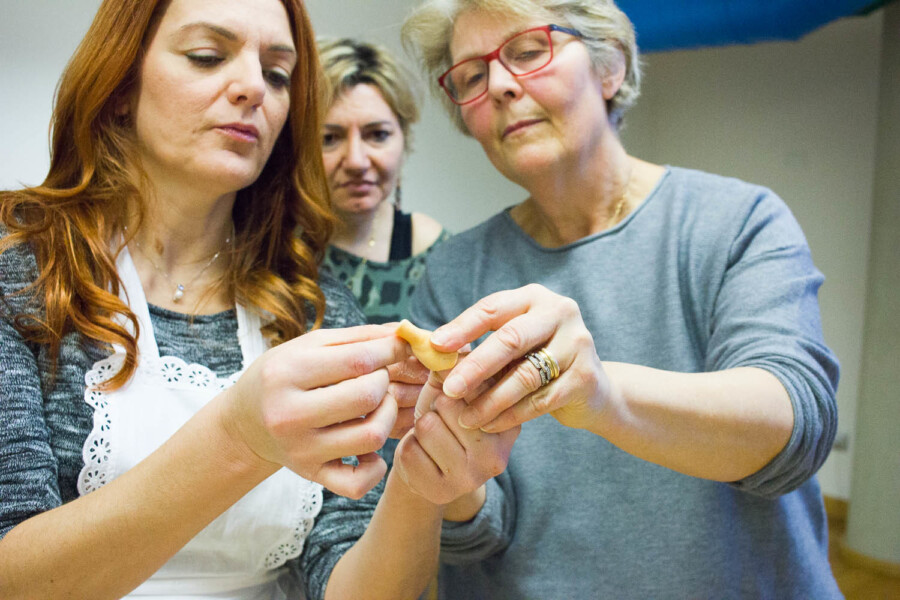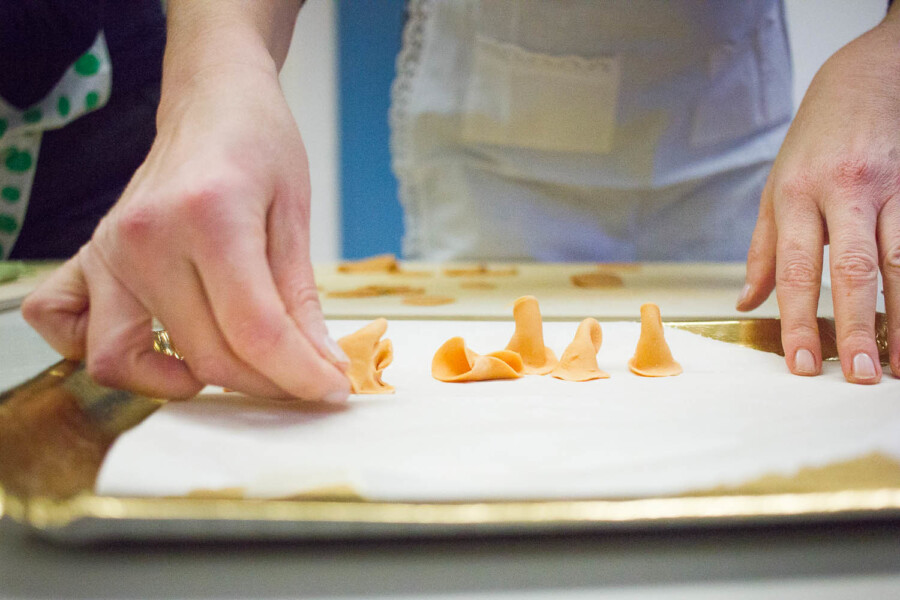 The witch hat project
Like a Sherlock Holmes with the apron, Flavia investigates if none has even made this asymmetrical pasta that looks like a witch hat.
A friend at the patent office is the perfect Watson.

After long research, they solve the mystery: Flavia has just created a brand new pasta.

She names it imbutini, little funnels, for its property of getting the sauce inside, but it takes time and effort to adjust the recipe.
Semolina isn't popular in Bologna and this strangely shaped pasta easily breaks during the cooking.
Flavia doesn't give up and tests hundreds of changing, combining fantasy and determination.
She tries to add spinach, concentrated tomato or squid ink in the mix and she finds out that imbutini look and taste even better.

End of the story?
Not yet.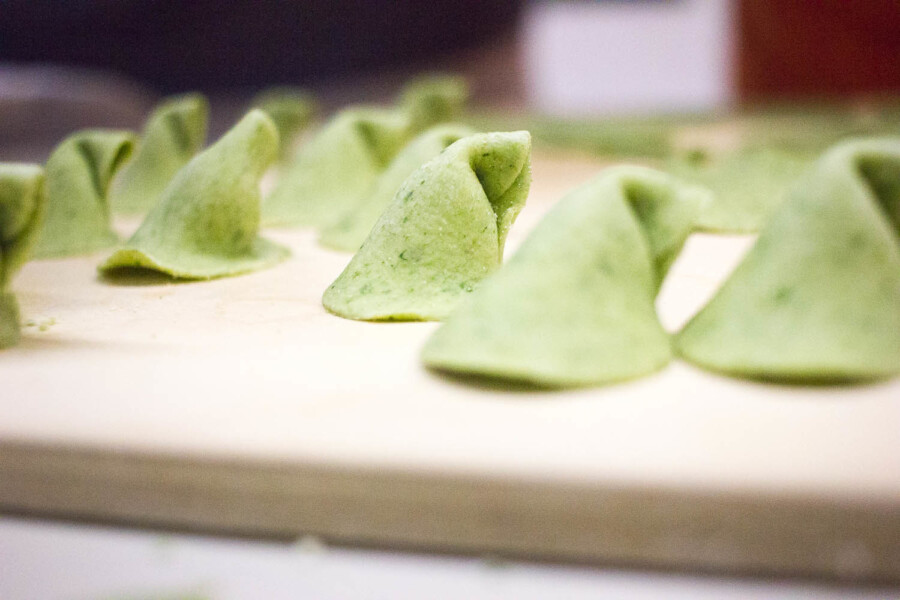 Imbutini: ready to fly
Flavia is so proud of her creation that she needs to share it and spread it to the world: imbutini can't get born and die on a sfoglina wood board.
She looks for someone able to build a production machine.
She calls researchers from the University of Bologna and professional pasta producers to create a machine prototype.
Then she even finds a distributor and some restaurants (La Vecchia Locanda, Nello) interested in putting imbutini on the menu.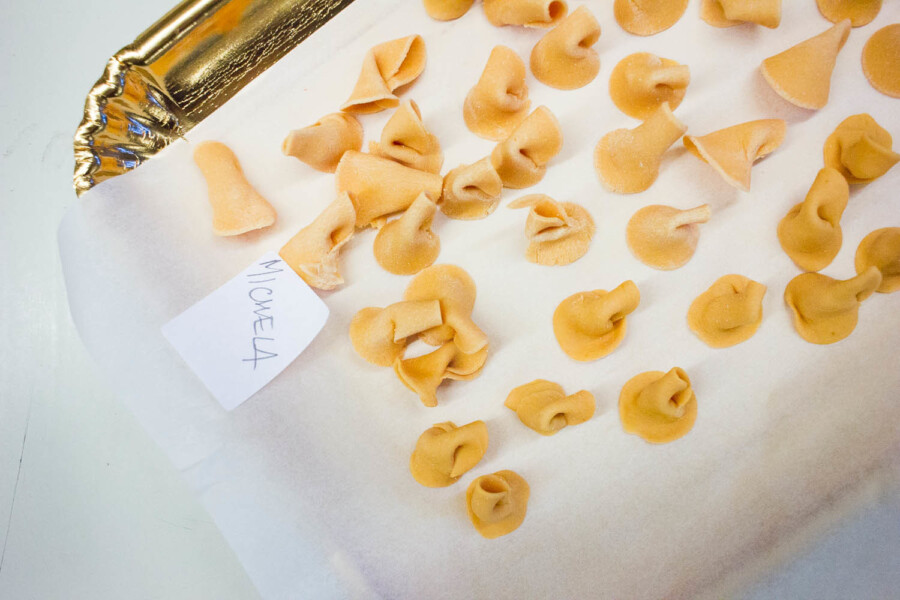 I've met Flavia during a cooking class inside Ozzano's public library, where she taught how to make imbutini to local sfogline.
Her determination is so solid that I'm sure we'll read soon a lot about imbutini.
Besides, would you joke with a witch hat?
---
---