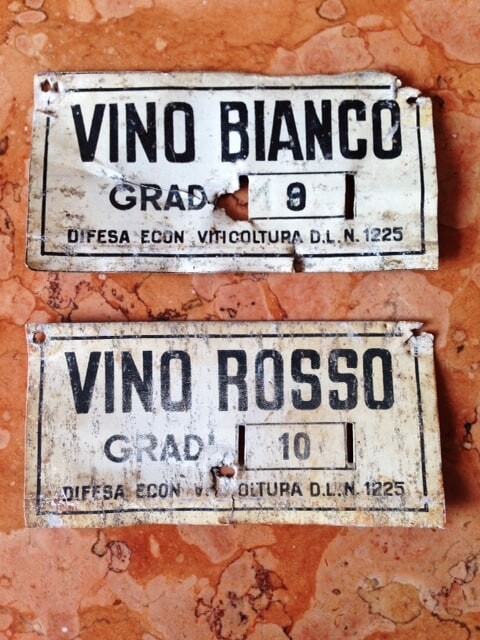 If you search on Google you'll find plenty of blogs talking about the great dinner you can have at Osteria Francescana, the 3 stars Michelin awarded restaurant owned by Massimo Bottura, and if you read on Tripadvisor you'll find almost 500 reviews of Diana, probably the most famous restaurant in Bologna.

​You won't read much of them on Taste Bologna, even if they're very popular symbols of Bologna and Emilia Romagna all over the world (and a post about them will probably increase the number of views of this blog...).

The main reason that I had when I created this blog was to have space where I could talk about the excellence of my country: the pure, simple and honest places to go to find something familial and made with passion without leaving there my wallet.
So Massimo forgive me, you're a great chef and maybe I'll have dinner at your table once in my life, but until then I prefer to write about Paolina.
An old scale and mortadella on the back

Paolina's shop was created in 1924 in a big house in the middle of the Emilian countryside. If you draw a point between the provinces of Bologna, Ravenna and Ferrara you'll find her. Her shop is open every day, 365 days a year, from 8 am to 6 pm. There's no Sundays or Christmas: you're just out of pasta? Paolina is there for you.
​
Maybe you can find her in the backyard, feeding her chickens or in the kitchen with a wooden spoon and a pot of ragù, but when the doorbell of the shop rings she's ready to help you.
Carpi rice, from Modena, Emilia Romagna
Elefante yeast boxes, produced in Ozzano dell'Emilia, Bologna

At the beginning of 900's these kinds of shops were very popular in the Italian countryside.
One part of the store was dedicated to trade products, especially food but not only. On the other side, the peasants returning from everyday labor enjoyed a well-earned rest with a glass of red wine in the so-called osterie (Osteria del Sole, that we visit during our tour
Bologna food tour
, is one great example).
The osteria part closed in the 80's but the store is still there. Imagine that the home department of a supermarket needs to be packed, so you have to select just the things you need or you like the most. So cotton threads if a shirt button hangs down and Parma ham for a delicious panino; nutmegs to fill your pumpkin tortelli and candies for the smile of your kids; rice and pasta for daily meals but also brooms and diapers because they're relief goods too.
Old cotton boxes
Nutmegs and an old tinplate candies barrel

As I said before I like to talk about excellences and Paolina's shop is not only a very traditional and familial place.
In winter and Christmas time we like to have salted codfish and herrings on our tables. From Emilia Romagna to Veneto we have many recipes with those fishes. They're not that easy to be prepared but Paolina and her daughter, who helps her everyday, give to their customers all the reccomendations to make it perfect.
She selected the best producer on the market and people know that Paolina's codfish is one of the best of the region (some of them make more than 100 km to come and take it from her).
Smoked herrings woodbox
Honey candies by Ambrosoli and Sperlari

So this is it. This is her world since she was a child. Even if you live thousands of km from her I do hope you have a 'Paolina shop' next to your house, ready to hide a candy in your child's pocket and to talk about life problems and delights as a supermarket assistant would never do. I have a lot of other stories about her but sorry I have to go now, the ragù is boiling.

Paolina, under her shop pavilion
---