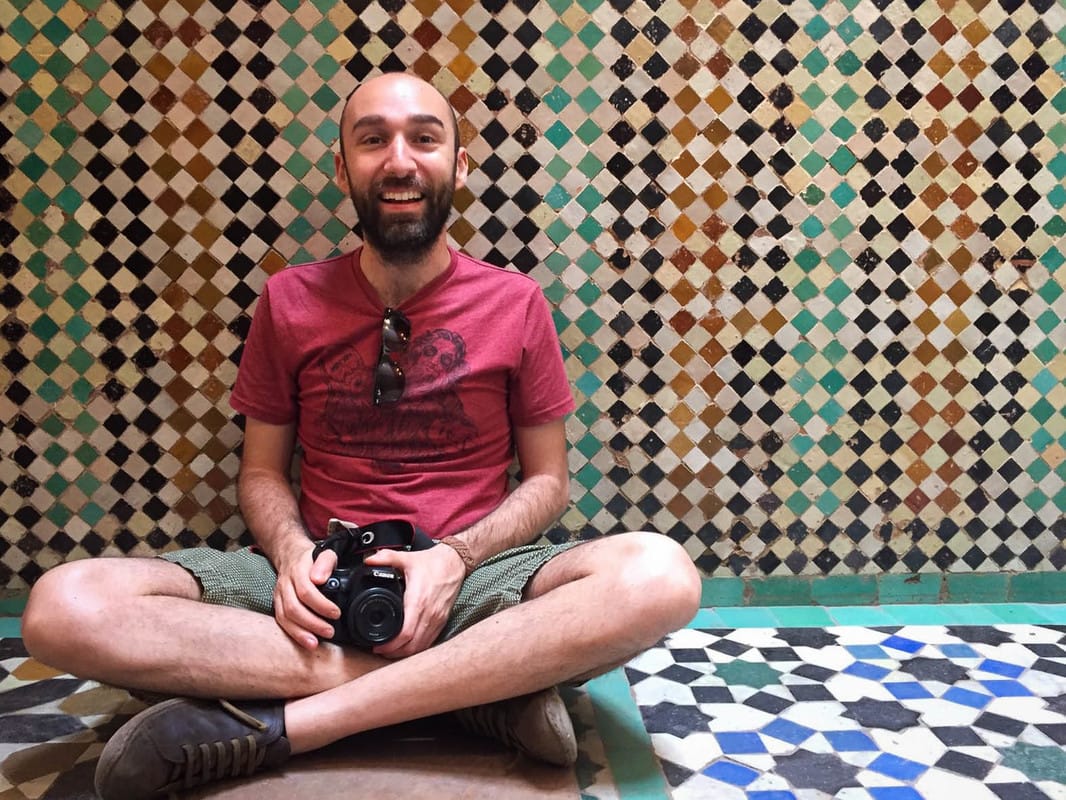 Last days of the year are always time for charts and weighing things up. 2016 has been a great year for me and for Taste Bologna. More than 800 people from around the world joined our
food tours in Bologna
and this "thing", that started as a joke, a way to create something that I could love and represent me, is growing so fast. So let's go through what happened in 2016 in the best way I can. Speaking of food of course!
Filled squid @Banco 32, Bologna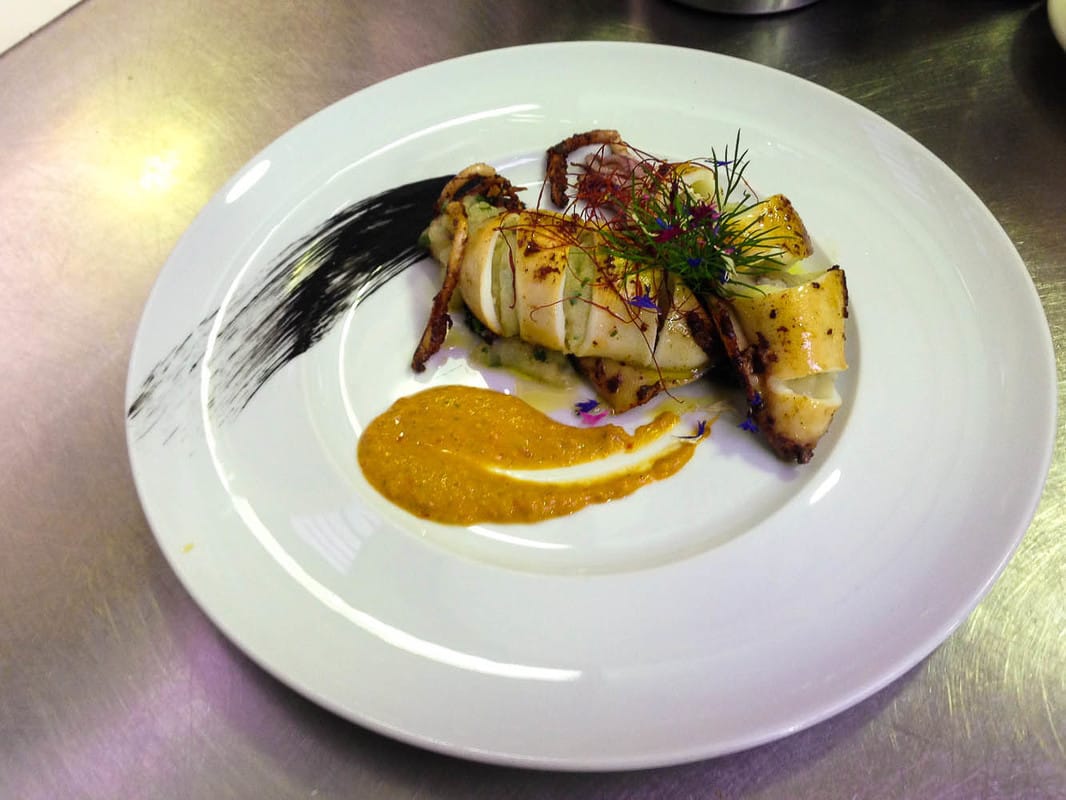 In March I spent a full week with
Rick Stein
and his troupe to record the episode of
Rick Stein's Long Weekend in Bologna
. It was an amazing experience, the first behind the scene of TV production and I couldn't expect all the work and efforts to produce this kind of show. All the people involved were so polite and available and the word "BBC" opened a lot of usually closed doors. I entered kitchens, labs and discovered a lot of secrets of the foods I usually have in town. I entered Banco 32's kitchen, one of
my favorite fish restaurant in Bologna
, inside Mercato di Mezzo to see them preparing a filled squid with bread, capers and spinach. Such an amazing fish dish for an unforgettable experience.
Banco 32, Mercato delle Erbe
​Via S. Gervasio, 3/A, 40121 Bologna

Carabaccia @La Solita Zuppa, Chiusi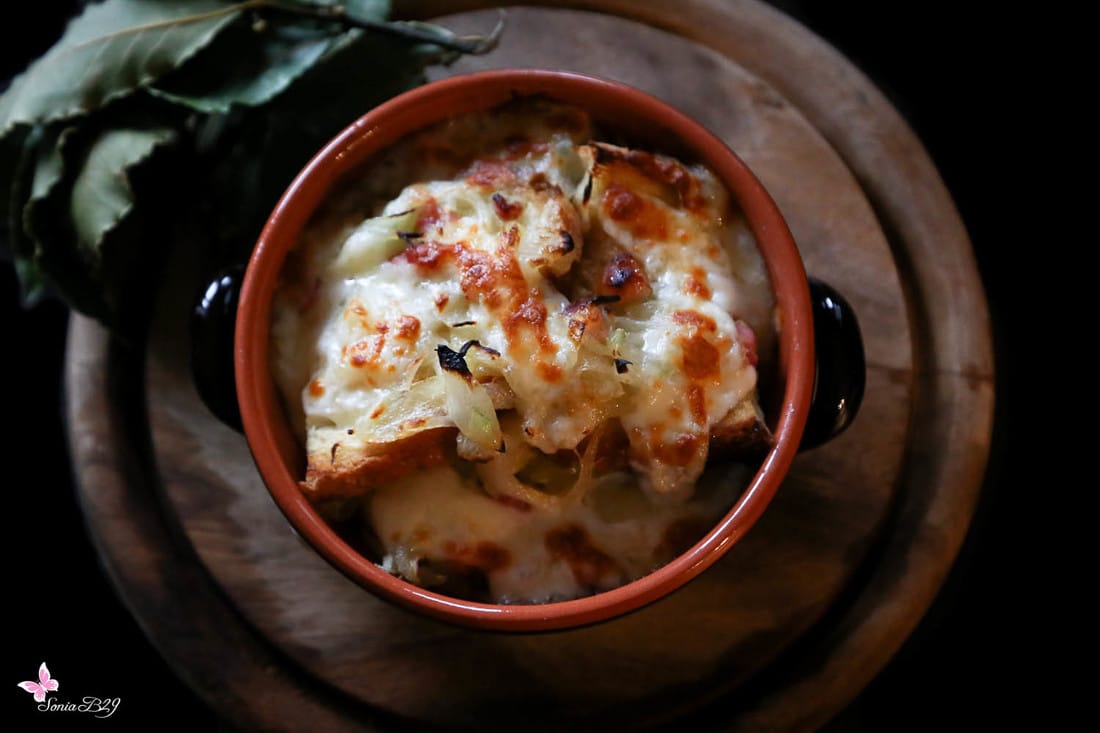 Tuscany
is perfect for a short trip of great food and relax, not too far from Bologna. We chose the rainiest weekend of the year but a perfect agriturismo (
Al giardino degli Etruschi
, oh what a place), thermal baths and hot soups made our weekend. I do love tuscanian cuisine and its use of vegetables and legumes and
La solita zuppa
, a small rustic and family restaurant, made me uncover carabaccia: an
onions soup
of medieval origins with Pienza's pecorino cheese. It's the kind of restaurant I fall immediately in love, where you feel at home since you arrive, the menu changes according to season and availability and every dish is explained with passion by the owners. We went there 2 times in 3 days, do I have to add more?
Osteria la Solita Zuppa
​Via Porsenna, 21, 53043 Chiusi (Siena)


Amlou @Somewhere in Sahara desert, Morocco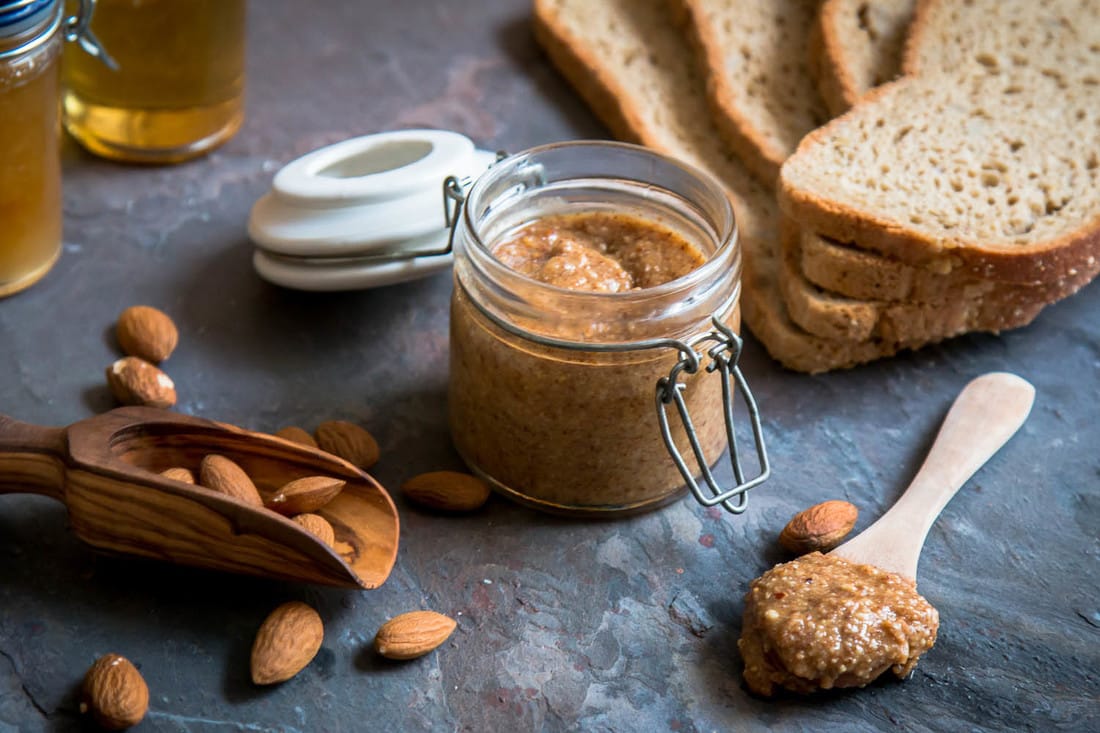 I've read and listened a lot about the fascinating desert of
Morocco
and the delicious food you can find in Marrakech's medina, so in April, with my girlfriend Nicoletta, we thought it was time to go there and check it out ourselves. There I found out that desert doesn't mean only dunes of sand, that there can be shops just selling olives and that women use to create a thick brown paste similar to Nutella that tastes like heaven. It's called
amlou
and it's obtained by grinding roasted almond and
argan oil
, mixed with honey. If you know me you already know my suitcase was half empty when I arrived and completely packed of food when I came back.
Animelle, spunzale, liquirizia @Bros, Lecce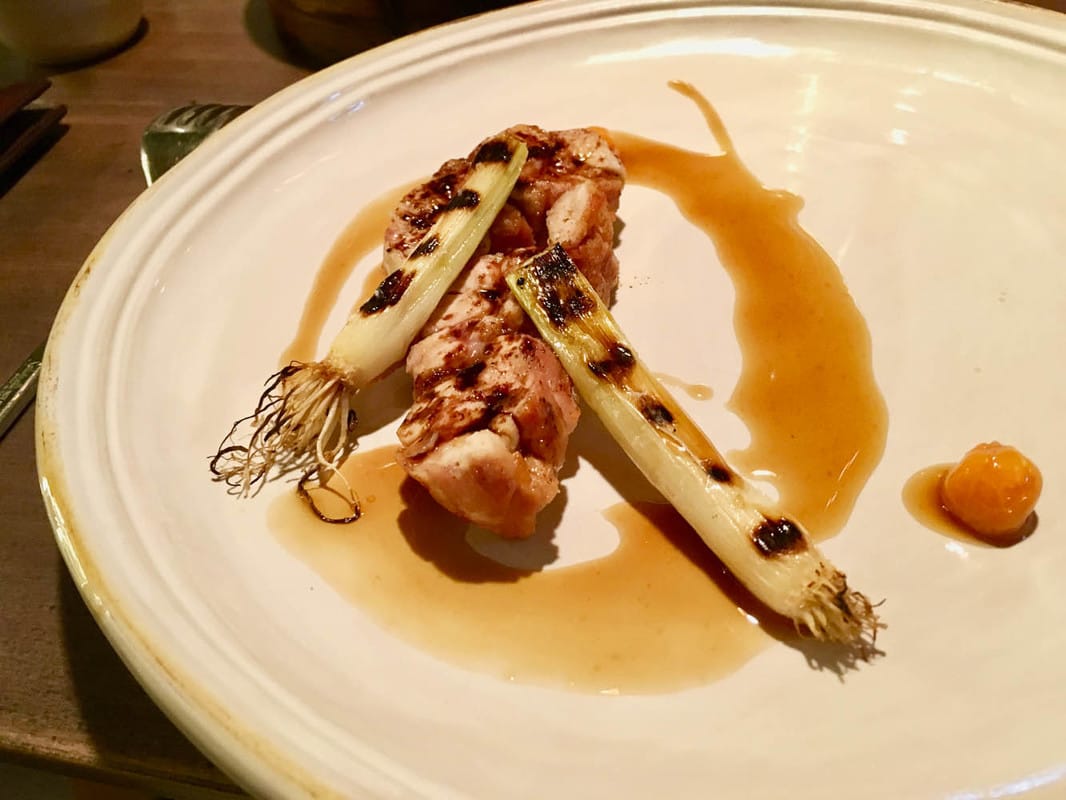 The first time I visited Lecce a few years ago I was so surprised by this small city of
Puglia
that I knew I had to come back. A weekend of late September was just perfect: no tourists masses around, warm temperature, the last baths of the year and well...food. Francesco of
Vico della Cavallerizza
, an awesome B&B in the city centre, suggested me to have dinner at
Bros
, a
modern restaurant
opened recently by young brothers who worked in Michelin starred restaurants around the globe. It was one of the best dinner of my life. Dishes on the menu are just a list of the main ingredients so all is a surprise and the influences are so wide that you can get fishes I've never heard about, like "amadei", or get a flowerpot(!) for antipasto. I tried animelle, a cow interior, with local spunzale onion and liquorice, such an a great combination of flavours. This time again I said I have to come back.
Bros
​Via degli Acaya, 2, 73100 Lecce

Passatelli with porcini @Osteria Broccaindosso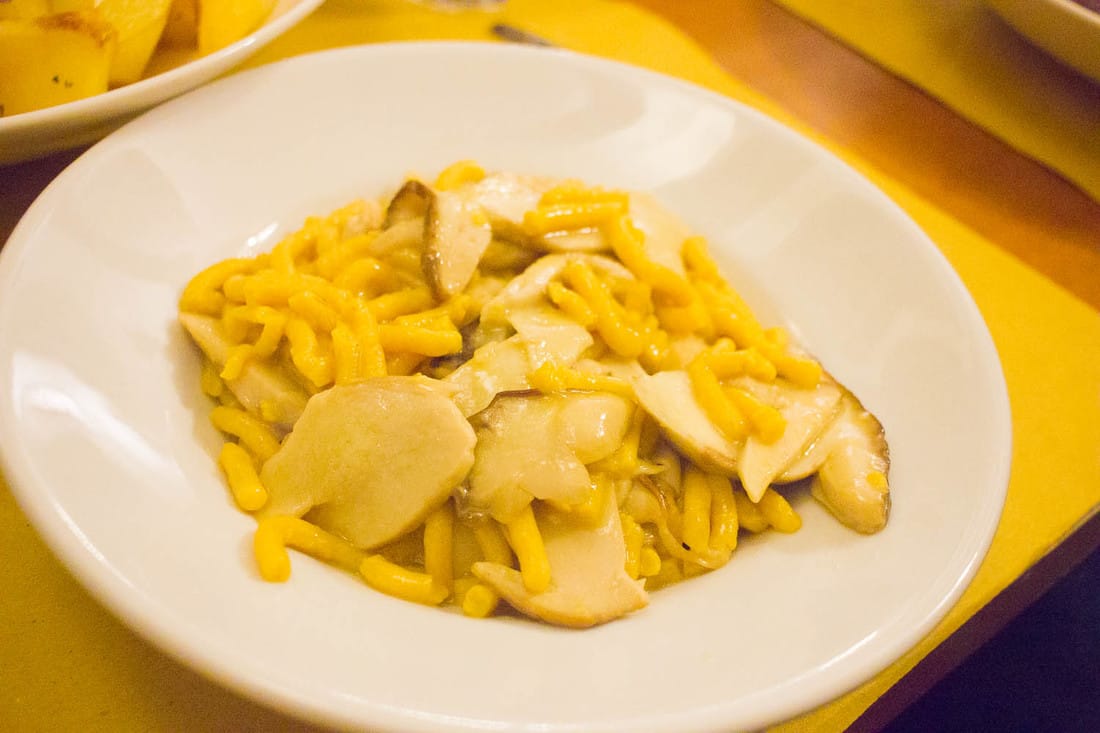 Passatelli
are one of my favourite bolognese pasta. Maybe because they remember me when I was a kid, watching hypnotized my grandmother hand-making them on the wood-board and me picking a few to eat raw. In Bologna we usually have passatelli with meat broth but in a few places you can find them served like a
pasta
and this is the way I prefer. In September, back from summer holiday, I had dinner with friends at Osteria Broccaindosso, a cosy place I always recommend for bolognese cuisine, and I've found passatelli with fresh
porcini mushrooms
. Spoiler: they're not like the one by my grandmother, but still one of my favourite pasta of 2016.
Osteria Broccaindosso
​Via Broccaindosso, 7/A, 40125 Bologna

[photo credits: Nargisse of My morrocan food, Sonia Burzi]
---