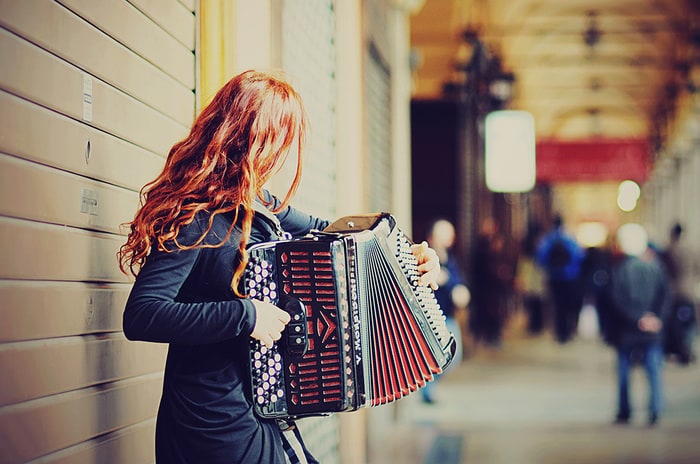 If you walk in Via degli Orefici, just next to Piazza Maggiore, you'll find some stars in the ground, just like Hollywood Walk of Fame with the name of the most famous Jazz players ever like Miles Davis and Chet Baker. Why that? Well, because from 1958 to 1975 Bologna hosted the most famous Italian Jazz festival where played musicians like Baker, Charles Mingus, Ella Fitzgerald and lots of more. So in the 70's Bologna was surely one of the
best cities in Italy
to listen great music.
But now, is this still true?
Well, staying on
jazz
, in Via Mascarella you still find some of the temples of Italian jazz like
Cantina Bentivoglio
and
Bravo Caffè
(you can also have dinner in both of them, they're a little expensive but really fascinating) and every year in September you can see the best italian jazz bands at
La strada del Jazz
festival
.
The forth star you'll find in Via degli Orefici has the name of
Lucio Dalla
. We talked about his importance to the city in our
first post
but is still right to remember the importance of Lucio in exporting Italian quality music and the name of Bologna around the world.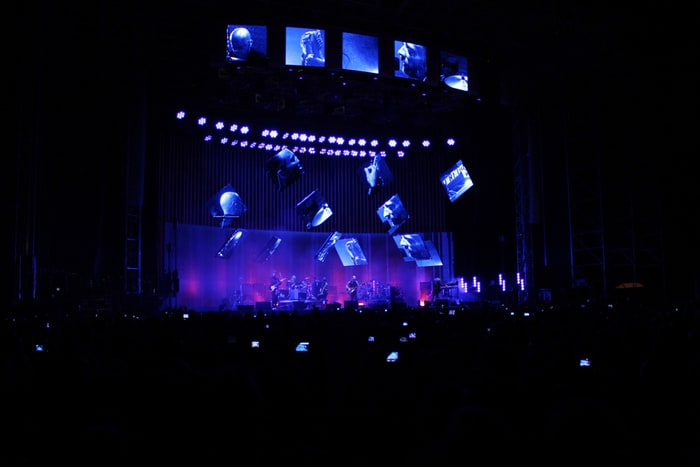 Radiohead live in Bologna, John Strummer Arena, September 2012
And what about
rock
? If a band decides to have a tour in Italy you can bet Bologna will be on the list of tour dates.
CovoClub
,
Estragon
and
Locomotiv Club
offer you the best choises in alternative rock, indie, reggae or metal.
Bologna lacks of a place made for concert, like Brixton Academy in London or Olympia in Paris, but is a city where music still matters something. You can feel it in every street corner, in every theatres or just walking around.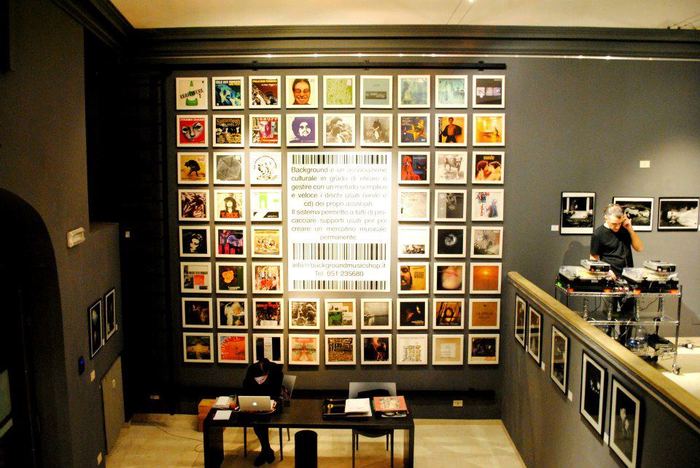 Back Ground music store, Bologna
If you're still one of the few who buys records in stores like me, then you'll be pleased to know that you can have a nice
record stores
tour in Bologna. Starting from the oldest,
Disco d'Oro
in Via Galliera for rock and electronic vinyls, to the newest
Back Ground
in Via Santa Margherita for used indie, you can visit
SEMM Store
in Via Oberdan or the amazing
DiscoBolandia
just outside the city centre in Via Filippo Beroaldo.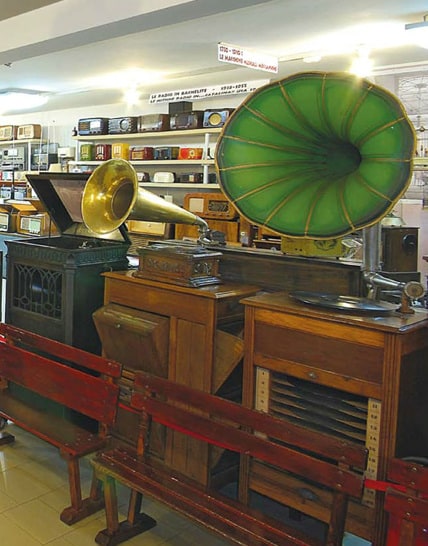 Museo Pelagalli Mille Suoni...Mille Luci, Bologna
At the end we need to talk about
museums.
If you're also interested about the history of radio and music equipments you'll find in Bologna of the best museum in the world (since 2007 is UNESCO world cultural heritage).
It's
Museo Pelagalli
"
Mille Voci...mille suoni
" and it's not easy to find because a bit outside the city centre but it's a real masterpiece. In there you will discover a unique, one of a kind, awarded Museum with over than 2000 original and working items which tell you the story of audiovisual communication. From Guglielmo Marconi to Steve Jobs you'll be guided through more than a century of communication history. Book your tour (
info@museopelagalli.com
) to be guided by the owner and creator of the museum.
You also can't miss the
International Museum of Music
, set in the beautiful Aldini Sanguinetti Palace in
Strada Maggiore 34.
The sumptuous rooms on the nobil froor illustrate the history of music through instruments, scores, portraits, documents, rare books and objects belonging to singers and musicians. There is also preserved the
original score
of the entrance exam Accedemia Philharmonic supported by the young
Mozart
in 1770.
Jazz Clubs
Cantina Bentivoglio
Via Mascarella, 4/b
051 265416
www.cantinabentivoglio.it
Bravo Caffe
Via Mascarella, 1
051 266112
19:00 - 3:00 , Closed on Sundays
www.bravocaffe.it
Record Stores
Disco d'Oro
Via Galliera, 23
051 239145
10:00 - 19:30 Closed on Mondays
www.discodoro.it
Back Ground
Via Santa Margherita 10
051 235680
10:00 - 13:00, 15:00 - 21:30, Closed on Tuesdays
Semm Store
Via Oberdan, 24
051 225425
10:00 - 19:00, Closed on Sundays
Discobolandia
Via Filippo Beroaldo, 26
051 587 1883
10:00 - 13:00, 16:00 - 19:30, Closed on Sundays
www.discobolandia.biz

Museums
Museo Pelagalli Mille Suoni...Mille Luci
Via Col di Lana, 7
051 649 1008
338 8609111
info@museopelagalli.com
Open just on booking
www.museopelagalli.com
Museo Internazionale della Musica
Strada Maggiore 34
051 275 7711
Open from Tuesday to Friday 9:30 - 16:00
Saturdays and Sundays 10:00 - 18:30
Ticket 5€
www.museomusicabologna.it